10 Shows to Hear This August on WVIA Radio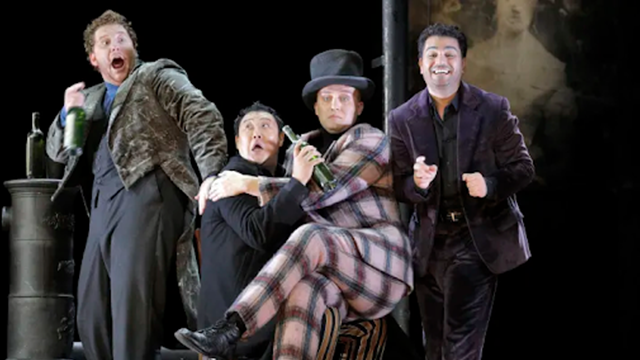 WVIA Radio Highlights
Check out the WVIA Radio Highlights for August 2020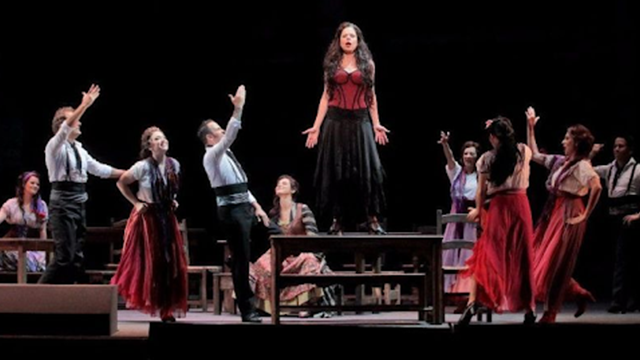 Carmen
Saturday, August 1st, 1pm
Bizet's lusty femme fatale Carmen comes alive in an interpretation by Ana María Martínez. Her feminine wiles prove the undoing of Brandon Jovanovich as Don José. Alexander Vinogradov revels in the famous "Toreador Song" as Escamillo. Amanda Woodbury rounds out the quartet of leads as Micäela. Bizet's melodious and colorful score is conducted by James Conlon.
L'arte del mondo
Sunday, August 2nd, 2pm
If the only possible explanation for a singular genius like Ludwig van Beethoven is that he'd fallen from heaven, he certainly fell on fertile ground. Bonn, Germany had a vibrant music life and an interested local sovereign with a fine court orchestra and a superb music library. We take you to Beethoven's early stomping grounds for a reconstructed playbill he would have heard.
The Clemency of Titus
Saturday, August 8th, 1pm
Rome in the first century A.D. is the most powerful civilization in the world. And yet even this greatest of capitals falls vulnerable to power players seeking glory. In a plight to keep his crown and save the city he loves, Emperor Titus is faced with the ultimate choice between mercy or murder. (The title might just possibly give his decision away.)
Mozart wrote the opera—La Clemenza di Tito, to use its original Italian title—in the final months of his life. Unable to resist a lucrative last-minute commission, he completed Titus in just a few weeks, taking a break from his nearly-finished score for The Magic Flute to do so. The opera premiered on September 6, 1791, as part of the celebrations for the coronation of Leopold II in Prague; Mozart died just three months later.
Russell Thomas stars as the imperiled leader whose generosity and compassion point the way to a brighter future. James Conlon conducts.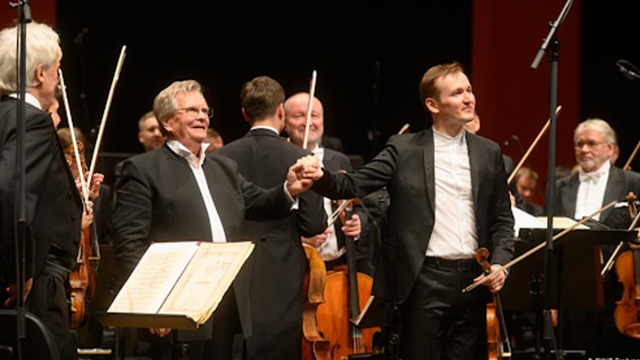 Fedossiev
Sunday, August 9th, 2pm
Now 87, conductor Vladimir I. Fedossiev's renderings of Russian music are legendary. In this concert, the Tchaikovsky Orchestra Moscow performs, of course, music by the composer it's named after, the grand Manfred Symphony. Also featured: Prokofiev's Violin Concerto No. 2 with soloist Nikita Boriso-Glebsky, and Mussorgsky's famous tone poem Night on Bald Mountain.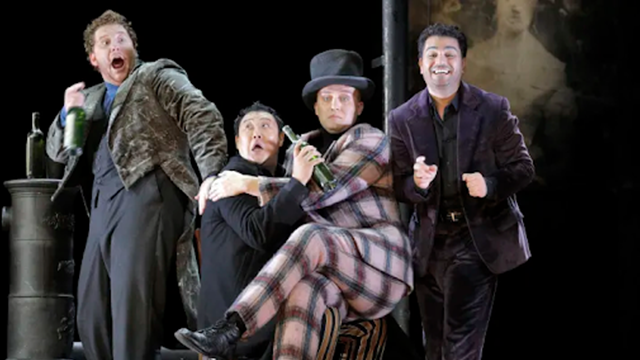 La Bohème
Saturday, August 15th, 1pm
Arguably the most-beloved opera of all time, Puccinis' La Bohème transports us to 19th-century Paris, a world capital filled with bustling cafes, bold ideas and creative energy. Six struggling young artists dream of making it big and finding their perfect matches. Along the way, they learn to celebrate life for all that it's worth.
Two gorgeous young international stars appear as the tragic lovers: soprano Marina Costa-Jackson in her LAO debut as Mimì and tenor Saimir Pirgu as Rodolfo. The cast also includes baritone Kihun Yoon as Marcello and bass-baritone Nicholas Brownlee as Colline.
A perennial audience favorite since its 1896 premiere, La Bohème sings to the romantic in all of us. James Conlon conducts.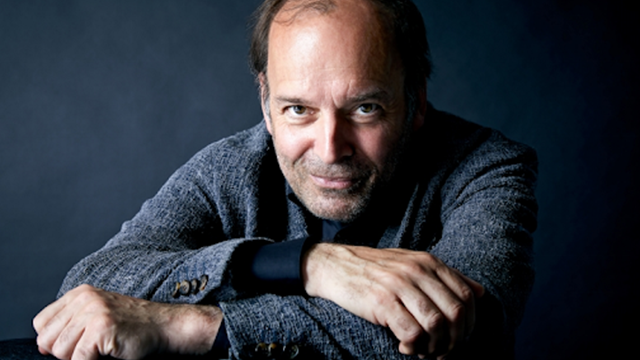 Kitamura and Lortie
Sunday, August 16th, 2pm
This program pits a one-time child prodigy and winner of the 2017 International Telekom Beethoven Competition against an accomplished master on the world stage – and various composers against the keyboard writing of Franz Liszt. In this Deutsche Welle Festival Concert, French Canadian pianist Louis Lortie tackles Franz Liszt's stupendous piano cycle, the Years of Pilgrimage. And the young Japanese pianist Tomoki Kitamura plays music new and old including Schumann's Night Pieces and Out of Doors by Bela Bartok.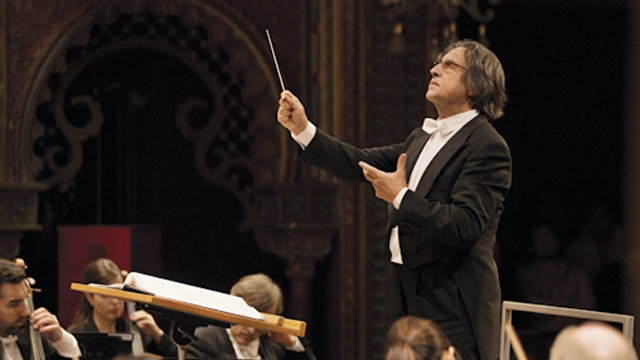 Aida
Saturday, August 22nd, 1pm
The Chicago Symphony Orchestra is proud to present Verdi's Aida. These performances mark the fourth Verdi opera presented by the CSO and led by Maestro Riccardo Muti, widely considered to be today's preeminent interpreter of Verdi's music.
Celebrated soprano Krassimira Stoyanova, who has previously performed with Muti and the CSO in Verdi's Requiem and Otello, brings her exceptional artistry to the role of Aida. Stoyanova leads the cast, which features mezzo-soprano Anita Rachvelishvili in her CSO debut as Amneris, and tenor Francesco Meli as Radamès. Renowned Bulgarian baritone Kiril Manolov makes his CSO debut as Amonasro, having performed the title role of Falstaff with Muti at the Ravenna Festival and also in a critically hailed production of Verdi's Falstaff at Deutsche Oper Berlin. Bass Ildar Abdrazakov makes a return appearance with the CSO and Muti in the role of Ramfis. Bass-baritone Eric Owens, who has performed with Muti and the CSO on multiple occasions including the 2011 performances of Verdi's Otello, returns in the role of the King. The performance also features the Chicago Symphony Chorus, under the direction of Duain Wolfe.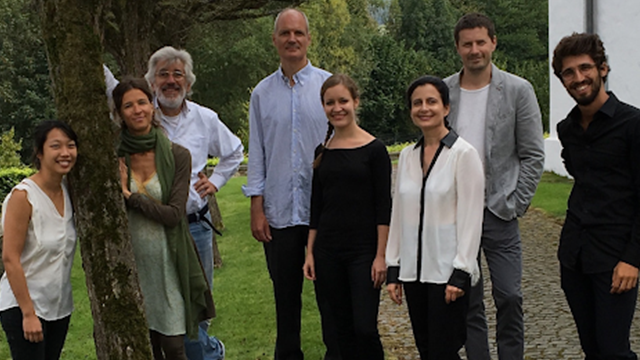 The Art of Fugue
Sunday, August 23rd, 2pm
"An infinitely expanding universe," is how the pianist Glenn Gould described Bach's "The Art of Fugue". Or in the words of composer Alban Berg: "Superb! Deepest music!"
Johann Sebastian Bach's "The Art of Fugue" is, indeed, a microcosm of his musical universe. This concert travels to several galaxies in that universe, with a major swath of that compendium by Bach, samples of other pre-Bach composers and a couple of post-Bach surprises.
L'Orfeo
Saturday, August 29th, 1pm
The 2020 WFMT Radio Network Opera Series continues with a production of Monteverdi's L'Orfeo, performed by The Royal Danish Opera. Regarded as one of the first operas, the late-renaissance L'Orfeo tells the story of Orpheus as he goes down to the underworld in search of his beloved Eurydice.
In this performance, Danish conductor and baroque expert Lars Ulrik Mortensen teams up with Concerto Copenhagen to guarantee a sparklingly vivid and close-up interpretation of Monteverdi's unique and immortal music.
This opera is brought to you through the European Broadcasting Union, by way of the Danish Broadcasting Corporation.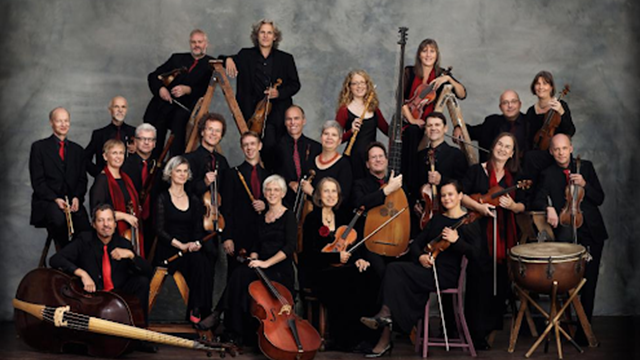 Academy of Early Music
Sunday, August 30th, 2pm
In Beethoven's time, the historical figure called the "great Bach" was not Johann Sebastian but his son, Carl Philipp Emanuel. We hear symphonies by CPE Bach and Ludwig van Beethoven performed by a splendid early music ensemble on original instruments and in the spirit of the era. And in its spirited rendition, the two composers sound surprisingly similar.