10 Shows to Hear This June on WVIA Radio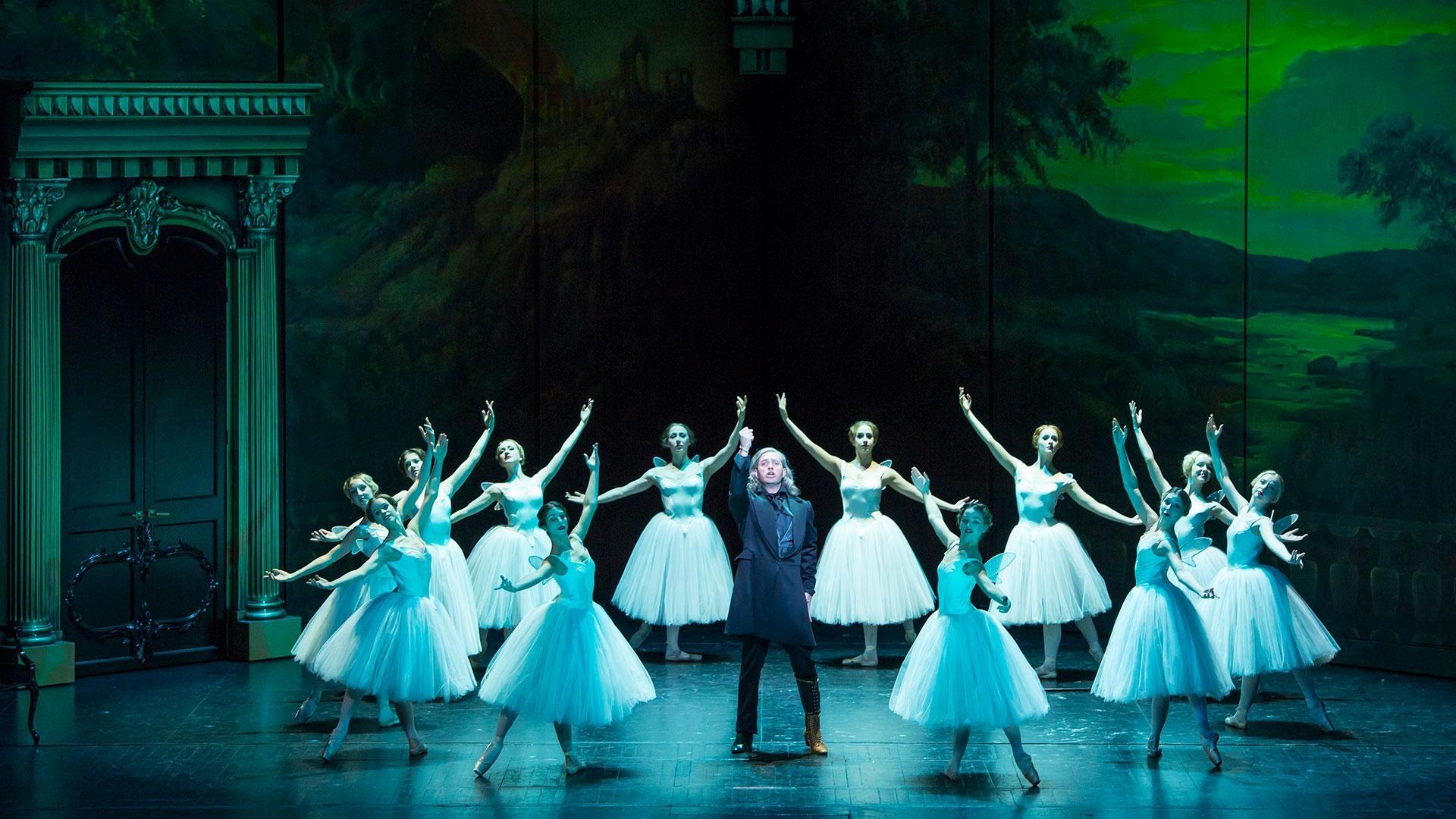 WVIA Radio Highlights
Check out the WVIA Radio Highlights for June 2021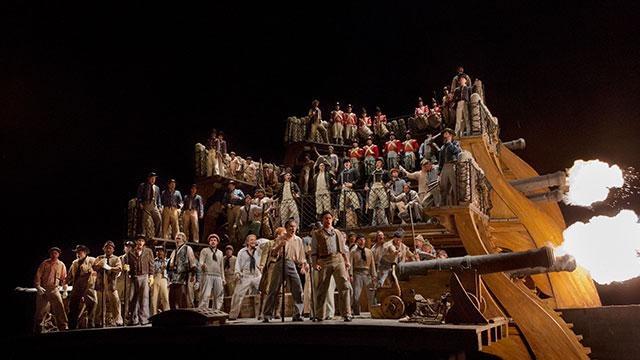 Billy Budd
Saturday, June 5th, 1pm
The Metropolitan Opera Radio Broadcast season concludes with Benjamin Britten's Billy Budd. Britten created a masterpiece based on Herman Melville's tale of the clash between good and evil. This archival performance features Dwayne Croft as the innocent Billy Budd, wrongly accused of mutiny by the malevolent master-at-arms Claggart, performed by legendary bass James Morris Philip Langridge portrays Captain Vere, the honest commander forced to decide Billy's fate. The cast also includes NEPA native Paul Plishka as Dansker, the old seaman who has learned to survive the harshness of life at sea. On the podium: Steuart Bedford.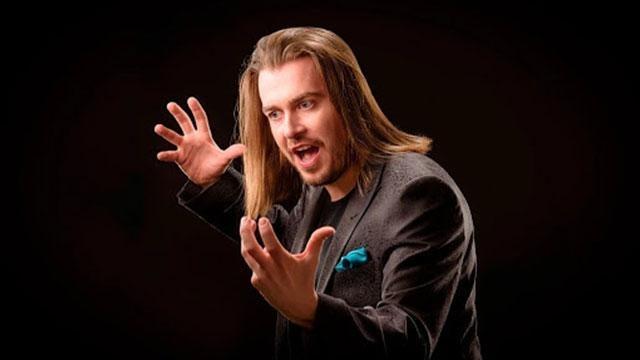 Deutsche Welle Festival: Early Music in Knechtsteden, Part 2
Sunday, June 6th, 2pm
Folly, foolishness, insanity, madness – synonyms for folia, a form of music that in centuries past, was literally a craze. Dorothee Oberlinger, one of Germany's most renowned recorder players, turns up the heat with folias in a program called "Baroque Revelries." Plus, medieval Gregorian chant in veneration of saints, performed by Tiburtina, an ensemble of six women from Prague. From the exuberant to the introverted, from passion to contemplation, this Deutsche Welle Festival Concert really does span the extremes of early music in performances from the Early Music Days in Knechtsteden.

Acis and Galatea & Apollo e Dafne
Saturday, June 12th, 1pm
A double bill of pastoral tales by Handel from the Haymarket Opera Company, Chicago comes one of Handel's most beloved and enduring works, Acis and Galatea. The shepherd Acis and the sea nymph Galatea are blissfully happy until the jealous cyclops Polyphemus catches sight of them. In a fit of rage he crushes Acis under a giant boulder, killing him and breaking Galatea's heart. She transforms her beloved shepherd into a stream so that she can splash in its waters for eternity. This compact masterpiece weds a colorful libretto to a sublime score for ninety minutes of sheer musical bliss.
Also featured is the intimate pastoral cantata Apollo e Dafne. The sun god Apollo has just saved the world from the terrors of the giant Python when he spies the ravishingly beautiful huntress Dafne. He is overcome with desire but Dafne will have none of it. She is devoted to Apollo's sister Diana, the virgin goddess of the hunt. After a breathtaking chase, she escapes him by transforming into a laurel tree. In his deep grief he promises to keep the tree forever green with his tears and to crown heroes with its leaves. The astonishing beauty of Handel's music has made Apollo e Dafne one of his greatest hits.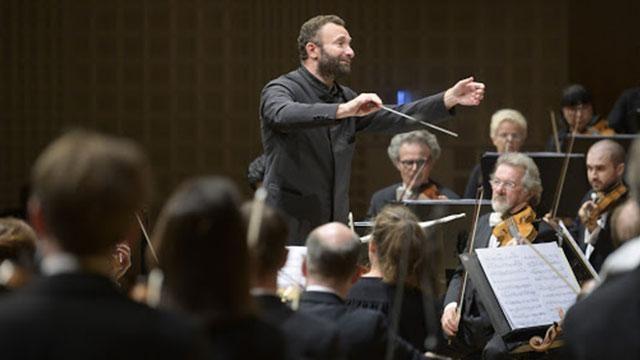 Deutsche Welle Festival: Berlin Music Festival with the Berlin Philharmonic
Sunday, June 13th, 2pm
A top orchestra, conductor and soloist telling the musical story of a young girl who left this earth far too soon: Alban Berg's violin concerto "In Memory of an Angel." Frank Peter Zimmermann is the soloist. And the Berlin Philharmonic and principal conductor Kirill Petrenko perform Dvorak's Symphony No. 5.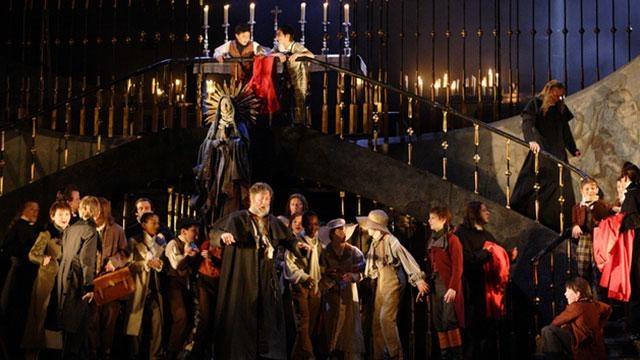 Tosca
Saturday, June 19th, 1pm
Puccini portrays the idealism of Tosca and her lover Mario Cavaradossi through radiant, expansive music, including Act I's duet 'Qual occhio al mondo', Cavaradossi's ardent aria 'Recondita armonia' and Tosca's despairing Act II prayer 'Vissi d'arte'. Baron Scarpia's music, by contrast, is dark and terrifying – from the demonic chords that open the opera to the violence of his Act II exchanges with Tosca. Angela Gheorghiu is the virtuous and defiant Tosca, Jonas Kaufmann her ardent lover Caravrodossi, and Sir Bryn Terfel the heartless and despicable Scarpia. Sir Antonio Pappano conducts.
Fathers, from Wind and Rhythm
Sunday, June 20th, 2pm
Whether it's with a father, a grandfather, or a father-figure, celebrating this Father's Day connects us the same way music connects the listener with deep emotional memories and structural features that help define our character and bring strength to our lives; much like a father. This Wind & Rhythm special explores these connections, dedicating them to Father's Day.
Welcome, Summer
Sunday, June 20th, 3pm
"Summer afternoon—summer afternoon; to me those have always been the two most beautiful words in the English language." ― Henry James
The season of summer brings to mind some of the most pleasant sensations: warmth, brightness, rest, relaxation. The beauty of nature, the enjoyment of "the great outdoors", and the allure of water, all are promises of summer. WVIA's Larry Vojtko presents an hour of music inspired by this season of blooming roses, ripe fruit, warm sunshine, and cool water.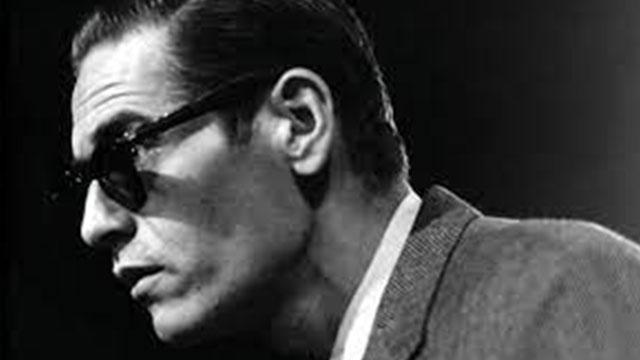 Jazz Special - Magic at the Vanguard-The Bill Evans Trio in performance, 1961
Wednesday, June 23, 7:00pm
Grammy Award-winning pianist Bill Charlap and Chiaroscuro artist talks with veteran jazz host and producer Dan Polletta about the seminal recordings the Bill Evans Trio made at the Village Vanguard on June 25, 1961. This hour-long program celebrates the 60th anniversary of these performances featuring bass player Scott LaFaro and drummer Paul Motian. Charlap shares how these recordings helped reshape the approach to the piano trio in jazz, and why they remain fan favorites, more than a half a century after they were recorded.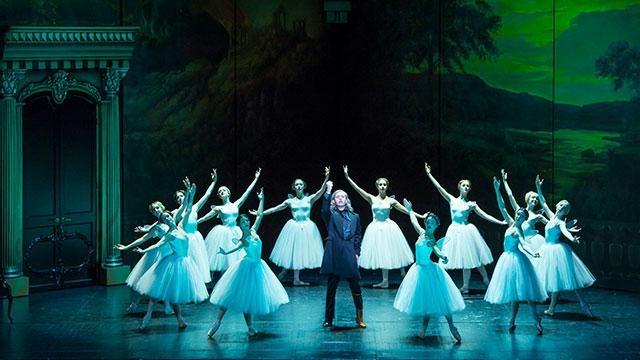 Les vêpres siciliennes
Saturday, June 26th, 1pm
With this opera Giuseppe Verdi could claim international fame. Premiered at the Salle Le Peletier, Paris on June 13, 1855, Les vêpres siciliennes was Verdi's first opera to be written in French grand opera style which Parisian audiences of the time craved. Admirers of this opera point to Verdi's ability to infuse the work with considerable dramatic interest though restricted by the rigid structure of the form. The score contains Verdi's most elaborate orchestral music; the ballet The Four Seasons.
The story is based on historical events of the 13th century. Hélène longs for vengeance on Montfort, who murdered her brother. She enlists the help of her lover, Henri, and the rebel Procida – although Henri will discover that Montfort is his father. Against his wishes, Henri betrays his friends to save his father. In return for Henri's acceptance, Montfort pardons Hélène and Procida. But Procida remains determined to destroy Montfort. Wedding bells give the signal for a desperate act that destroys them all.
The cast features Lianna Haroutounian as Hélène, Bryan Hymel as Henri
Erwin Schrott as Jean Procida, and Michael Volle as Guy de Montfort. Sir Antonio Pappano conducts.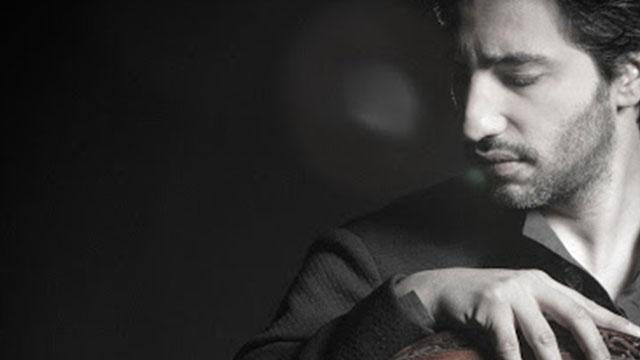 Deutsche Welle Festival: Schleswig-Holstein Music Festival, part one
Sunday, June 27th, 2pm
The lineup is a who's who of who's in demand in any season: mandolin virtuoso Avi Avital, percussionist Martin Grubinger, harpist Xavier de Maistre, cellist Sol Gabetta, pianist Christian Bezuidenhout and clarinetist Sabine Meyer. They've all been "portrait artists" at this festival in past years, and all returned in the year of the pandemic for an audience-free, live-streamed season opener.