10 Shows to Hear this June on WVIA Radio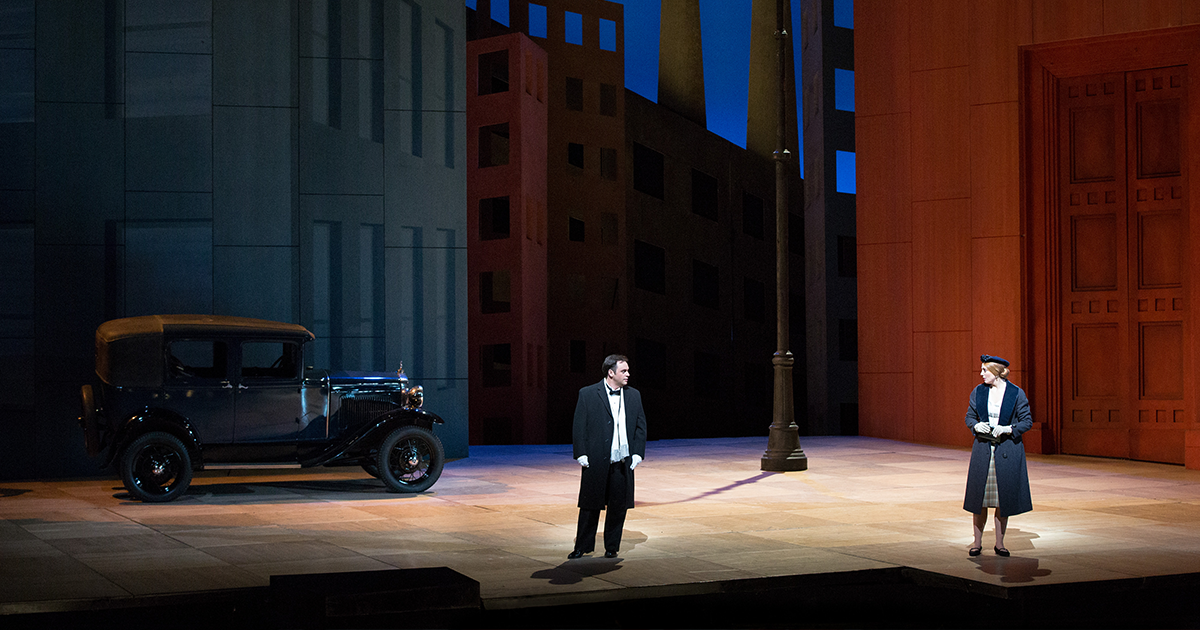 WVIA Radio Highlights
Check out the WVIA TV Highlights for June 2022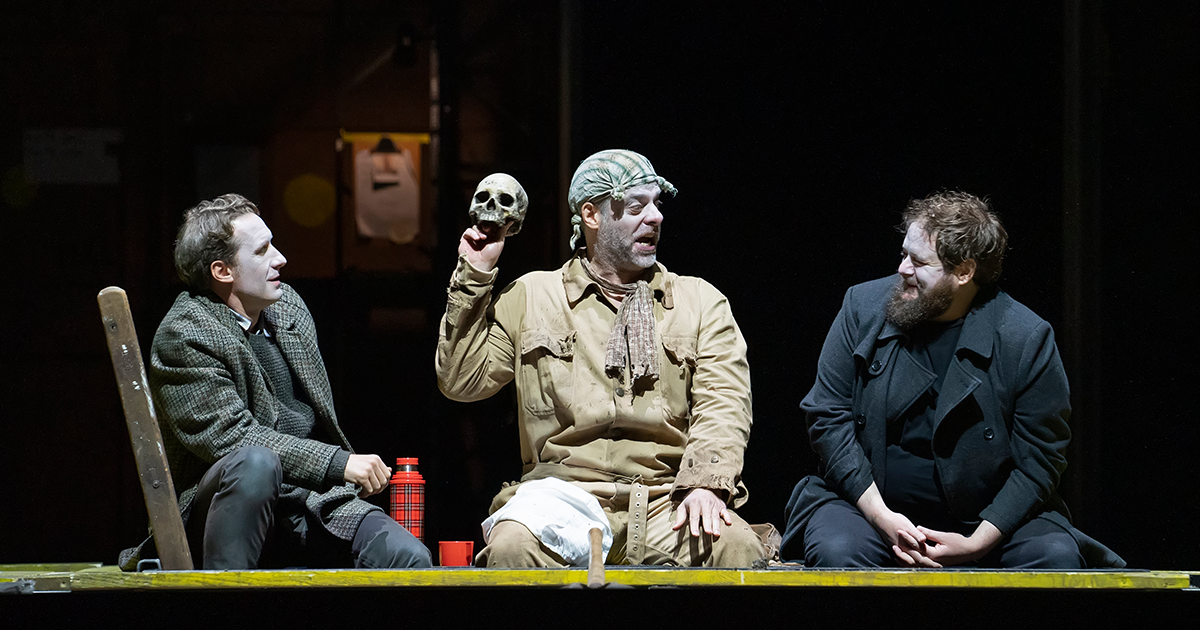 Hamlet
Saturday, June 4th, 1pm
When Australian composer Brett Dean's Hamlet had its world premiere at the Glyndebourne Festival in 2017, The Guardian declared, "New opera doesn't often get to sound this good … Shakespeare offers a gauntlet to composers that shouldn't always be picked up, but Dean's Hamlet rises to the challenge." Now, this riveting contemporary masterpiece arrives at the Met, with Neil Armfield, who directed the work's premiere, bringing his acclaimed staging to New York. Many of the original cast members have followed, including tenor Allan Clayton in the title role. Nicholas Carter makes his Met debut conducting a remarkable ensemble, which also features soprano Brenda Rae as Ophelia, mezzo-soprano Sarah Connolly as Gertrude, baritone Rod Gilfry as Claudius, and bass-baritone John Relyea as the ghost of Hamlet's father.
Some of the world's greatest composers have looked to the works of Shakespeare for inspiration, a tradition that continued with the 2017 premiere of Brett Dean's Hamlet. The Bard's immortal tragedy is among theater's most captivating psychological portraits, and the incorporation of music—including tour-de-force vocal writing, imposing choral forces, and a powerful orchestral sweep—only escalates the tension of this classic tale.
Brett Dean is one of today's most prominent composers, with a body of work encompassing numerous orchestral, choral, chamber, and vocal works, as well as two operas and concerti for a variety of solo instruments. Matthew Jocelyn, who crafted the opera's text, is a Canadian director, translator, and librettist. While the material is sometimes rearranged or sung by other characters than those in the source text, nearly all of the words in Jocelyn's libretto are by William Shakespeare, the prolific playwright whose many masterpieces stand as history's greatest showcases of the English language and its linguistic possibilities.

True Colors: Sounds from the Heart
Sunday, June 5th, 2pm
For Pride Month a special that celebrates musicians from the LGBTQ community. Hosted by Gabi Glass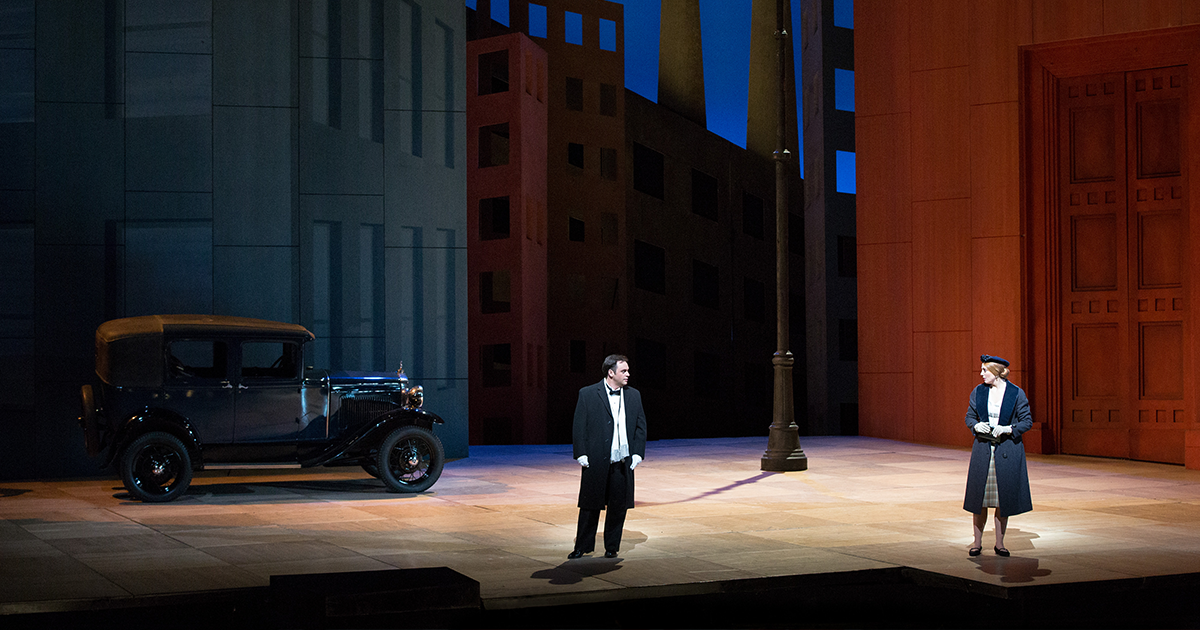 The Rake's Progress
Saturday, June 11th, 1pm
After an acclaimed company debut conducting the Met premiere of Kaija Saariaho's L'Amour de Loin in 2016, Susanna Mälkki returns to lead Stravinsky's neoclassical dark comedy. Young star tenor Ben Bliss is the cad Tom Rakewell, alongside soprano Golda Schultz as the virtuous Anne Trulove and bass-baritone Christian Van Horn as the diabolical Nick Shadow. Jonathan Miller's surreal production, last seen on the Met stage in 2015, also features mezzo-soprano Raehann Bryce-Davis as Baba the Turk and bass James Creswell as Anne's father, Trulove.

The Metropolitan Opera Radio broadcast season concludes with one of the 20th century's most celebrated musical achievements. Igor Stravinsky's The Rake's Progress draws inspiration from a series of paintings and engravings by William Hogarth. Stravinsky created the opera during the neoclassical phase of his career, building the score around stylistic references to the work of earlier composers while also maintaining a sense of the uncanny, even macabre, that is distinctly modern. The premiere took place in Venice in 1951.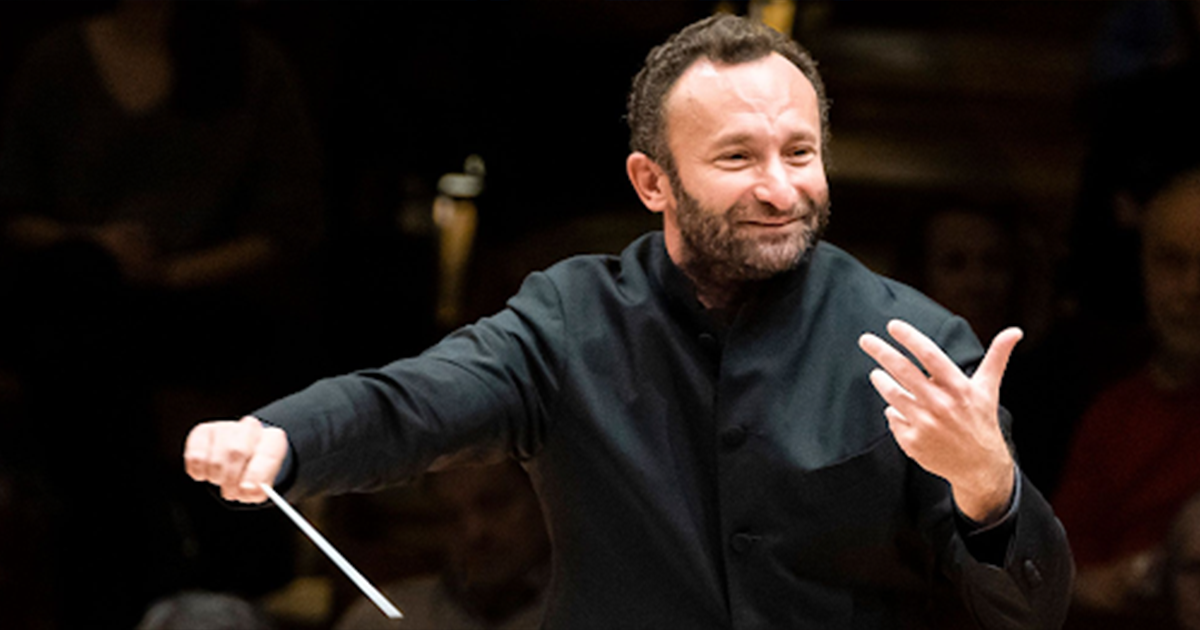 Deutsche Welle Festival: Berlin Philharmonic Orchestra - The Revival Concert
Sunday, June 12th, 2pm
How do you capture star-crossed lovers in music? And can a symphony pull a composer out of an emotional rut? The Berlin Philharmonic under chief conductor Kirill Petrenko presents a passionate performance of Tchaikovsky's fantasy overture Romeo and Juliet, followed by Rachmaninoff's Symphony No. 2 – his expansive, ultra-Romantic, and most popular symphony. It's a program of Russian masterpieces that overflows with powerful melodies, dramatic storytelling and orchestral innovation.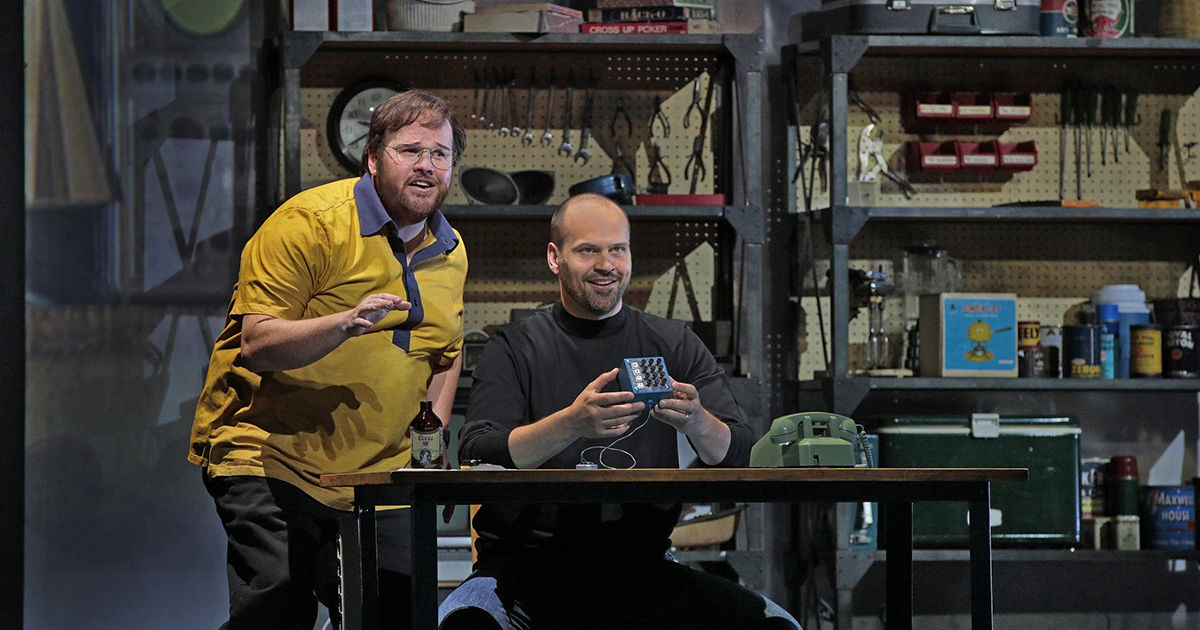 The (R)evolution of Steve Jobs
Saturday, June 18th, 1pm
From Santa Fe Opera comes a work by master composer Mason Bates focusing on one of the 20th century's master innovators.
The (R)evolution of Steve Jobs begins at a critical moment in Jobs' life and circles back to examine the people and experiences that shaped one of the most influential figures of our time: his father's mentorship, his devotion to Buddhism, his relationships, his rise and fall as a mogul, and finally his marriage to Laurene Jobs, who showed him the power of human connection. Mason Bates, a genius at combining traditional symphony orchestra with electronic sounds, composes this world premiere opera with master librettist Mark Campbell. Bringing their story to life in a technologically advanced production is an esteemed creative team led by stage director Kevin Newbury.
Stage director Kevin Newbury explains what sets this stage work apart from other accounts of Jobs' life, "Unlike the linear narratives of Steve Jobs' life we have seen and read, our opera takes a more heightened, nonlinear, theatrical approach. Mason Bates' score features music as varied as electronics, acoustic guitar, and lush string orchestrations."

Juneteenth: Remembrance and Celebration
Sunday, June 19th, 2pm
In this special music from Black American composers is used to highlight progress and the pain that has been held in the community at large. Using the commemoration of the emancipation of all those who had been enslaved in the United States as a starting point, the program will face our country's racist past and present a tapestry of sounds, somber to ecstatic. Hosted by Jeffrey Yelverton.
Brave
Sunday, June 19th, 3pm
Just in time for Father's Day, join the vocal ensemble Cantus for a live recorded concert featuring music that focuses on the idea of masculinity in our society. Hosted by Steve Seel.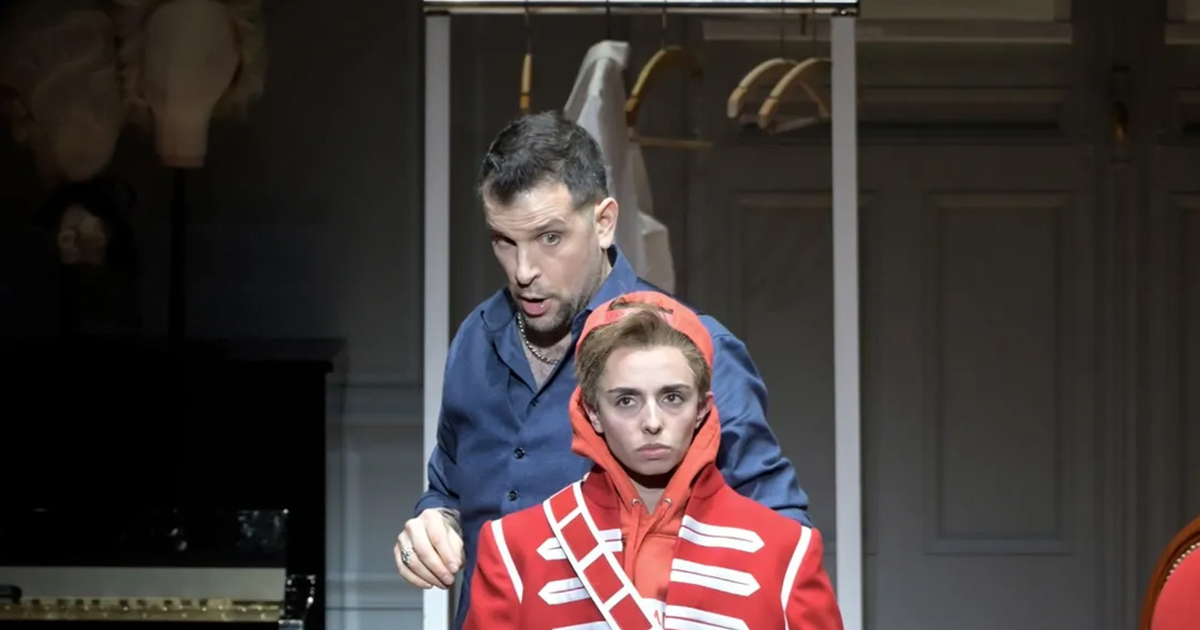 Le Nozze di Figaro
Saturday, June 25th, 1pm
From the stage of the Opéra Garnier of the Opéra de Paris comes Mozart's comic masterpiece receives a sterling performance. As the long-suffering servant of the title is highly-acclaimed bass-baritone Luca Pisaroni. Figaro's rakish master, Count Almaviva is portrayed by baritone Christopher Maltman, as the countess, luminous soprano Maria Bengtsson. Susanna is sung by Ying Fang, and in the trouser role as the love-besotted Cherubino, mezzo-soprano Léa Desandre. On the podium, the electrifying Gustavo Dudamel.
The Marriage of Figaro is one of the repertoire's most iconic works. Brahms spoke of it as a "miracle" and the Countess's lament remains one of the most heart-rending musical pages of all time. By taking up Beaumarchais' comedy, which had caused a scandal to shake Parisian society, Mozart and Da Ponte's success was secured. The play had even been banned by Joseph II in 1785 at Theatre an der Vien. Did it shine too much light on the contradictions of an already faltering regime, ready to collapse with the French Revolution? Netia Jones' new production retains the very essence of Beaumarchais' play as she humorously yet mischievously explores human relationships in a universe that confuses reality and fiction to the point of asking, like the Count: "Are we playing in a comedy?"


Deutsche Welle Festival: Overwhelming sounds at Rheingau Music Festival
Sunday, June 26th, 3pm
Tempest-tossed voyages over billowing seas, sparse winter landscapes shimmering with snow – it's all but impossible not to see such dramatic scenes take shape before your eyes when listening to the early and late Romantic works performed at the Rheingau Music Festival. The Frankfurt Radio Symphony Orchestra passionately presents Mendelssohn's voyage-inspired Hebrides Overture, "Fingal's Cave" and his monumental "Reformation" Symphony with its awe-inspiring final chorale statement, while virtuoso violinist Augustin Hadelich dazzles with an atmospheric performance of the Jean Sibelius Violin Concerto.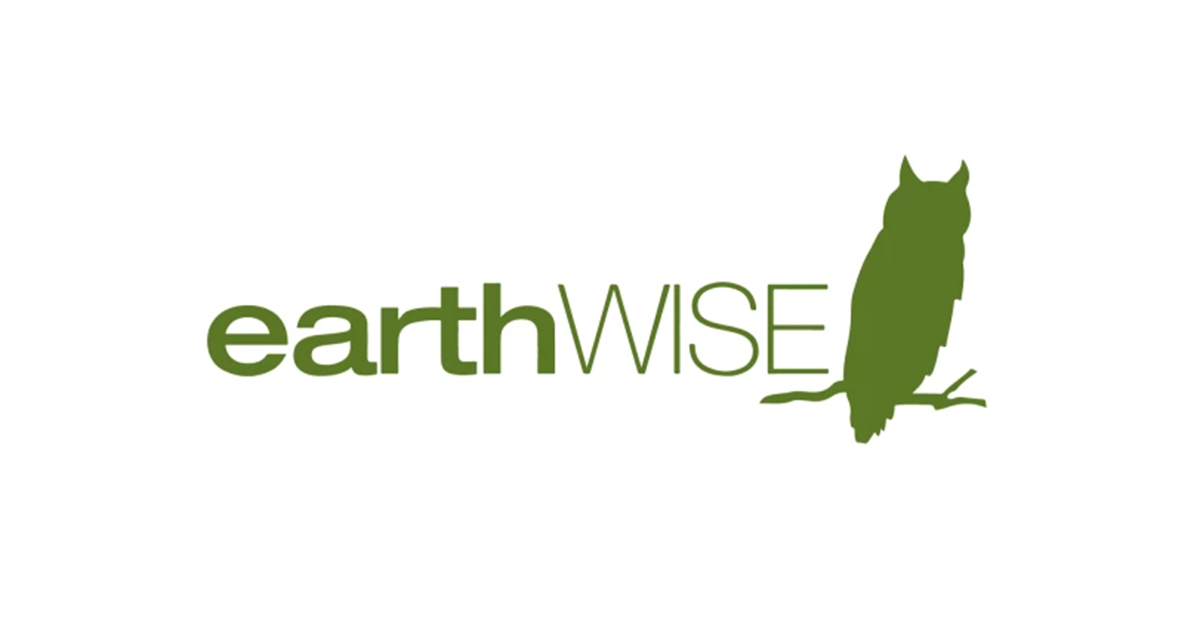 EarthWise comes to WVIA Radio
Heard during Morning Edition at 5:40 and 7:40 am
From green business and new environmental legislation to how nature impacts our environment in ways never before considered, EarthWise offers a look at our changing environment every day through public radio.