10 Shows to Hear This Month on WVIA Radio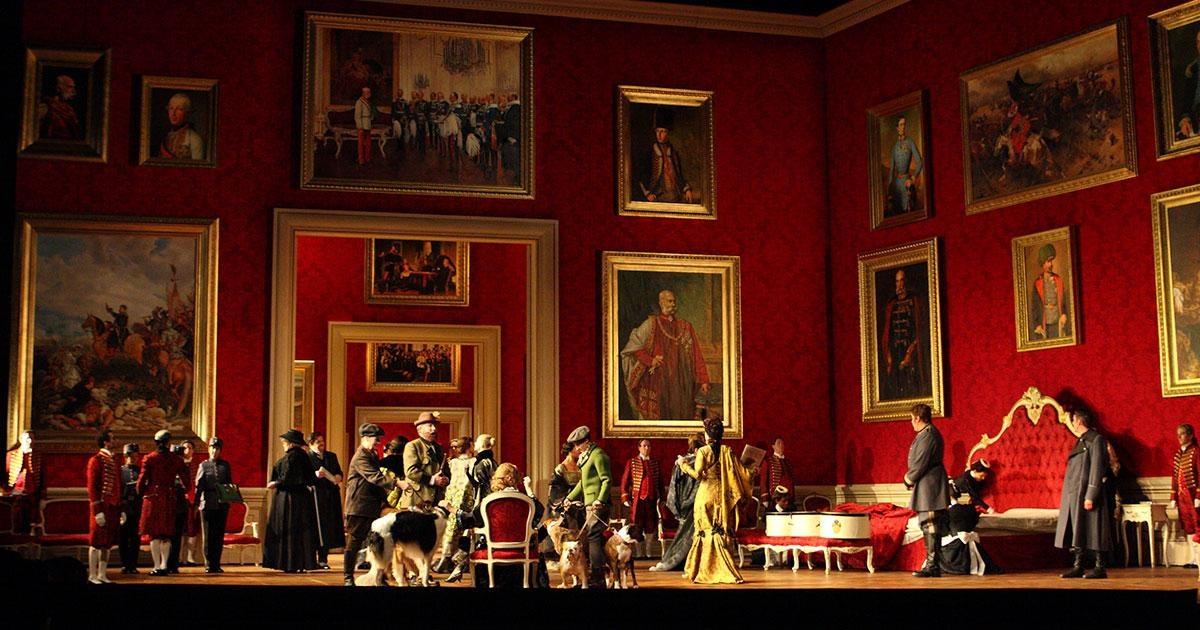 WVIA Radio Highlights
Check out the WVIA Radio Highlights for July 2021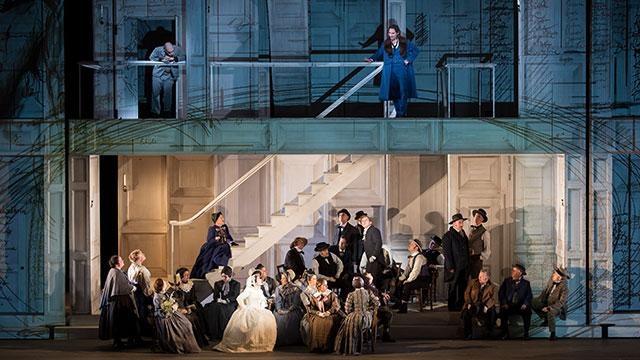 Don Giovanni
Saturday, July 3, 1pm
Don Giovanni is the ultimate seducer – but when he murders the father of one of his victims, he unleashes a power beyond his control. Don Giovanni continues to seduce and betray with his usual rapacity. Haunted by the ghost of the murdered man, he decides to invite him to dinner. The ghost urges him to repent – but Don Giovanni refuses.
Don Giovanni is the second of Mozart's landmark collaborations with librettist Lorenzo da Ponte (after The Marriage of Figaro and before Così fan tutte). It is classified as dramma giocoso and so is perfectly situated between tragedy and comedy. This potent stage piece combines glorious music with a seductive central character who is endlessly fascinating in his complexity.
Mariusz Kwiecien swaggers as the title character, Alex Esposito is his long-suffering servant, Leporello. The objects of the Don's desires are Donna Elvira (Véronique Gens), Donna Anna (Malin Byström), and Zerlina (Elizabeth Watts. Rounding out the cast are Antonio Poli (Don Ottavio), Dawid Kimberg (Masetto), and Alexander Tsymbalyuk (Commendatore). Nicola Luisotti conducts this masterpiece.
Fourth of July with the Tabernacle Choir at Temple Square
Sunday, July 4th, 2pm
Join Julie Amacher for an hour of traditional, patriotic choral music performed by the world-renowned Tabernacle Choir and Orchestra at Temple Square.
To Honor and Inspire: U.S. Military Bands Special
Sunday, July 4th, 3pm
Andrea Blain hosts this patriotic new special, featuring performances by the United States Army, Navy, Air Force and Marine bands.
Audiences will be moved and uplifted by an hour of music, including marches by Sousa, Jewell and Gould, and classical works by Copland, Saint-Saens and Holst.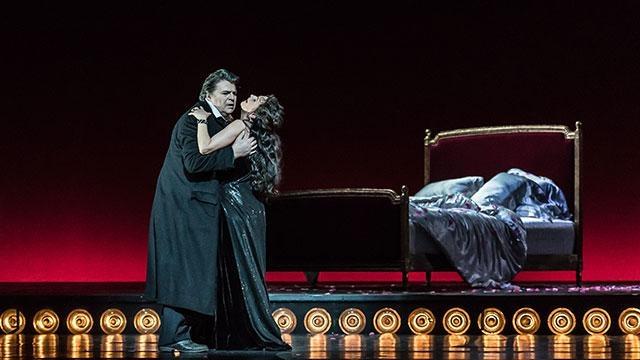 Tannhäuser
Saturday, July 10th, 1pm
Set in thirteenth century Germany, Tannhäuser by Richard Wagner tells of the eponymous minstrel-knight. Feeling that the world does not understand his art as a singer, he has fled to Venusberg where he enjoys the love of Venus. After a while he becomes unsettled and begins longing for his former life and remembers the sweet, innocent Elisabeth whom he left behind. Venus reluctantly releases him, but pointedly asserts that one day he will be only too eager to return to her.
Wagner's early masterpiece, Tannhäuser, had controversial beginnings. Its premiere in Dresden on October 19,1845, was met with incomprehension, as none of the cast, particularly the title character, were up to the score's singular demands – quite a change from today, where Tannhäuser is seen as one of the most rewarding roles for Heldentenor. In 1869, the Paris premiere of a significantly revised version was wildly disrupted by members of the Jockey Club, political opponents of Wagner's Parisian patrons. Despite its eventual success, Wagner remained dissatisfied with the work for the rest of his life; his wife Cosima's diaries record Wagner saying just weeks before his death that he 'still owes the world a Tannhäuser'.
This production from the Royal Opera House features tenor Peter Seiffert in the title role. Emma Bell is the virtuous Elisabeth. Sophie Koch, the goddess Venus, and Christian Gerhaher, Wolfram. Hartmut Haenchen is on the podium.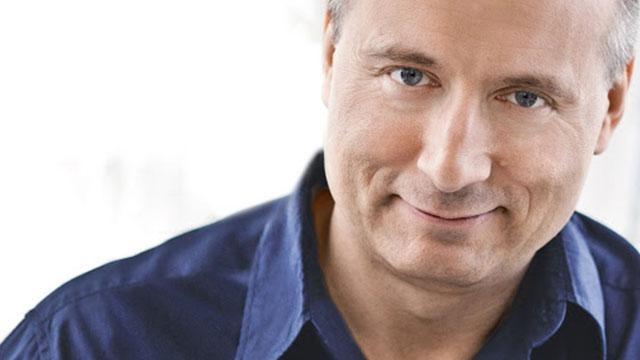 Schleswig-Holstein Music Festival, part 2
Sunday, July 11th, 2pm
Mainstays at Germany's biggest music festival are the Deutsche Kammerphilharmonie and its principal conductor Paavo Järvi, who have been toting Beethoven in their luggage for a long time. We'll hear their latest take on Beethoven's Eighth Symphony – and contrast it with recordings from eleven years ago, when the orchestra was making major waves with its Beethoven symphony cycle. And violinist Janine Jansen is featured in the Violin Concerto by Max Bruch.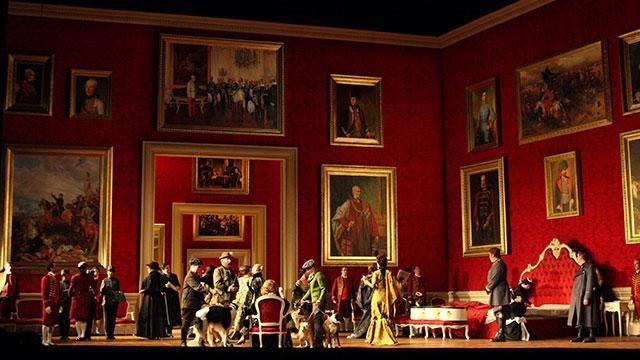 Der Rosenkavalier
Saturday, July 17th, 1pm
Set in an idealized Vienna of the past, Strauss's most popular opera concerns a wise woman of the world who is involved with a much younger lover, but ultimately forced to accept the laws of time, giving him up to a pretty young heiress. Hugo von Hofmannsthal's fascinating libretto deftly combines comedy, dreamy nostalgic fantasy, genuine human drama, and light, but striking touches of philosophy and social commentary. Strauss's magnificent score, likewise, works on several levels, combining the refinement of Mozart with the epic grandeur of Wagner.
Renee Fleming is featured as the Marschallin in what became a signature role for the star soprano. The trouser role of Octavian is played by Alice Coote. Sophie Bevan sings the role of the enchanting, attractive Sophie and Matthew Rose is boorish Baron Ochs. Andris Nelsons conducts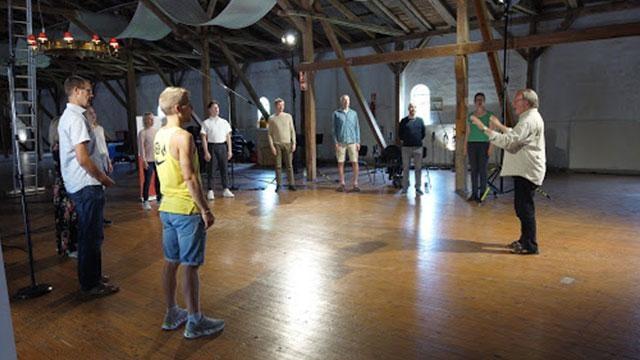 Schleswig-Holstein Music Festival, part three
Sunday, July 18th, 2pm
Carl Nielsen wrote symphonies, concertos, chamber music, sacred music, two operas and – over three hundred songs, of which you'll hear several in this program. There are psalms, love songs, and songs about nature set to texts by famous Nordic poets. Many recall the countryside, the light and the sounds from Nielsen's childhood. "These songs go straight to the heart, and they're in the bloodstream of every Danish person," says conductor and Nielsen expert Bo Holten, in the lineup of Danish musicians saluting the composer in this all-Nielsen broadcast, which also includes a wind quintet and a setting of his Symphony No. 3 for piano-four-hands.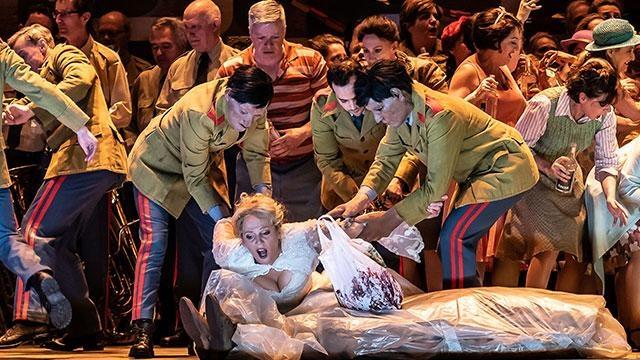 Lady Macbeth of Mtsensk
Saturday, July 24th, 1pm
Considered a 20th-century masterpiece, Lady Macbeth of Mtsensk by Dmitri Shostakovich was a success at its premiere in 1934, but attracted the ire of the Stalin regime prompting a famous rebuke in Pravda in a diatribe entitled "Chaos instead of music". One criticism of the work focused on its sexual content, particularly the way in which the action is depicted in the music. A 1935 review in the New York Sun called it "pornophony", referring to the lurid descriptive music in the sex scenes. Igor Stravinsky described the opera as "lamentably provincial", considering the musical portrayal primitively realistic. In 1936, the Communist Party banned performances in the Soviet Union for nearly thirty years.
As sensibilities evolved Lady Macbeth of Mtsensk found an audience that appreciates the composer's ingenuity in creating a hyper-reality, making the opera one of the most-staged of any Russian opera.
It's the story of a lonely woman in 19th-century Russia who falls in love with one of her husband's workers and is driven to murder. Shostakovich's opera incorporates elements of expressionism and verismo resulting in a powerful work that affects the listener on a visceral level.
The cast includes Eva-Maria Westbroek, Brandon Jovanovich, Sir John Tomlinson, and John Daszak. Sir Antonio Pappano conducts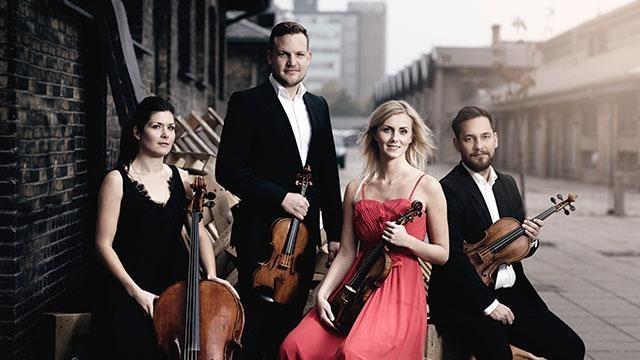 Schleswig-Holstein Music Festival, part four
Sunday, July 25th, 2pm
This time we're taking you on a musical excursion to early 20th century Scandinavia: two early pieces by Nielsen, Intimate Voices and Intimate Miniatures by Sibelius and Larsson. Carrying us there on strings: two ensembles from Denmark, Concerto Copenhagen and the Nordic String Quartet.
Il Trovatore
Saturday, July 31st, 1pm
This is the first of two archival recordings from the Swedish Royal Opera. This is a 1960 live recording of Verdi's Il Trovatore with the exceptional tenor Jussi Bjorling in the role of Manrico, under the direction of Herbert Sandberg. This production of Verdi's popular opera was recorded at Jussi Björling's (1911-1960) last performance at the Royal Opera, the scene where he made his opera debut in 1930. This evening in 1960, his counterpart was the legendary Hjördis Schymberg (1909-2008). Already in 1934 she sang with Björling in Puccini's La Bohème and they sang over 100 performances together over the years. But as said, this was the last; the "Swedish Caruso" died in September of 1960 at the age of 49. Manrico in Il Trovatore was one of Jussi Björling's parade roles. Kerstin Meyer, who was 17 years younger than Björling, sings the role of Manrico's mother Azucena. Hugo Hasslo also participates here, in the role of Count Luna.