10 Shows To Listen To This January On WVIA Radio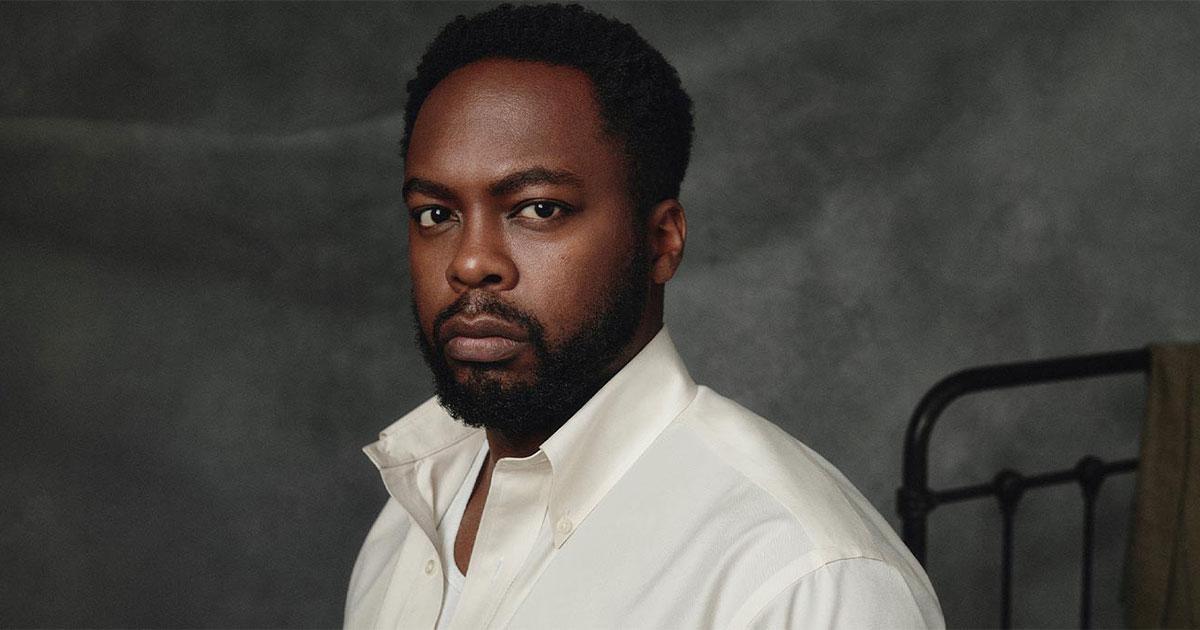 WVIA Radio Highlights
Check out the WVIA Radio Highlights for January 2022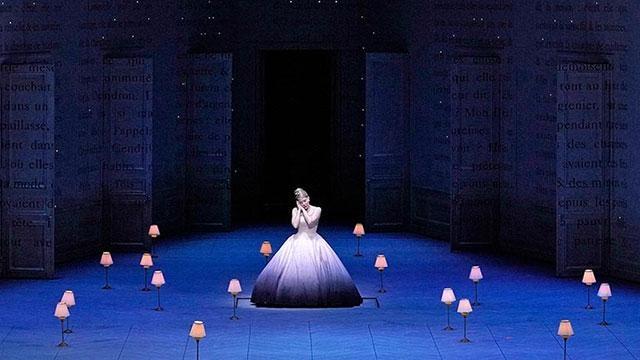 Cinderella
Saturday, January 1st, 1pm
Continuing a treasured holiday tradition, the Met presents a new installment in its series of abridged opera adaptations for family audiences. Laurent Pelly's storybook staging of Massenet's Cendrillon, a hit of the 2017–18 season, is presented with an all-new English translation in an abridged 90 minutes, with mezzo-soprano Isabel Leonard as its rags-to-riches princess. Maestro Emmanuel Villaume leads a delightful cast, which includes mezzo-soprano Emily D'Angelo as Cinderella's Prince Charming, soprano Jessica Pratt as her Fairy Godmother, and mezzo-soprano Stephanie Blythe and bass-baritone Laurent Naouri as her feuding guardians.
Charles Perrault's 1698 fairy tale, the classic telling of the Cinderella story, is an excellent source for an opera—providing color, romance, and relatable themes for audiences of all ages. The work includes many moments in which Massenet is at his best and most widely accessible, from the pageantry and glowing musical nostalgia for the French baroque in the court scenes to the otherworldliness of the love music to the wit and humor that permeate the work as a whole.
Pittsburgh Symphony
Sunday, January 2nd, 2pm
It's a Viennese New Year's concert from Pittsburgh! Music Director Manfred Honeck conducts a concert of waltzes and polkas from the Strauss family. And 16 year old violinist Noa Wildschut makes her American debut with the Chausson "Poeme."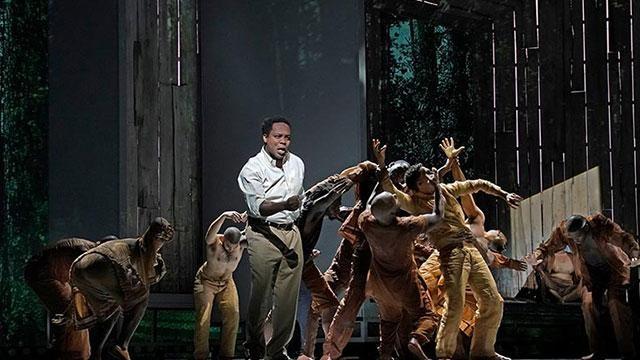 Fire Shut Up In My Bones
Saturday, January 8th, 1pm
Opening Night of the 2021–22 season was an historic occasion—the Met's first performance of an opera by a Black composer. Hear the performance from October 23, 2021 when Yannick Nézet-Séguin conducted Grammy Award–winning jazz musician and composer Terence Blanchard's adaptation of Charles M. Blow's moving memoir, which The New York Times praised after its 2019 world premiere at Opera Theatre of Saint Louis as "bold and affecting" and "subtly powerful." Featuring a libretto by filmmaker Kasi Lemmons, the opera tells a poignant and profound story about a young man's journey to overcome a life of trauma and hardship. To tell this story, Blanchard conjures a sound world that weaves together jazz and gospel idioms, probing and incisive melodies, and an intricate orchestral palette. James Robinson and Camille A. Brown—two of the creators of the Met's sensational recent production of Porgy and Bess—co-direct this new staging; Brown, who is also the production's choreographer, becomes the first Black director to create a mainstage Met production. Baritone Will Liverman, one of opera's most exciting young artists, stars as Charles, alongside soprano Angel Blue as Destiny/Loneliness/Greta, soprano Latonia Moore as Billie, and Walter Russell III as Char'es-Baby.

Pittsburgh Symphony
Sunday, January 9th, 2pm
Music Director Manfred Honeck conducts two Tchaikovsky favorites–Serenade for Strings and the Romeo and Juliet Fantasy Overture. Plus, Emanuel Ax performs the Mozart Piano Concerto No. 17.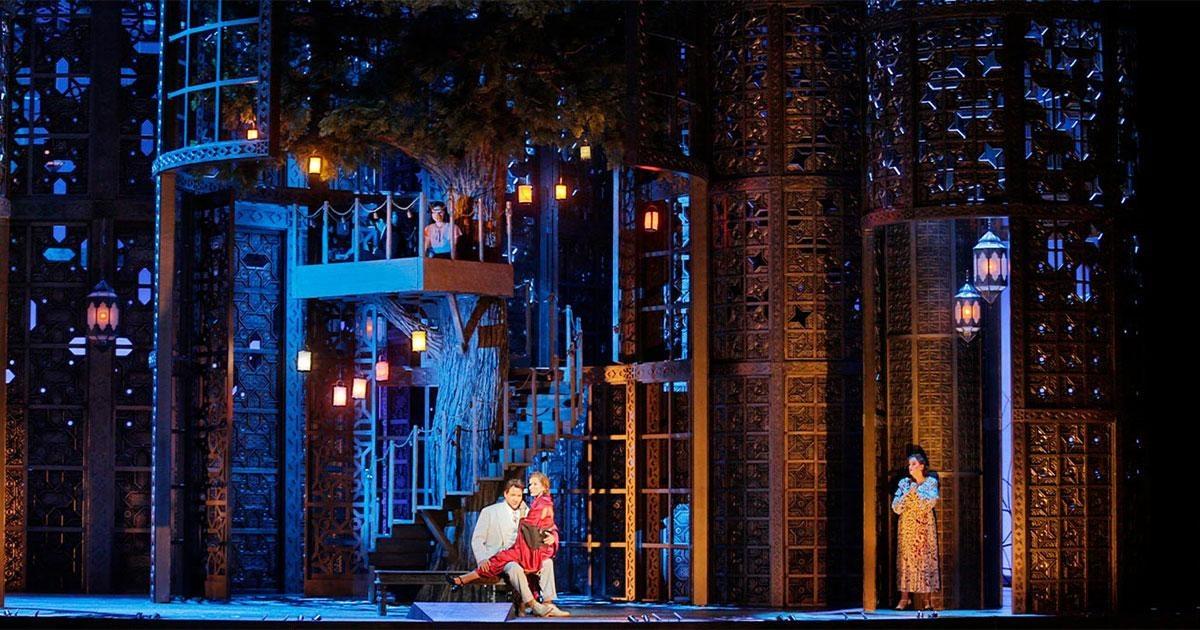 Le Nozze di Figaro
Saturday, January 15th, 1pm
Conductor Daniele Rustioni takes the podium to lead Mozart's breathless and breathtaking comedy. Baritone Christian Gerhaher sings the role of the philandering Count, opposite soprano Golda Schultz as the dignified Countess. The wily maid Susanna is sung by soprano Lucy Crowe, and bass-baritones Ryan McKinny portrays the title role of the foolhardy valet. Mezzo-soprano Isabel Leonard is Cherubino, the young page on the cusp of manhood and bursting with hormones.
A profoundly humane comedy, Le Nozze di Figaro is a remarkable marriage of Mozart's music at the height of his genius and one of the best librettos ever set. In adapting a play that caused a scandal with its revolutionary take on 18th-century society, librettist Lorenzo Da Ponte focused less on the original topical references and more on the timeless issues embedded in the frothy drawing-room comedy.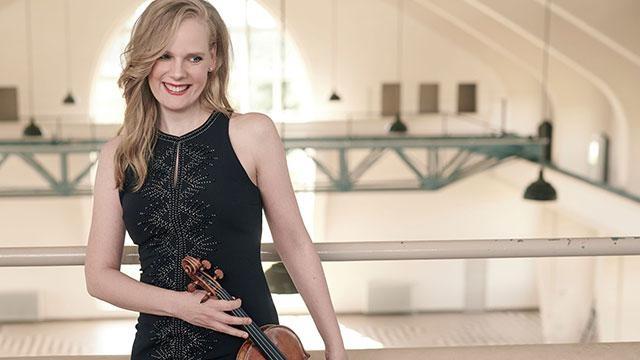 Pittsburgh Symphony
Sunday, January 16th, 2pm
It's a concert of Orchestral Blockbusters as Yan Pascal Tortelier conducts the Berlioz Roman Carnival Overture and Rachmaninoff Symphonic Dances. Simone Lamsma makes her Heinz Hall debut in the Korngold Violin Concerto.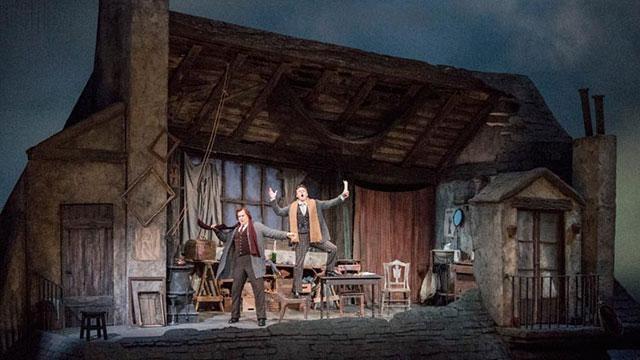 La Bohème
Saturday, January 22nd, 1pm
It's perhaps the most romantic opera ever created. Puccini's La Bohème has been a favorite for over a century. Carlo Rizzi conducts this masterwork blending superb music with a compelling story of young love among Parisian artists.
Soprano Maria Agresta portrays the ill-fated seamstress Mimì, alongside tenor Charles Castronovo as her lover, the poet Rodolfo. The on-again-off-again pair, Musetta and Marcello, are sung by soprano Gabriella Reyes and baritone Lucas Meachem. Rounding out the cast are Peter Kellner as Colline, Alexander Birch Elliott as Schaunard, and Donald Maxwell as both Benoit and Alcindoro.
La Bohème, has a marvelous ability to make a powerful first impression and to reveal unsuspected treasures after dozens of hearings. At first glance, La Bohème is the definitive depiction of the joys and sorrows of love and loss; on closer inspection, it reveals the deep emotional significance hidden in the trivial things—a bonnet, an old overcoat, a chance meeting with a neighbor—that make up our everyday lives.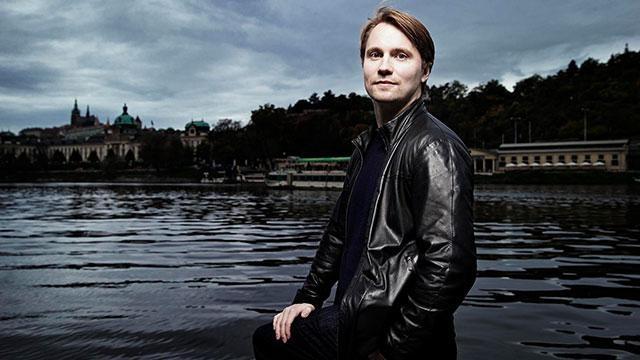 Pittsburgh Symphony
Sunday, January 23rd, 2pm
It's the debut of conductor Pietari Inkinen as he leads the Pittsburgh Symphony Orchestra in Pohjola's Daughter by Sibelius and Tchaikovsky's Symphony No. 4. Also making her Heinz Hall debut is Beatrice Rana in the Prokofiev Piano Concerto No. 3.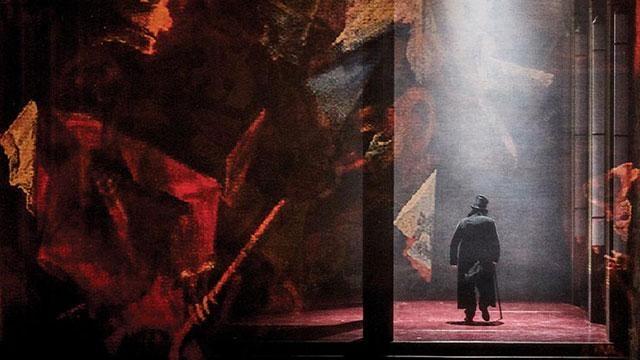 Rigoletto
Saturday, January 29th, 1pm
The Met presents a bold new take on Verdi's timeless tragedy from Bartlett Sher. The Tony Award­–winning director resets the opera's action in 1920s Europe, with Art Deco sets by Michael Yeargan and elegant costumes by Catherine Zuber, themselves boasting a combined eight Tony Awards. Baritone Quinn Kelsey, a commanding artist at the height of his powers, brings his searing portrayal of the title role to the Met for the first time, starring alongside soprano Rosa Feola as Gilda and tenor Piotr Beczała as the Duke of Mantua, with leading maestro Daniele Rustioni on the podium.
A dramatic journey of undeniable force, Rigoletto was immensely popular from its premiere and remains fresh and powerful to this day. The story, based on a controversial play by Victor Hugo, tells of an outsider—a hunchbacked jester—who struggles to balance the dueling elements of beauty and evil that exist in his life. Written during the most fertile period of Verdi's artistic life, the opera resonates with a universality that is frequently called Shakespearean.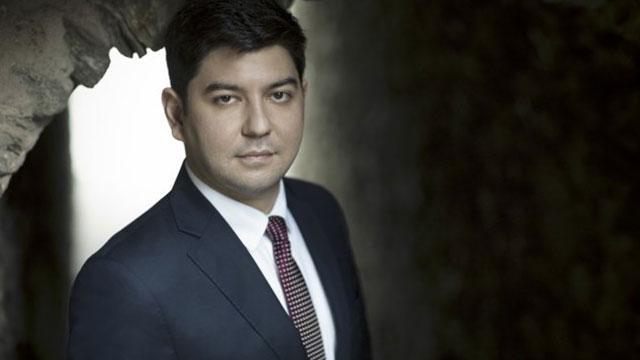 Pittsburgh Symphony
Sunday, January 30th, 2pm
Markus Stenz conducts Debussy's "The Sunken Cathedral" and the Scriabin "Poem of Ecstasy." Plus Behzod Abduraimov plays the Rachmaninoff Piano Concerto No. 2.