11 Shows to Hear This February on WVIA Radio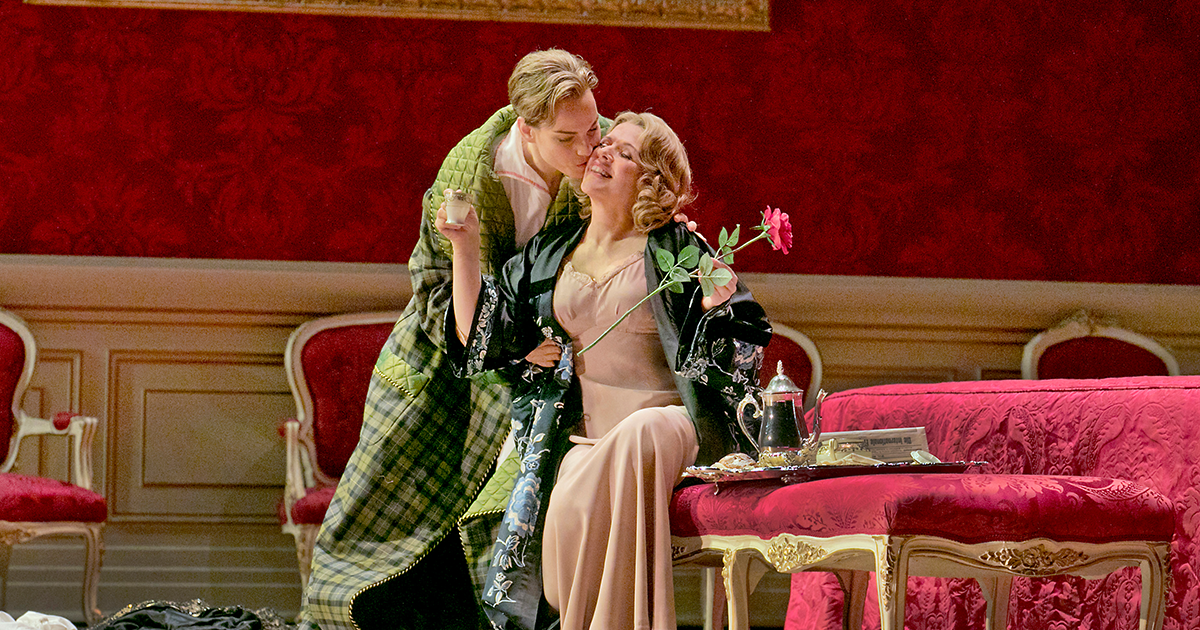 WVIA Radio Highlights
Check out the WVIA Radio Highlights for February 2021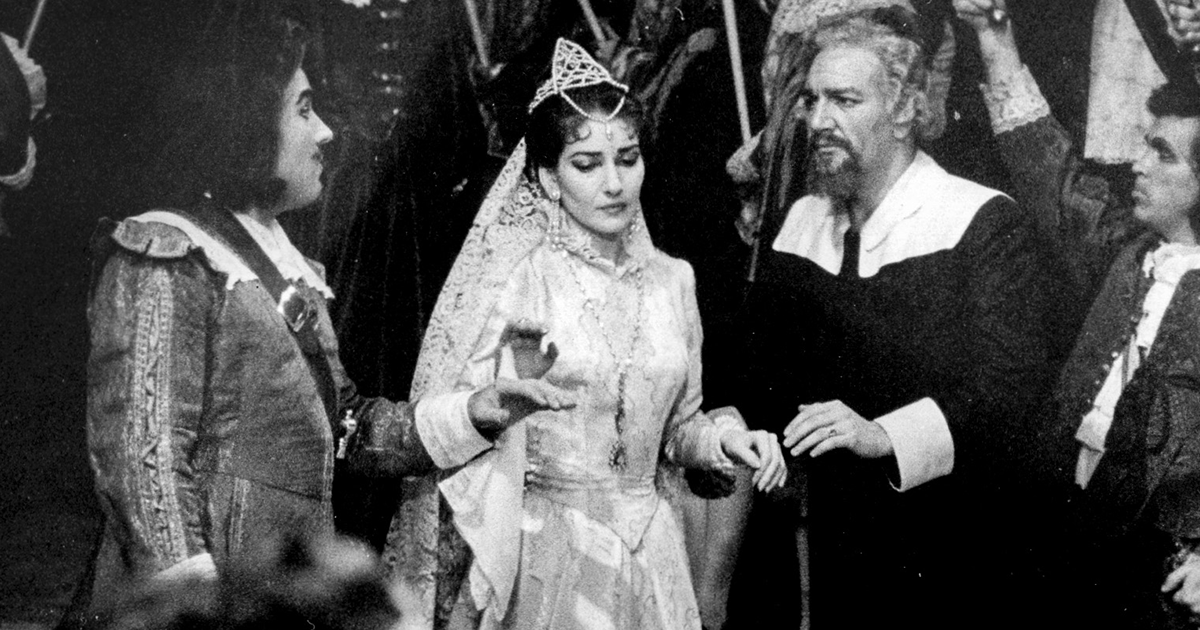 Lucia di Lammermoor
Saturday, February 6th, 1pm
On Saturday, February 6, the Metropolitan Opera will present its first-ever Listeners' Choice broadcast: Donizetti's Lucia di Lammermoor starring Maria Callas. This performance from December 8, 1956, is Callas' only Met radio broadcast. Radio listeners from around the world voted in December, selecting this performance from among ten historic broadcasts drawn from the Met archives. The Listeners' Choice broadcast of Lucia di Lammermoor will be announced at intermission during this Saturday's broadcast of La Traviata.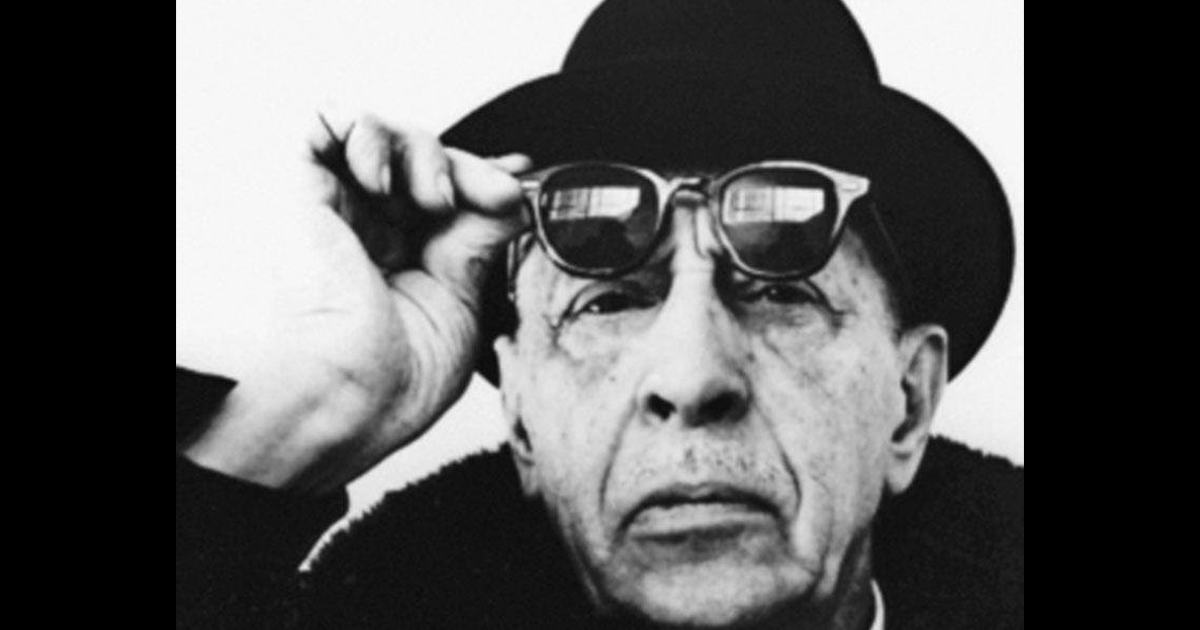 San Francisco Symphony
Sunday, February 7th, 2pm
Music director Michael Tilson Thomas leads the orchestra in an all-Stravinsky concert that includes two ballets: Petrushka and The Rite of Spring. Plus the Violin Concerto featuring soloist Leonidas Kavakos.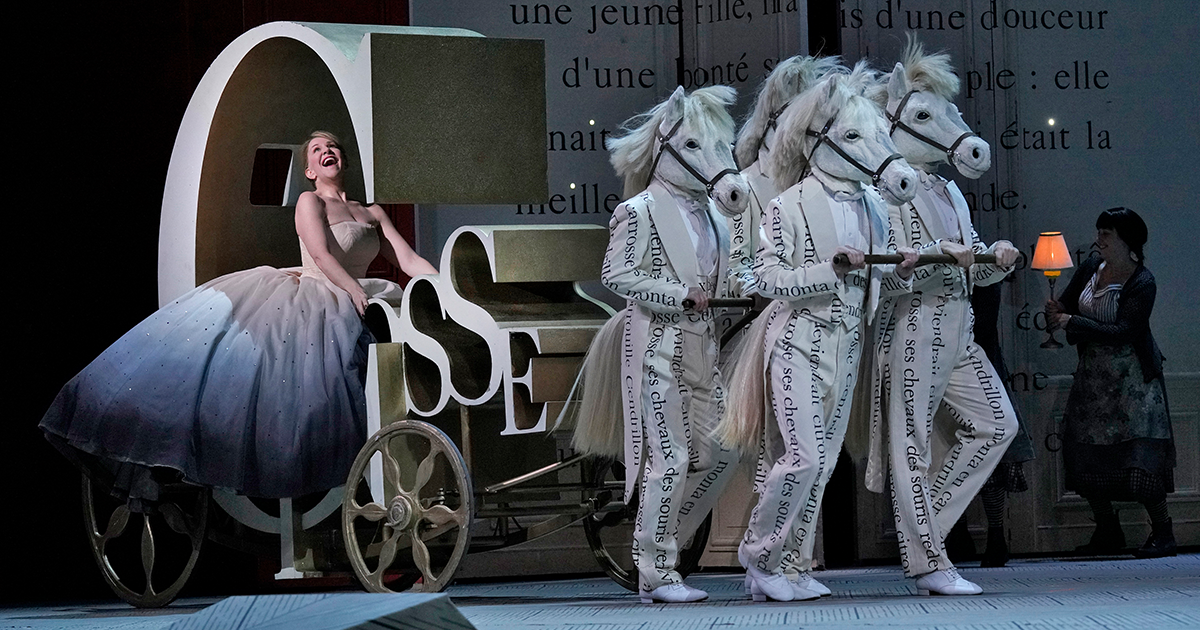 Cendrillon
Saturday, February 13th, 1pm
This performance from April 28, 2018 was screened in HD in cinemas around the world. Cendrillon is Massenet's glittering operatic adaptation of the Cinderella story. American mezzo-soprano Joyce DiDonato stars as the title outcast-turned-princess. Mezzo-soprano Alice Coote offers a touching portrayal of the pants role Prince Charming, while soprano Kathleen Kim shines as the Fairy Godmother. Mezzo-soprano Stephanie Blythe, as the outlandish Madame de la Haltière, and bass-baritone Laurent Naouri, as the haggard Pandolfe, round out the principal cast. On the podium, conductor Bertrand de Billy leads a performance that is equal parts madcap comedy and heartfelt romance.
Love at the Movies
Sunday, February 14th, Noon
A special Valentine's Day program from APM hosted by Lynne Warfel. Love at the Movies is an hour of classic movie scores from romantic films, rom-coms, animated love stories and more.
The Song of Songs
Sunday, February 14th, 2pm
"I am sick with love." These five words say so much. Love is like a sickness and it affects the entire human race. This line comes from the Hebrew Bible as part of a collection of poems known as "the Song of Songs." And they are words that still speak to us today. The Song of Songs confounds and tantalizes the faithful. It seduces composers, inspiring works by Monteverdi, Bach and contemporary composer Nico Muhly. In fact, there are dozens of musical settings, each dancing between earthly pleasures and heavenly aspirations.
Stage and screen star Jessica Hecht ("Fiddler on the Roof," "Breaking Bad," Dan in Real Life," "Sideways") hosts "The Bible's Great Romance: The Song of Songs," a one-hour special of this sensuous verse married with choral music.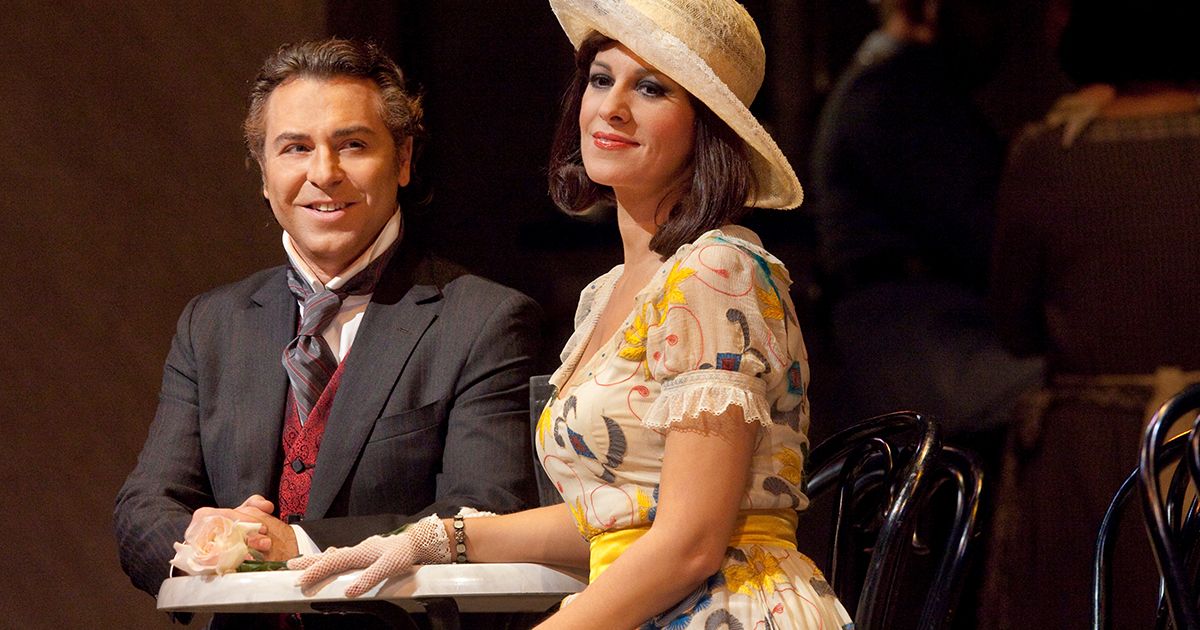 La Rondine
Saturday, February 20th, 1pm
Puccini's achingly beautiful score charmingly conveys the plight of Magda (the "swallow" of the title) who unexpectedly finds true love with the handsome young Ruggero. But their idyllic and happy life comes to a premature end as she is haunted by the fear that her checkered past will ruin his future. Angela Gheorghiu and Roberto Alagna portray Puccini's star-crossed lovers. The cast also includes Lisette Oropesa (Lisette), Marius Brenciu (Prunier), and Samuel Ramey (Rambaldo). Marco Armiliato conducts
Lift Every Voice: A Musical Story from Sorrow to Justice
Sunday, February 21st, 2pm
A collection of powerful songs, stories and interviews with some of today's most acclaimed Black Artists and Scholars. This program was curated with the intent of creating awareness around the African American musical past, while inspiring listeners to cling to the hopefulness of our musical future together as every voice is heard and celebrated.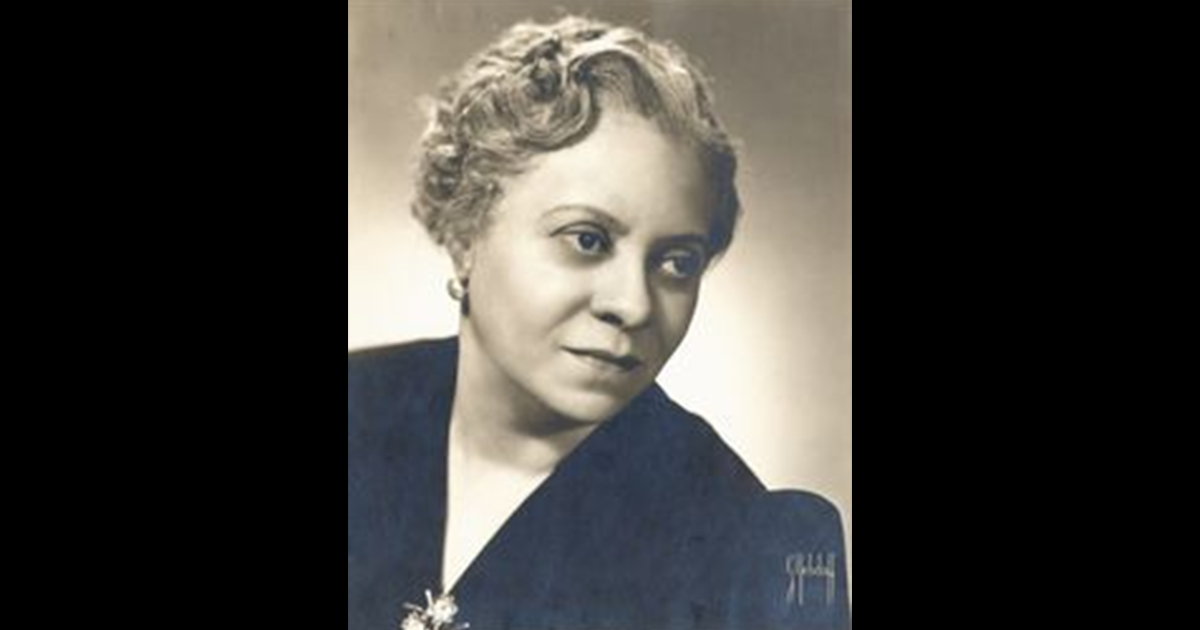 The Price of Admission: A Musical Biography of Florence Beatrice Price
Sunday, February 21st, 3pm
Join Terrance McKnight, WQXR host and former Morehouse professor of music, for "The Price of Admission," a one-hour program that brings to light the music and legacy of one of America's pioneering but nearly forgotten composers and takes a biographical look at Price's symphonic music, songs, and works for piano and organ . The radio documentary includes archival interview tape of composer Margaret Bonds talking about her friendship with Price and Marian Anderson's performances of Price's music recorded during "The Bell Telephone Hour," a popular musical showcase in the 1940-'60s.
Price was born in Little Rock, Ark., but spent her professional career in Chicago. Due to her musical talent and her family's affluence, Price enrolled at the New England Conservatory in Boston, where she majored in organ and piano. After graduating with two degrees, Price worked as a college professor, a church organist and a theater accompanist. However, she is best remembered as the first woman of African descent to have a symphony performed by a major American orchestra. In 1933, the Chicago Symphony Orchestra played her Symphony in E minor. That orchestra also premiered her Piano Concerto the following year.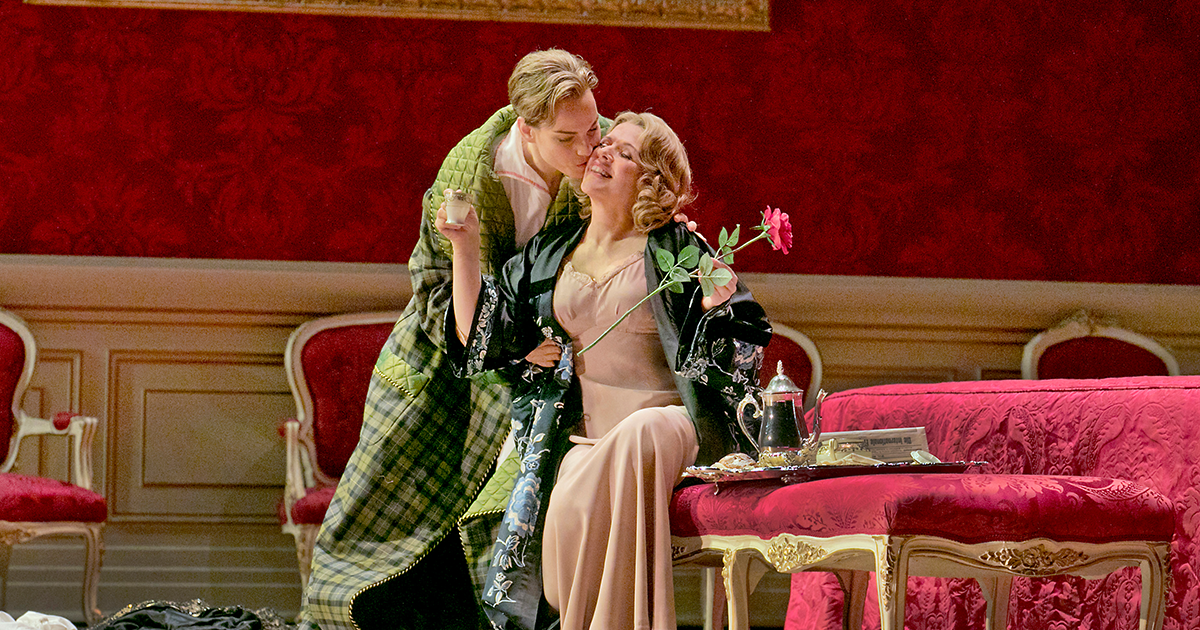 Der Rosenkavalier
Saturday, February 27th, 1pm
Ever since her first Met performances as the Marschallin in Der Rosenkavalier in 2000, Renée Fleming has been celebrated as one of the most compelling interpreters of the role. In this performance broadcast nearly two decades later, the silver-voiced American soprano sang her final performance as the elegant princess coming to grips with the persistent passage of time. Mezzo-soprano Elīna Garanča delivers a commanding portrayal as Octavian, the title "Knight of the Rose" and the Marschallin's impetuous young lover. As the plucky young heiress Sophie, Erin Morley sings with a radiantly beautiful soprano, while bass Günther Groissböck offers a larger-than-life portrayal of Baron Ochs auf Lerchenau, the outlandish nobleman lusting after every woman in sight. And tenor Matthew Polenzani excites with his cameo appearance as the Italian Singer in Act I. Maestro Sebastian Weigle leads a buoyant account of Strauss's beloved score, which incorporates Viennese waltzes, raucous comedy, and the composer's characteristically vivid palette of orchestral color.
Deutsche Welle Festival Concert: The Berlin Philharmonic
Sunday, February 28th, 2pm
In May 2020, at the height of the pandemic in Germany, Germany's most famous orchestra performed at their home base, in an empty Berlin Philharmonie. We'll hear that extraordinary performance with principal conductor Kirill Petrenko leading a subset of the orchestra. On the playbill: Fratres by Arvo Pärt, Ramifications by György Ligeti, the Adagio for Strings by Samuel Barber - and the Symphony No. 4 by Gustav Mahler.