WVIA Special: The Choral Society of Northeast Pennsylvania
Sunday, November 1st, 2pm
Enjoy a program of choral music by French composers performed by Wilkes-Barre/Scrantion's premiere community choral ensemble. Featured is Maurice Duruflé's superb and moving Requiem and a group of stunning motets by another organist/composer, Maurice Dupré. Music Director Alan Baker offers commentary that will enhance our appreciation of the music. Larry Vojtko hosts.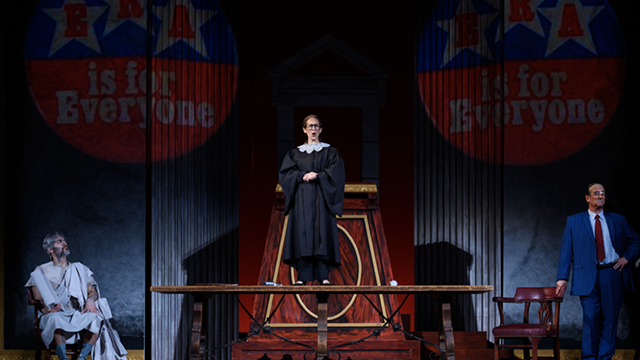 A Double Bill: Scalia/Ginsburg & Trial by Jury
Saturday, November 7th, 1pm
OperaDelaware brings an exciting double-bill to the WFMT Radio Network Opera Series with two performances: Derrick Wang's Scalia/Ginsburg, and Gilbert and Sullivan's Trial by Jury.
Supreme Court Justices Ruth Bader Ginsburg and Antonin Scalia shared two things — a deep philosophical opposition and a deep love of opera. But what would happen if the two unlikely friends and ideological opposites had to appear before a Higher Power? Composer Derrick Wang's charming comic opera — featuring actual lines from the justices' opinions and speeches and musical nods to Handel, Mozart, and Puccini — is "a perfect…jewel." (Opera Today) Starring Jennifer Zetlan as Justice Ruth Bader Ginsburg, Brian Cheney as Justice Antonin Scalia, and Ben Wager as the Commentator.
Disorder in the court! After being left at the altar, the beautiful Angelina takes her former fiancé to court for breach of contract, charming everyone along the way. The verdict is unanimous: Gilbert & Sullivan's courtroom romp is a delight. Starring Ben Lowe as The Learned Judge, Anaïs Naharro-Murphy as Angelina (The Plantiff), and Colin Doyle as Edwin (The Defendant). Also featuring Chelsea Duval-Major (Bridesmaid), Dana MacIntosh (Bridesmaid), Orin Strunk (Counsel for the Plaintiff), and Cody Müller (Usher).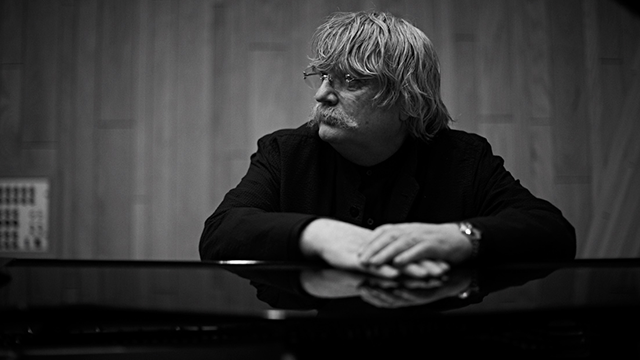 VIA Radio Special: The Armed Man
Sunday, November 8th, 2pm
For Veterans' Day WVIA Radio presents a complete broadcast of The Armed Man by Welsh composer Karl Jenkins. The Armed Man is a Mass commissioned by the Royal Armouries Museum for the Millennium celebrations and it was dedicated to victims of the Kosovo crisis. Subtitled "A Mass for Peace", the work is, like Benjamin Britten's War Requiem before it, essentially an anti-war statement. Jenkins combines elements of the Catholic Requiem Mass with other sources. It follows a centuries-old practice of using the 15th-century folk song "L'homme armé" as elemental material for a mass setting. The Armed Man features the tune in the first and last movements. It is scored for four-part chorus with soloists and a symphony orchestra. WVIA features a broadcast of the recording of The Armed Man conducted by Karl Jenkins. The program also features pieces intended as tributes to service men and women.
Tosca
Saturday, November 14th, 1pm
With the new production of Tosca in Roger Parker's critical edition for Ricordi, Music Director Riccardo Chailly continues his project of presenting Giacomo Puccini's operas in the light of the latest musicological research, with which he has already brought Turandot, La fanciulla del West, Madama Butterfly and Manon Lescaut back to La Scala. While over the course of the decades the work of Gioachino Rossini and Giuseppe Verdi has been re-evaluated thanks to critical editions and the examination of variants, Giacomo Puccini's masterpieces have so far been presented in versions that often unwittingly bore the incrustations of tradition; hence the importance of this proposal. However, this Tosca is, above all, a celebration of music – thanks also to the superb voices of Anna Netrebko, Francesco Meli and Luca Salsi.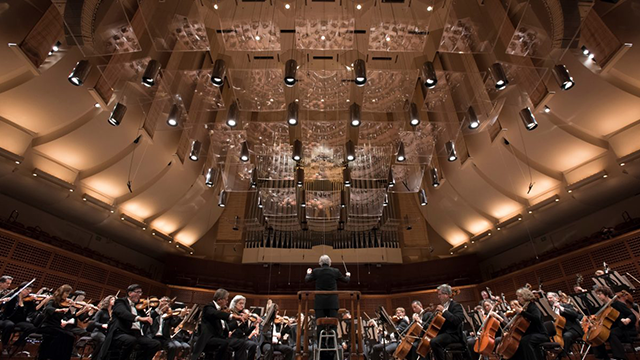 San Francisco Symphony
Sunday, November 15th, 2pm
Esa-Pekka Salonen is the guest conductor in a program that includes Richard Strauss' tone poem inspired by the writings of Nietsche, Also Sprach Zarathustra, and a suite of musical legends by Jean Sibelius taken from the Finnish national epic, the Kalevala. The concert opens with a current piece by Icelandic composer Anna Thorvaldsdottir (b. 1977) described by NPR as "one of the most distinctive voices in contemporary music".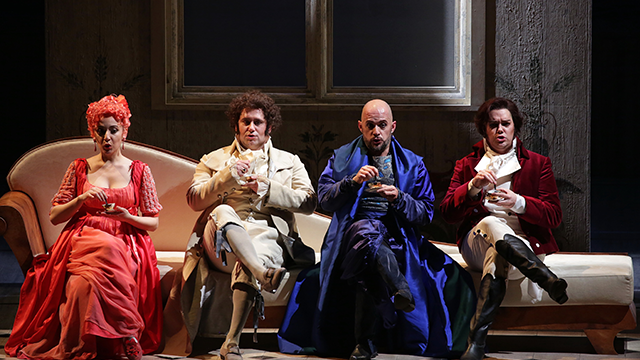 Il Turco in Italia
Saturday, November 21st, 1pm
After the recent revisions of La gazza ladra (The Thieving Magpie) and La Cenerentola (Cinderella), the Teatro alla Scala produces a new staging of Rossini's comic masterpiece Il Turco in Italia which was first performed at La Scala in 1814, reborn in Franco Zeffirelli's staging of 1955 with Maria Callas, and returned in 1997 under the direction of Riccardo Chailly and Cobelli.
Roberto Andò, intellectual and film director, opera and prose, and award-winning narrator, contributes to the production. Diego Fasolis, who recently inaugurated the LAC opera season in Lugano with Il barbiere di Siviglia, performs his first Rossini at La Scala after his success with Händel and Mozart, thanks to a cast that combines the virtuosity of bel canto with the ease of performing on stage. Supporting Fasolis in this production are Rosa Feola, Alex Esposito, Edgardo Rocha and Mattia Olivieri.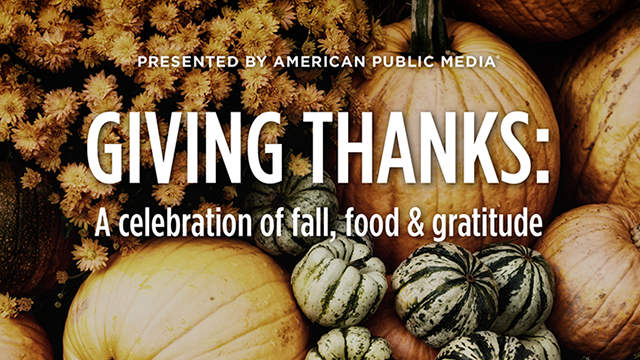 Giving Thanks: A Celebration of Fall, Food and Gratitude
Sunday, November 22nd, 2pm
Giving Thanks brings music and stories together for thoughtful reflection on the meaning of the holiday. Whether you're up early in the kitchen, on the road to a family gathering, or relaxing after the feast, Giving Thanks provides the perfect atmosphere for Thanksgiving: the warmth of great music, and truly memorable words. John Birge hosts.
Thanksgiving Specials
Thursday. November 26th
1pm
Giving Thanks: A Celebration of Fall, Food and Gratitude.
Giving Thanks brings music and stories together for thoughtful reflection on the meaning of the holiday. Whether you're up early in the kitchen, on the road to a family gathering, or relaxing after the feast, Giving Thanks provides the perfect atmosphere for Thanksgiving: the warmth of great music, and truly memorable words. John Birge hosts.
3pm
Every Good Thing
On Thanksgiving, host Andrea Blain and classical music fans from all around the country take some time to give thanks and celebrate one of life's most meaningful gifts: music. It's "Every Good Thing" — an hour of stories and music to celebrate Thanksgiving.
8pm
The Mixed Bag annual broadcast of Arlo Guthrie's Alice's Restaurant
A tradition on Mixed Bag, the classic musical monologue was inspired by an incident in Stockbridge, MA, on Thanksgiving 1965, and has become a cultural phenomenon. It's always interesting to consider how relevant the events of 55 years ago are to the current situation.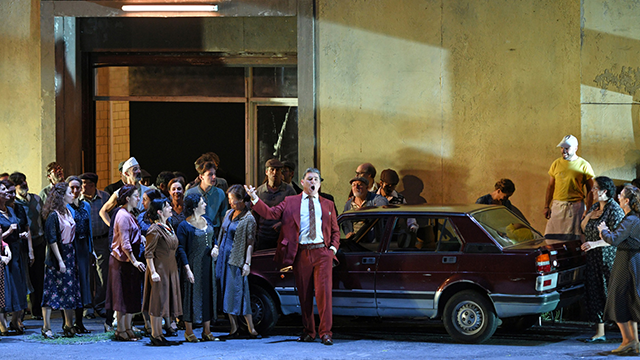 Cav & Pag
Saturday, November 28th, 1pm
The WFMT Radio Network Opera Series concludes with the most famous and beloved double bill in opera, Mascagni's Cavalleria rusticana and Leoncavallo's Pagliacci. The production from Opera Barcelona was recorded during the Gran Teatre del Liceu's 2019 season.
In Cavalleria rusticana, hear soprano Elena Panktratova as Santuzza alongside tenor Roberto Alagna as the recently-returned soldier Turiddu in this story of love, jealousy, and drama. Also starring in this production is Maria Luisa Corbacho as Mamma Lucia, Gabriele Viviani as Alfio, and Mercedes Gancedo as Lola.
Then, the classic pairing continues with Leoncavallo's Pagliacci, written as a response to Mascagni's Cavalleria Rusticana in 1890. Hear the remarkable tenor Roberto Alagna as Canlo, with soprano Aleksandra Kurzak as Nedda. Gabriele Viviani brings his baritone prowess to the role of Tonlo, with tenor Vicenç Esteve as Beppe, and baritone Duncan Rock as Silvio.
WVIA Special: Magnificat
Sunday, November 29th, 2pm
"My soul doth magnify the Lord". So begins one of the most famous prayers of the Bible. This canticle is the ecstatic response of Mary to the Angel Gabriel upon learning that she was to be the mother of Jesus. This Marian hymn has inspired many composers and in this two-hour special we'll hear settings old and new including music by Marc-Antoine Charpentier, Charles Villiers Stanford and John Rutter. Featured is a performance of the stunning, elaborate setting of the text by Carl Philipp Emanuel Bach by the Choir of King's College, Cambridge and the Academy of St. Martin-in-the-Fields conducted by Philip Ledger. Larry Vojtko hosts.