12 Shows to Hear this April on WVIA Radio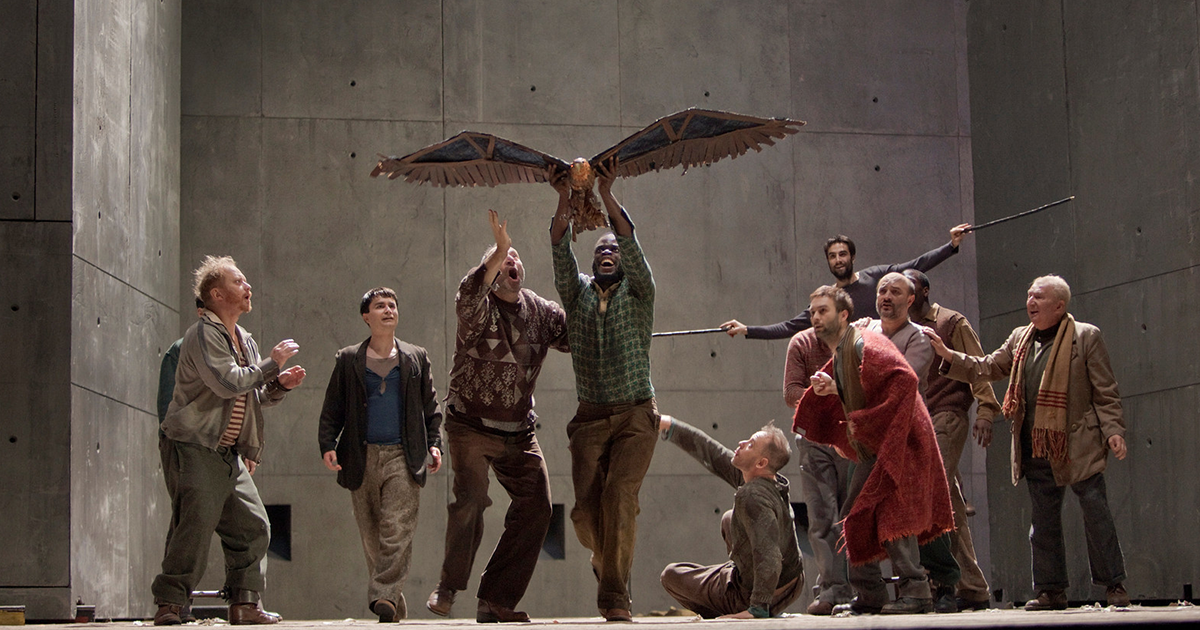 WVIA Radio Highlights
Check out the WVIA Radio Highlights for April 2021
April is National Jazz Appreciation Month
As northeastern and central Pennsylvania's premiere source for jazz, WVIA Radio will celebrate in grand style. Among the special offerings are Homegrown Music sessions with regional jazz luminaries broadcast each Wednesday during the month:
April 7: 3D Jazz Trio (formerly 3Divas) from 2020
April 14: Bill Mays & the Inventions Trio (2012) This is the session which led to the Chiaroscuro release Life's a Movie.
April 21: The Jay Leonhart Trio, from 2017 live concert. Bassist and singer-songwriter Jay Leonhart performs with a trio including pianist Tomoko Ohno and drummer Sherrie Maricle.
April 28: The Ingrid Jensen/Roberta Piket Quartet, from live 2018 concert with a group specially assembled for the Homegrown Music concert.
WVIA's jazz guru, George Graham, will also mine the treasure of substantial archival recordings of events such as COTA and the Scranton Jazz Festival as well as the vast library of recordings contained in the library of WVIA's recording label, Chiaroscuro Jazz. Additionally each week WVIA's Erika Funke will present a jazz-oriented feature on ArtScene.
WVIA's Classical music programming heard weekdays between 9am and 4pm will also celebrate the uniquely American art of jazz by including jazz-inspired pieces from the programming of Lisa Mazzarella, Erika Funke and Larry Vojtko. Composers, such as Ravel, Shostokovich, and, of course, George Gershwin, wrote pieces influenced by jazz.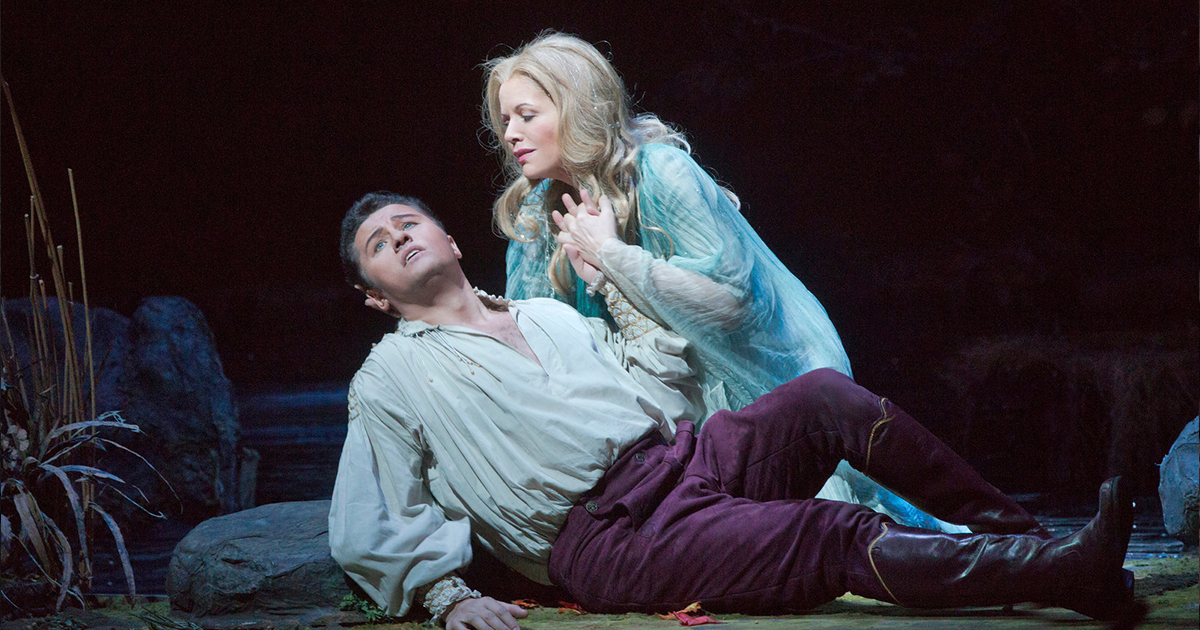 Dvořák's Rusalka
Saturday, April 3rd, 1pm
In a magical performance of Dvořák's supremely romantic fairy-tale opera, star soprano Renée Fleming, in one of her most acclaimed portrayals, takes on the title role of the water nymph who longs to be human, opposite Piotr Beczała as the Prince, the object of her affection. John Relyea is the Water Gnome, Dolora Zajick sings the witch Ježibaba, and Emily Magee is the Foreign Princess. Yannick Nézet-Séguin conducts, from a performance on February 8, 2014.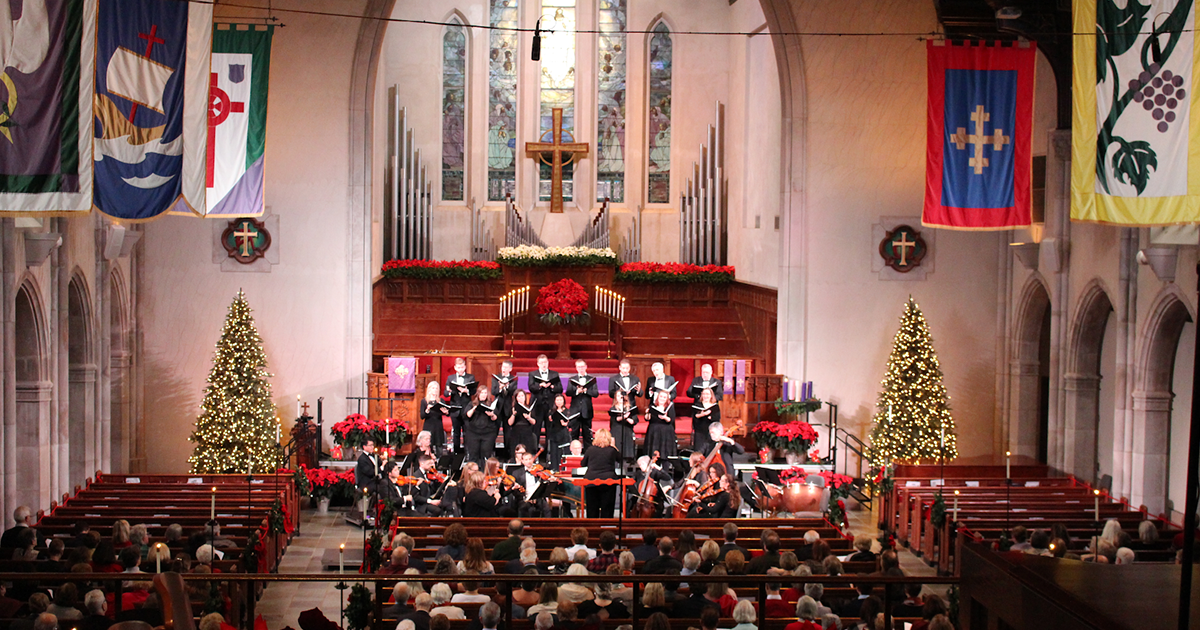 IndyBaroque Messiah
Sunday, April 4th, 1pm
The Indianapolis Baroque Orchestra and Beecher Singers team up for a period-instrument performance of Handel's beloved oratorio. Michelle Louer conducts the Indianapolis Baroque Orchestra and Beecher Singers of Second Presbyterian Church in Indianapolis in this 2018 performance, which also includes interviews with some of the participants. Award-winning producer and WBAA Content Director Greg Kostraba is the host.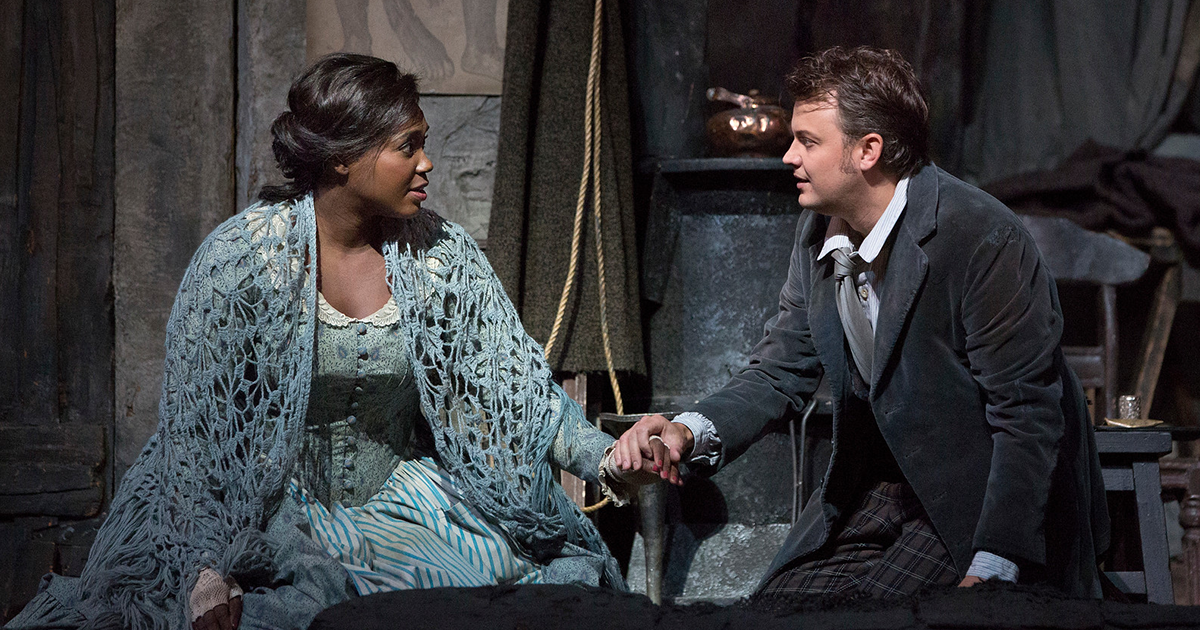 Puccini's La Bohème
Saturday, April 10th, 1pm
Puccini's timeless love story, which includes some of its composer's most beloved music, has moved generations of opera lovers since its 1896 world premiere. Soprano Angel Blue is the fragile seamstress Mimì, who instantly falls in love with the passionate poet Rodolfo, sung by tenor Dmytro Popov. Soprano Brigitte Kele and baritone Lucas Meachem trade both spars and kisses as the on-again/off-again lovers Musetta and Marcello, with bass David Soar and baritone Duncan Rock rounding out the rambunctious gang of bohemian friends. Northeastern Pennsylvania native Paul Plishka portrays Benoit/Alcindoro. Alexander Soddy conducts this performance from October 2, 2017.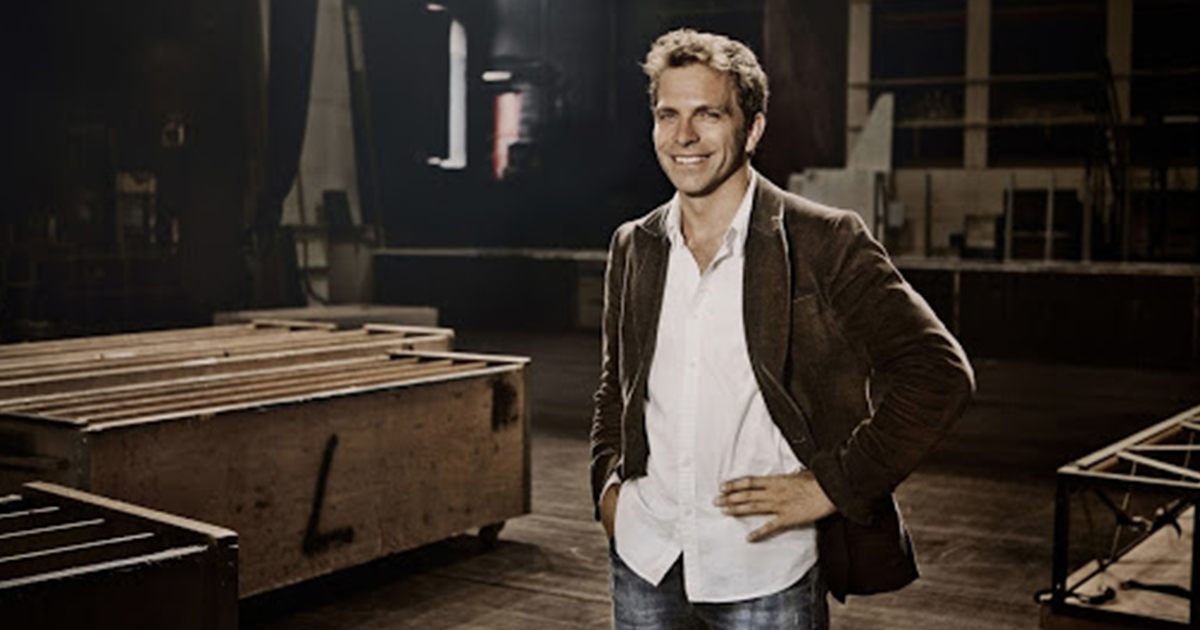 Deutsche Welle Festival Concert: Pastoral plus
Sunday, April 11th, 2pm
As a saying goes, "a crisis is a terrible thing to waste." The worldwide pandemic has forced people to be inventive. In concert life, that has to do with what is performed and how it is brought to the audience. We'll sample a virtual musical bridge spanning Germany and Russia, a unique performance of Beethoven's Pastoral Symphony and a "ghost concert," audience-free, in the Cologne Philharmonie – and a pretty lively one at that.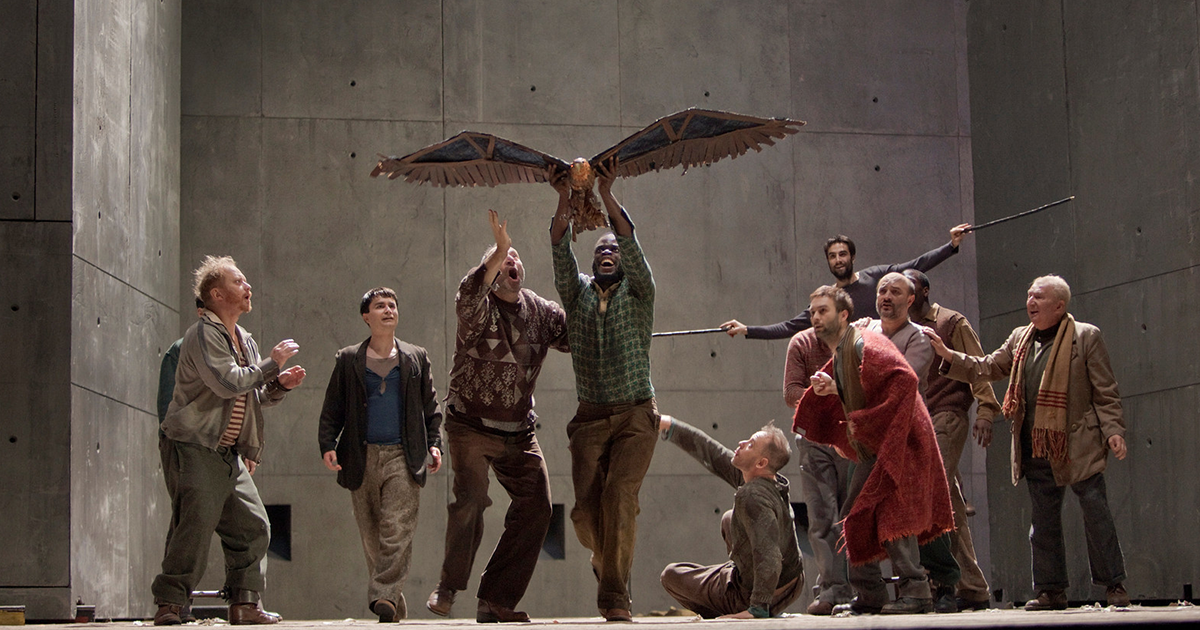 Janáček's From the House of the Dead
Saturday, April 17th, 1pm
A sterling performance from December 2, 2009 of a 20th-century masterpiece that was a notable triumph. In Opera News, Fred Cohn wrote: "At the end, after a roaring ovation greeted the cast and the creative team, came the last and most inevitable of the evening's coups de theatre: the house lights came up, bringing us back to quotidian reality. We were back in the spot where we'd started, 100 minutes earlier. But we had most definitely been taken on an enthralling journey." Legendary French director Patrice Chéreau made his Met debut with a searing production of the austere opera set in a prison. Finnish conductor Esa-Pekka Salonen also made his Met debut leading an ensemble of singing-actors in an intense Czech-language performance. Musically and dramatically, the difficult work had a strong impact. The Cast: Stefan Margita (Filka Morozov/Kuzmich), Eric Stoklossa (Alyeya), Peter Mattei (Shishkov), Willard White (Gorianchikov).
The opera last premiered in 1930 two years after Janáček's death. Based on a novel by Dostoyevsky, the action is set in a Siberian prison. The arrival and release of political prisoner, Petrovič, frames scenes from prison life.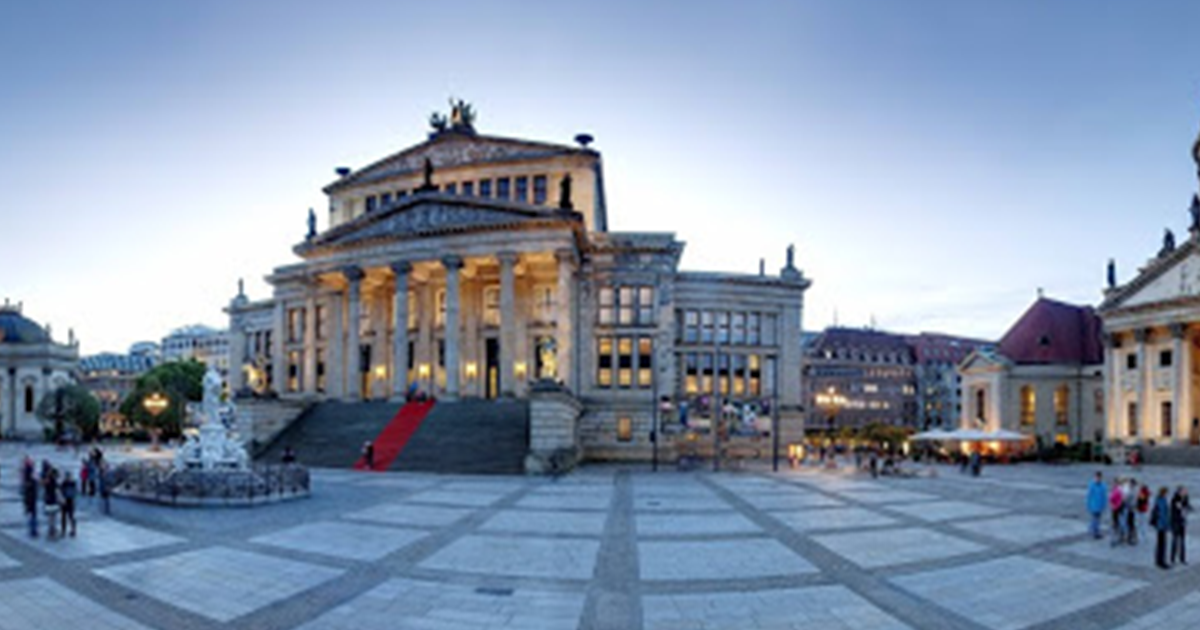 Deutsche Welle Festival Concert: Young Euro Classic, part 1
Sunday, April 18th, 2pm
"This is where the future plays!" says Young Euro Classic in Berlin. Normally this festival invites youth orchestras worldwide to Berlin for a week. In 2020, most orchestras were on pandemic-induced leave. But rather than calling it all off, the decision was made to turn Young Euro Classic into a chamber music festival – uncovering many treasures in the process.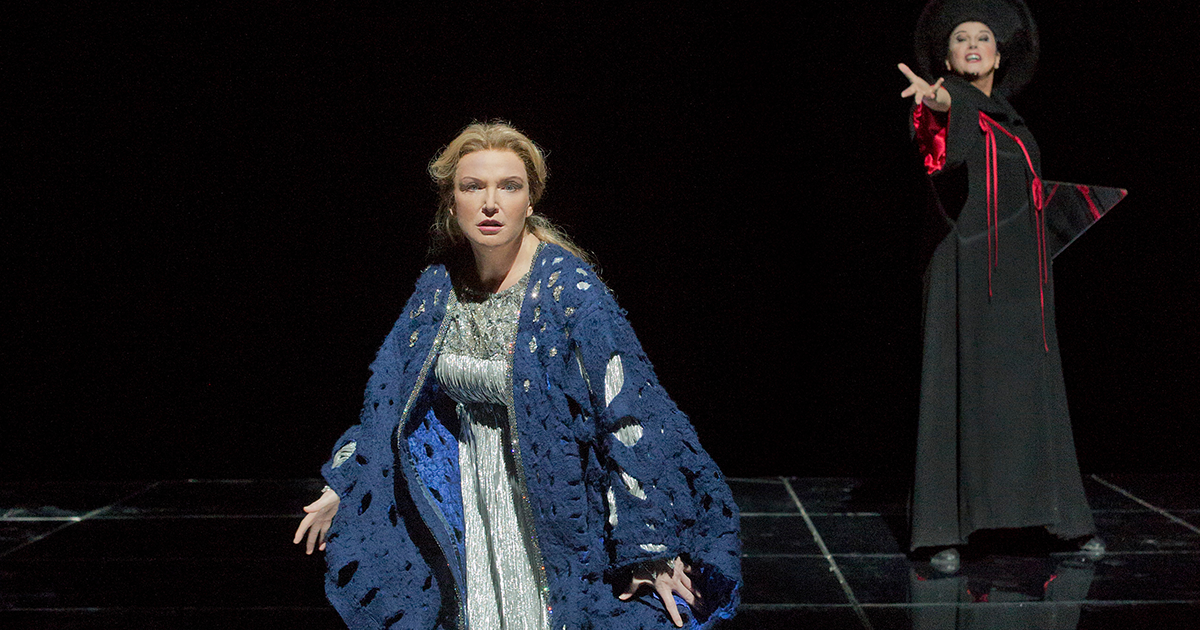 Strauss's Die Frau ohne Schatten
Saturday, April 24th, 1pm
This is Strauss's magisterial vision of otherworldly love, which requires a cast of the very best dramatic voices, and on November 26, 2013 the Met assembled such a team: Anne Schwanewilms (Empress), Christine Goerke (Dyer's Wife), Ildikó Komlósi (Nurse), Torsten Kerl (Emperor), Johan Reuter (Barak), and Richard Paul Fink (Messenger). Vladimir Jurowski was on the podium.
The fourth collaboration of Richard Strauss and librettist Hugo von Hofmannsthal was in many ways their most ambitious: a heavily symbolic morality tale about love and marriage that unfolds in a fairy-tale world of multiple dimensions, from the gritty and earthy to the ethereal. Strauss and Hofmannsthal's creation of such a grand tale of husbands, wives, and children was informed by the trauma of World War I and the collapse of the Habsburg Empire. The resulting opera is unique: a colossal structure of lofty fantasy that glorifies the simple pleasures of family life and love over exotic illusions of happiness.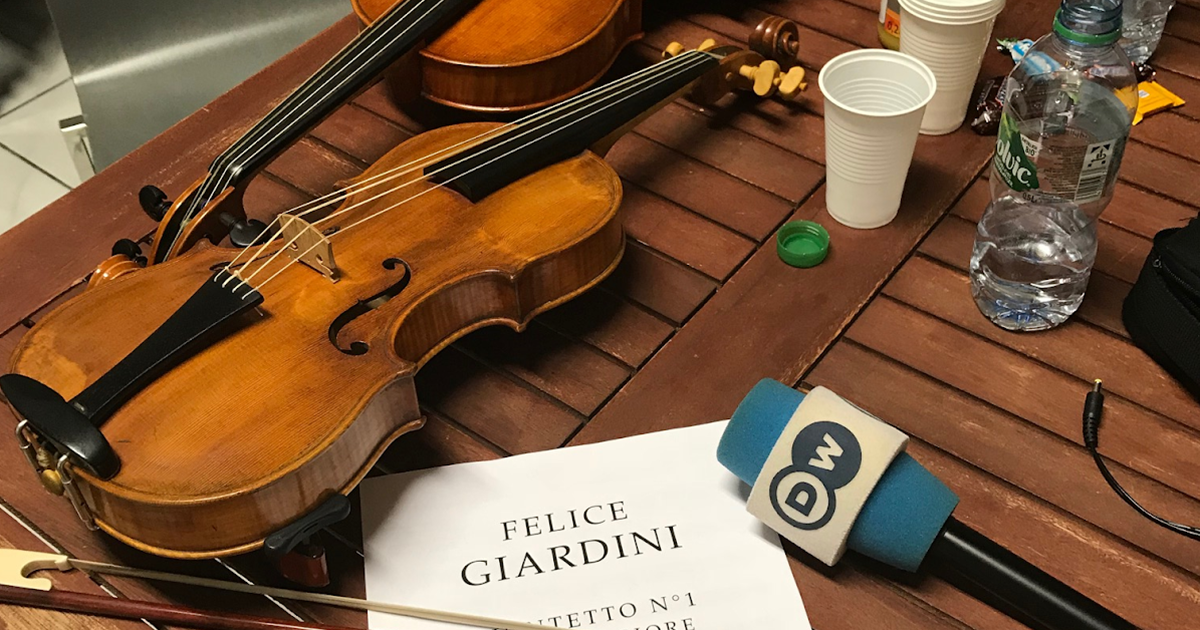 Deutsche Welle Festival Concert: Young Euro Classic, part 2
Sunday, April 25th, 2pm
The focus of this festival of young musicians is on Europe, which when it comes to music, is a rather broad theme, so the idea is to spotlight different kinds of music from different regions — including Greece, Paris and Vienna. This Deutsche Welle Festival Concert explores the music of turn of the century France, Johann Sebastian Bach, and the splendid artistry of the European Union Youth Orchestra.