15 Shows to Hear this July on WVIA Radio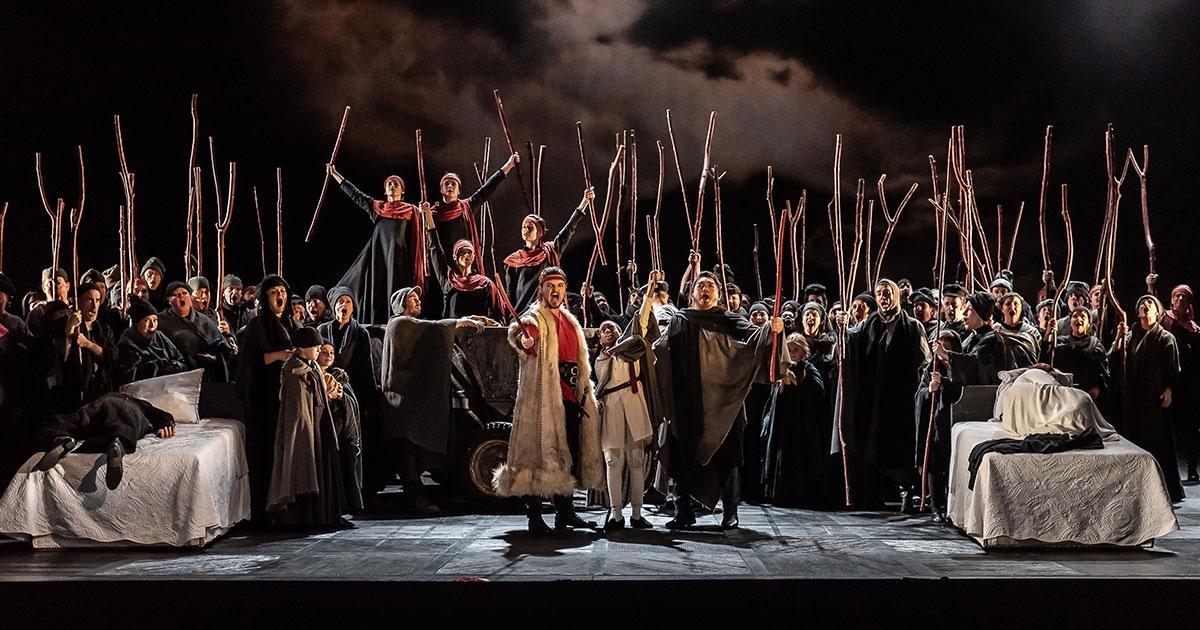 WVIA Radio Highlights
Check out the WVIA Radio Highlights for July 2022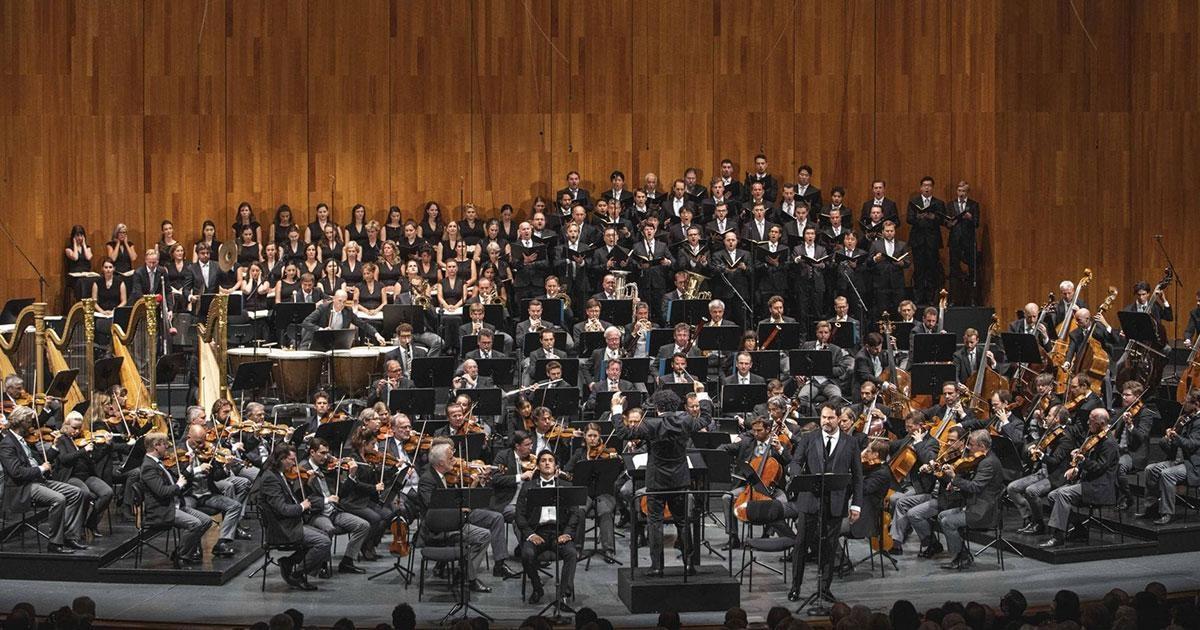 The Damnation of Faust
Saturday, July 2, 1pm
WVIA takes you to the Salzburg Festival for this unique stage work of Hector Berlioz. It's been more than two decades since this retelling of the famous Faust legend has been performed at the illustrious festival. It was presented as a single concert presentation at the Grosses Festspielhaus. Indeed, Berlioz never intended the work to be staged, describing it as "dramatic legend".
The title role is sung by American tenor Charles Castronovo. As the ruler of hell, Mephistopheles, Russian bass Ildar Abdrazakov, and Latvian mezzo-soprano Elena Garanča is Marguerite; her incandescent tone perfectly captures the purity of the character.
As the student, Brander, is bass Peter Kellner, a young member of the Vienna State Opera ensemble. Complimenting the four solo leads, the chorus functions as a vital fifth pillar, with a mammoth task throughout the evening and a variety of "roles" and theatrical situations to master. The Salzburger Festspiele und Theater Kinderchor joined forces with the Konzertvereinigung Wiener Staatsopenchor for the event. Some of the work's highlights lay in the instrumental interludes - the Hungarian March, the Will-o'-the-wisp Minuet and the Ballet des Sylphes - all underscoring the many facets of the drama in a gripping, yet restrained, reading by Alain Altinoglu with the Wiener Philharmoniker.
From the Salzburg Festival in Austria

Celebrating Independence Day: All-American with the Boston Pops
Sunday, July 3, 2pm
A musical feast for Independence Day featuring recordings old and new by America's favorite Pops Orchestra–The Boston Pops. Music of Copland, Gershwin, Bernstein, Michael Torke and others are conducted by Arthur Fiedler, John Williams, and Keith Lockhart. Highlights include an early recording of the Concerto in F of Gershwin and the ballet Stars & Stripes by Hershey Kay built on themes by John Philip Sousa.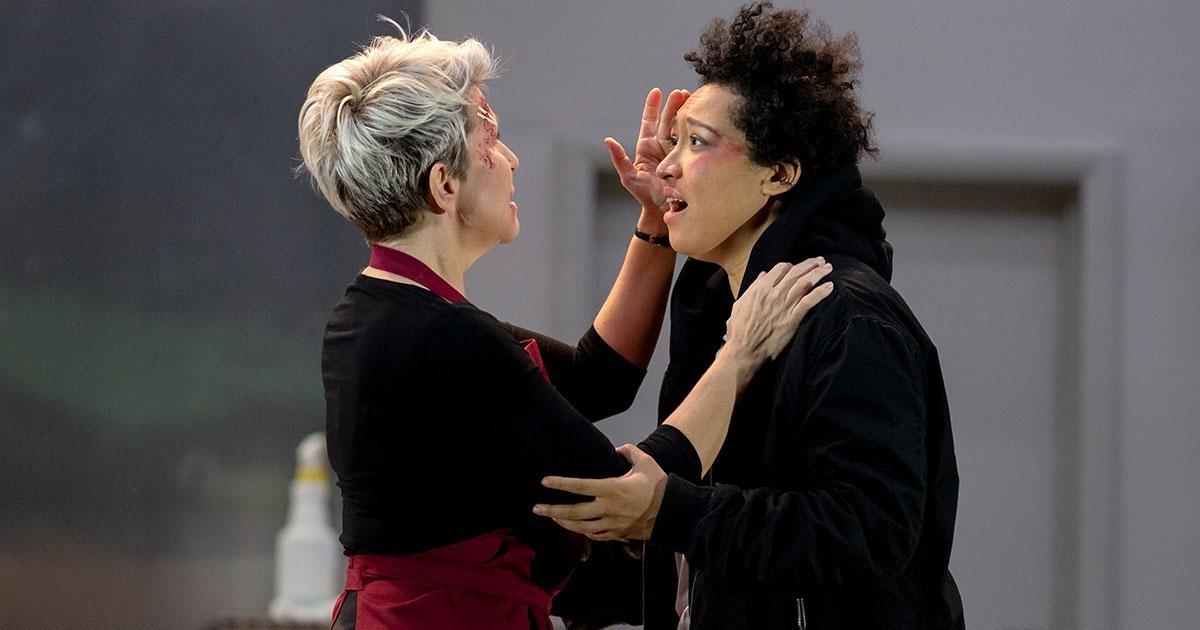 Theodora
Saturday, July 9, 1pm
George Frideric Handel's opera is a high-octane thriller in which faith and oppression collide.
Julia Bullock, Joyce DiDonato and Jakub Józef Orliński star in Katie Mitchell's thrilling new production of Handel's Theodora. In an alternative modern-day reality, Theodora, a religious fundamentalist, plots for the resistance against the Roman occupation. But when her secret plan to destroy the Roman embassy is discovered, she learns the true brutality of her oppressors.
Not heard in Covent Garden since its 1750 premiere, and sung in the original English libretto by Thomas Morell, Theodora is a tour de force for soloists and chorus alike, with ensembles, duets and arias of profound depth and beauty. This new interpretation, conducted by Baroque specialist Harry Bicket, shines a new, feminist light on the story.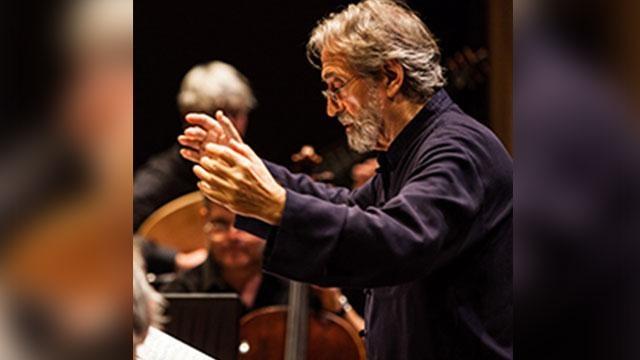 The Ninth: Beethovenfest Bonn Opening concert
Sunday, July 10, 2pm
It's possibly the most iconic piece of music in the entire Western classical repertoire: Beethoven's Symphony No. 9, with its soaring "Ode to Joy" choral finale. But when performed by early music ensemble Le Concert des Nations under trailblazing conductor Jordi Savall, things sound quite a bit different. In this opening concert from the 2021 Beethovenfest – part of the composer's 250th birthday bonanza – you'll hear Beethoven as you've never heard him before.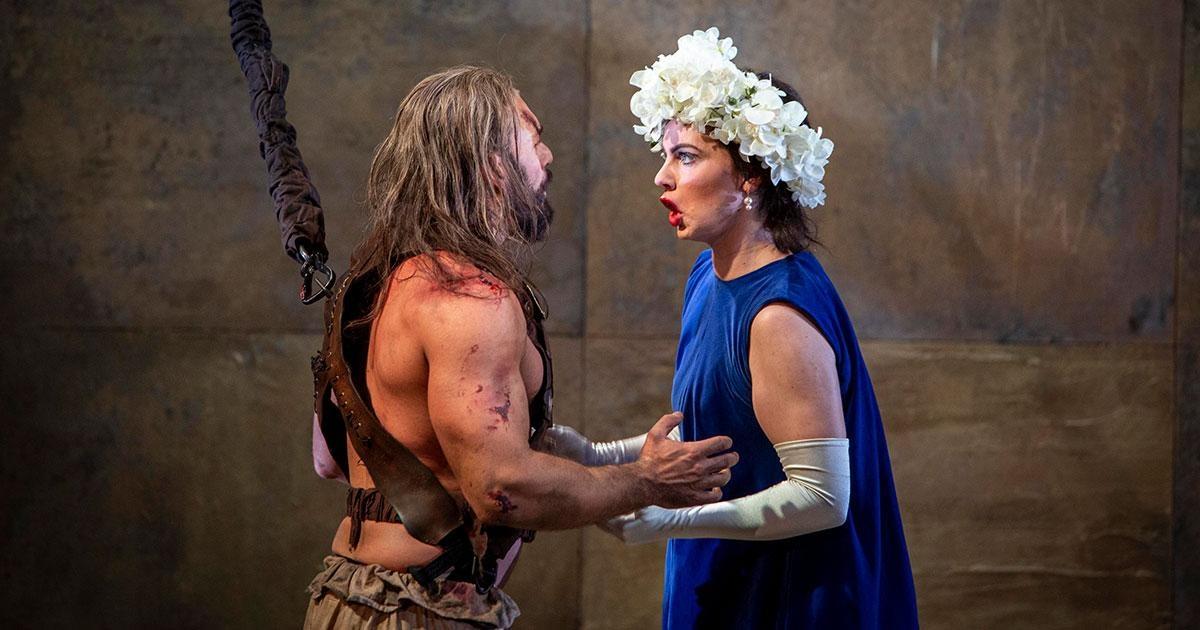 Bajazet
Saturday, July 16th, 1pm
Antonio Vivaldi is best-known for his hundreds of concertos that are frequently featured on WVIA Radio. But he also wrote about 50 operas! A recent revival of interest in Vivaldi's operas has introduced modern audiences to the adrenalin rush of his instrumentally virtuosic vocal writing. His opera Bajazet, first performed in Verona in 1735, is an extraordinary thriller set in a dark, tense, claustrophobic environment. Powerful men and strong women negotiate their relationships as desires of the heart clash with rank and duty.
The drama is brought to life in the intimate setting of the Linbury Theatre by director Adele Thomas, experienced in this repertory, following her recent productions of Berenice and Apollo and Daphne for The Royal Opera. This production features Gianluca Margheri as Bajazet, James Laing as Tamerlano, and Niamh O'Sullivan as Asteria, with Peter Whelan at the podium. The Royal Opera and Irish National Opera, whose production of Vivaldi's Griselda made waves in 2019, join forces for this wonderful opportunity to discover Vivaldi – and Baroque opera – anew.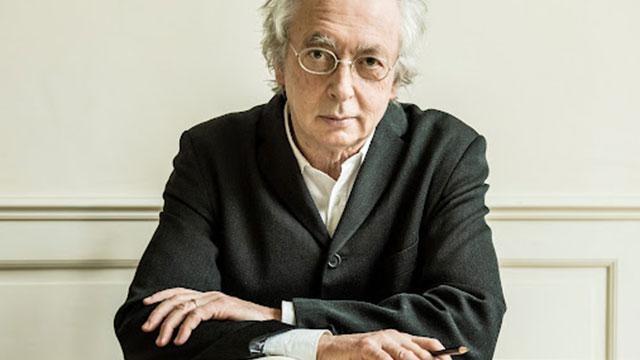 Beethovenfest - Sacred music for mourning and hope
Sunday, July 17, 2pm
What do you turn to when a loss is so great that you can't put your grief into words? For many people, it's music – but such music isn't strictly sad. In this Deutsche Welle Festival Concert featuring sacred music for mourning, there are chords that ring out with hope in Garbiel Fauré's Requiem, dynamic rhythms in Igor Stravinksy's Symphony of Psalms, and surprising instrumentation across the board, including a trio for trombone by Anton Bruckner. Philippe Herreweghe leads the Collegium Vocale Ghent and the Orchestre des Champs-Elysées in intense and uplifting performances at the Beethovenfest in Bonn.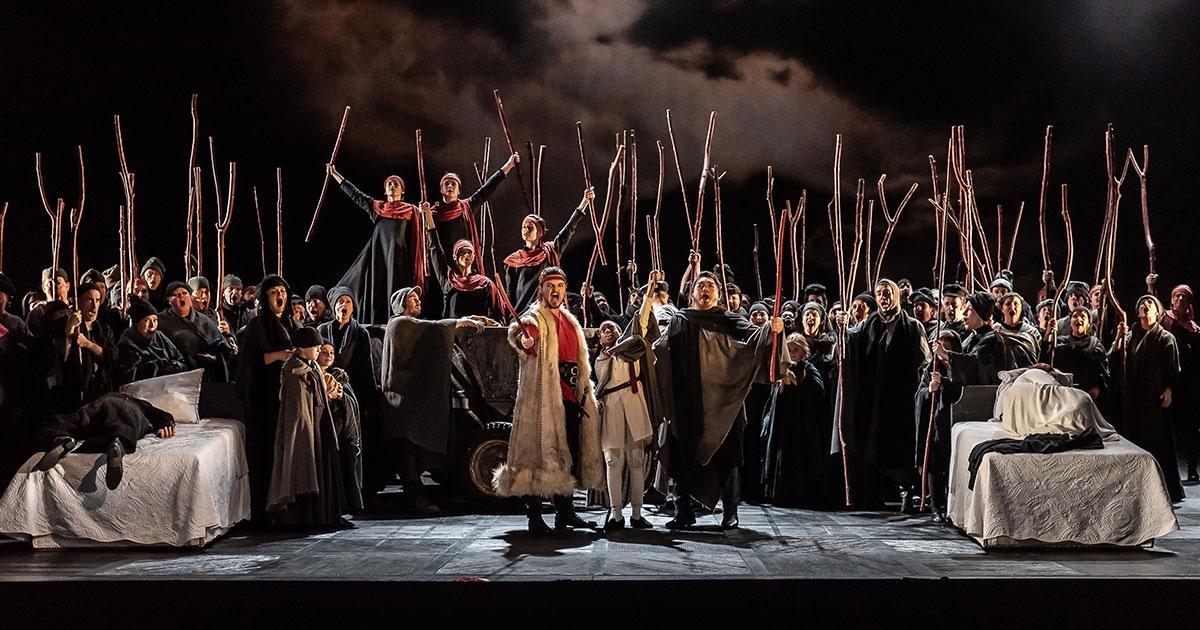 Macbeth
Saturday, July 23, 1pm
For Giuseppe Verdi, Shakespeare was a long-standing passion and Macbeth (the first of his three Shakespearean masterpieces) is widely seen as a major step forward in his artistic development.
In Shakespeare's narrative, Macbeth is victorious as he fights on the side of the King of Scotland – but when a coven of witches prophesy that he shall become king himself, a ruthless ambition drives him and his wife to horrific acts. Murder makes Macbeth king, with intrigue and butchery the hallmarks of his brief, doomed reign. The witches make another prediction, which also comes true: Macbeth and his lady lose their lives, and justice is restored.
Simon Keenlyside reprises the role of Macbeth, with Anna Pirozzi by his side as Lady Macbeth. David Junghoon Kim performs the role of Macbeth's rival Macduff, with Günther Groissböck as Banquo. Daniele Rustioni conducts.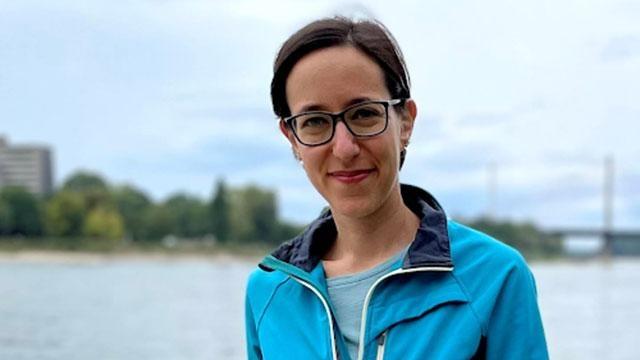 Vienna Philharmonic at the Beethovenfest: "After Beethoven"
Sunday, July 20, 2pm
What makes a symphony legendary? Is it a certain level of grandeur or complexity? Or can just the initial ideas of a never completed work be just as epic? In its first-ever appearance at the Beethovenfest in Bonn, the Vienna Philharmonic performs two very different symphonies that are each very legendary in their own way: Bruckner's "Romantic" Symphony (No. 4) and Schubert's "Unfinished" Symphony. The world's oldest still-active conductor, Herbert Blomstedt, aged 94, leads these exceptional performances – from memory.
Samson et Dalila
Saturday, July 30, 1pm
Pious restraint comes face to face with sensuous hedonism in Camille Saint-Saëns's grand-opera retelling of the Bible story of Samson and Delilah.
Multi-Olivier Award winning director Richard Jones returns to The Royal Opera to stage this spectacular fin-de-siècle masterpiece, not performed at Covent Garden since 2004. Elīna Garanča stars as the Philistine Dalila, SeokJong Baek is the inspiring Jewish hero Samson and Antonio Pappano conducts the full forces of the Orchestra of the Royal Opera House.
With superb singing in solos and duets of great intimacy and fervour, gorgeous music with thrilling orchestral interludes, and splendid choral numbers for the Royal Opera Chorus – this broadcast promises to be memorable.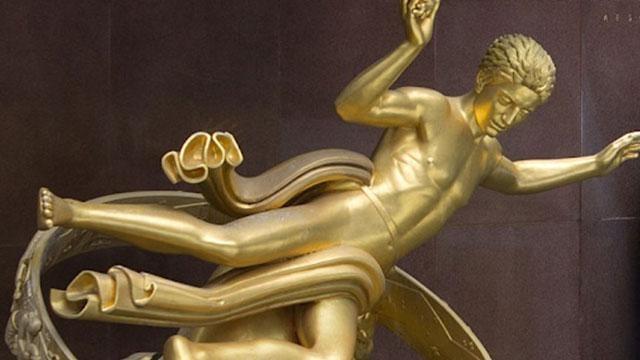 Beethovenfest - Prometheus Variations with star guest Cameron Carpenter
Sunday, July 31, 2pm
He was a rebel and a trickster, a thief with lofty intent, a champion of mankind against the gods: Prometheus. The Greek titan who stole fire from the gods is the basis for a Beethovenfest Bonn concert filled with vivid interpretations of his legend and legacy. From Franz Liszt's dramatic eponymous symphonic poem inspired by the god to Alexander Scriabin's boundary-breaking "Prometheus – the poem of fire" and maverick organist Cameron Carpenter's tale of marital cheating in "The Scandal," the concert shows that the same story can be told in many different ways. Conductor Dirk Kaftan leads the Beethoven Orchestra as they bring to life the story of Prometheus and his impact on civilization.
A new line-up comes to WVIA-HD2 weeknights at 8pm.
Monday: FEMININE FUSION
Feminine Fusion is a weekly 1-hour radio program that highlights the influence of women in classical music. These are the women throughout history and into the present day who create, perform, and inspire. Composer/announcer Diane Jones of WCNY-FM in Syracuse, NY is your host, and every week showcases some of these remarkable women.
Each episode centers around a broad theme, and features composers, conductors, performers, or teachers. The music presented spans the centuries, from Kassia to Pulitzer Prize-winner Du Yun, with host Diane Jones providing background and insight into the music and individuals you'll hear. In addition to hosting Feminine Fusion, Diane Jones is also a composer herself.
Tuesday: FROM THE TOP
From the Top features the astounding performances and captivating personal stories of extraordinary classically-trained young musicians from across the country. Broadcast on more than 220 stations nationwide to an audience of nearly half a million listeners, From the Top is the most popular one-hour weekly syndicated classical program on public radio. Hosted by pianist Peter Dugan, along with a team of regularly appearing co-hosts, From the Top delights listeners of all ages and backgrounds with its good humor and its inspiring young people. Peter Dugan collaborates with the young musicians at the piano and his co-hosts — including violinist Vijay Gupta, violinist Tessa Lark, clarinetist Alex Laing, pianist Orli Shaham and violinist Charles Yang — widen the musical perspective of the program both in performance and conversation. It's great music and great kids. Also heard Sunday at 8pm.
Wednesday: CHAMBER MUSIC SOCIETY OF LINCOLN CENTER
The Chamber Music Society of Lincoln Center radio series, hosted by Elliott Forrest, features live recorded performances by leading chamber music players from around the world. Programs feature enlightening commentary from CMS Co-Artistic Director David Finckel, and the performers.
The home of The Chamber Music Society of Lincoln Center (CMS) is Alice Tully Hall in one of the largest performing arts complexes in the world. Through its performance, education, and recording/broadcast activities, it draws more people to chamber music than any other organization of its kind.
CMS presents an annual series of concerts and educational events for listeners ranging from connoisseurs to chamber music newcomers of all ages. Performing repertoire from over three centuries, and numerous premieres by living composers, CMS offers programs curated to provide listeners a comprehensive perspective on the art of chamber music. The performing artists of CMS, a multi-generational selection of expert chamber musicians, constitute an evolving repertory company capable of presenting chamber music of every instrumentation, style, and historical period. Its annual activities include a full season of concerts and events, national and international tours, nationally televised broadcasts on Live From Lincoln Center, a radio show broadcast internationally, and regular appearances on American Public Media's Performance Today. In 2004, CMS appointed cellist David Finckel and pianist Wu Han artistic directors. They succeed founding director Charles Wadsworth (1969-89), Fred Sherry (1989-93), and David Shifrin (1993-2004). More information is available at www.ChamberMusicSociety.org
Thursday: CLASSICAL GUITAR ALIVE!
Classical Guitar Alive! features great music and fascinating interviews with many of the world's leading guitar performers and composers. Host Tony Morris leads us through an unabashedly enthusiastic and fast-paced romp through the classical repertory of the world's most-played musical instrument.
Classical Guitar Alive! currently airs each week on over 250 radio stations in the US, Canada, and internationally. The program highlights a vast repertoire of music ranging from medieval through present-day solo, chamber, and orchestral music with guitar. In addition to presenting works by American performers and composers, the program also explores guitar-related music of other cultures.

Friday: FIESTA!
Fiesta! is an original production devoted to Latino concert music, and brings artistically significant compositions from Latin America, Spain and Portugal to your listeners. The acclaimed composer, musician, performer, and professor Elbio Barilari is the host and creative force behind this series. He invites listeners to enjoy and learn about the lively and compelling sounds of Latin American classical music.
Fiesta! provides a valuable platform for the sound, culture, and history of classical music in Latin America. Barilari enriches our listeners by introducing them to a genre that does not typically receive much exposure. Fiesta! fosters an appreciation for Latin American classical music and creates a meeting place for listeners of diverse backgrounds.
"Fiesta!" says the Uruguayan-born composer Elbio Barilari, "features the hottest Latin-American music from the 16th to the 21st centuries." Mr. Barilari, a faculty member of the University of Illinois at Chicago, is at the helm for this trip through the hidden pleasures of Latino concert music, including the magical rhythms of Silvestre Revueltas and Heitor Villa-Lobos and the power of symphonic tango. Plus, the series shares little-known treasures from the Latin-American Baroque, and celebrates classical guitar through the music of Agustin Barrios, Antonio Lauro, and Leo Brouwer.