8 Shows to Hear This September on WVIA Radio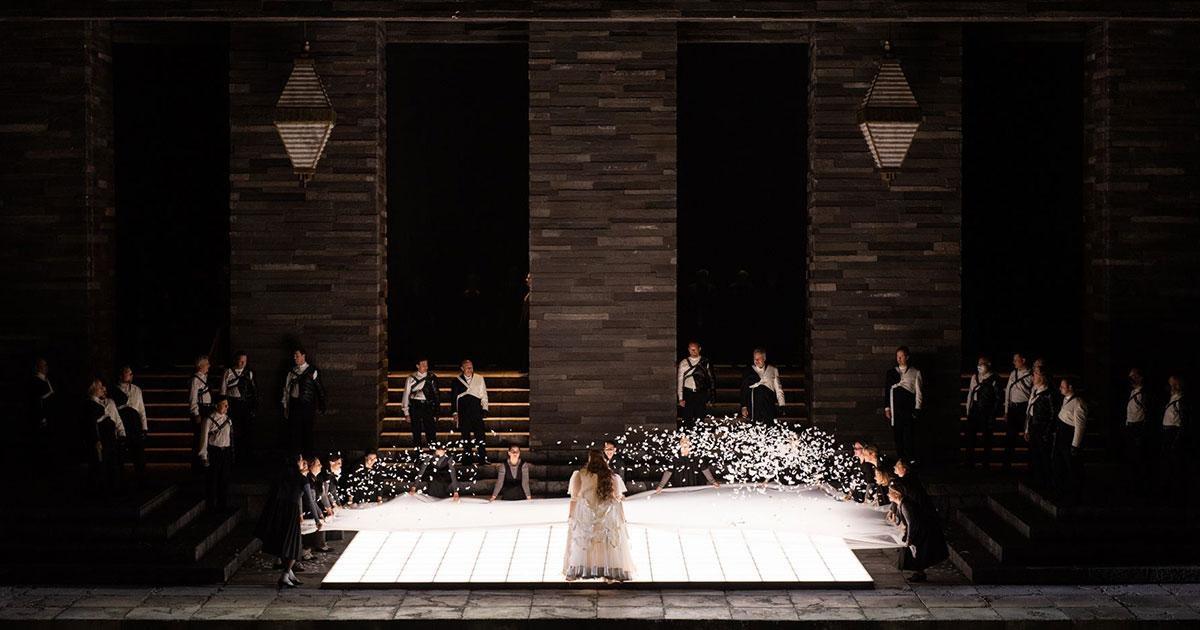 WVIA Radio Highlights
Check out the WVIA Radio Highlights for September 2022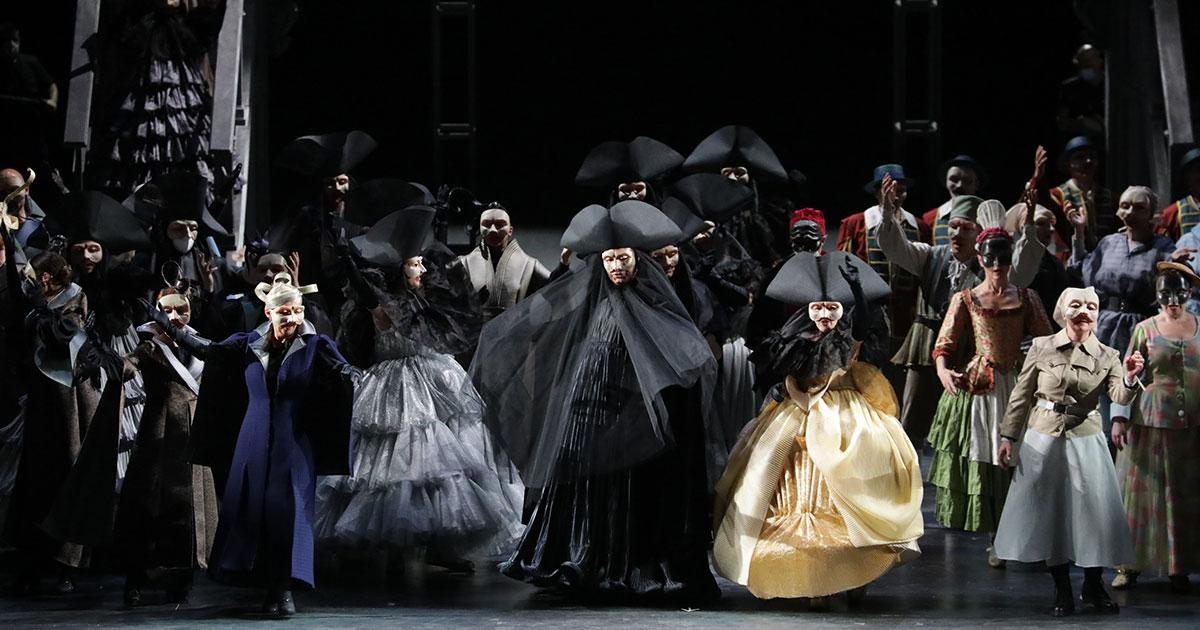 La Gioconda
Saturday, September 3, 1pm
Next, we arrive in Italy for two performances to round out the first half of the Opera Series. The illustrious La Scala presents Ponchielli's grand La Gioconda (September 3), set in a dark and mysterious Venice. Saioa Hernández performs as Gioconda, with Daniela Barcellona as Laura Adorno, Stefano La Colla as Enzo Grimaldo, Anna Maria Chiuri as La Cieca, and more. Frédéric Chaslin conducts this exquisite performance.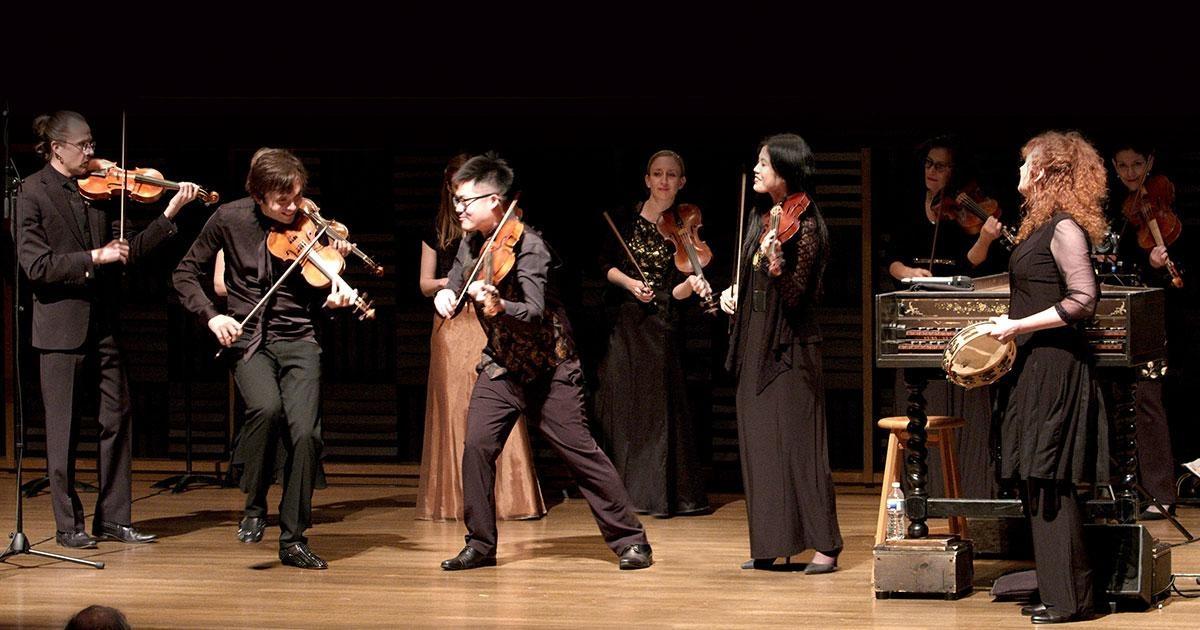 Apollo's Fire presents Vivaldi's Four Seasons Rediscovered
Sunday, September 4, 2pm
GRAMMY® Award-winning early music ensemble Apollo's Fire and Jeannette Sorrell team up with Spanish violin virtuoso Francisco Fullana and his 1735 Guarneri violin for this joyous romp through the baroque countryside. Through many tour performances in the past decade, Sorrell and Apollo's Fire are known for bringing Vivaldi's masterpiece to life as the revolutionary acts of musical storytelling the composer intended. From a lonely shepherd-boy on a hillside to a delightfully drunken harvest party… from a thrilling fox-hunt to the icy freeze of winter… the musician-storytellers revel in the joys and sorrows of a time when people lived very close to nature. The concert comes to a climactic finish with Sorrell's arrangement of Vivaldi's La Folia ("Madness").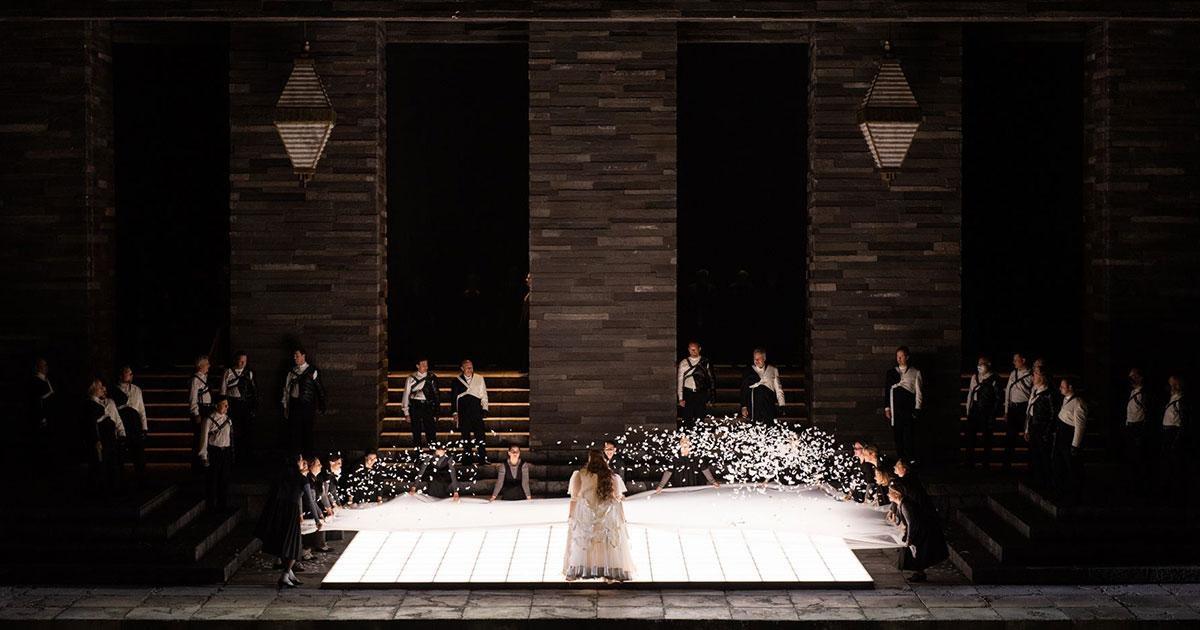 I Puritani
Saturday, September 10, 1pm
For the first part of the Opera Series, Teatro dell'Opera Rome's production of Bellini's I Puritani (September 10) with a stellar cast including Jessica Pratt as Lady Elvira Valton, John Osborn as Lord Arturo Talbot, and more. You won't want to miss these incredible performances!
WVIA Special: Brahms - A German Requiem
Sunday, September 11, 2pm
In observance of the anniversary of 9/11, WVIA's Larry Vojtko hosts a program the centerpiece of which is Johannes Brahms' sublime commentary on death and the afterlife, A German Requiem. Simon Rattle leads the Berlin Philharmonic and the Berlin Radio Choir, along with soloists Dorothea Roschmann and Thomas Quasthoff. The program also includes the Tragic Overture and Nänie, a work for chorus and orchestra. The title comes from the Latin for 'a funeral song'. Brahms chose a poem by Schiller for this poignant vocal lament.
Les pêcheurs de perles
Saturday, September 17, 1pm
The first set of NCPA productions begins with Bizet's impeccable Les pêcheurs de perles (The Pearl Fishers), the 'other' opera by the composer of Carmen. Here is a story of a beautiful Hindu temple priestess pursued by rival pearl divers competing for her love. Olga Peretyatko stars as the object of that love, Leila. The two friends pursuing the priestess are portrayed by Francesco Demuro as Nadir and Alfredo Daza as Zurga who get to sing one of opera's most celebrated duets, "Au fond du temple saint."
Deutsche Welle Festival. Beethovenfest Bonn 2021: "A lot of Beethoven"
Sunday, September 18, 2pm
Have you ever wished for a time machine so you could travel back in time? Maybe catch the premiere of a Beethoven Symphony? Then this concert from the 2021 Beethovenfest is for you! It features two leading period orchestras, the B'Rock Orchestra and Les Talens Lyriques, that seek to achieve a musical sound as it would have been in centuries past. Using historic instruments and performing techniques, they present Beethoven's multifaceted Symphony No. 2, his grand Symphony No. 7 and his witty Symphony No. 8. It's a true sonic blast from the past.
Rusalka
Saturday, September 24, 1pm
Dvořák's fantastical Rusalka tells the story of the water sprite Rusalka, who yearns to become human in order to experience human love. Zhou Xiaolin is the enchanted being who is given the enchanting "Song of the Moon" to mesmerize all who hear it. Ladislav Elgr as the Prince who is entranced by the water nymph. Guo Yanyu is the formidable witch Jezibaba, and Ke Luwa is Rusalka's rival for the affection of the Prince.
Deutsche Welle Festival. Beethovenfest Bonn: Big Orchestra for Mahler's "Resurrection" Symphony
Sunday, September 25, 2pm
Gustav Mahler's Symphony No. 2 is a force to reckon with. Known as the "Resurrection" symphony, it features both tender moments and apocalyptic ones, dancelike melodies but also passages of near chaos, and an energy that inspires one to forge onward. In other words, it was the perfect piece to conclude the 2021 Beethovenfest. The festival even borrowed its motto "Rise again, yes, rise again" from the final movement's chorus. In the last episode of this season's Deutsche Welle Festival Concerts, the young charismatic French conductor Maxime Pascale leads the renowned Mahler Chamber Orchestra and the Prague Philharmonic Choir in a stirring performance of this masterpiece that will set your spirits soaring.