9 Shows to Hear this March on WVIA Radio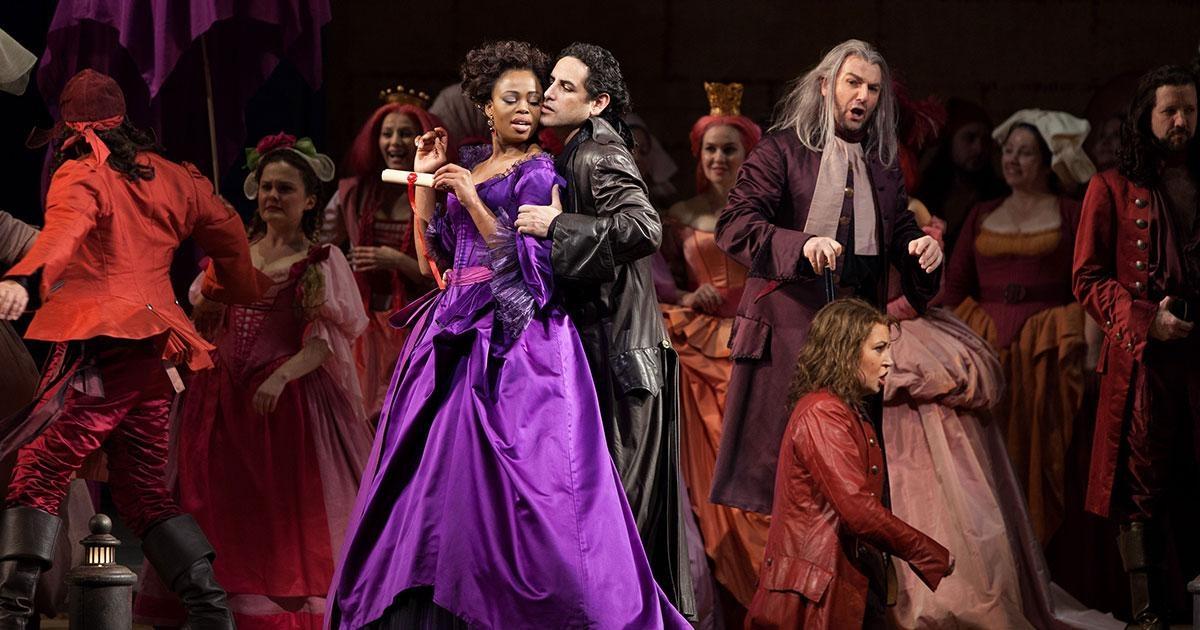 WVIA Radio Highlights
Check out the WVIA Radio Highlights for March 2021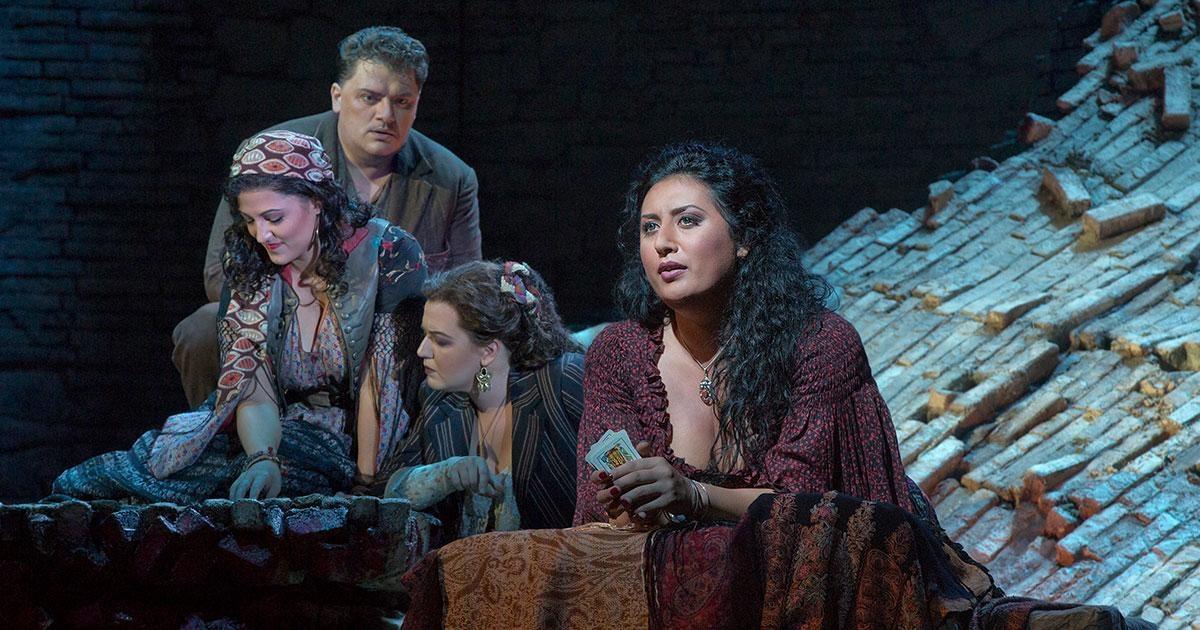 Carmen
Saturday, March 6th, 1pm
From November 1, 2014 a fiery performance of one of the most popular operas of all time. Georgian mezzo-soprano Anita Rachvelishvili gives a dynamic performance as Bizet's iconic gypsy, the woman who lives by her own rules. Aleksandrs Antonenko is Don José, the soldier who falls under her spell, and Ildar Abdrazakov plays Escamillo, the swaggering bullfighter who takes Carmen away from Don José—an action that seals Carmen's tragic fate. Anita Hartig is Micaëla, and Pablo Heras-Casado conducts.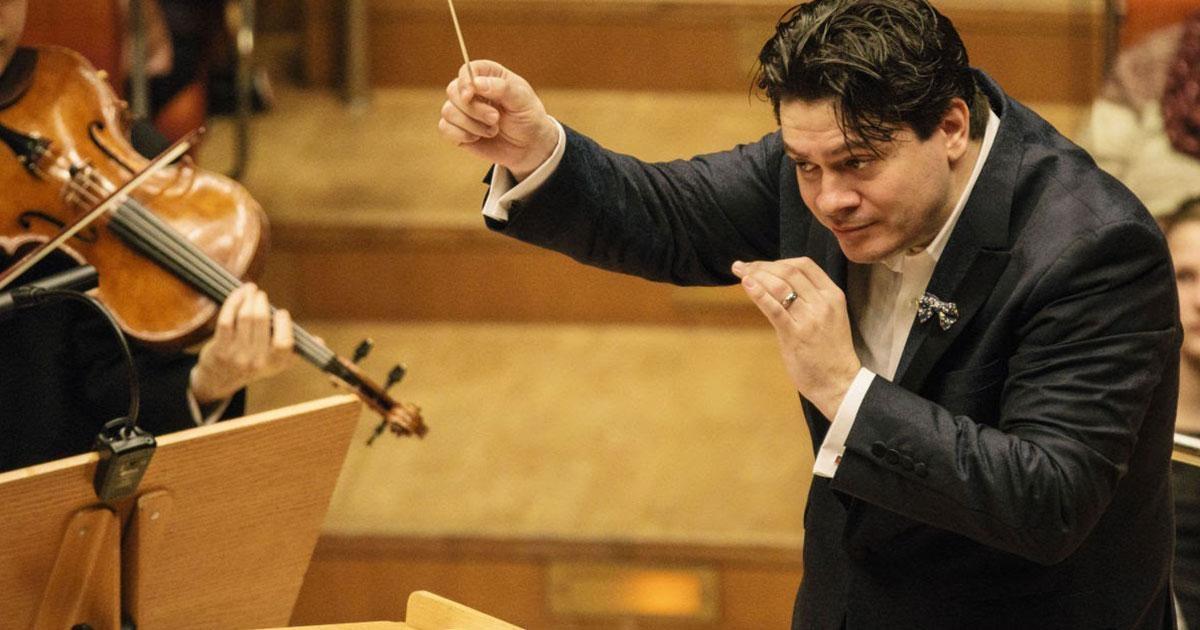 Deutsche Welle Festival Concert: Cristian Macelaru and Igor Levit
Sunday, March 7th, 2pm
In mid-June of 2020, the West German Radio Symphony Orchestra offered two concerts in one. The idea was to space out visitors in the Cologne Philharmonie, admit fewer of them, and spread the musical riches more equitably by having two one-hour performances on a single evening for different audiences. In this radio production though, we don't have to ration the music but can share everything on the playbill. Cristian Macelaru conducts the Three Botticelli Pictures by Respghi, Wagner's Siegfried Idyll, and Schubert's 5th Symphony. Pianist Igor Levit is featured in Mozart's Piano Concerto No. 12.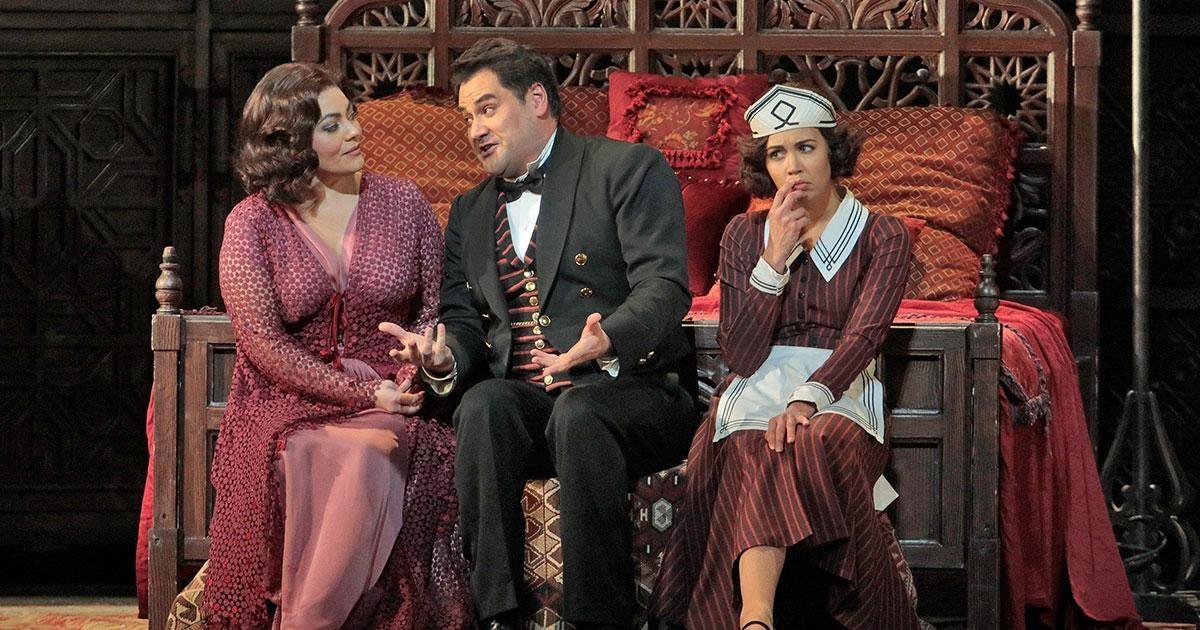 The Marriage of Figaro
Saturday, March 13th, 1pm
Ildar Abdrazakov leads the cast as the resourceful Figaro set on outwitting his master, the philandering Count Almaviva, played by Mariusz Kwiecien. Nadine Sierra sings Susanna, the object of the Count's affection and Figaro's bride-to-be, Ailyn Pérez is the Countess, and Isabel Leonard gives a standout performance as the pageboy Cherubino. Early music expert Harry Bicket is on the podium in this performance from January 10, 2018 which captures all the humor, drama, and humanity of Mozart's score.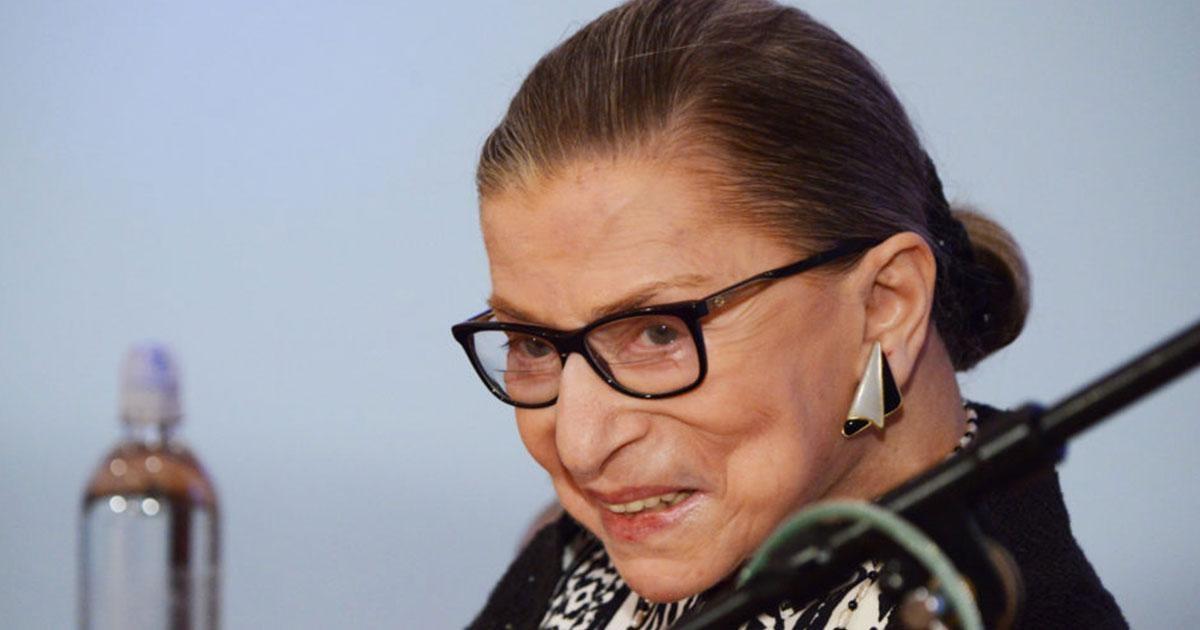 A More Perfect Union: A Musical Tribute to Ruth Bader Ginsburg
Sunday, March 14th, 2pm
Supreme Court Justice Ruth Bader Ginsburg was born March 15, 1933. To celebrate both her birthday and Women's History Month WVIA offers this new special from WFMT, Chicago.
Ruth Bader Ginsburg spent a lifetime championing her two passions: equal rights and classical music, often referencing the similarities between the courtroom and the concert hall. This 2-hour program features memories of RBG from family and friends, including her son Jim Ginsburg, Renée Fleming, Denyce Graves, Lawrence Brownlee, Francesca Zambello, and Nina Totenburg, honor Ginsburg's legacy and devotion to music.
Ginsburg was a frequent opera-goer, classical music aficionado, and champion of equal rights that extended into the fine arts sector. On several occasions, Ginsburg hosted talks about the correlation between opera and the law. These programs were made up of selected scenes from a wide range of operas that deal with the subjects of law and justice. Some examples include Bizet's Carmen and Gilbert & Sullivan's Pirates of Penzance, which RBG herself presents in a past WFMT Impromptu. Other musical selections are hand-picked by family and friends: arias from Don Giovanni, Fidelio, selections from Chicago's Cedille Records released Notorious RBG in Song, and much more.
From trailblazing jurist, cultural and feminist icon, and passionate classical music admirer, hear recounts and memories of the Notorious RBG and her reverence in the legal and opera worlds as told by family and friends in "A More Perfect Union: A Musical Tribute to Ruth Bader Ginsburg."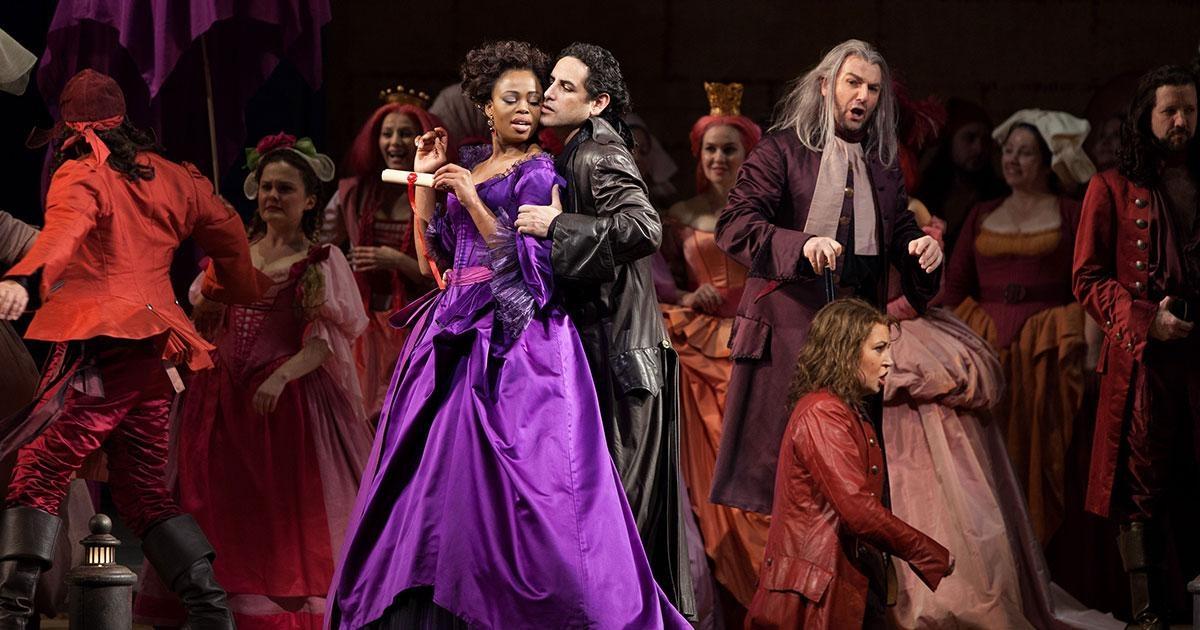 Le Comte Ory
Saturday, March 20th, 1pm
Rossini's rarely heard comedy received a brilliant performance on February 2, 2013 with a trio of today's finest bel canto stars in the leading roles: Juan Diego Flórez is Count Ory, a handsome rogue who finds women—all women—irresistible. Pretty Yende sings the virtuous Countess Adèle, and Karine Deshayes is Isolier, the count's page, who is also in love with the countess. Jokes, misunderstandings, and gender-bending disguises—including knights dressed as nuns— abound in this hilarious tale of deception and seduction. Maurizio Benini conducts.
American Women Composers
Sunday, March 21st, 2pm
From KCME in Colorado Springs comes this special for Women's History Month. Women in the arts have had a difficult time over the centuries. Though things began to change as we approached the new millenium, women composers are still underrepresented on the concert stages of the world. On this program enjoy a selection of amazing works by American women composers including Amy Beach, Jennifer Higdon, Florence Price, and Libby Larsen.Michael Campion hosts.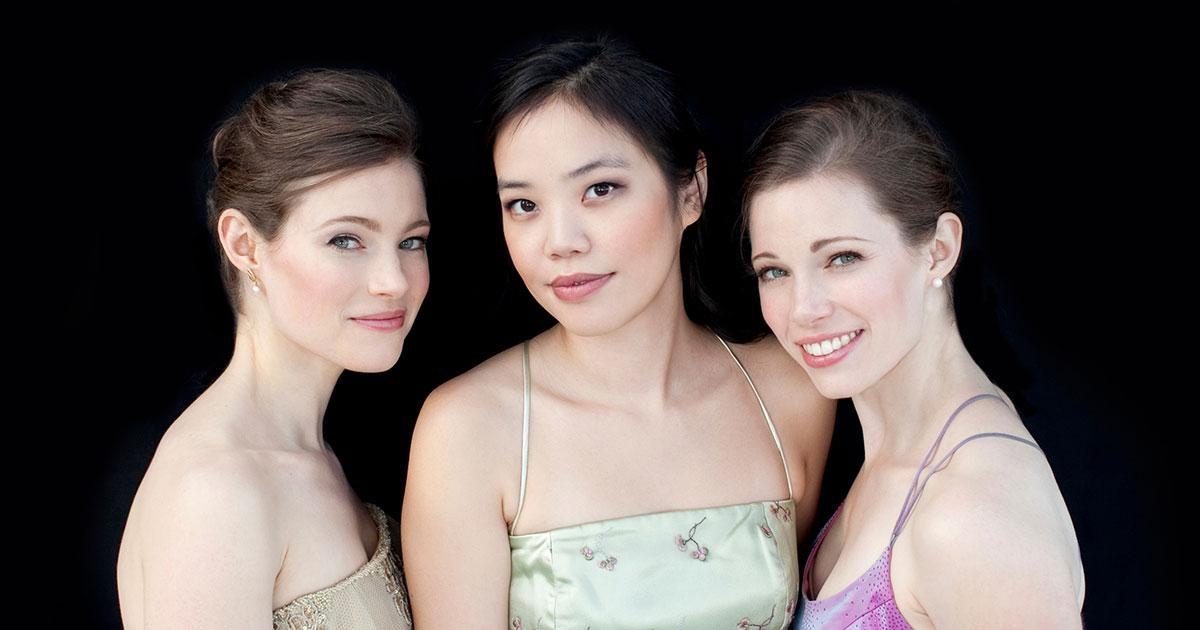 The Claremont Trio Play Works by Women
Sunday, March 21st, 3pm
From All Classical Public Media in Portland, Oregon comes a program of music by Gabriela Frank, Fanny Mendelssohn, and a world premiere by Kati Agocs. The members of the Claremont Trio are Emily Bruskin, violin; Julia Bruskin, cellos; and Andrea Lam, piano. Together the trio has been lauded as "one of America's finest young chamber groups" by Strad Magazine. The ensemble won the first Kalichstein-Laredo-Robinson International Trio Award and the only piano trio ever to win the Young Concert Artists International Auditions. The trio is often praised for their "aesthetic maturity, interpretive depth, and exuberance" (Palm Beach Daily News).This program presents performances from three different concerts from the 2018 Chamber Music Northwest Summerfest concerts.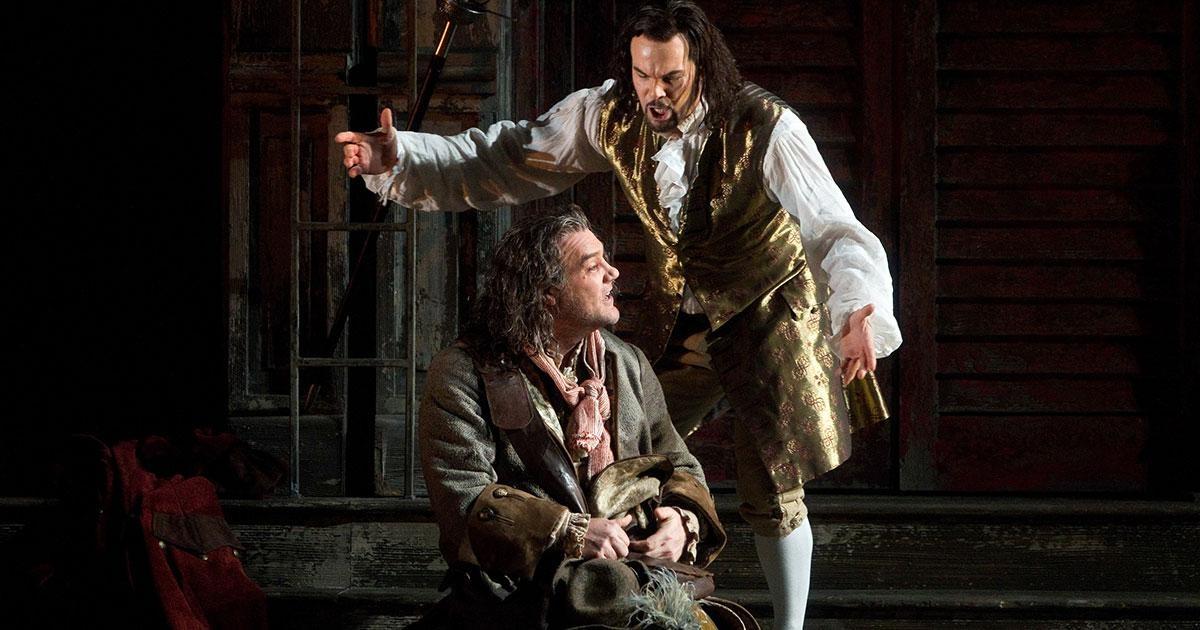 Don Giovanni
Saturday, March 27th, 1pm
Gerald Finley is the amoral but charismatic Don Giovanni, a man who is fascinated by every woman and whose seductions are legendary. He's also a murderer and a rapist, and this time he has finally gone too far. The ebullient Bryn Terfel is Giovanni's sidekick and servant, Leporello, who keeps the Don's book of conquests up to date and aids him in his shenanigans. Marina Rebeka and Ellie Dehn also star as Donna Anna and Donna Elvira, women Giovanni has crossed and who now want vengeance. Matthew Polenzani is the understanding Don Ottavio, and Isabel Leonard is Zerlina, the peasant girl who keeps slipping out of the Don's grasp at the last minute. It's up to James Morris as the Commendatore to bring Don Giovanni to justice from beyond the grave. Andrew Davis conducts. This performance was recorded on March 10, 2012.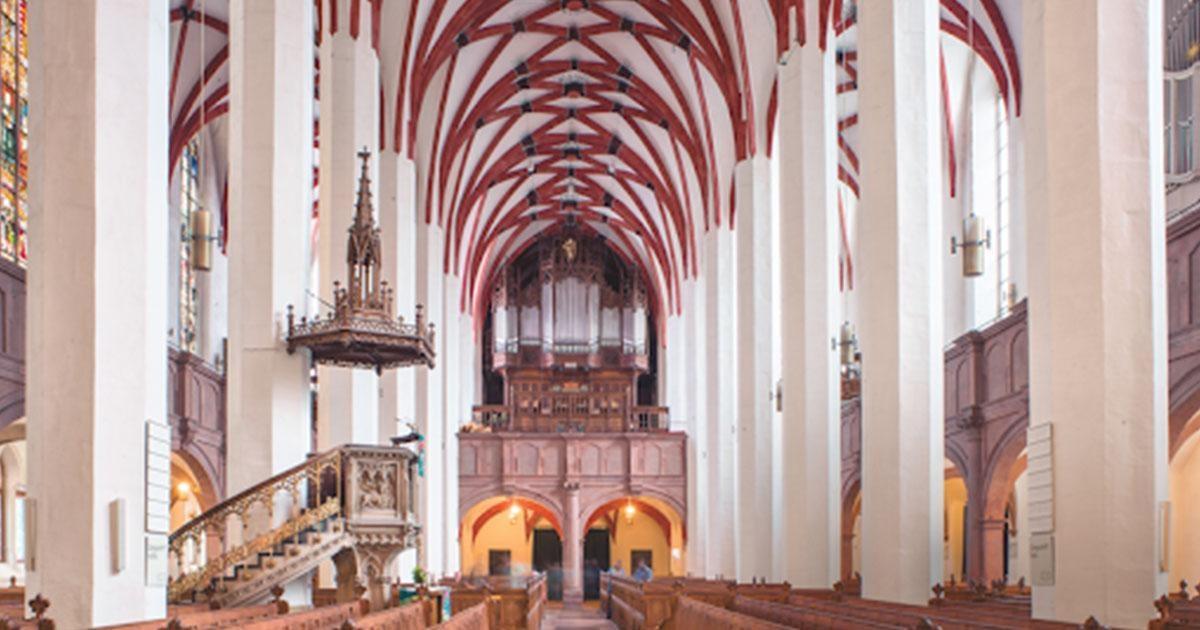 Deutsche Welle Festival Concert: St. John's Passion from Leipzig
Sunday, March 28th, 2pm
Johann Sebastian Bach's "St. John Passion" for only three musicians? Coming from the city where Bach lived and worked, Leipzig, Germany, the audacious experiment in compliance with social distancing gave musical sustenance to hundreds of thousands of people. Bach's St. John Passion is a must-perform in the Easter season. In 2020, it was scheduled for June, at the Bachfest in Leipzig. Then came the pandemic, and not just the performance but also the whole festival was called off. So they decided to stage it not in June but on Good Friday and to stream it to the world. Not, however in the usual setting with strings, chorus, flutes, oboes, lute and four vocal soloists. But instead for just three musicians. How that works, you'll hear in this Deutsche Welle Festival Concert.