9 Shows to Hear this May on WVIA Radio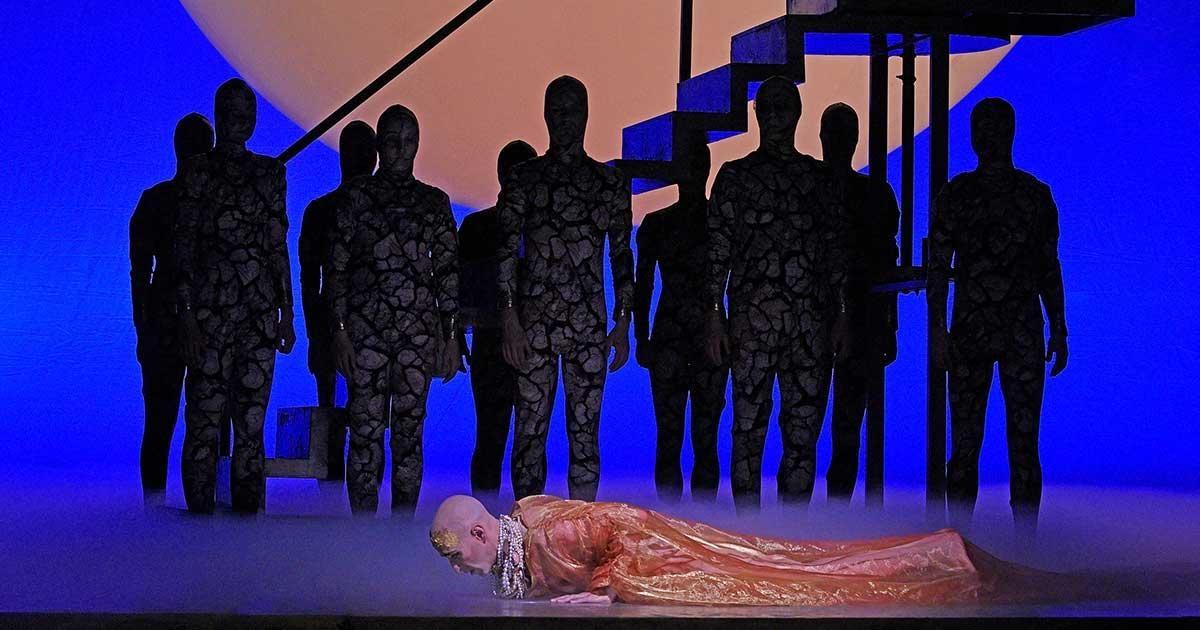 WVIA Radio Highlights
Check out the WVIA Radio Highlights for May 2022
Pittsburgh Symphony
Sunday, May 1st, 2pm
It's off to France in this program: Debussy's tribute to the season of spring, Printemps; Maurice Ravel tips his hat to Schubert in his Noble and Sentimental Waltzes; principal flute, Lorna McGhee is featured in the Flute Concerto of Jacques Ibert, and music of Stravinsky that was first heard in Paris in 1910, The Firebird. Juanjo Mena conducts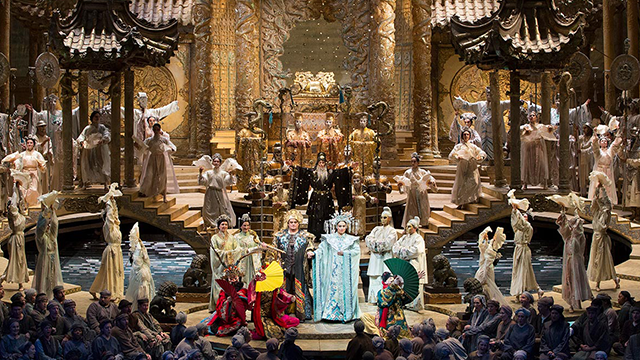 Turandot
Saturday, May 7th, 1pm
Since its premiere at La Scala in 1926 Giacomo Puccini's final opera has captured the hearts of opera lovers. It is an epic fairy tale set in a China of legend, loosely based on a play by 18th-century Italian dramatist Carlo Gozzi. Featuring a most unusual score with an astounding and innovative use of chorus and orchestra, it is still recognizably Puccini, bursting with instantly appealing melody. The unenviable task of completing the opera's final scene upon Puccini's sudden death was left to the composer Franco Alfano. Conductor Arturo Toscanini oversaw Alfano's contribution and led the world premiere.
For this production Marco Armiliato is on the podium to conduct Puccini's stirring score. Thrilling soprano Liudmyla Monastyrska sings the title role of the legendary cold-hearted princess. Tenor Yonghoon Lee portrays the bold prince determined to win Turandot's love, alongside soprano Ermonela Jaho as the devoted servant Liù and bass Ferruccio Furlanetto as the blind king Timur.

Pittsburgh Symphony
Sunday, May 8th, 2pm
The Music Director of the Royal Philharmonic Orchestra, Vasily Petrenko, stopped in Heinz Hall in Pittsburgh to conduct the orchestra Sir Edward Elgar's "Cockaigne" Overture–In London Town, and Suites from Ravel's luminous ballet Daphnis et Chloé, Plus, Ray Chen is the soloist in the Violin Concerto of Jean Sibelius
Die Meistersinger von Nürnberg
Saturday, May 14th, Noon
Richard Wagner's only comedy is a monumental yet intimate love story that is also a journey through the artistic process. The story revolves around the creation of a song—written by a brash, self-taught poet—and follows the very typical operatic formula of young love winning out over meddlesome old men. But more than a mere romance, the opera is an uplifting and inspiring treatise on the importance of art in a community and the world at large.
This is the first time in seven years that Wagner's sublime comedy takes the Met stage. Antonio Pappano conducts an unbeatable cast led by renowned baritone Michael Volle as the wise cobbler Hans Sachs and sensational soprano Lise Davidsen—returning triumphantly following her rapturously hailed 2019 company debut—as Eva. Tenor Klaus Florian Vogt and baritone Johannes Martin Kränzle join them as Walther von Stolzing and Beckmesser.

Pittsburgh Symphony
Sunday, May 15th, 2pm
Finnish conductor, Osma Vänskä, is on the podium this week for a program that includes a flute concerto by a Finnish composer, Kaija Saariaho, one of the most-respected creative artists of our time. Her piece, Wing of the Dream, will feature Lorna McGhee, principal flute of the orchestra. Two well-loved works surround the concerto: The Egmont Overture of Beethoven and Mendelssohn's Symphony No. 3, "The Scottish".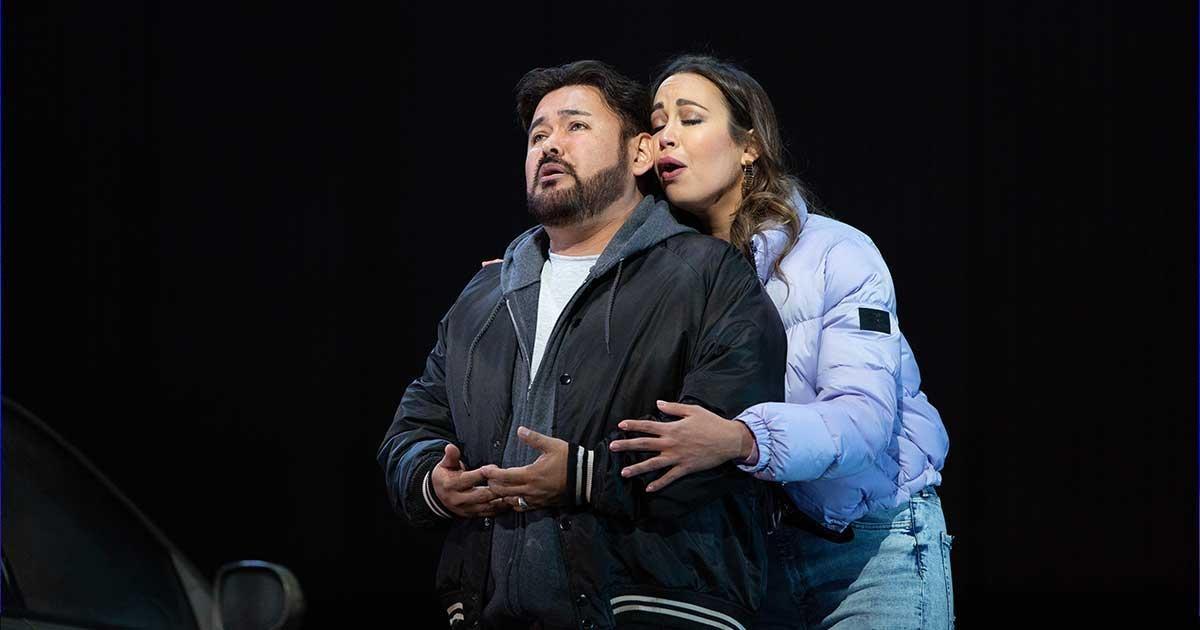 Lucia di Lammermoor
Saturday, May 21st, 1pm
Gaetano Donizetti's bel canto gem was premiered at the Teatro San Carlo, Naples in 1835. Since then audiences have been drawn to the captivating, yet fragile title character. Donizetti's handling of this fragile woman's state of mind remains seductively beautiful, thoroughly compelling, and deeply disturbing.
The character of Lucia has become an icon in opera and beyond, an archetype of the constrained woman asserting herself in society. She reappears as a touchstone for such diverse later characters as Flaubert's adulterous Madame Bovary and the repressed Englishmen in the novels of E. M. Forster. The insanity that overtakes and destroys Lucia, depicted in opera's most celebrated mad scene, has especially captured the public imagination.
In recent seasons, soprano Nadine Sierra has brought down the house at the Met with virtuosic vocalism and captivating stage presence as Gilda in Rigoletto, Susanna in Le Nozze di Figaro, and Ilia in Idomeneo. Now, she takes on one of the repertory's most formidable and storied roles, the haunted heroine of Lucia di Lammermoor, in an electrifying new staging by in-demand Australian theater and film director Simon Stone, conducted by Riccardo Frizza. Show-stopping tenor Javier Camarena adds to the bel canto fireworks as Lucia's beloved, Edgardo, with baritone Artur Ruciński as her overbearing brother, Enrico, and bass Matthew Rose as her tutor, Raimondo.
Deutsche Welle Festival Concert
Sunday, May 22nd, 2pm
Würzburg Mozart Festival celebrates 100 years with special instrument appearances. This 100th anniversary celebration of the Würzburg Mozart Festival features two very special guests: A violin and a viola owned by no less than Wolfgang Amadus Mozart himself and played by Renaud Capuçon and Geard Caussé. They'll be heard in a wonderful program of the famous composer's works, including his symphony for the god of all gods in Roman mythology – the grand "Jupiter" Symphony. The Camerata Salzburg, led by conductor and composer Jörg Widmann, perform a splendid concert in a splendid location – Würzburg's majestic Baroque Residence palace.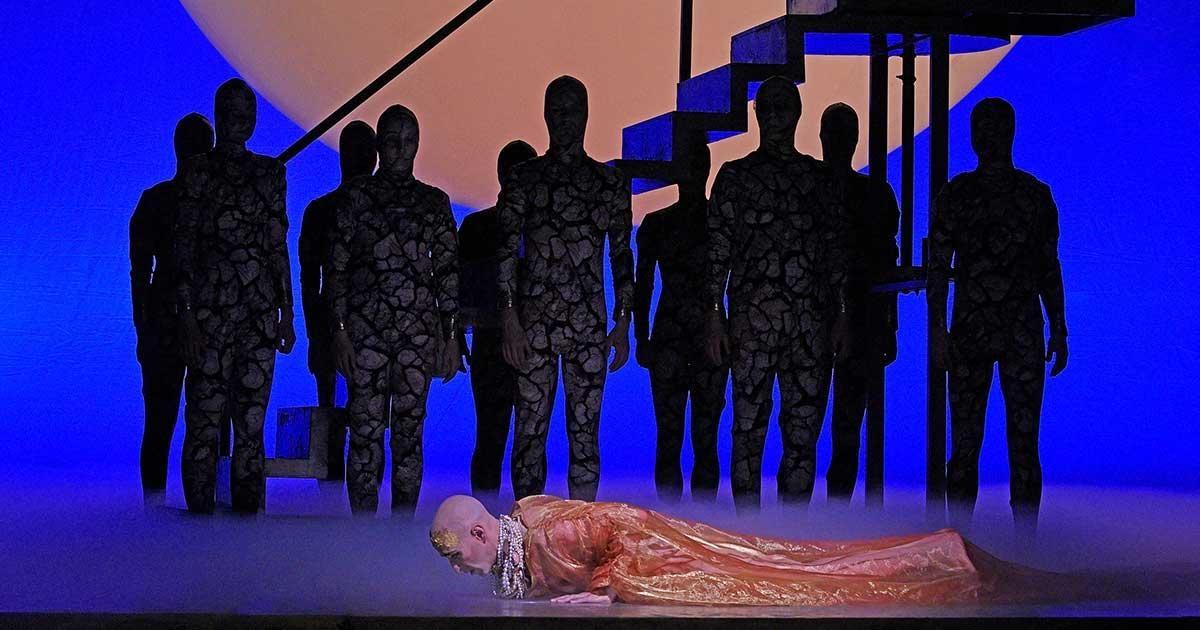 Akhnaten
Saturday, May 28th, 1pm
Akhnaten is one of Philip Glass's three large-scale operas based on a "big idea," in this case monotheism, following Einstein on the Beach, which dealt with new notions of time and space, and Satyagraha, which explored the spiritual and political revelation of non-violence. Satyagraha and Akhnaten, especially, deal largely with the unseen forces affecting the inner (psychological), interpersonal (political), and universal (mystical) aspects of existence, subjects that are uniquely portrayed by the composer's entrancing musical lines.
This mesmerizing modern masterpiece was a smash-hit in its 2019 company-premiere. Countertenor Anthony Roth Costanzo reprises his celebrated turn as the revolutionary pharaoh Akhnaten, with mezzo-soprano Rihab Chaieb as his wife and queen, Nefertiti. Rounding out the cast are Disella Lárusdóttir as Akhnaten's mother Queen Tye,Aaron Blake as the High Priest of Amon, and Will Liverman as General Horemhab. At the helm is conductor Karen Kamensek, a noted master of Glass's music.

Memorial in Song with John Brancy and Peter Dugan
Sunday, May 29th, 2pm
A program inspired by World War I that explores the timeless themes of longing, loss, love, and the search for peace in the wake of war. WWI-era musical selections range from popular song by Ivor Novello and Irving Berlin to contemporaneous art song by George Butterworth and Charles Ives. The program is co-hosted and performed by GRAMMY Award winning baritone John Brancy and Peter Dugan, pianist and host of NPR's From the Top, with testimonials from cultural historians and war veterans.
Playlist for Memorial in Song with John Brancy and Peter Dugan (both versions)
• "When the Boys Come Home" by Oley Speaks (1874-1948)
• "Youth and Love" from Songs of Travel by Ralph Vaughan Williams* (1872-1958)
• "The Lads in Their Hundreds" from A Shropshire Lad by George Butterworth* (1885-1916)
• "Keep the Homefires Burning" by Igor Novello* arr. Dugan/Brancy
• "My Buddy" by Walter Donaldson (1893-1947) arr. Dugan/Brancy
• "God Be with Our Boys Tonight" by Wilfred Sanderson (1878-1935)
• Toccata from Le Tombeau de Couperin by Maurice Ravel* (1875-1937)
• "Noel des enfants qui n'ont plus de maisons" by Claude Debussy (1862-1918)
• "Tom Sails Away" by Charles Ives (1874-1954)
• "In Flanders Fields" by Leonardo Dugan (b. 1980)
• "Spring Waters" by Sergei Rachmaninov (1873-1943)
• "Goodbye France" by Irving Berlin* (1888-1989)
• "I Have Trod the Upward and the Downward Slope" from Songs of Travel by VaughanWilliams
• Danny Boy Traditional, arr. Dugan/Brancy
*indicates a composer who served in WWI