9 Shows to Hear This Month on WVIA Radio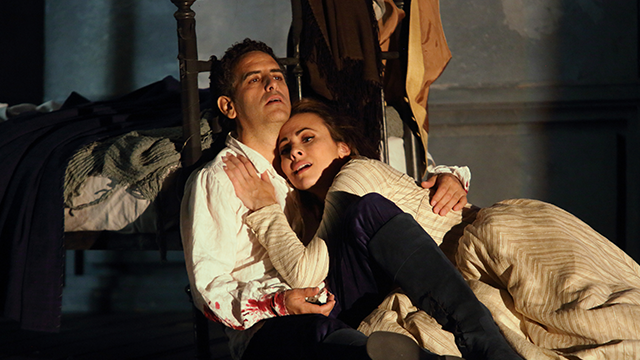 WVIA Radio Highlights
Check out the WVIA Radio Highlights for October 2020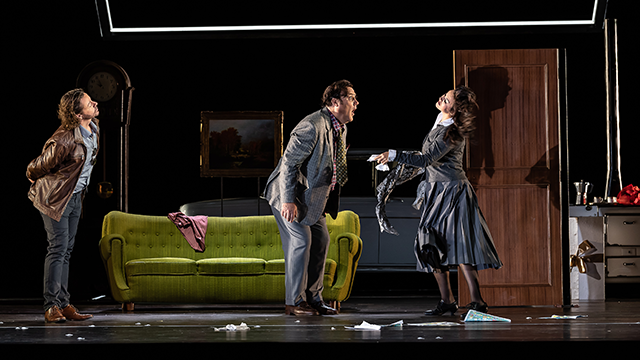 Death in Venice
Saturday, October 3, 1pm
The unique resonance of Venice in 1913 is the setting for Benjamin Britten's intense and atmospheric opera about a burnt-out, middle-aged writer obsessed with youth while haunted by death. David McVicar's major new production is part of The Royal Opera's ongoing Britten cycle, and features a strong contingent of British artists, headed by Mark Padmore as the troubled Aschenbach, with Gerald Finley in the multiple roles that persistently foreshadow mortality. This is a real ensemble piece, with many individualized roles and dance integral to the story, not least in the form of the young man who is the focus of Aschenbach's disturbing desire. Richard Farnes conducts Britten's final opera, which returns to The Royal Opera for the first time since 1992.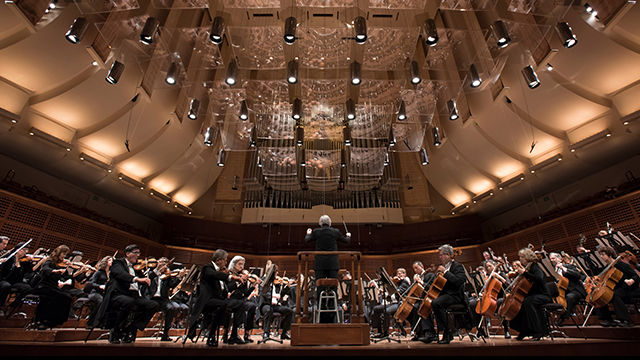 San Francisco Symphony
Sunday, October 4th, 2pm
Music Director Michael Tilson Thomas conducts the Symphony No. 9 of Gustav Mahler, one of this composer's most personal musical statements in which he comes to terms with the fragility of life. Indeed the composer died not long after its completion and the work was premiered posthumously in 1912 more than a year after his death. The conclusion has often been described as Mahler's farewell to the world.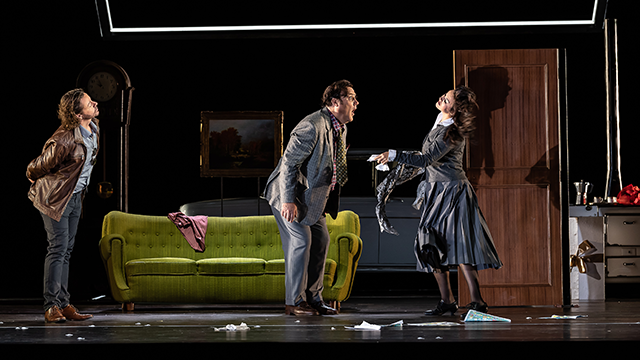 Don Pasquale
Saturday, October 10th, 1pm
Royal Opera favourite Bryn Terfel heads the cast for this new production of Donizetti's comedy of domestic drama across two generations. The witty story of a middle-aged man whose supposed young wife runs rings around him – with her own ulterior romantic purpose in mind – has long delighted and surprised audiences, not least as presented with the sparkle of its music and the virtuoso skill of its performers. Damiano Michieletto's exhilarating production shows how contemporary the characters still are and how immediate and touching the story remains.
San Francisco Symphony
Sunday, October 11th, 2pm
Isabel Leonard is the featured guest with the orchestra in this concert. However, the renowned soprano will not be singing, but rather will be the narrator in a performance of Music Director Michael Tilson Thomas' "From the Diary of Anne Frank", a set of symphonic variations which incorporates the writings of the young woman who documented the lives of her family as they hid from the Nazi's during World War II. Also Beethoven celebrates the heroism of the human spirit in his Symphony No. 3, "Eroica".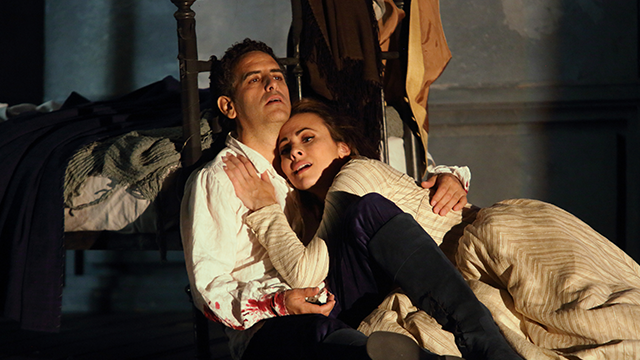 Werther
Saturday, October 17th, 1pm
Jules Massenet began thinking about making an opera from Goethe's Die Leiden des jungen Werthers (1774; The Sorrows of Young Werther) as early as 1880, before he started work on Manon – though in his memoirs he claimed inspiration came in 1886 during a visit to Bayreuth to see Wagner's Parsifal. He began the score in 1885 and finished it in 1887, but Werther's premiere did not come until 1892, when the Vienna Hofoper requested another Massenet work after the success of the local premiere of Manon. It has been a permanent part of the international repertory since 1903.
San Francisco Symphony
Sunday, October 18th, 2pm
2020 marks the 250th anniversary of the birth of Ludwig van Beethoven. On today's program the orchestra performs his final expression in symphonic form, a work that is truly monumental, the Symphony No. 9. Michael Tilson Thomas leads the orchestra and chorus and welcomes soloists Susanna Phillips, soprano, Kellye O'Connor, mezzo-soprano, Nicholas Phan, tenor, and Davóne Tines, baritone.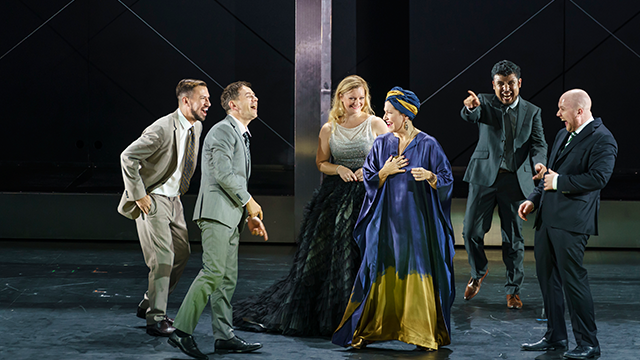 Agrippina
Saturday, October 24th, 1pm
Handel's early masterpiece, Agrippina, is a gripping drama of high politics and low deceit set to some of the composer's most ravishing music.
On hearing that her husband, the Emperor Claudius, has died in a storm at sea, Agrippina plots to secure the throne for Nero, her son by a previous marriage.
Agrippina is the first in a long line of fascinating female characters that Handel portrays with acute psychological depth, portraying both her magnetic charm and steely ambition. In this production by Barrie Kosky from the Royal Opera House, Covent Garden, Joyce DiDonato heads a cast of leading Handelian singers accompanied by the Orchestra of the Age of Enlightenment under Maxim Emelyanychev.
San Francisco Symphony
Sunday, October 25th, 2pm
Guest conductor Jaap van Zweden leads the orchestra in Anton Bruckner's Symphony No. 5, or what he sometimes called his "Fantastic Symphony." Also, the orchestra's principal clarinet Carey Bell is the soloist in a performance of Mozart's Clarinet Concerto.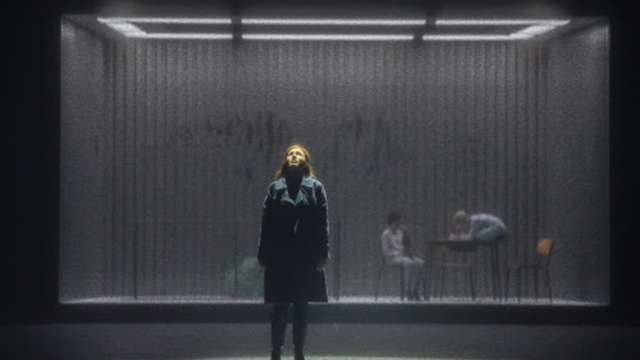 Norma
Saturday, October 31st, 1pm
The 2020 WFMT Radio Network Opera Series continues with Hamburg State Opera! This performance of Bellini's Norma features soprano Marina Rebeka in the title role, alongside tenor Marcelo Puente as Pollion, Diana Haller (Adalgisa), Liang Li (Oroveso), Gabriele Rossmanith (Clotilde), and Dongwon Kang as Flavio.
From the Hamburg State Opera, on their production of Norma:
In the darkness of a forest, a priestess entreats the goddess of the moon for peace. There is war everywhere: between men and women, father and daughter, a struggle for land and people, fuelled by love, sex and faith – at the risk of personal happiness. Everyone seems willing to die and sacrifice: themselves, the enemy, their own children. Norma secretly loved the enemy, hiding their children and threatening her rival. Now she herself is betrayed. She treads a path of suffering through rage and desperation, ultimately leading her to a pyre she sets on fire herself. It is a sacrifice of a mother who was willing to kill her children; of a leader who instigated a war; of an unhappy woman who gives herself over to the flames: Norma must die. Does love triumph in the end?