9 Shows to Hear This September on WVIA Radio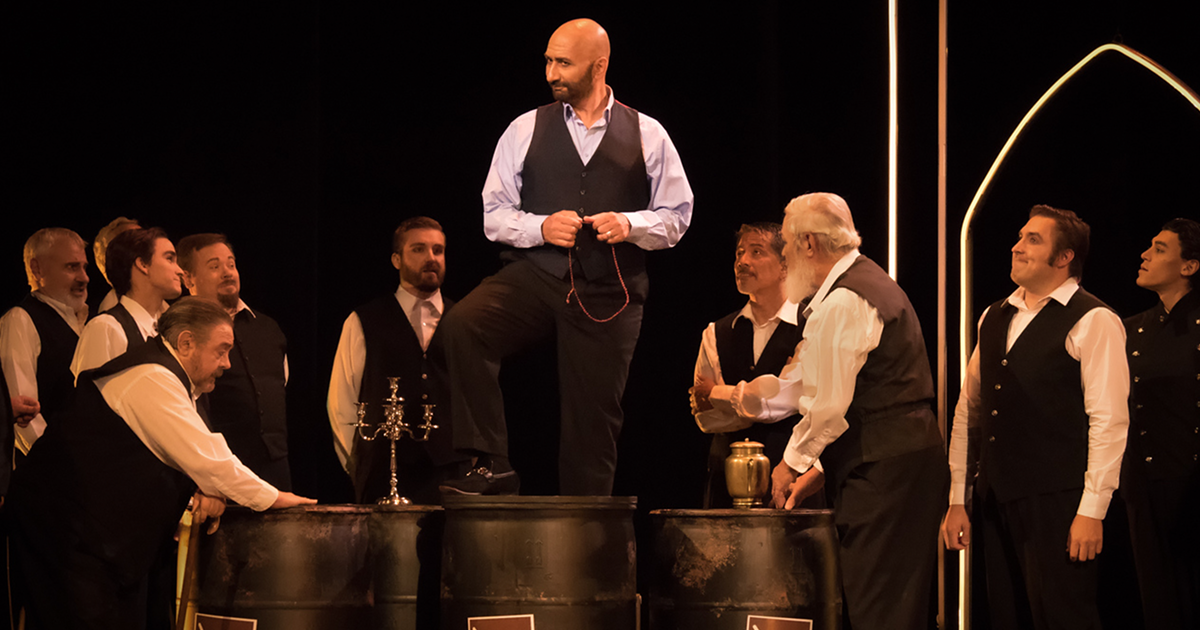 WVIA Radio Highlights
Check out the WVIA Radio Highlights for September 2021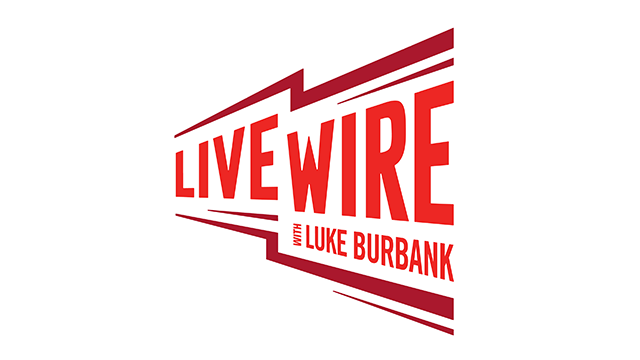 Live Wire
Saturdays at 11am
Live Wire artfully blends unpredictable conversation, live music, and original comedy from all types of cultural talent and creative minds, from emerging artists to established acts. Hosted by Luke Burbank (Wait Wait... Don't Tell Me, CBS Sunday Morning). Live Wire champions the curious-minded by producing witty, engaging, spirited, and genuine live and listening experiences.
Live Wire brings riveting, underrepresented voices to its stage for hilarious, heartbreaking, unexpected, and honest conversations that leave our listeners forever changed. Past guests include writers and authors such as George Saunders, Cheryl Strayed, Hanif Abdurraqib, Lindy West, Chuck Klosterman, Salman Rushdie, and Gary Shteyngart; performers and comedians John Hodgman, Paul F. Tompkins, Abbi Jacobson, Michael Ian Black, Jackie Kashian, Naomi Ekperigin, Ian Karmel, Phoebe Robinson, Andy Kindler, and Reggie Watts; and film directors Gus Van Sant, Todd Haynes, Lynn Shelton, and Chapman & Maclain Way (Wild Wild Country). Past musical guests include Helio Sequence, The Dandy Warhols, Meklit, Laura Gibson, Open Mike Eagle, Pink Martini, Jonathan Coulton, and Bilal, to name a few.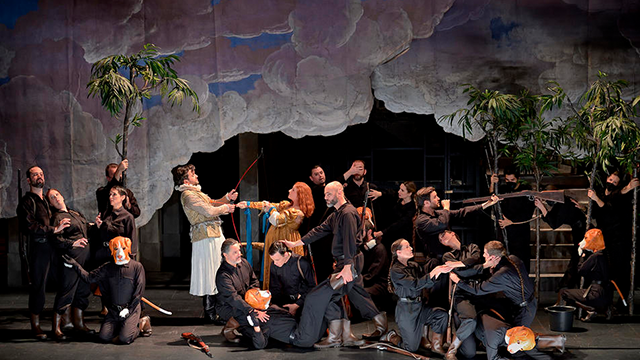 Hippolyte et Aricie
Saturday, September 4th, 1pm
From the Opéra Comique in Paris comes this 18th century tragédie-lyrique by Jean-Phillippe Rameau. This performance by the Pygmalion Ensemble and Chorus is under the direction of Raphaël Pichon.
This 1733 stage work is the first opera by Rameau. The libretto was inspired by the Greek myths and works of Racine. The story tells of prince Hippolyte and his love Aricie, who is a beautiful prisoner devoted to Diana's cult. As King Theseus disappears in the underworld, Hippolyte asks his mother-in-law, Queen Phaedra, for help. Little does he know that Phaedra secretly loves him and wants to offer him her hand and throne in marriage. And who could imagine that Theseus would come back from Pluto's kingdom?
At the time of the premiere of this opera, Rameau was in his fifties and mainly known as an organist and admired by the musical elite as a theorist. Hippolyte et Aricie, changed the course of his career. From then on, he ruled the music scene with his descriptive orchestral writing and inventive harmony, always at the service of the narrative.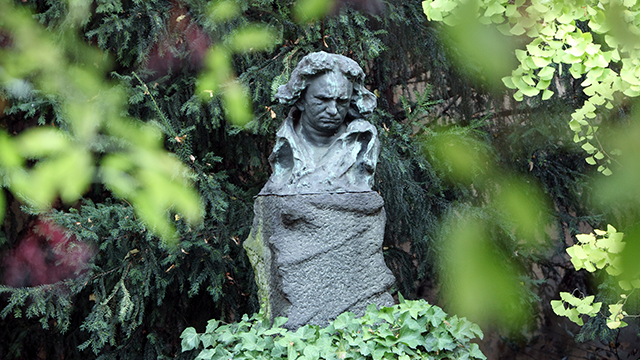 Schwetzingen Festival: Beethoven in Mysterious Company
Sunday, September 5, 2pm
"In Mysterious Company" is the name of a concert by the Belcea Quartet from England. At the Schwetzingen Festival, they played two of Beethoven's late string quartets, No. 13 and the Große Fuge. And in between the movements? The audience in the Mozart Hall of Schwetzingen Palace wasn't informed in advance. Neither will the listeners of this broadcast be, but there will be full disclosure after individual sections of the performance. The whole concert is in fact one big, fascinating composition.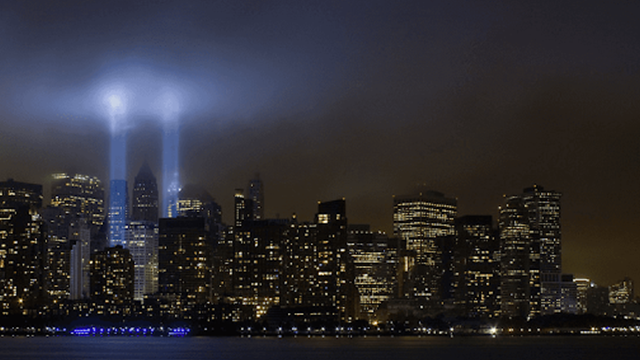 9/11, In Memoriam
Saturday, September 11, 1pm
To commemorate the 20th anniversary of the catastrophic events of 9/11, WVIA Radio will preempt the opera to present a WVIA music special. The program will consist of music of remembrance including pieces written in reaction to the events of 9/11. The expressive and healing powers of music come to the fore in this special drawing from recordings in the WVIA Radio classical library. Pieces include On the Transmigration of Souls by John Adams and Robert Moran's Trinity Requiem which was commissioned to observe the 10th anniversary of 9/11. Larry Vojtko hosts.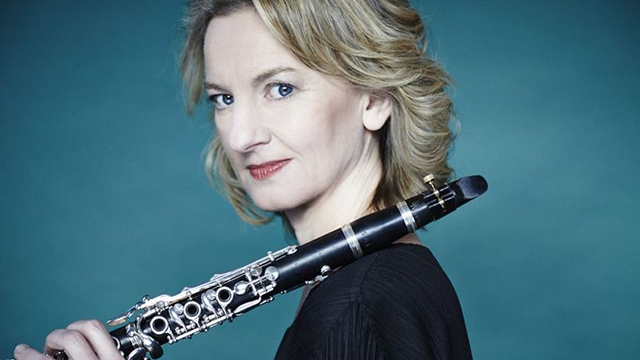 Schwetzingen Festival: Sabine Meyer & Schubert's Octet
Sunday, September 12, 2pm
The Quatour ebene, one of the world's most renowned string quartets, had to abandon its plans to take all of Beethoven's quartets on world tour, but did make a stop in Schwetzingen to play Beethoven's String Quartet No. 4 . The Quatuor Modigliani, another string quartet from France, plays quartets by Stravinsky and Debussy and Beethoven. And Sabine Meyer and Friends are on hand with Schubert's Octet.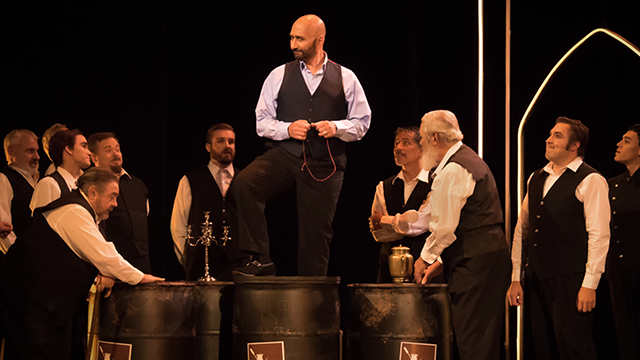 Ali Baba
Saturday, September 18, 1pm
With a libretto based on "Alì Babà and the Forty Thieves," the well-known and lively story from "One Thousand and One Nights", Alì Babà was composed by Giovanni Bottesini, an Italian composer and double bass virtuoso known as the "Paganini of the bass." The opera premiered in 1871 in London, receiving considerable acclaim and numerous performances. However, later the score was lost and the opera has not been heard in well over a century. Opera Southwest Artistic Director Anthony Barrese has reconstructed the score from the composer's original manuscript, and Opera Southwest has given the work its modern American premiere. Opera Southwest's production of Alì Babà was sponsored by the Brabson Library and Educational Foundation.
Opera Southwest (OSW) is Albuquerque's opera company and its mission is to produce quality, professional, enjoyable and accessible opera in an intimate setting for audiences of all ages. The company was founded in 1972 as Albuquerque Opera Theatre by Dr. Edward T. Peter, Maestro Kurt Frederick and others. Opera Southwest has built a reputation among opera aficionados as an under-the-radar destination for exceptional performances of rarely performed operas.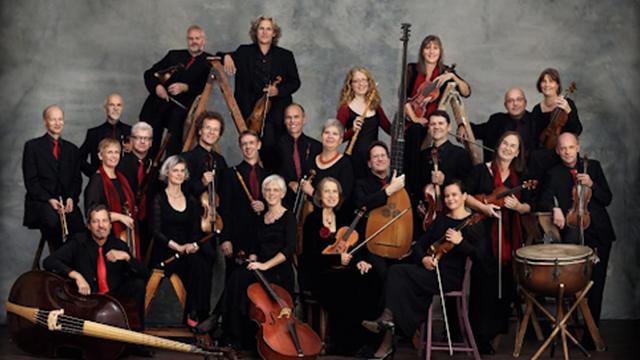 Schwetzingen Festival: Eroica and more
Sunday, September 19th, 2pm
What is a hero? Some monumental, untouchable figure? Or maybe somebody more approachable, someone to emulate? Often we are impressed and awed by the heroes of everyday life. But who could have possibly written a better soundtrack to heroism than Ludwig van Beethoven in his Eroica Symphony? That's what you'll hear this time, in a performance by the Academy of Early Music Berlin that you can almost reach out and touch. Along with similarly heroic music by another composer from Beethoven's time, as well as a concerto and a symphony by CPE Bach.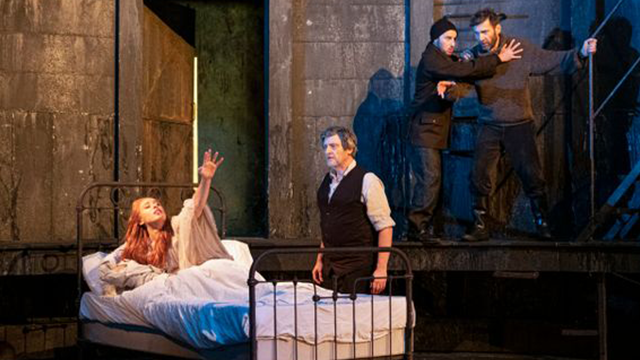 Pelleas et Melisande
Saturday, September 25, 1pm
Rouen Normandy Opera presents Debussy's magnificent opera Pelléas et Mélisande, starring Adèle Charvet as Mélisande and Huw Montague as Pélleas. Pierre Dumoussaud conducts the Rouen-Normandie Opera Orchestra and the Dijon Opera Chorus.
It was in 1893 that Claude Debussy discovered Maeterlinck's work "Pelléas et Mélisande". A moment where the composer retrieved from the prose of the Belgian writer an echo of his own explorations of the musical form he was interested in; a lyrical drama through which the personages would sing "naturally". Nine years later, Debussy created his opera. An unspoken song, sumptuous orchestration, a story of love inspired by the myth of Tristan and Isolde, with a poetic ambience; these are the elements that make Pelléas et Mélisande such an enchanting work.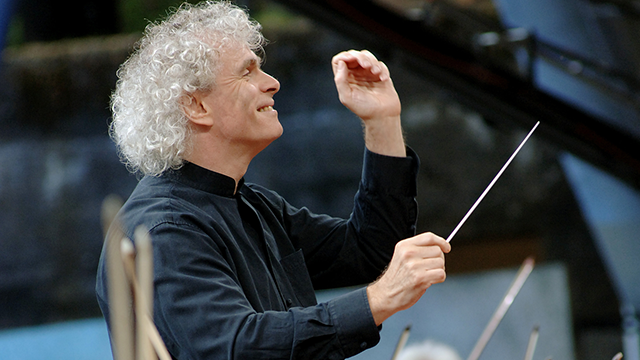 Best of the Beethovenfest
Sunday, September 26, 2pm
Even with the impact of the coronavirus on music life in Germany, we've been able to fill most of the programs with fresh concert recordings. But this time we're taking a look back at Deutsche Welle's two decade-long year media partnership with the Beethovenfest in Bonn. In a "Best of the Beethovenfest," Beethoven, Haydn, Franck and Bruckner are brought to life by Harnoncourt, Dudamel, Brendel, Rattle, Masur and Norrington.