April Highlights on VIA Radio
by
Published on
• Last modified on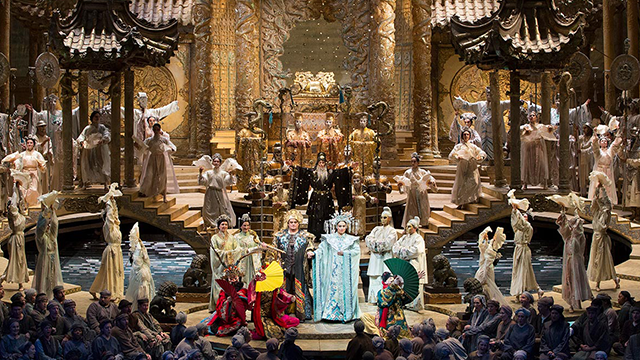 WVIA Radio Highlights
The best of WVIA Radio programming for April 2020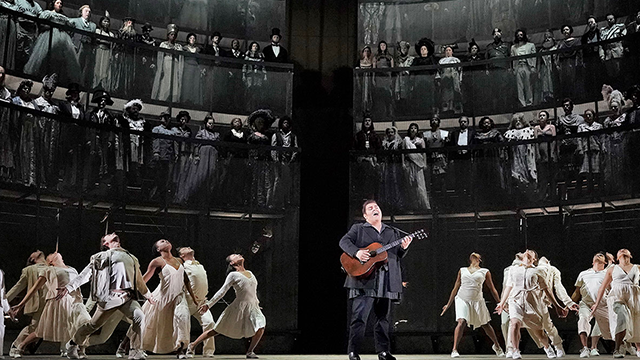 Orfeo ed Euridice
Saturday, April 4th at 1p
Mark Morris's spirited take on the ancient Orpheus myth stars mezzo-soprano Jamie Barton as Orfeo, the grieving lover on a quest through the underworld. Soprano Hei-Kyung Hong sings the plaintive Euridice. Mark Wigglesworth conducts Gluck's elegant score, a pinnacle of the Baroque repertoire.
The myth of the musician Orpheus—who travels to the underworld to retrieve his dead wife, Eurydice—probes the deepest questions of desire, grief, and the power (and limits) of art. Gluck turned to this legend as the basis for a work as they were developing their ideas for a new kind of opera. Disillusioned with the inflexible forms of the genre as they existed at the time, the composer sought to reform the operatic stage with a visionary and seamless union of music, poetry, and dance.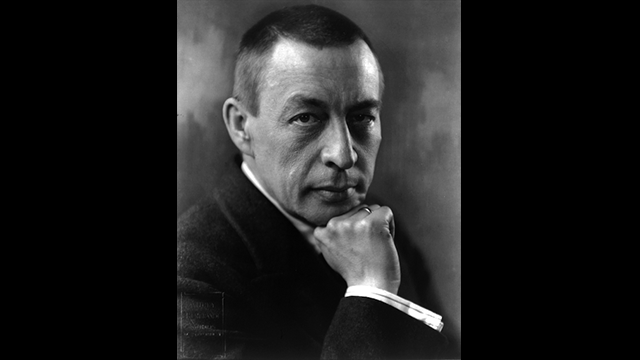 Rachmaninoff All Night Vigil
Sunday, April 5th, 2pm
Valerie Kahler hosts Rachmaninov's All-Night Vigil, performed by the Moscow Region State Chorus and soloists. This spiritual, haunting Vespers program is an a cappella setting of texts taken from the Russian Orthodox All-Night Vigil ceremony, and a unique opportunity to hear this masterpiece performed in Russia by the Moscow State Chorus.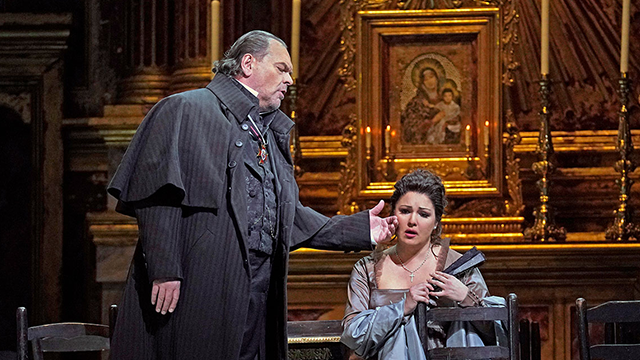 Tosca
Saturday, April 11th, 1pm
The New York Times hailed soprano Anna Netrebko as "magnificent" when she made her role debut as Tosca at the Met in 2018. This performance was recorded on April 30th of that year. Tenor Yusif Eyvazov portrays the idealistic painter Cavaradossi, and baritone Michael Volle completes the opera's fatal love triangle as the sinister Scarpia. Bertrand de Billy conducts Sir David McVicar's stunning production.
Puccini's melodrama about a volatile diva, a sadistic police chief, and an idealistic artist has offended and thrilled audiences for more than a century. Critics, for their part, have often had problems with Tosca's rather grungy subject matter, the directness and intensity of its score, and the crowd-pleasing dramatic opportunities it provides for its lead roles. But these same aspects have made Tosca one of a handful of iconic works that seem to represent opera in the public imagination. Tosca's popularity is further secured by a superb and exhilarating dramatic sweep, a driving score of abundant melody and theatrical shrewdness, and a career-defining title role.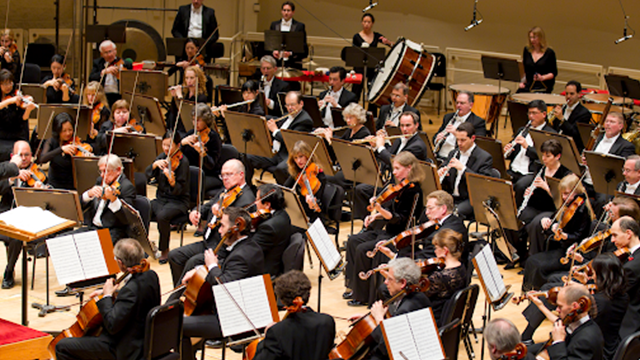 Handel's Messiah
Sunday, April 12th, 2pm
Matthew Halls the Chicago Symphony Orchestra and Chorus in Handel's beloved oratorio Messiah. The soloists are: Amanda Forsythe, soprano; Sasha Cooke, mezzo-soprano; Nicholas Phan, tenor; Joshua Hopkins, baritone. The Chicago Symphony Chorus was prepared by its director Duain Wolfe.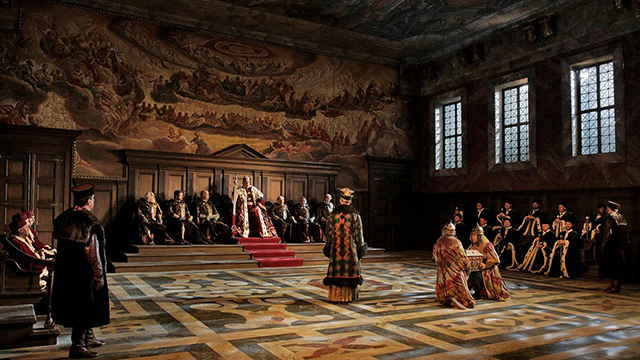 Simon Boccanegra
Saturday, April 18th, 1pm
In this performance from 2011 Barbara Frittoli takes on the touching role of Amelia Grimaldi, with legendary baritone the late Dmitri Hvorostovsky in the title role. Tenor Ramon Vargas is her lover, Gabriele Adorno, and legendary bass Ferruccio Furlanetto completes the principal cast as Amelia's grandfather, Jacopo Fiesco. James Levine is on the podium for Verdi's timeless tale of political and family intrigue.
Simon Boccanegra is Verdi's compelling portrayal of a man who is both a leader and an outsider, set against one of the most incisive depictions of politics ever put on the stage. The title character, with his complex relationships with rivals and his long-lost daughter, is one of the summits of the baritone repertoire. The opera's complicated story and dark tone have proven stumbling blocks for many critics and audiences in America. Yet it remains a rewarding example of Verdi's genius at its most humane and insightful.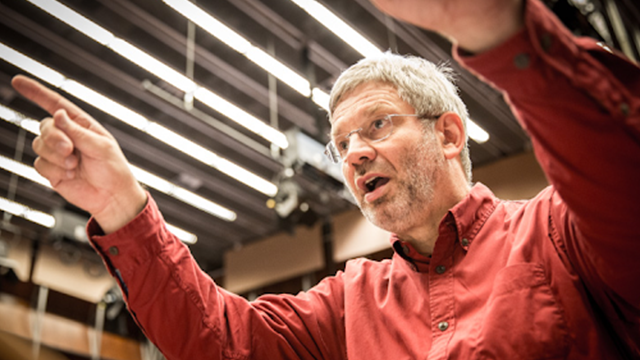 Deutsche Welle Festival Concert: Mozart in Würzburg
Sunday, April 19th, 2pm
The Würzburg Residential Palace has been called "a symphony in marble:" reason enough for a conductor named Hermann Zilcher to establish a Mozart festival there in the 1920s. Still going strong, the Mozart Festival in Würzburg draws musicians with a variety of approaches to the music of the great Amadeus.
Johann Nepomuk Hummel, Franz Schubert and Wolfgang Amadeus Mozart are the centerpieces of this Deutsche Welle Festival Concert featuring performances by La Stagione Frankfurt.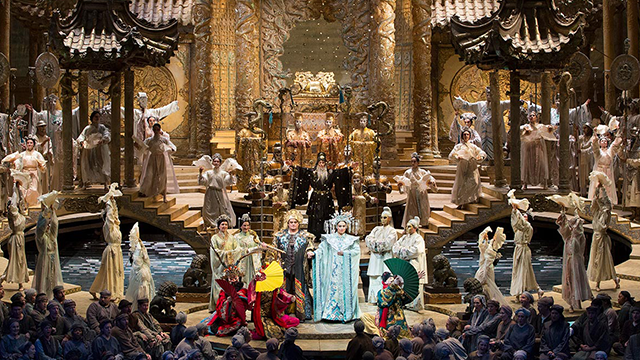 Turandot
Saturday, April 25th, 1pm
One of opera's most thrilling dramatic sopranos, Nina Stemme, brings her fierce portrayal of the title princess to the Met stage. Paolo Carignani takes the podium to conduct Franco Zeffirelli's dazzling production of Puccini's final masterpiece, which also features tenor Marco Berti as Calàf, soprano Anita Hartig as Liù, and bass-baritone Alexander Tsymbalyuk as Timur. A performance from January 2016.
Puccini's final opera is an epic fairy tale set in a China of legend, loosely based on a play by 18th-century Italian dramatist Carlo Gozzi. Featuring a most unusual score with an astounding and innovative use of chorus and orchestra, it is still recognizably Puccini, bursting with instantly appealing melody. The unenviable task of completing the opera's final scene upon Puccini's sudden death was left to the composer Franco Alfano. Conductor Arturo Toscanini oversaw Alfano's contribution and led the world premiere.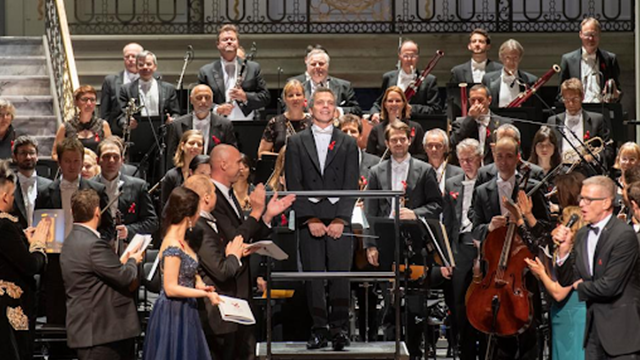 Deutsche Welle Festival Concert: Opera Gala
Sunday, April 26th, 2pm
Opera is about love and suffering, intrigues and fate. But many of the selections from this year's gala for the German AIDS Foundation exude hope. The hope of finding the person one loves, the hope of overcoming the powers that be, and not least of all the hope of a moment's happiness while suffering from a grave illness.
Tune in to hear a lineup of up-and-coming or long-since arrived soloists. The program also gives you a chance to learn who's hot on the European opera circuit.