February Highlights on VIA Radio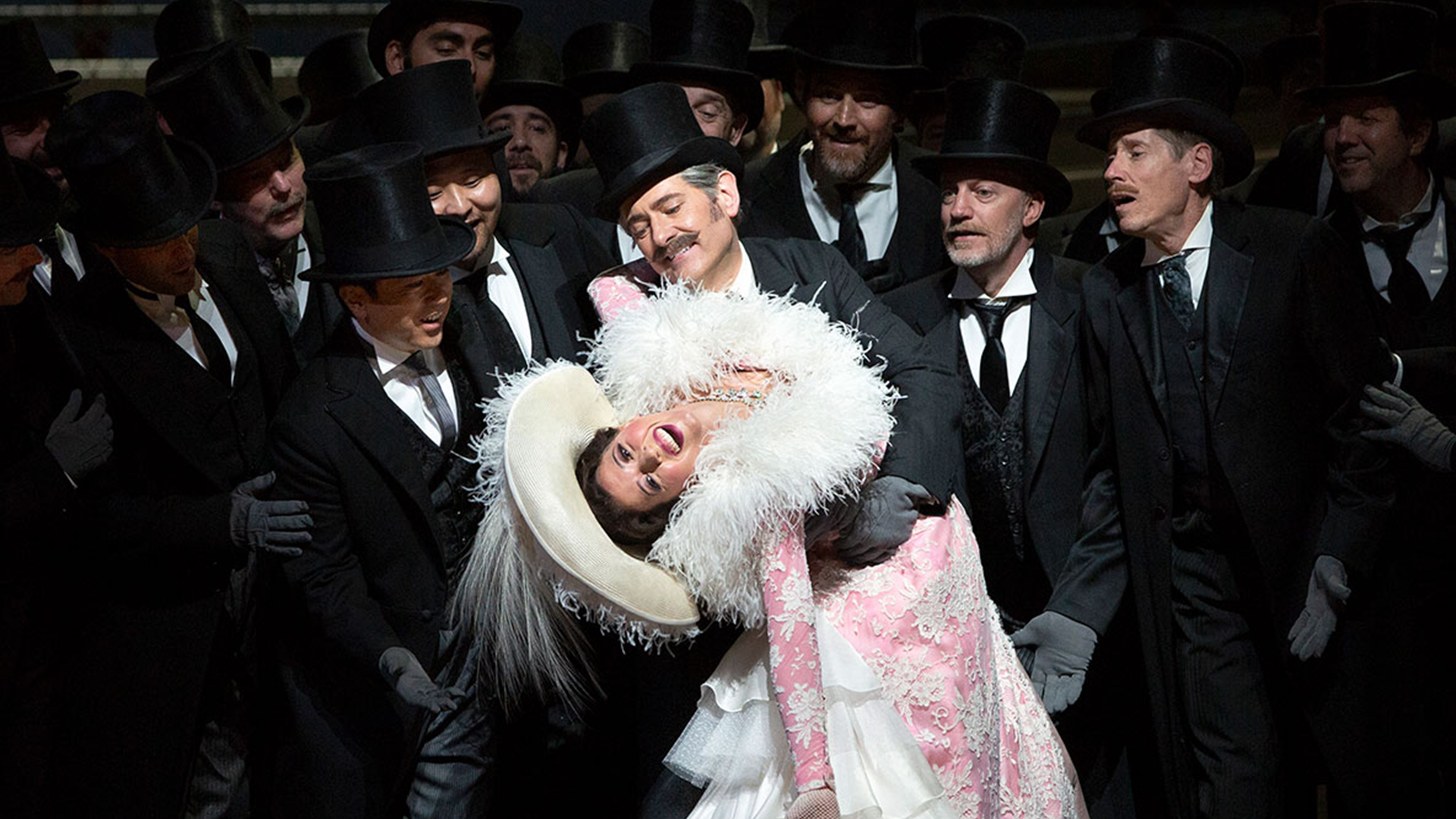 VIA Radio Highlights
The best of VIA Radio programming for February 2020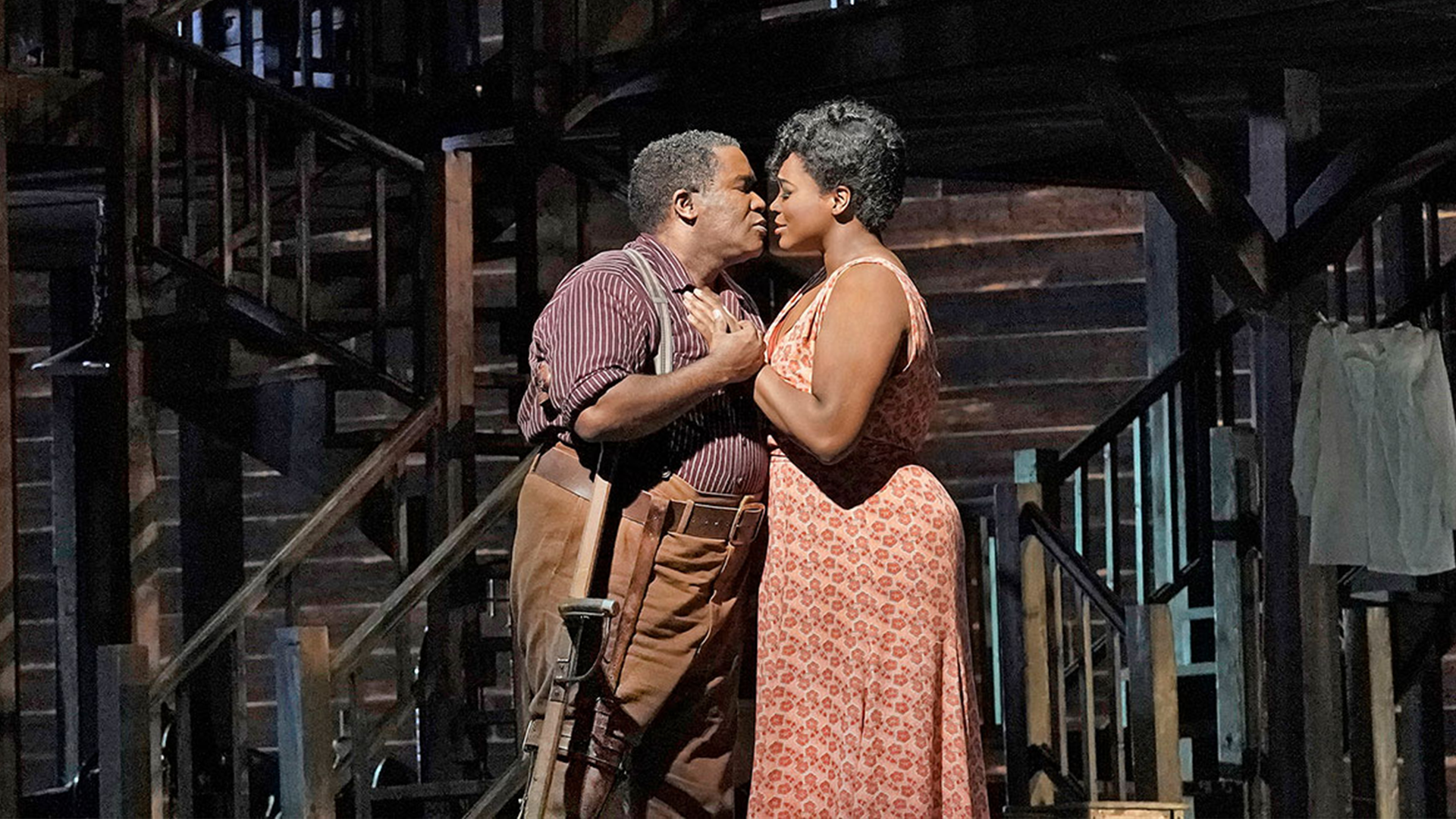 Porgy & Bess
Saturday, February 1st, 1pm
One of America's favorite operas returns to the Met for the first time in nearly 30 years. James Robinson's stylish production transports audiences to Catfish Row on the Charleston waterfront, vibrant with the music, dancing, emotion, and heartbreak of its inhabitants. "If you're going to stage Gershwin's opera, this is how," raved the Guardian when the new production premiered in London in 2018. David Robertson conducts a dynamic cast, featuring the sympathetic duo of Eric Owens and Angel Blue in the title roles and an all-star ensemble that includes Janai Brugger, Latonia Moore, Denyce Graves, Frederick Ballentine, Alfred Walker, and Donovan Singletary.
A supremely American operatic masterpiece and the most ambitious work by one of the nation's greatest musical talents, Porgy and Bess focuses on the joys and struggles of a black neighborhood in Charleston, South Carolina, in the early 20th century. The overall combination of music, word, and idea among a complex blend of Americana make this a unique and impressive work both within and beyond the operatic repertory.
San Francisco Symphony
Sunday, February 3rd, 2pm
Pianist Daniil Trifonov joins Michael Tilson Thomas and the orchestra for the fiendishly difficult "Rach 3", the Piano Concerto No. 3 by Sergei Rachmaninoff. Also performed are the final symphonies by Finnish composer Jean Sibelius, a superb creative artist who, through his cycle of 7 symphonies, redefined what a symphony could be.
Going Black: The Legacy of Philly Soul Radio
Friday, February 7th, 10pm
Starting in the 1950s, Black radio stations around the country became the pulse of African-American communities, and served as their megaphone during the Civil Rights and Black Power movements. "Going Black" is a documentary examining the legacy of Black radio, with a special focus on the legendary WDAS in Philadelphia. Hosted by Sound of Philadelphia (TSOP) music producer and Rock and Roll Hall of Famer Kenny Gamble.
The documentary features conversations with well-known disc jockeys, radio professionals, record company executives, musicians, journalists and scholars. You will hear first-person accounts of Civil Rights events and rare archival audio of Black radio air checks from the 60s and 70s, including a 1964 interview with Malcolm X, just a few months before his assassination. The documentary also includes a soundtrack featuring R&B, jazz, gospel and soul hits from the 50s through the 80s, especially from the Sound of Philadelphia.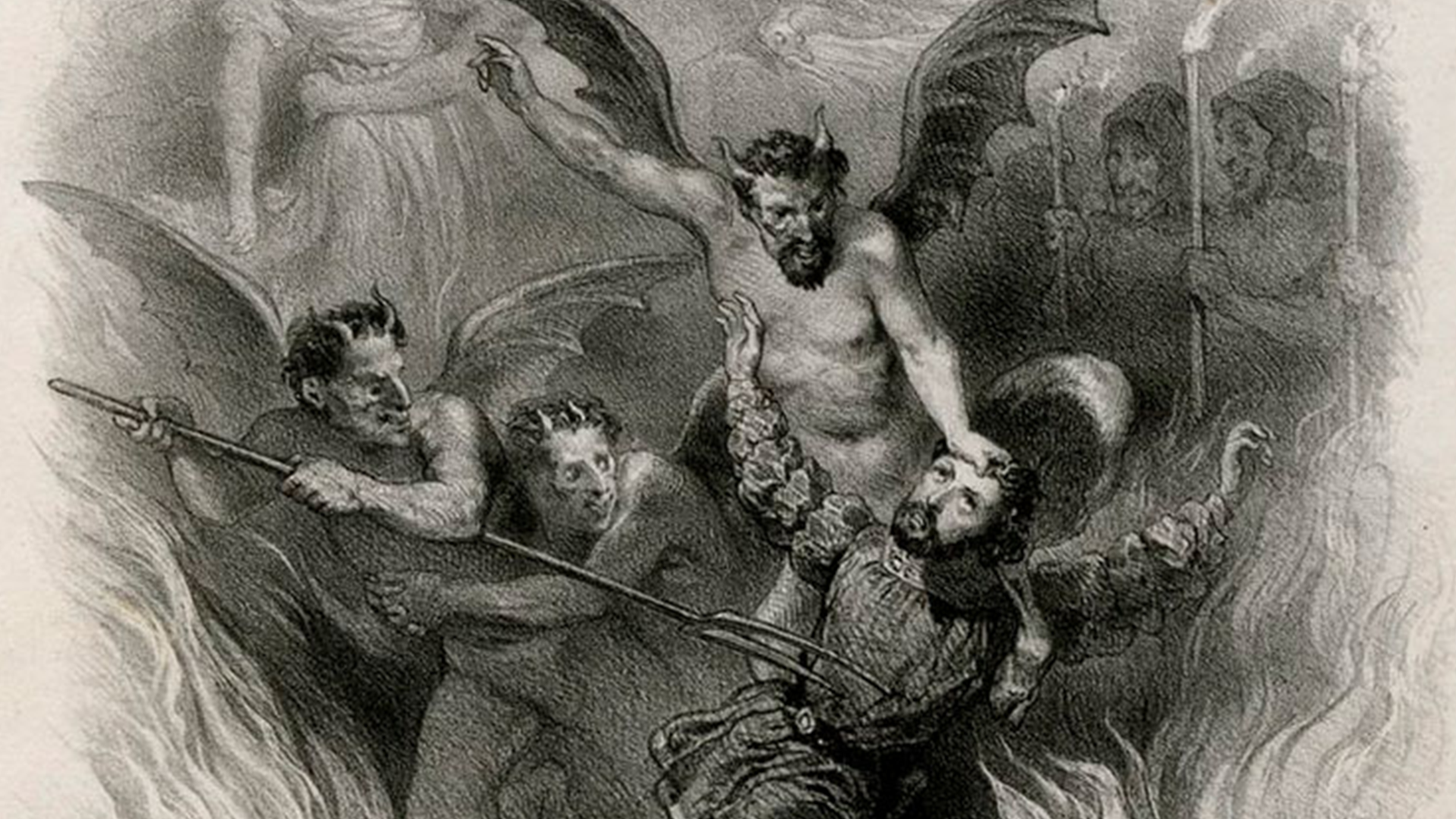 Damnation of Faust
Saturday, February 8th, 1pm
Berlioz's compelling take on the Faust legend returns for the first time in a decade, with an ideal lineup of stars. High-flying tenor Bryan Michael Spyres sings the doomed and besotted Faust, opposite dazzling mezzo-soprano Elīna Garanča as the forsaken Marguerite and bass Ildar Abdrazakov as the malevolent Méphistophélès. Edward Gardner conducts.
Berlioz's magnificent exploration of the Faust legend is a unique operatic journey. The visionary French composer was inspired by a bold translation of Goethe's dramatic poem Faust and produced a monumental and bewildering musical work that, like the masterpiece on which it's based, defies easy categorization. Conceived at various times as a free-form oratorio and as an opera, La Damnation de Faust is both intimate and grandiose, exquisitely beautiful and blaringly rugged, hugely ambitious, and presciently cinematic.
Sound Opinions Presents: Music of the Civil Rights Movement
Saturday, February 8th, 10pm
An exploration of the music of the Civil Rights Era. From Bob Dylan to Odetta to the Staples Singers. Hosts, professional music critics Jim DeRogatis and Greg Kot discuss the impact music made on the fight for civil rights in the 1960s.
San Francisco Symphony
Sunday, February 9th, 2pm
Michael Tilson Thomas leads the Symphony, the women of the symphony chorus, the Pacific Boys Choir, and Sasha Cooke in Gustav Mahler's broadest and most luxurious canvas - his Symphony No. 3 in D minor.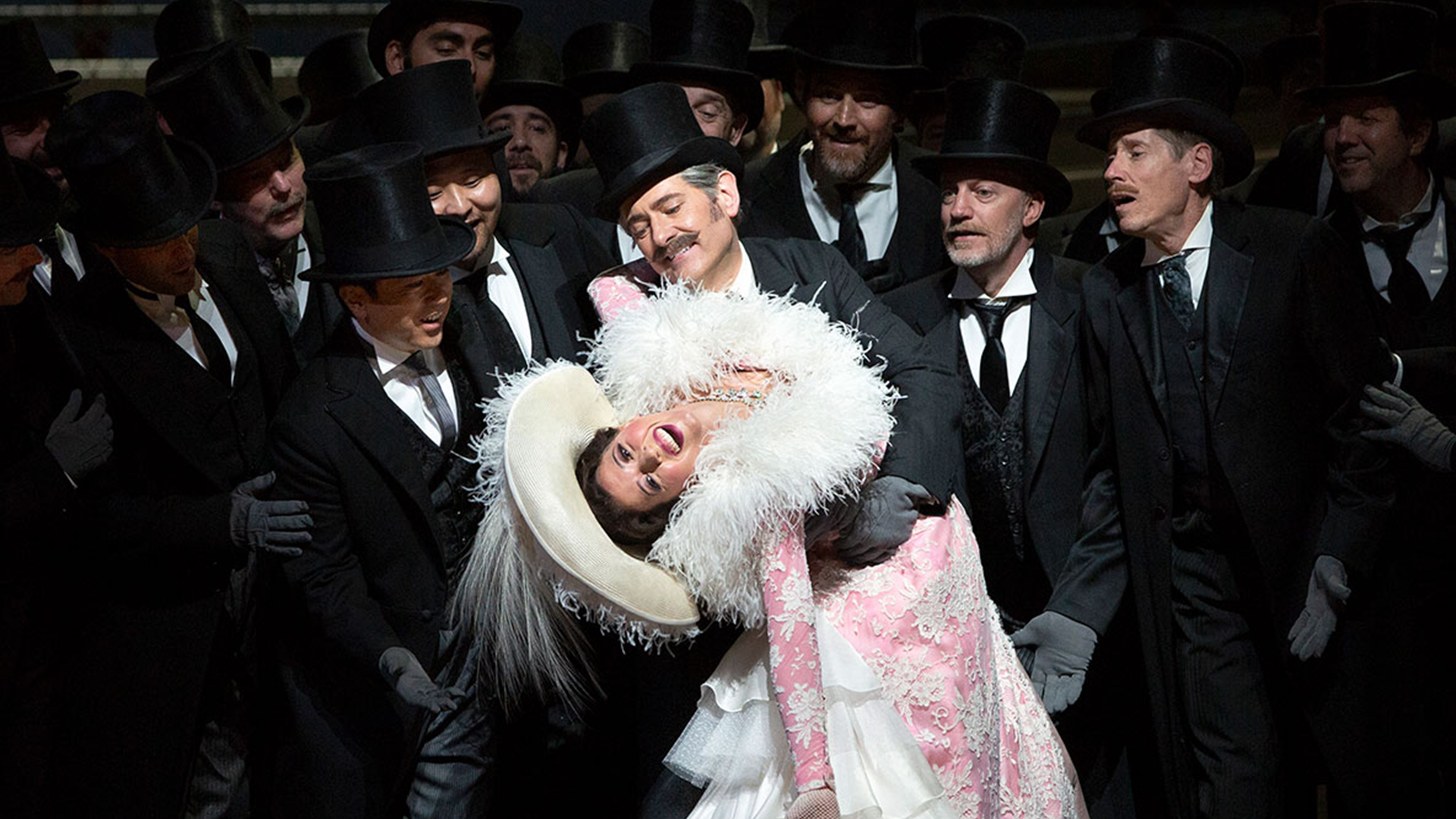 Manon
Saturday, February 15th, 1pm
Exhilarating soprano Lisette Oropesa stars as the irresistible title character, the tragic beauty who yearns for the finer things in life, in Laurent Pelly's revealing production. Tenor Michael Fabiano is the besotted Chevalier des Grieux, whose desperate love for Manon proves their undoing. Maurizio Benini conducts Massenet's sensual score.
A take on the quintessentially French tale of the beautiful young woman who is incapable of forsaking both love and luxury, Massenet's Manon features one of the truly unforgettable, irresistible, and archetypal female characters in opera. While the story is firmly set in class and gender issues of the past, the character of Manon herself is timeless, convincing, and familiar. The opera has been a success ever since its premiere, championed by a diverse roster of singers who have cherished its dramatic opportunities, exalted style, and ravishing music.
Deutsche Welle Festival Concert: Schwetzingen Festival
Sunday, February 16th, 2pm
A program from a palace befitting a prince: In the 18th century, Schwetzingen was the summer residence of Prince Elector Carl Theodor of Mannheim. This year's festival motto Neuland, which translates as "fresh territory" or "new country," befits the festival's artist in residence, the young Austrian clarinetist Andreas Ottensamer, who's forever trying out new things. The program showcases his wide range of musical interests. Included are: Mozart's Divertimento, K. 136, a Clarinet Concerto by Carl Stamitz, and one of the String Symphonies of Mendelssohn.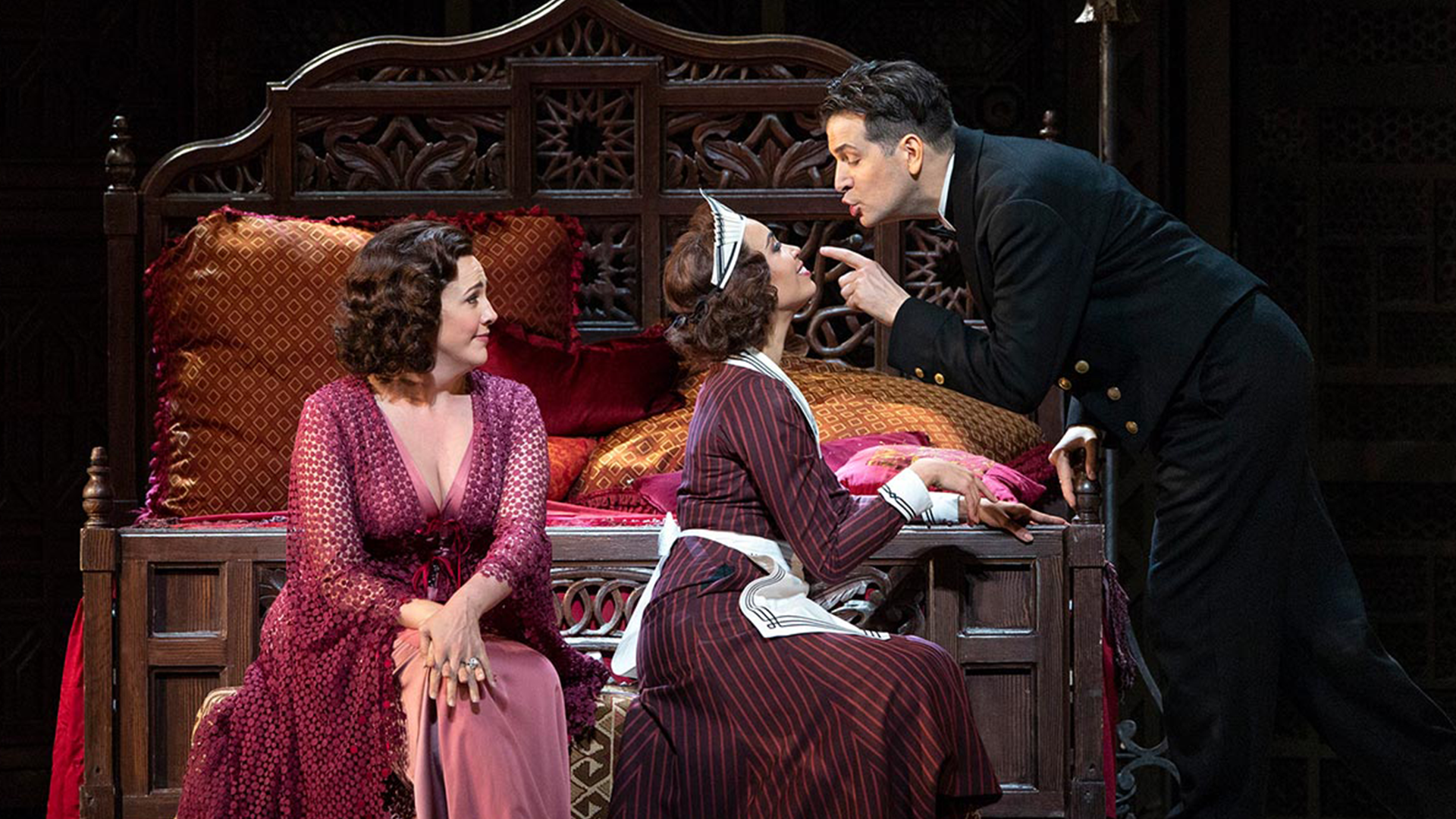 Le Nozze di Figaro
Saturday, February 22nd, 1pm
Richard Eyre's fast-paced production of Mozart's scintillating class comedy features a cast of outstanding vocal artists and actors: Hanna-Elisabeth Müller as Susanna, Anita Hartig as the Countess, Marianne Crebassa in the trouser role of the over-eager Cherubino, Mariusz Kwiecien as Count Almaviva, and Adam Plachetka in the title role. Cornelius Meister conducts.
A profoundly humane comedy, Le Nozze di Figaro (The Marriage of Figaro) is a remarkable marriage of Mozart's music at the height of his genius and one of the best librettos ever set. In adapting a play that caused a scandal with its revolutionary take on 18th-century society, librettist Lorenzo Da Ponte focused less on the original topical references and more on the timeless issues embedded in the frothy drawing-room comedy.
Deutsche Welle Festival Concert: Schumannfest
Sunday, February 23rd, 2pm
"I think to me she really is kind of the power woman because she did so many different things. She just followed her own rules and that to me is very impressive.", says pianist Danae Dörken about Clara Schumann. Pianist, composer, teacher, impresario, music critic and celebrity, Clara was more than just the wife of Robert Schumann. Music lovers have been rediscovering her many accomplishments as the 'music world' celebrated the 200th anniversary of her birth during the year passed.
Bonn's Schumannfest put Clara Schumann in the spotlight, along with her husband Robert of course. Deutsche Welle recorded a piano and a lieder recital and bring the best from both in this program. Featured from Danae Dörken's recital at the Schumannfest in Bonn: a Nocturne by Clara and Waldszenen of Robert Schumann. Also, a recital with songs by the Schumanns, with baritone Arttu Kataja and pianist Paulina Tukiainen.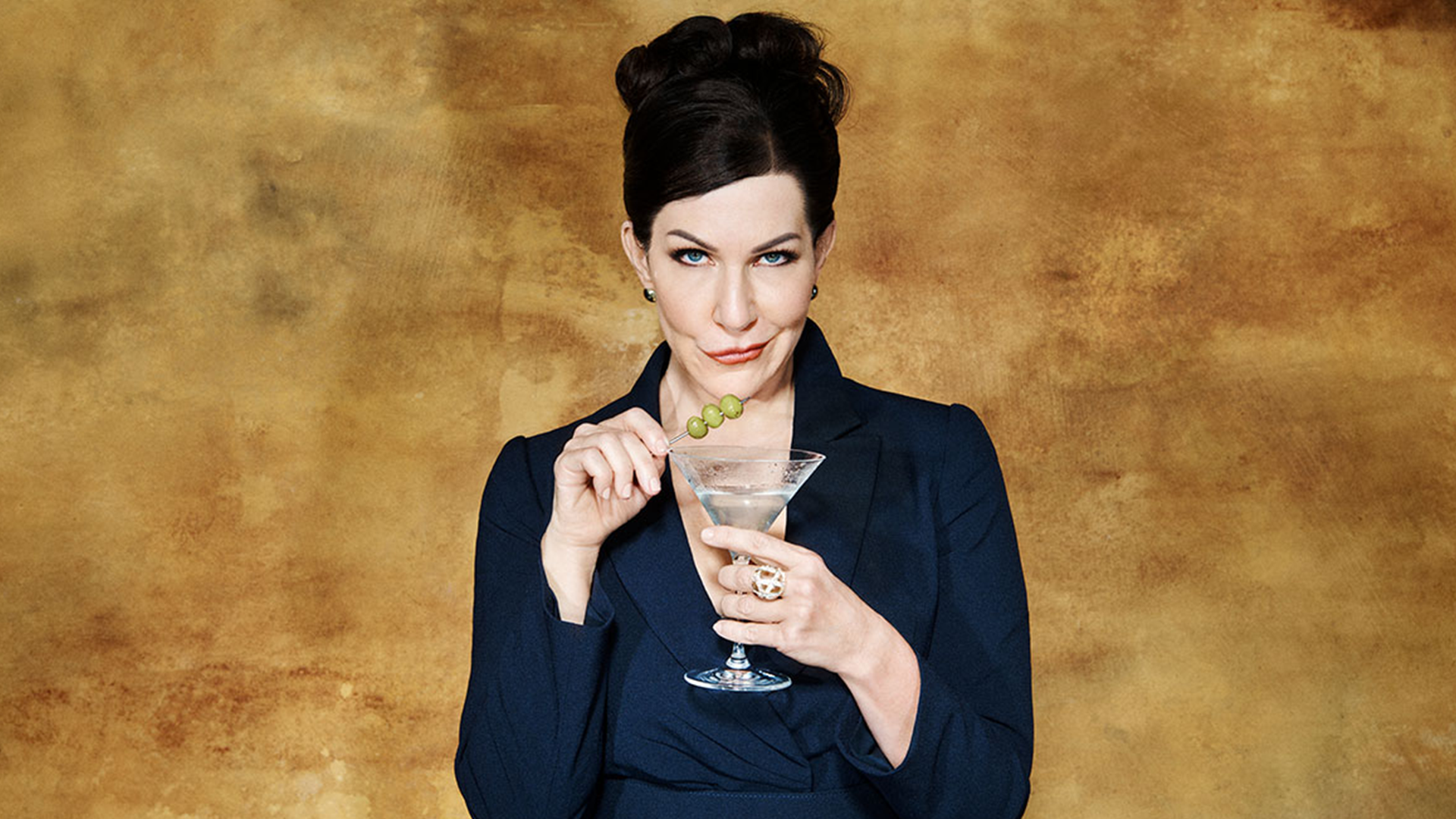 Agrippina
Saturday, February 29th, 1pm
Handel's tale of intrigue and impropriety in ancient Rome receives its first Met performances, with star mezzo-soprano Joyce DiDonato as the controlling, power-hungry Agrippina and Harry Bicket conducting. Sir David McVicar's production ingeniously reframes the action of this black comedy about the abuse of power to "the present," where it should loudly resonate. The all-star cast features mezzo-soprano Kate Lindsey as Agrippina's son and future emperor Nerone, soprano Brenda Rae as the seductive Poppea, countertenor Iestyn Davies as the ambitious officer Ottone, and bass Matthew Rose as the weary emperor Claudius.