9 Shows To Hear This Month On VIA Radio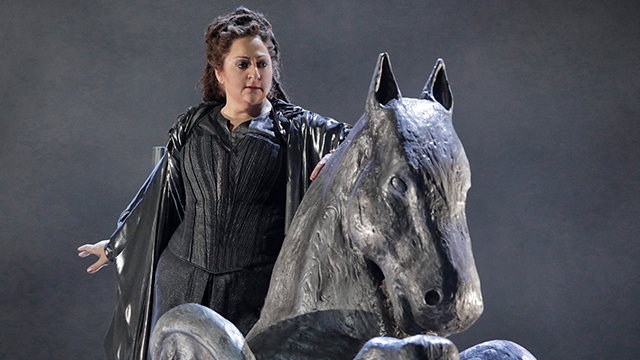 VIA Radio Highlights
The best of VIA Radio programming for July 2020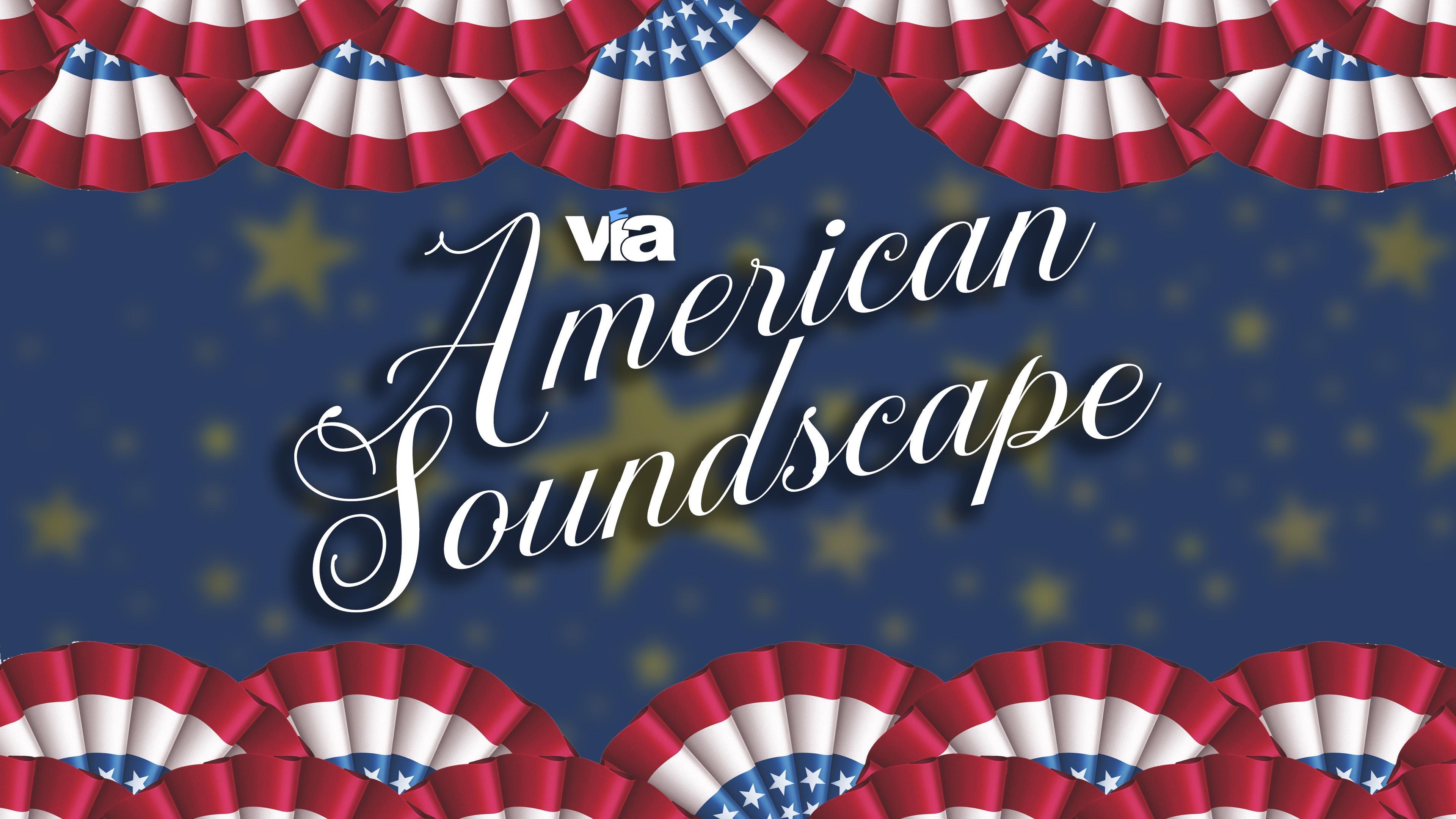 A VIA American Soundscape
Saturday, July 4, Noon
We may not be able to enjoy our traditional community celebration of the birth of our country this year, but VIA Radio presents the next best thing--a sonic backdrop to our personal, more intimate gatherings. Along with musical favorites for Independence Day, we'll hear from members of the VIA family commenting on what the 4th of July means to them.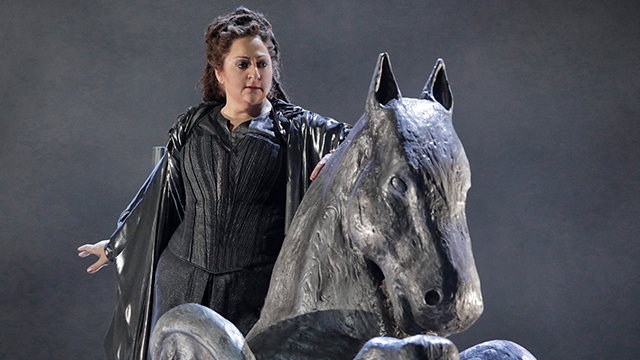 Die Walkure
Saturday, July 4, 1p
The Lyric Opera of Chicago presents the second of the music dramas of Wagner's Der Ring des Nibelungen (The Ring of the Nibelung). Die Walküre is perhaps the most deeply moving and romantic of all the Ring operas. Its riveting, devastating drama involves complex relationships between brother and sister, husband and wife, father and daughter. Every character is unforgettable—valiant Siegmund and Sieglinde, headstrong Brünnhilde and mighty, tortured Wotan, determined Fricka and vengeful Hunding. Wagner's music drama burns itself on our memories, exciting us with the emotional intensity of its lyrical outbursts and its incredible power and majesty.
Celebrating Independence Day
To Honor and Inspire: U.S. Military Bands Special
Sunday, July 5th, 2p
Andrea Blain hosts this patriotic new special, featuring performances by the United States Army, Navy, Air Force and Marine bands.
Audiences will be moved and uplifted by an hour of music, including marches by Sousa, Jewell and Gould, and classical works by Copland, Saint-Saens and Holst.
Fourth of July with the Tabernacle Choir at Temple Square
Sunday, July 5th, 3pm
Join Julie Amacher for an hour of traditional, patriotic choral music performed by the world-renowned Tabernacle Choir and Orchestra at Temple Square.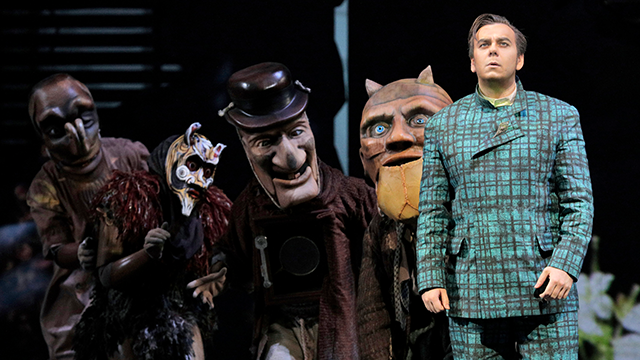 Faust
Saturday, July 11th, 2p
It's the age-old story of selling one's soul to the devil to gain some earthly gift. In Charles Gounod's opera it's the desire for youth. Aging philosopher Faust sells his soul to the devil and, in exchange, is transformed into a dashing young man. He falls in love with the innocent Marguerite, with disastrous consequences. Gounod's masterpiece has been one of the world's most popular operas for more than 150 years. You'll know why when you hear the score, which simply bursts with memorable music. Marguerite's Jewel Song, the Soldiers' Chorus, the spectacular final trio — these and much more make Faust a sublime experience for young and old alike. In this title role, Benjamin Bernheim; as Marguerite, the captivating Ailyn Pérez; and as the devil himself, Mépistophélès, Christian Van Horn.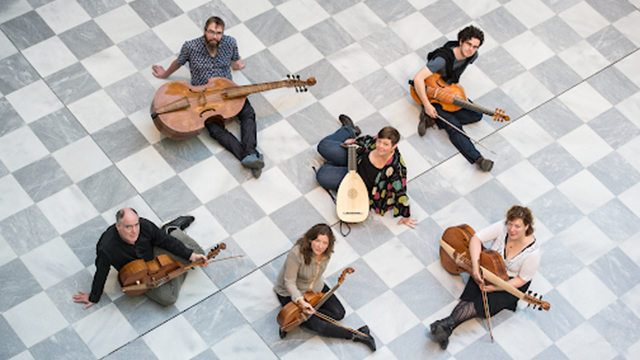 The Squash Hut
Sunday, July 12th, 2p
17th century German literature had a strange birthplace: a hut covered with squash foliage in Heinrich Albert's garden in Königsberg. It was in Alpert's Squash Hut that the foremost poets of the day gathered and traded ideas about art and music, sometimes carving their poems into squashes. Alpert himself was among the composers who transformed those poems into music, the primary issue of the day being war, its illusions and its devastation.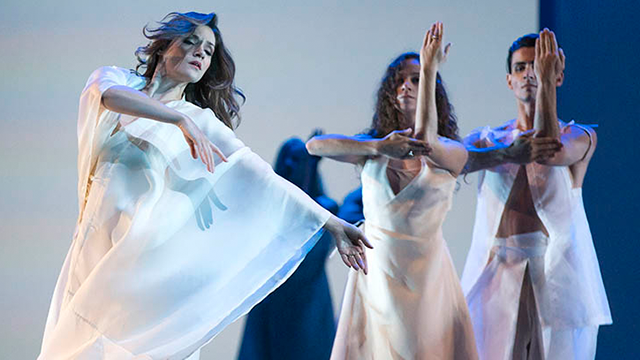 Orphée et Eurydice
Saturday, July 18th, 1p
The ancient Greek myth is given a sublime treatment by one of the Titans of opera--Christoph Willibald Gluck. Orphée et Eurydice remains one of opera's most beautiful masterpieces. Orpheus is the poet and musician whose every word and note communicate the most overwhelming love for his Eurydice. Refusing to accept her death, he courageously journeys to the Underworld to bring her back to life. The music reaches true heights of eloquence and emotion. Lyric Opera of Chicago presents Orphée et Eurydice in the Paris version, which contains thrilling ballet sequences that will come to vivid life under the direction and choreography of the legendary John Neumeier. This production signaled Lyric's first collaboration with The Joffrey Ballet. The eternal lovers are portrayed by Dmitry Korchak and Andriana Chuchmann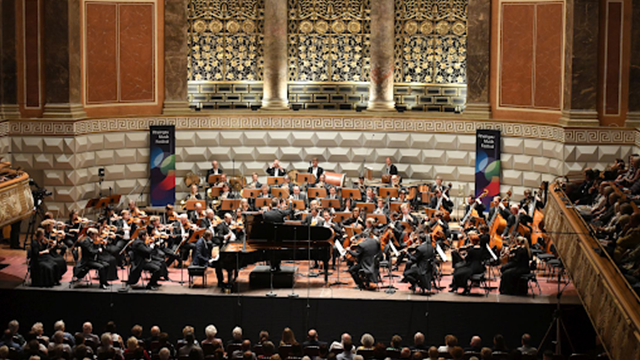 Night Music
Sunday, July 19th, 2p
Nighttime, the time of dreams and fantasies, has always inspired music, notably Antonio Vivaldi, who's the centerpiece of this concert at the Beethovenfest organized by recorder player Dorothee Oberlinger. Revolving around Vivaldi is a colorful kaleidoscope of nighttime pieces from various European countries that tell stories of cradle songs, ghosts, birds of the night and the holiest of all nights.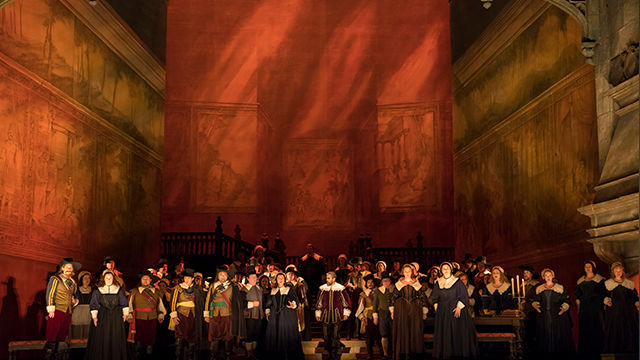 I Puritani
Saturday, July 25th, 1p
Of all opera composers, none glorified the human voice more than Vincenzo Bellini. His final opera was I Puritani, in which a soprano, tenor, baritone, and bass can truly revel in some of the most thrilling vocal music ever written. Opera companies produce this work only when they can cast fabulous singers with masterful techniques and superb style. Bellini places them within a sweeping historical drama in 17th-century England, in which a passionate young couple find themselves caught up in a conflict between opposing political factions. The Lyric Opera of Chicago has gathered together some of the finest bel canto artist of our time: Albina Shagimuratova, Lawrence Brownlee, Anthony Clark Evans, and Adrian Sâmpetrean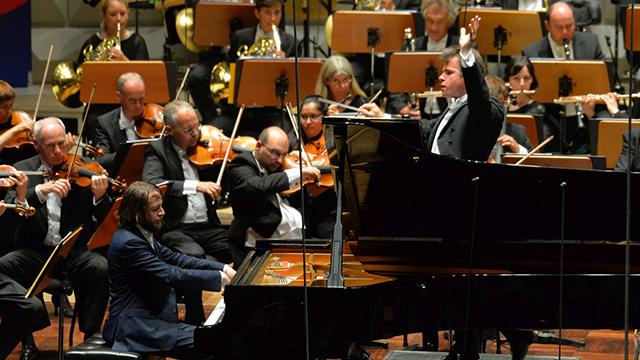 Trifonov at the Rheingau
Sunday, July 26th, 2p
One of today's most celebrated pianists is a composer too, and here he joins one of Germany's top-tier orchestras in the first performance in Germany of his piano concerto of 2014. With a very personal blend of elements of his countrymen Rachmaninoff, Scriabin and Stravinsky, it's a compellingly original work – and very Russian. You'll also find out why the Bamberg Symphony has a special connection to Czech music as we hear the cycle of symphonic poems Ma Vlast (My Homeland), by Smetana.