May Highlights on VIA Radio
by
Published on
• Last modified on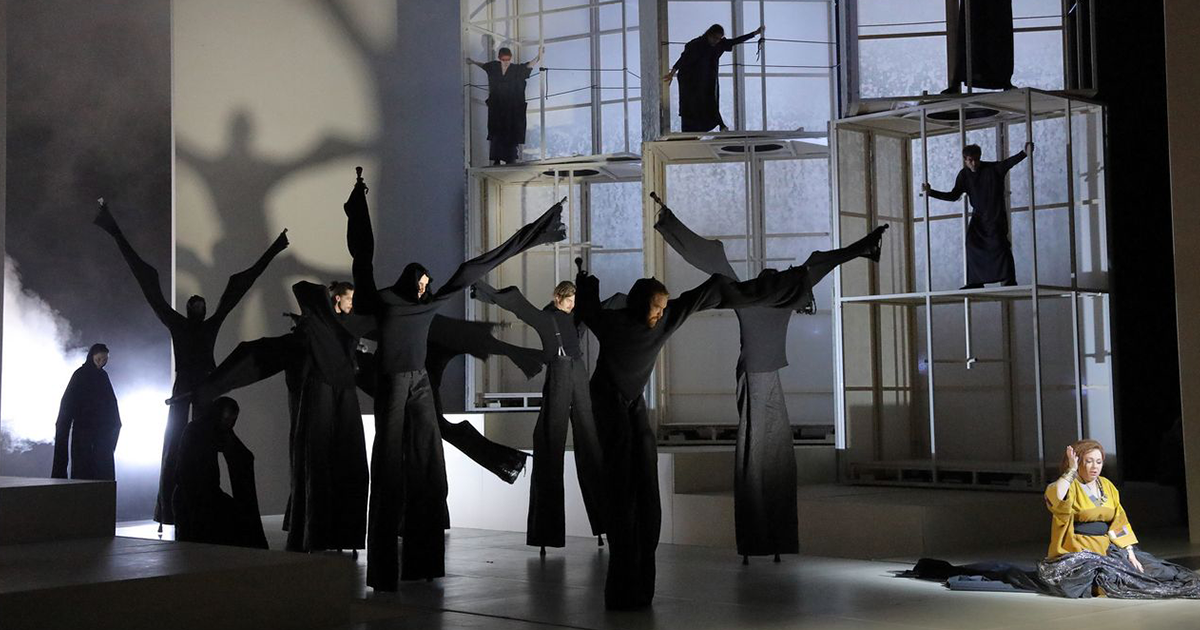 WVIA Radio Highlights
The best of VIA Radio programming for May 2020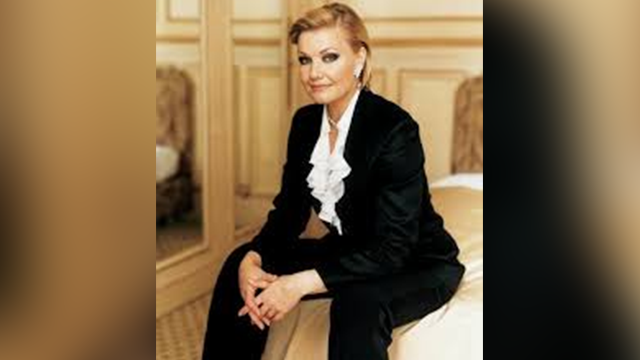 Káťa Kabanová
Saturday, May 2nd, 1p
Janáček's gripping domestic drama is not often staged at the Met. This performance was recorded on Christmas Day 2004. Jiří Bělohlávek was on the podium when Karita Mattila took on the title role, a young woman forced by fate to choose between true love and family honor. Judith Forst is Káťa's unyielding mother-in-law. The remarkable Czech mezzo, Magdalena Kožená is Káťa's confidante. Rounding out the cast is tenor Jorma Silvasti as Boris, Chris Merritt as Tichon, Raymond Very as Váňa Kudrjaš, and Vladimir Ognovenko as Dikój
Janáček's opera is one of the defining operatic scores of the 20th century. This work, which has become equally fascinating to musical commentators and operagoers alike, was a product of Janáček's remarkable and unparalleled late creative period. The composer found inspiration for the opera in Alexander Ostrovsky's play The Storm, a realist drama that unfolds out against a backdrop of 19th-century Russian village life, itself a microcosm of vast social developments. In adapting the story for the operatic stage, Janáček crafted a sublime orchestral score that deftly combines many of the strains current in the best operas of the early 20th century.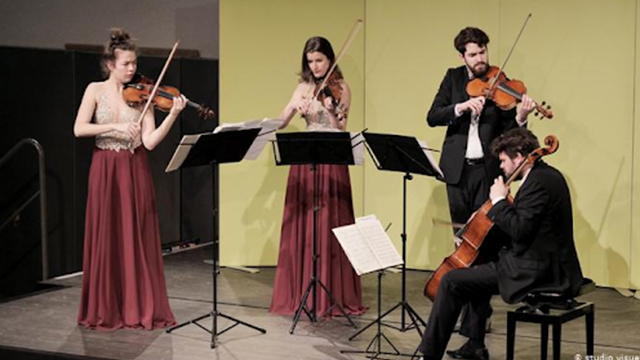 Deutsche Welle Concert, String Quartet Festival
Sunday, May 3rd, 2pm
Some have called the string quartet the summit of the composer's craft. An entire festival in Heidelberg, Germany is dedicated to the genre. Focusing on up-and-coming quartets, this program has five quartet ensembles you won't have heard from for the last time.
In a mid-sized city and in a concert hall that isn't even a concert hall, on four days from Thursday evening till noon Sunday, you hear nothing but string quartets, with up to six performances a day, plus workshops and conversations with the musicians. The hall is full, nobody leaves or even coughs. That mid-sized city is Heidelberg, and the string quartet summit takes place here every year. Join host Rick Fulker for this Deutsche Welle Festival Concert to the Heidelberg String Quartet festival.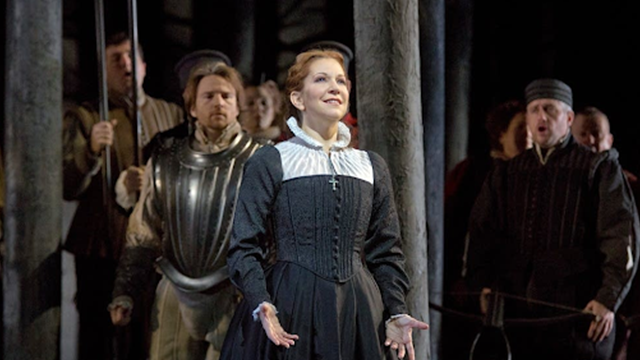 Maria Stuarda
Saturday, May 9th, 1pm
Donizetti transports us to the 16th century for a tale of cousins who simply can't learn to get along. Joyce DiDonato stars as the martyred Mary, Queen of Scots, in Donizetti's bel canto showcase. Imposing mezzo-soprano Elza van den Heever is her imperious rival Queen Elizabeth I, and dashing tenor Matthew Polenzani is the noble Earl of Leicester. Maurizio Benini conducts.
A searingly dramatic setting of Friedrich Schiller's play about Mary, Queen of Scots, and her political and personal rivalry with Queen Elizabeth I of England, Maria Stuarda had a troubled genesis, despite its musical and theatrical brilliance, and only recently achieved a place in the repertory. These two fearsome rivals embody different perceptions of royalty, which were very much in direct conflict at that moment in time, and the opera's drama is true to history in a way the facts are not.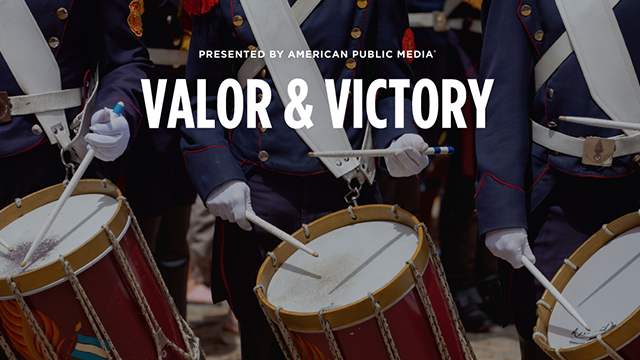 Valor and Victory
Sunday, May 10th, 2pm
To mark the 75th anniversary of V-E Day, VIA and American Public Media offer Valor and Victory, a one-hour special featuring music that reflects the way in which classical music contributed to daily morale, celebrations and commemorations associated with World War Two. May 8, 1945, marked the end of the hostilities in Europe that began on September 1, 1939 and the unconditional surrender of the forces of Nazi Germany. That day has since been known as V-E (Victory in Europe) Day. APM's Andrea Blain hosts.
Classical Critters
Sunday, May 10th, 3pm
Performance Today's Classical Critters is a sixty-minute romp through classical music about and inspired by our animal friends: how they sound, how they move, who they are and what they do. Host Fred Child and a group of co-host kids tell stories, spark creativity, share ideas and feelings, and listen to music together. It's a fun, friendly, family-oriented frolic, put together by the same music-lovers who bring you Performance Today from APM. See you there, in our musical zoo!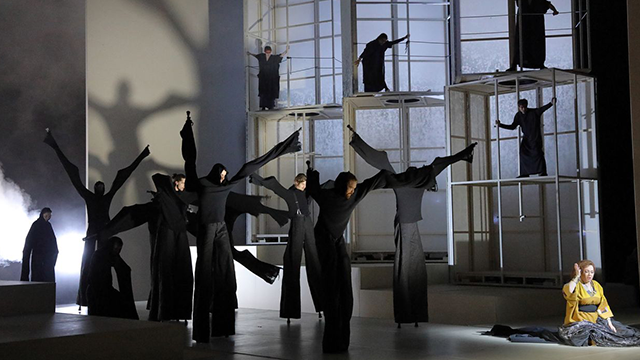 Alceste
Saturday, May 16th, 1pm
Christoph Willibald Gluck is considered one of the greatest figures in the history of opera. Gluck's Alceste is a pre-Classical work performed in the French-language Paris version, which came on stage in 1776, almost ten years after the Italian world premiere.
"It compacts things, forges ahead in music history terms and is a considerable improvement with regard to both the music and the dramatics," explains conductor Antonello Manacorda. He sees his own role as an intermediary between the orchestra and the singers: "In this piece in particular the conductor is primarily there to help the singers and the orchestra to find one another, and shaping the piece is then secondary to this."
Antonello Manacorda conducts the Bavarian State Orchestra. Dorothea Röschman will interpret the title role of Alceste. At her side Charles Castronovo can be enjoyed as Admète and Michael Nagy embodies Hercule and the High Priest of Apollo. This is a recording of the new production that premiered in May 2019.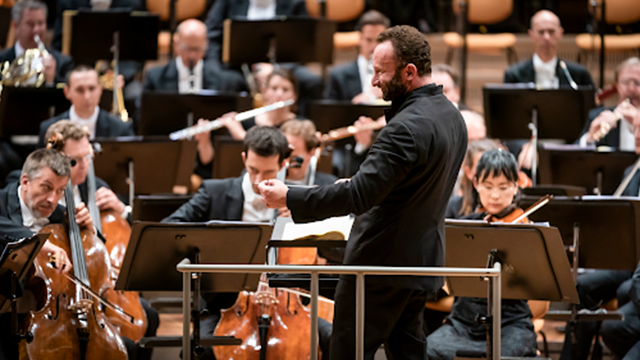 Deutsche Welle Festival Concert, Petrenko Premiere
Sunday, May 17th, 2pm
The decision – one orchestra member, one vote – was made four years ago. Now Berlin is in Petrenko fever. The new music director and principal conductor of the Berlin Philharmonic, the seventh in the orchestra's venerable history, has promised a return to its core repertory and competence. Audiences, and notably, orchestra members, are thrilled. We have his inaugural concert in the Berlin Philharmonie.On the program: symphonic suite from Lulu, the opera by Alban Berg. And the Symphony No. 9 by Ludwig van Beethoven.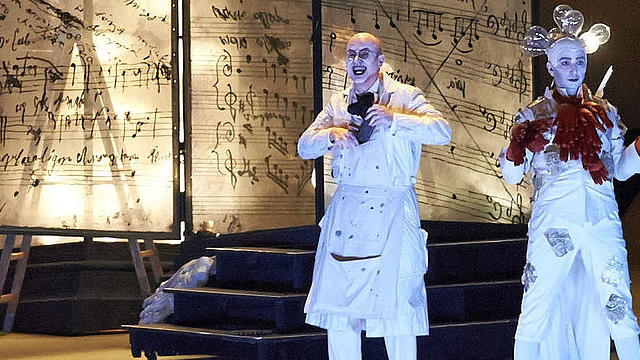 Tales of Hoffmann
Saturday, May 23rd, 1pm
"Love makes you blind, art makes you free - this is how Hoffmann could sum up his own life" says conductor Frédéric Chaslin about the opera Les Contes d'Hoffmann. This performance was recorded in September 2019 during the celebration of the 200th anniversary of the genius composer Jacques Offenbach, The Vienna State Opera brings his most famous masterpiece back on stage: a psychologically multilayered panopticon in the masterly and skilfully surreal production of Andrej Serban. Olga Peretyatko takes over the three female leads: Olympia, Antonia and Giulietta, while Dmitry Korchak sings the title role.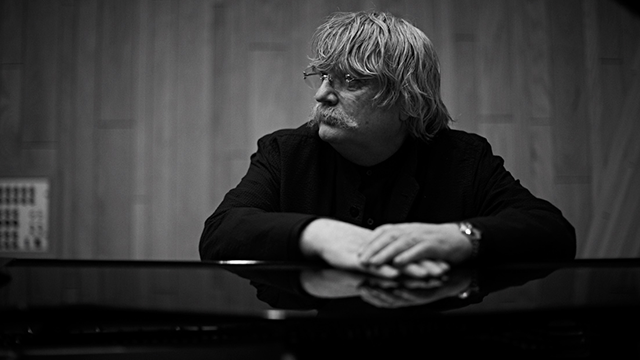 VIA Radio Special: The Armed Man
Sunday, May 24th, 2pm
On this Memorial Day weekend VIA Radio presents a complete broadcast of The Armed Man by Welsh composer Karl Jenkins.
The Armed Man is a Mass commissioned by the Royal Armouries Museum for the Millennium celebrations and it was dedicated to victims of the Kosovo crisis. Subtitled "A Mass for Peace", the work is, like Benjamin Britten's War Requiem before it, essentially an anti-war statement. Jenkins combines elements of the Catholic Requiem Mass with other sources. It follows a centuries-old practice of using the 15th-century folk song "L'homme armé" as elemental material for a mass setting. The Armed Man features the tune in the first and last movements. It is scored for four-part chorus with soloists and a symphony orchestra.
For Memorial Day VIA features a broadcast of the recording The Armed Man conducted by Karl Jenkins. The program also features pieces intended as tributes to service men and women.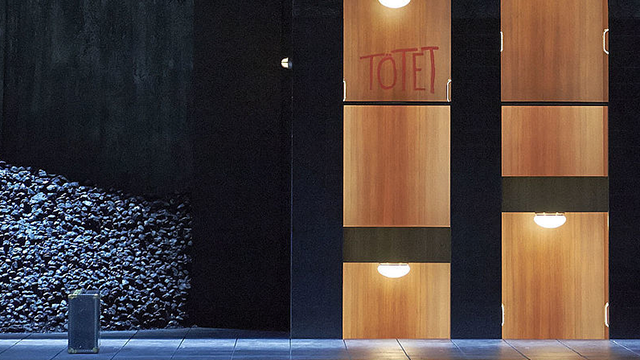 Elektra
Saturday, May 30th, 1pm
Elektra marks the beginning of the long and fruitful relationship between congenial partners Richard Strauss and Hugo von Hofmannsthal. The single act opera - premiered in 1909 - tells a tale of a mythological family history caught between guilt and revenge, fate, redemption and downfall.
The vocally challenging title role is sung by Christine Goerke. Waltraud Meier sings the role of Elektra's mother Clytemnestra. The treacherous Queen's lover, Aegisthus, is sung by Norbert Ernst. Simone Schneider has some of the most lyrical music of the score in her role as Chrysothemis. Rounding out this very dysfunctional family is the brother Orestes, portrayed here by Michael Volle.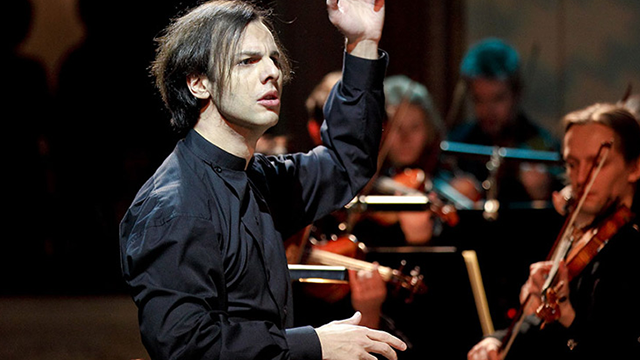 Deutsche Welle Festival Concert, Eight Bridges
Sunday, May 31st, 2pm
Seven bridges span the River Rhine at Cologne. The eighth one spans gulfs in the minds and hearts of music lovers, bringing the 20th and 21st centuries to the masses. And they love it; attendance at the most recent edition of Eight Bridges in Cologne was in the mid-range five digits. This all-Russian program is led by one of the most exciting young maestros around: Teodor Currentzis. For this conductor, music is about communication. Currentzis says that music is, in fact, the means by which we communicate and express the truly important things. That's on this maestro's mind with every concert, no matter what's on the playbill. Rick Fulker hosts this Deutsche Welle Festival Concert as the Greek-Russian conductor leads the Southwest German Radio Symphony orchestra in music by the young Russian composers Sergei Nevsky and Dmitri Kourliandski – and the Symphony No. 2 by Sergei Rachmaninov.