13 Shows to Watch This July on WVIA TV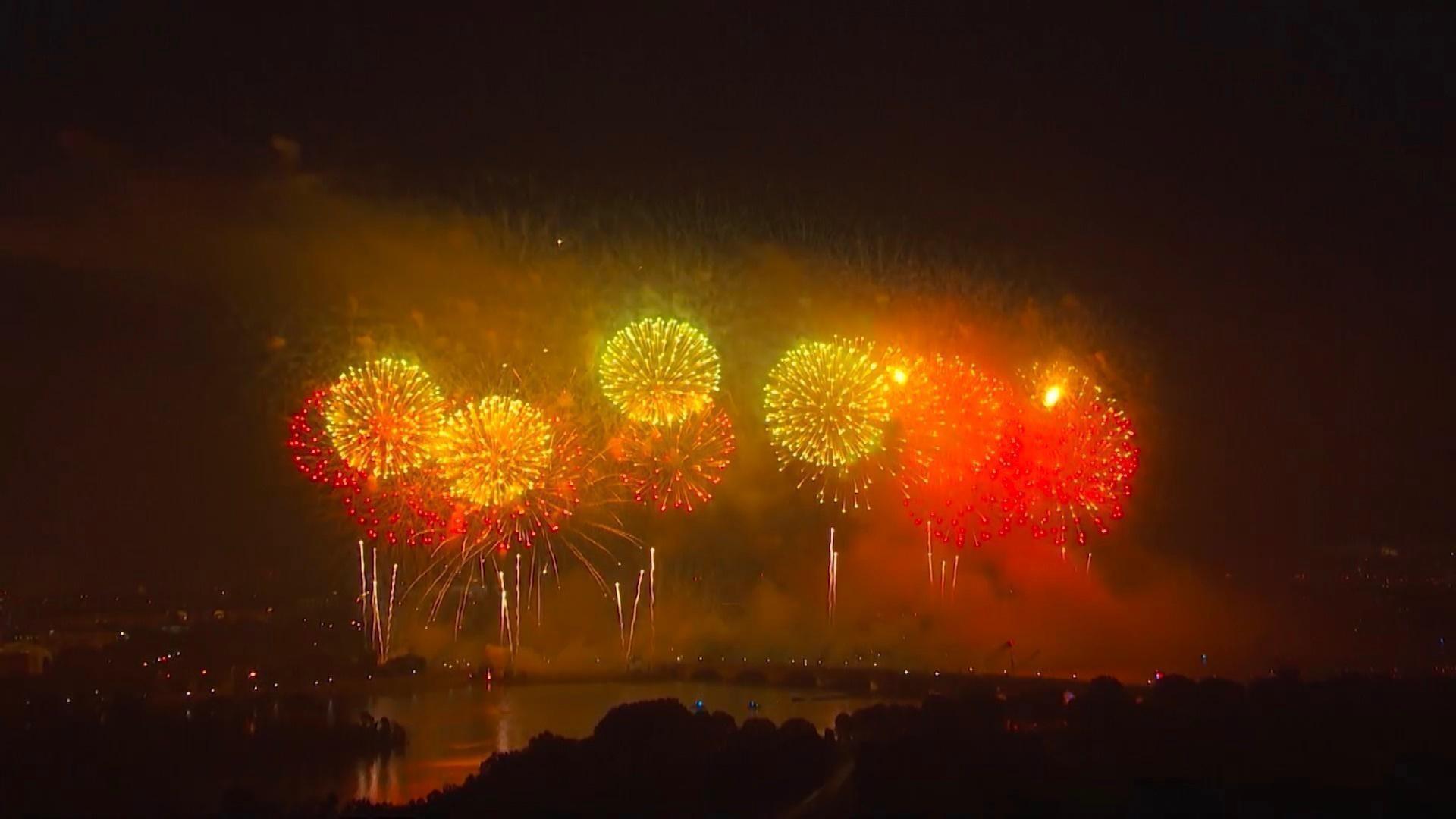 WVIA TV Highlights
Check out the WVIA TV Highlights for July 2021
Williamsport Art Attack
Friday, July 30th 7pm
"Williamsport Art Attack," chronicles how a once dying downtown was transformed by artists, musicians and the First Friday event. As a result of that transformation, the city now attracts artists from around the United States and the world. Encores: Saturday, July 31st 11pm, Sunday, August 1st 12:30pm
Midsomer Murders: The Sleeper Under the Hill
Part 1, Sunday, June 27th 7pm - encores Saturday, July 3rd 9pm
Part 2, Sunday, July 4th 7pm - encores Saturday, July 10th 9pm
In Midsomer Mow, the gruesome discovery of a farmer's eviscerated body in an ancient stone circle is made just days before the spring equinox. First appearance of Dr. Kate Wilding (Tamzin Malleson).
Midsomer Murders: The Night of the Stag
Part 1, Sunday, July 11th 7pm - encores Saturday, July 17th 9pm
Part 2, Sunday, July 18th 7pm - encores Saturday, July 24th 9pm
A VAT inspector goes missing as he hunts for an illicit cider still responsible for brewing The Beast, a potent local hooch. At the Midsomer Abbas spring fayre which celebrates its friendship with Midsomer Herne, Barnaby and Jones sample the local cider, while temperance preacher Norman Grigor calls on residents to repent of their drunken ways. Suddenly, Barnaby is violently ill as the body of missing man Peter Slim is found floating in the cider vat. Meanwhile Samuel Quested (Warren Clarke), the traditionalist mayor of Midsomer Abbas, seeks to revive the ancient rite known as 'The Stag.'
Midsomer Murders: A Sacred Trust
Part 1, Sunday, July 25th 7pm - encores Saturday, July 31st 9pm
Part 2, Sunday, August 1st 7pm - encores Saturday, August 7th 9pm
Barnaby and Jones investigate the cloistered world of Midsomer Priory when a nun is strangled to death. The detectives uncover a complex mystery involving holy orders, teenage romantic liaisons, African art and missing antique silver as the community is forced to open its doors to 21st-century policing. Guest stars include Cliff Parisi (Call The Midwife).
A Capitol Fourth
Sunday, July 4th 8pm with special encore at 9:30pm
The 41st edition of America's Independence Day celebration features performances by top stars from pop, country, R&B, classical and Broadway, capped off with patriotic classics and a spectacular fireworks display over the Washington, DC skyline.
Latino Experience
Tuesdays 9pm July 6th thru 20th
Explore a broad collection of experiences, perspectives and points of view through a variety of short films that highlight the diversity of the Latino/a/x community and illuminate the vibrancy of the U.S. and Puerto Rico.
Real Rail Adventures: Swiss International Hubs
Thursday, July 8th 9pm
In REAL RAIL ADVENTURES: SWISS INTERNATIONAL HUBS, host Jeff Wilson explores five international rail hubs in Switzerland that enable efficient trips to Germany, France and Italy. Enjoying grand historic sites, bustling urban neighborhoods, quiet traditional villages and off-the-beaten track surprises, Jeff teaches viewers how to create stress-free, illuminating, multi-country European train adventures.
Great Performances - Gloria Estefan: Sangre Yoruba
Friday, July 9th 9pm
Adventure through three of Brazil's most influential cities with the GRAMMY Award-winning singer as she explores the origins of its music through its people and offers an inside look at the creation of her new Brazilian-influenced album.
Unforgotten Season 4 on Masterpiece
Sundays 9pm July 11th thru August 15th
Stars Nicola Walker and Sanjeev Bhaskar are back as the crime solving duo DCI Cassie Stuart and DI Sunny Khan, with writer/executive producer Chris Lang and director Andy Wilson back at the helm in this fourth season.
Professor T
Sundays 10pm July 11th thru August 15th
Professor Jasper Tempest, a genius Cambridge University criminologist with OCD and an overbearing mother, advises the police. This British version of the Belgian crime drama of the same name, stars Ben Miller.
Icon: Music Through the Lens
Fridays 9pm July 16th thru August 13th
Revel in the eye-opening, thrilling world of live music photography through the experiences of the men and women who have documented popular music in images, from the earliest darkrooms to the fast-evolving digital landscapes of the present day.
Great Performances - Roots of Latin Jazz
Friday, July 16th 10pm
Celebrate the rhythms of Latin music with the Raices Jazz Orchestra and performances by GRAMMY-winning artists including Richard Bona and Anaadi. Hosted by Sheila E.
Classic Albums - Queen - A Night at the Opera
Friday, July 23rd 10pm
Explore the story behind the album that made the band a global rock phenomenon in 1975. One of the most expensive and creative LPs of the time, its mix of hard rock, pop, opera, music hall camp and more propelled Queen into rock and roll history.
American Masters - Buddy Guy: The Blues Chase the Blues Away
Tuesday, July 27th 9pm
Dive into the career of the legendary blues guitarist, a pioneer of Chicago's West Side sound and major influence on rock titans like Jimi Hendrix and Eric Clapton. Featuring new performances and interviews with John Mayer, Carlos Santana and more.
Classic Albums - Fleetwood Mac - Rumors
Friday, July 30th 10pm
Learn the definitive story of the making of an album that truly earned its place in the pantheon of rock music history. Released in 1977, the album sold 15 million copies worldwide and was christened Album of the Year at the 1978 Grammy Awards.