18 Shows to Watch this February on WVIA TV
by
Published on
• Last modified on
• Comments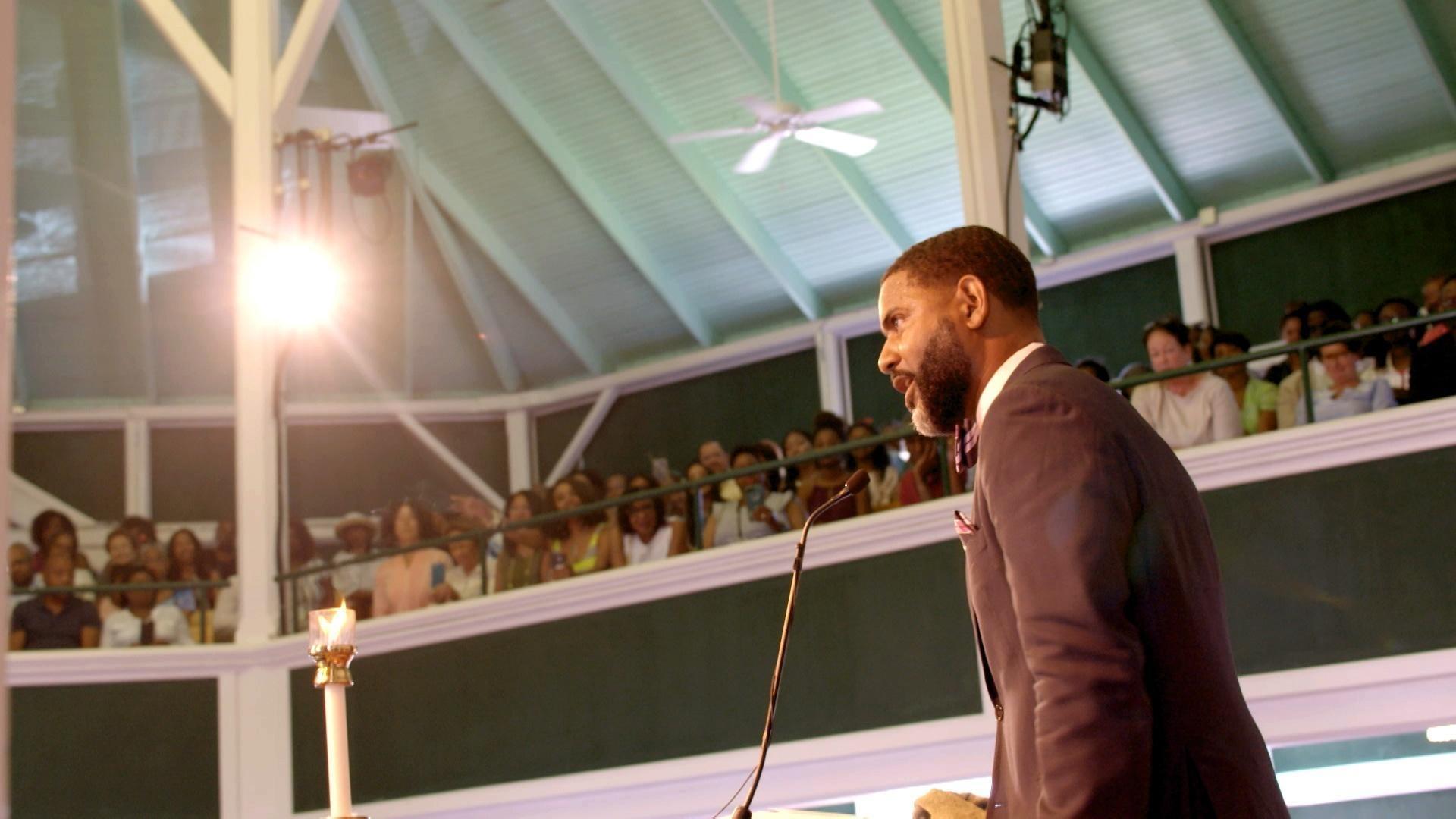 WVIA TV Highlights
Check out the WVIA TV Highlights for February 2021
Keystone Edition Reports - State of the Region
Thursday, February 4th 8pm
What are the issues that matter most in northeastern and central Pennsylvania? Keystone Edition Reports examines what you want to know, and how the issues affect everyone in the 21 counties that make up our region.
Keystone Edition Business - Trading Up
Thursday, February 11th 8pm
Skilled trades workers are becoming more and more in demand. Older workers are retiring, and there's a lack of younger workers to take their places. A skilled trade is one way to get a higher salary, with not as much formal schooling and less student debt. Some schools offer distance learning in trades like electrician or plumbing. Keystone Edition: Business investigates what jobs are in demand in our area, how you can get the training you need, and why there's such a need for skilled trades workers right now.
Keystone Edition Arts - Black History Month - Creative Perspectives in Our Region
Thursday, February 18th 8pm
Keystone Edition Arts will explore the work of past and present Black artists in our region and learn how their contributions resonate in-and-outside our region.
Keystone Edition Health - Strides in Genomics
Thursday, February 25th 8pm
As scientists learn more about the human genome, the medical practice of genomics has emerged. Doctors practicing genomics can use a patient's genetic information to help inform and determine treatment plans. What strides have doctors in our area made in this field, and how does this impact the health of our region?
Call the Doctor - Head and Neck Cancers: What You Should Know
Wednesday, February 3rd, 7:30pm
Head and neck cancer account for about four percent of all cancers in the United States. Experts estimate that more than 14-thousand people died from the disease last year alone and symptoms can vary, depending on where cancer starts.
Call the Doctor - Living with Congenital Heart Defects
Wednesday, February 10th, 7:30pm
One in four babies is born with congenital heart defects or CHDs. These defects can range from a small hole to missing or poorly formed parts of the heart. Experts don't know what causes congenital heart defects, but research shows the mother's health conditions, such as obesity or pre-existing diabetes may play a role.
VIA Short Takes - Episode 7
Thursday, February 11th 9pm
Segments in this 7th episode of VIA Short Takes include:
Bill Wennington: Giving Pickleball - Bill Wennington is no stranger to success. The former Chicago Bulls center was part of their historic championship run from 1996-98. Now, he's shifted his focus from basketball to a sport that you might not be as familiar with – pickelball. On this episode of Short Takes, we'll take you to the Wilkes-Barre YMCA to revisit his career highlights and get the lowdown on this new sports sensation!
Denison House - Window on The Revolution - Members of the 24th Connecticut Militia Regiment set up camp on the grounds of the Nathan Denison House in Forty Fort, one of the oldest homes in Wyoming Valley.
Through the Mask of Noh - International performance company Theatre Nohgaku tells a story of the American Civil War through an ancient Japanese art form called Noh.
Amilcar Arroyo: Tomatoes, Newspapers, Opportunity - Peruvian native Amilcar Arroyo is the editor of El Mensajero, a Spanish-language newspaper in Hazelton, PA. Amilcar runs the annual Latin Festival in Hazelton.
Jim Cara: Guitar Builder to the Stars - Jim Cara is a custom guitar builder starting the Original Cara Hot Rod Guitars. Cara builds custom guitars for such bands as for Kiss, Steve Miller, Cheap Trick, House of Blues, Brad Gillis from Night Ranger and Lita Ford.
Independent Lens - 9to5: The Story of a Movement
Monday, February 1st 10pm
Go inside the inspiring movement for women's workplace equality in the 1970s. Started by a group of Boston secretaries, the 9to5 cause used humor to attract press attention and shame bosses into giving better pay and ending sexual harassment.
Frontline - China's COVID Secrets
Tuesday, February 2nd 10pm
The untold story of the beginning of the coronavirus pandemic and how China responded. Chinese scientists and doctors, international disease experts and health officials reveal missed opportunities to suppress the outbreak, and lessons for the world.
Beyond the Elements on Nova
Wednesdays February 3rd thru 17th 9pm
This three part series picks up where David Pogue left off in NOVA's popular special "Hunting the Elements," where he sets out on a worldwide quest to find the key molecules and chemical reactions that have paved the way for human civilization, life and even the universe as we know it.
Europe's New Wild
Wednesdays February 3rd thru 24th 10pm
In an inspiring story of the wild rebirth of a continent, this series reveals the spectacular resurgence of nature across Europe's most varied and breathtaking landscapes.
This Old House
Thursdays 7:30pm beginning February 4th
America's favorite home improvement series, the Emmy Award-winning THIS OLD HOUSE, with host Kevin O'Connor, general contractor Tom Silva, plumbing and heating expert Richard Trethewey, landscape contractor Roger Cook and master carpenter Norm Abram.
Dreams of Hope
Thursday, February 4th 9pm
DREAMS OF HOPE tells the story of a historic concert at the Sixteenth Street Baptist Church in Birmingham, Alabama, more than 50 years after a hate crime there killed four African American girls. Conducted by Dr. Henry Panion III, the concert performance features musical instruments that serve as symbols of hope - violins restored from Holocaust concentration camps. The documentary incorporates behind-the-scenes interviews reflecting on the purpose of the event: to celebrate the resilience of those who have faced hate, discrimination and racism.
Lidia Celebrates America - A Salute to First Responders
Friday, February 12th 10pm
Join Chef Lidia Bastianich on a trip across the country to visit those serving on the front lines. From coast to coast, Lidia follows dedicated first responders, military and medical workers, and sees the prominent role food plays in their lives.
The Black Church: This Is Our Story, This Is Our Song
Tuesday February 16 & Wednesday, February 17 9pm
Retrace the 400-year-old-story of the Black church in America with Henry Louis Gates, Jr., exploring its role as the site of African American organizing, resilience, autonomy, freedom and solidarity.
American Experience - Voice of Freedom
Monday, February 15th 9pm
On Easter Sunday 1939, contralto Marian Anderson stepped up to a microphone in front of the Lincoln Memorial in Washington, D.C. She was barred from performing at Constitution Hall by the Daughters of the American Revolution, and first lady Eleanor Roosevelt publicly resigned her D.A.R. membership in protest; this film marks that landmark moment.
Independent Lens - Mr. Soul
Monday, February 22nd 10pm
Before Oprah, before Arsenio, there was Mr. SOUL! During the civil rights movement, one Black pioneer reconceived a Harlem Renaissance and ushered giants and rising stars of Black American culture onto national television. Ellis Haizlip created the groundbreaking PBS series SOUL!, which became one of the most culturally significant television shows in U.S. history.