20 Shows to Watch This March on WVIA TV
by
Published on
• Last modified on
• Comments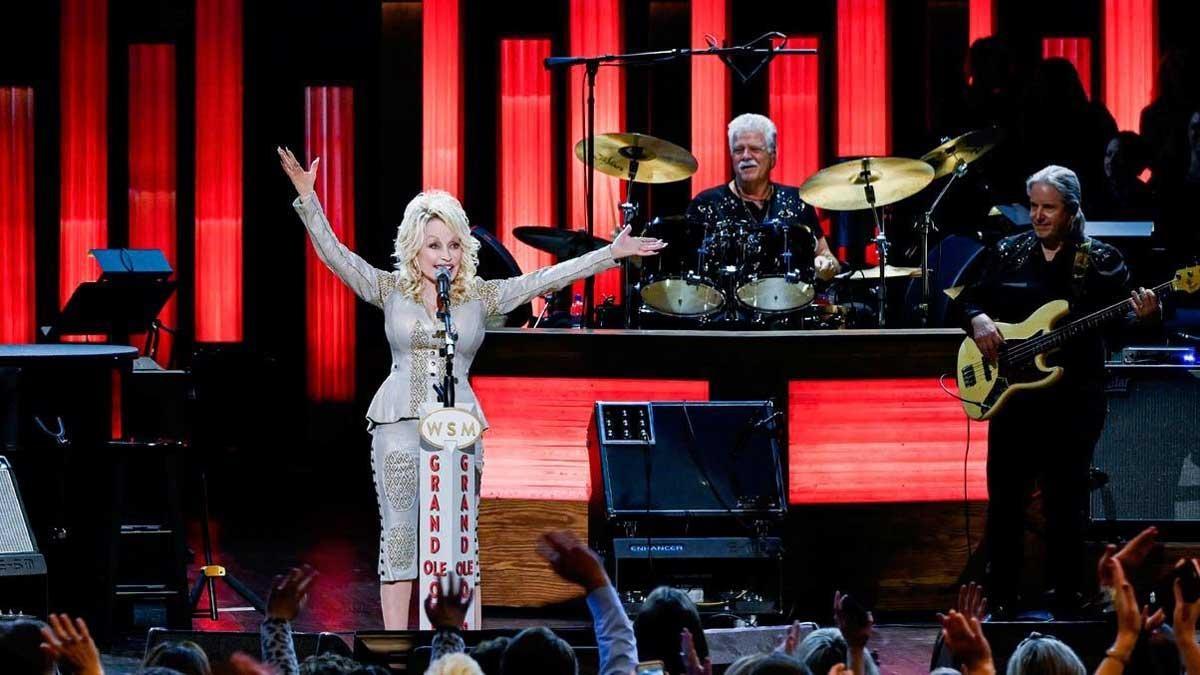 WVIA TV Highlights
Check out the WVIA TV Highlights for March 2021
Keystone Edition Reports: Education Evolution
Thursday, March 4th 8pm
The past school year has been a rollercoaster ride for students, educators, and parents. The global pandemic keeps shifting learning from the classroom to home and back again. Is this lack of stability affecting learning? Keystone Edition Reports explores the challenges as education evolves to adapt to the COVID-19 crisis.
Keystone Edition Business: Made in NEPA
Thursday, March 11th 8pm
Are you looking for work? While many jobs are being lost to automation, northeastern and central Pennsylvania is a hub of manufacturing and distribution jobs, including ones that you may not know about. Do you have the skills these employers are looking for? How can you get them? Keystone Edition: Business lets you know what's being made in your own backyard.
Keystone Edition Arts: Women's History Month
Thursday, March 18th 8pm
Keystone Edition Arts will feature women in our region who are involved with the arts in unexpected ways.
Keystone Edition Health: Putting Food on the Table: Food Insecurity
Thursday, March 25th 8pm
Do you know where your next meal will come from? Will you be able to afford a nutritious meal for yourself and your family? In the year 2017 alone, 1.5 million Pennsylvanians lacked access to affordable food and were at risk of going hungry. In Northeastern PA, multiple organizations are working every day to lower that number and keep their communities well-fed, even in areas known as food deserts.
Call the Doctor - Mental Health: Let's Talk About It
Wednesday, March 3rd 7:30pm
Mental health affects how we think, feel, and act. It also determines how we relate to others, make choices, and handle stress. Medical research shows that each year, one in five adults in the United States experiences some kind of mental illness, and one in six children between the ages of six and 17 are living with a mental health issue.
Call the Doctor - Living with Autoimmune Disease
Wednesday, March 10th 7:30pm
An autoimmune disease is a condition in which a person's immune system attacks healthy cells in their body. Doctors still don't know what causes most autoimmune diseases or why some people are more likely to get them than others. A recent study shows women are more likely to get an autoimmune disease than men, and researchers suspect genetics could play a part in causing autoimmune disorders.
Connecting Our Country, Saving Lives: The Healthcare Interoperability Agenda
Friday, March 19th 7pm
This public education program is the second in a four-part series designed to share the current and future promising story of health information interoperability in local, state and national spaces to engage and empower patients, families and communities.
Dolly Parton & Friends: 50 Years at the Opry
Monday, March 1st 8pm
Join the country music superstar to celebrate her 50 years at the Grand Ole Opry. Bringing together five decades of hits into one unforgettable evening, Dolly is joined by special guests including Emmylou Harris, Toby Keith and more.
Nature - Snow Bears
Wednesday, March 3rd 8pm
Set against the magical backdrop of the Arctic, NATURE "Snow Bears" is a dramatized story based on the extraordinary adventures and life-changing journey of newborn polar bear cubs as they leave the safety of their den for the first time. Bravely led by their mother, the cubs must make the perilous 400-mile voyage to the sea to feed. Encountering many dangers along the way - Arctic foxes, roaming bears ready to kill, extreme weather, snowdrifts and ice cracks - they undertake an epic survival challenge. These cubs are rarely seen in their natural habitat, and "Snow Bears" is a unique glimpse into their world. Kate Winslet narrates.
Carpenters: Close to You (My Music)
Thursday, March 4th 10pm
MY MUSIC Presents THE CARPENTERS: CLOSE TO YOU is a music-filled documentary that traces the Carpenters' career through the eyes of Richard Carpenter and the group's friends in the music business, featuring their their top recording hits, including "(They Long to Be)Close to You," "Top of the World," "For All We Know," "Superstar," "Yesterday Once More," "Rainy Days and Mondays" and "We've Only Just Begun." Between 1970 and 1983, the Carpenters were awarded 10 gold singles and 9 gold albums, many of which also achieved multi-platinum status. They won Grammy Awards as Best New Artist and Best Contemporary Vocal group in 1970 and for Album of the Year in 1971. That same year, Karen and Richard hosted the NBC-TV summer series, "Make Your Own Kind of Music" and later starred in a series of specials on ABC-TV into the 1980s. Their soundtrack recording of "Bless the Beasts and Children" was nominated for an Academy Award, and they performed it at the Oscar telecast in 1972. From 1970 to 1981, the Carpenters consistently were represented on the Billboard charts with 17 of their singles in the Pop Top 20, including three #1 songs and six songs at #2 in addition to 17 songs hitting #1 on the Easy Listening chart. The Carpenters became the top American recording act of the 1970s and have sold over 100 million recordings worldwide. THE CARPENTERS: CLOSE TO YOU features interviews with Richard Carpenter in addition to the group's musicians, famous friends and colleagues, particularly those who helped them achieve stardom, including Herb Alpert, Paul Williams, Burt Bacharach and Petula Clark. The program also contains rare footage of Richard and Karen, including never-before-seen promotional films, concert performances, studio recording sessions, archival television appearances and outtakes.
Rick Steves Hunger and Hope: Lessons from Ethiopia and Guatemala
Friday, March 5th 10:30pm
In the op-ed style documentary RICK STEVES HUNGER AND HOPE: LESSONS FROM ETHIOPIA AND GUATEMALA, travel host Rick Steves' concern with world hunger relief leads him on a rare journey outside of Europe. Rick meets struggling farmers in Ethiopia and Guatemala, and discovers what life is like for the 700 million people living on under $2 per day. Then, the optimistic travel host learns from locals and experts about innovative solutions which have decreased hunger rates by half in the last generation, and promise to make further improvements in the developing world.
It's What's Happening Baby (My Music Presents)
Saturday, March 6th 8pm & Thursday, March 11th 8:30pm
Famed New York disc jockey "Murray The K" (Muray Kaufman) became known as "The Fifth Beatle" when he befriended John, Paul, George & Ringo at the start of the musical British Invasion of the 1960s. In addition to presenting all-star rock and soul concerts at the historic Brooklyn Fox theatre, Murray The K hosted a legendary CBS-TV special, "It's What's Happening Baby," which will be seen for the first time in over 50 years on Public Television. The program, originally created with the U.S. government to encourage summer employment of teenagers, features over a dozen iconic artists singing some of the greatest hits of all time, including Ray Charles, Dionne Warwick, The Righteous Brothers, The Supremes, The Miracles, Johnny Rivers, Marvin Gaye, Herman's Hermits, The Temptations and Patti LaBelle & The Bluebelles.
Carole King & James Taylor Live at the Troubadour
Wednesday, March 10th 9:30pm & Saturday, March 13th 9pm
In November 2007, 36 years after they first performed together at The Troubadour in West Hollywood, Carole King and James Taylor reunited to celebrate the venue's 50th anniversary. CAROLE KING & JAMES TAYLOR AT THE TROUBADOUR captures this memorable performance and includes such hits as "So Far Away," "Carolina in My Mind," "It's Too Late," "Something in the Way She Moves," "Will You Love Me Tomorrow," "Fire and Rain" and many more.
Riverdance 25th Anniversary Show
Sunday, March 14th 8pm
Celebrate the magic in this powerful and stirring reinvention of the groundbreaking show. Catapulting Riverdance into the 21st century, this new cinematic experience immerses viewers in the extraordinary energy and passion of Irish music and dance.
Ireland In Music
Thursday, March 18th 9pm
Ireland in Music spotlights the very best of contemporary Irish musical talent shot all around Ireland showcasing glorious music and landscape backdrops.
Independent Lens - Coded Bias
Monday, March 22nd 10pm
When MIT Media Lab researcher Joy Buolamwini discovers most facial recognition does not see dark-skinned faces or women with accuracy, she joins the fight to expose the threats to civil liberties posed by an increasingly data-driven, automated world.
Fast Forward
Wednesday, March 24th 10pm
Follow four millennials and their parents as they travel through time wearing an MIT-produced "aging empathy suit" and working with professional make-up artists to navigate the realizations, conversations and mindset required to age successfully.
American Masters - Twyla Moves
Friday, March 26th 9pm
Explore legendary choreographer Twyla Tharp's career and famously rigorous creative process, with original interviews, first-hand glimpses of her at work and rare archival footage of select performances from her more than 160 choreographed works.
American Experience - The Blinding of Isaac Woodward
Tuesday, March 30th 9pm
Discover the 1946 incident of racial violence by police that led to the racial awakening of President Harry Truman and set the stage for the landmark 1954 Supreme Court Brown v. Board of Education decision, jump-starting the civil rights movement.
Extinction: The Facts
Wednesday, March 31st 8pm
With 1 million species at threat, David Attenborough explores extinction and how this crisis has consequences for us all, even putting us at greater risk of pandemic diseases.