20 Shows to Watch This November on WVIA TV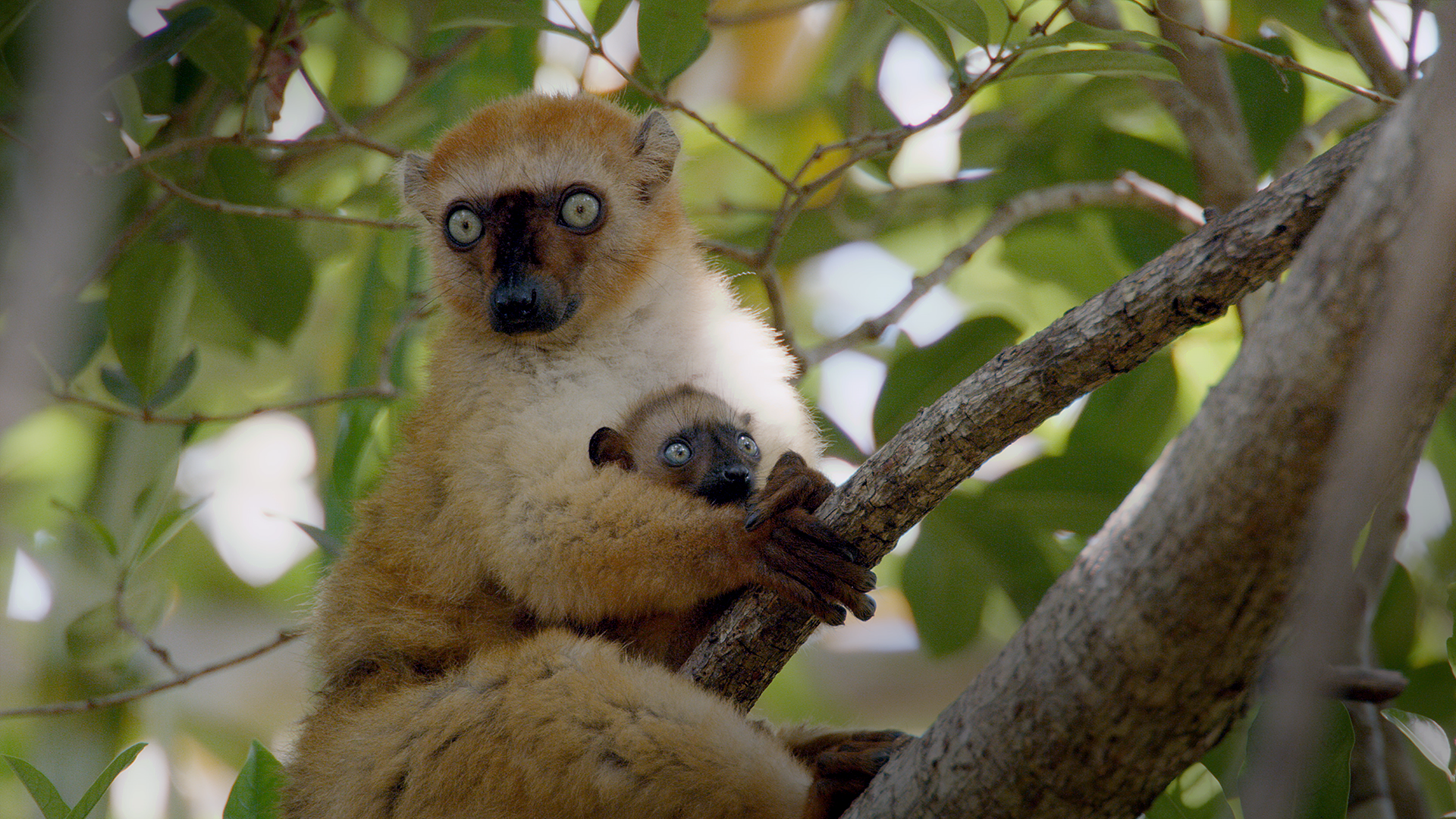 WVIA TV Highlights
Check out the WVIA TV Highlights for November 2020
Keystone Edition: Reports – Evictions on Hold
Thursday, November 5th 8pm
Millions of people have spent much of the year out of work and struggling to pay their bills, including rent. Normally, when a tenant can't or doesn't pay rent, a landlord can evict them and start recouping that money. However, in response to the pandemic, the federal government placed a moratorium on eviction, but it doesn't actually mean that no one can be evicted. Find out what your options are as a landlord, or what you can do if you're facing eviction on Keystone Edition: Reports.Larry Vojtko is the moderator. Encores: Saturday, November 7th 6:30pm, Sunday, November 8th 12pm
Keystone Edition: Business – Help for the Holidays
Thursday, November 12th 8pm
Holiday shopping will be here before you know it, and this year is unlike any other. With major retailers already choosing to stay closed on Thanksgiving, digital marketing may prove more valuable than ever before. Smaller shops will need to work harder to keep up, but there are resources out there. Keystone Edition: Business investigates what's available to help businesses stay competitive in an unprecedented economic climate. Kris Jones is the moderator. Encores: Saturday, November 14th 6:30pm, Sunday, November 15th 12pm
Keystone Edition: Arts – Inclusivity in the Arts
Thursday, November 19th 8pm
2020 is the 30th Anniversary of the American with Disabilities Act. Keystone Edition: Art will explore how those with disabilities create and perform; challenging our expectations of what "disability" means and how arts groups are accommodating audience members with special challenges. Erika Funke is the moderator. Encores: Saturday, November 21st 6:30pm, Sunday, November 22nd 12pm
Keystone Edition: Health – Alcohol and Substance Abuse
Thursday, November 26th 8pm
Everyone knows the harmful health effects of alcohol and substance abuse, but what can we do to help those who are struggling? We will speak to experts about what causes the rates of alcoholism and substance abuse in our area and the recovery programs available to those looking for help. Tonyehn Verkitus is the moderator. Encores: Saturday, November 28th 6:30pm, Sunday, November 29th 12pm
Call the Doctor – Diabetes: The Silent Epidemic
Wednesday, November 4th, 7:30pm
In the United States, the estimated number of people over 18 years of age with diagnosed and undiagnosed diabetes is over 30 million. Diabetes is a disease that occurs when the blood sugar is too high. Over 25 million people in the US have type 2 diabetes and the majority are not aware they have the condition.
Gynecologic Cancer: Facts Women Should Know
Wednesday, November 11th, 7:30pm
Every six minutes a woman in the US is diagnosed with Gynecological Cancer. The cancer is an uncontrolled growth and spread of abnormal cells that originate in the female reproductive system. What are the different types of this cancer and what treatments are available?
Roadkill on Masterpiece
Sundays 9pm November 1st - 22nd
This series is about Peter Laurence (Hugh Laurie), a self-made forceful and charismatic politician. Peter's public and private life seems to be falling apart -- or rather is being picked apart by his enemies. As the personal revelations spiral, he is shamelessly untroubled by guilt or remorse, expertly walking a high wire between glory and catastrophe as he seeks to further his own agenda while others plot to bring him down. However, events show just how hard it is, for both an individual and a country, to leave the past behind. With enemies so close to home, can Peter Laurence ever out-run his own secrets to win the ultimate prize?
PBS Newshour Special: Election 2020
Tuesday, November 3rd 6pm
Join PBS NEWSHOUR for special coverage of the 2020 Presidential Election.
Nature - Primates
Wednesdays 8pm November 4th - 18th
They are called the highest order of animal on the planet. Primates, with their big brains, are smart and adaptable. They use tools, self-medicate, hunt and swim. They are social and political, form hierarchies and friendships. Get to know the many species of primates, from the popular chimpanzee and gorilla, to the more obscure species like the snub-nosed monkey, the slow loris, the tarsier and much more. Filmed over two years on 28 filming expeditions across the globe.
Secrets of the Dead - Abandoning the Titanic
Wednesday, November 4th 10pm
Join a team of investigators as they search for the identity of the captain of a "mystery ship" that turned away from the "unsinkable" Titanic in its darkest hour, abandoning thousands of lives to the icy waters and their deaths.
Silent Soldier and the Portrait
Thursday, November 5th 9pm
Shot primarily in England and France, THE SILENT SOLDIER AND THE PORTRAIT documents the story of one of the last living survivors of a major World War II military tragedy, and two secrets that he kept for decades. On Christmas Eve 1944, John Suter Waller was a 19-year-old soldier on his way to join in the Battle of the Bulge. A German U-boat sunk his troop's ship, the USS Leopoldville, killing more than 800 U.S. military personnel as it plunged into the icy waters of the English Channel. Fearing the effect of the news on morale back home, the military instructed the survivors not to discuss it. John Waller kept that secret faithfully for more than 75 years. John Waller's other secret involved a French portrait "purloined" from a ruined estate during the war. The moving stories of the Leopoldville and the portrait, discovered during a move, set both father and daughter on a journey to retrace the young soldier's footsteps as he headed to war so long ago.
Finding Your Roots - War Stories
Tuesday, November 10th 8pm
Henry Louis Gates, Jr. explores the roots of actor Julianne Moore, comedian Bill Hader and painter Kehinde Wiley, revealing how their ancestors' military service left an indelible mark on their families -- and on their country.
Rise of the Nazis
Tuesdays, 9pm November 10th - 24th
See how Adolf Hitler and the Nazis rise to power. In 1930, Germany is a liberal democracy. Just four years later, democracy is dead, Germany's leader is a dictator and the government is in the hands of the Nazis.
Grandpa's War Story Goes Viral
Thursday, November 12th 9pm
Narrated by Liev Schreiber, GRANDPA'S WAR STORY GOES VIRAL shares the remarkable account of James (Jim) Schmidt's World War II service and military career, and his grandson Henry De Hoop's efforts to generate interest in his grandfather's war journey with the help of social media. Like 16 million others of his generation, Schmidt responded to the national call to duty following the bombing of Pearl Harbor in 1941. The twist: Schmidt enlisted at the age of 14 and left home without ever telling his parents. As a member of the 504th Parachute Infantry Regiment of the 82nd Airborne Division, he was sent to North Africa in late April of 1943. Schmidt's age was eventually revealed, and he was sent home, after his wounding in the invasion of Sicily. Not to be deterred, Schmidt would serve stints in both the U.S. Navy and Merchant Marines before finally reaching 18 and officially rejoining the Army. GRANDPA'S WAR JOURNEY GOES VIRAL charts a story of service that began in a movie theater in 1942 where the film Parachute Battalion grabbed a boy's attention and ends in the jungles of Vietnam more than two decades later.
Independent Lens - Jonathan Scott's Power Trip
Monday, November 16th 10pm
Follow home renovation expert Jonathan Scott on his mission to flip the switch on how Americans access power. He travels the country and interviews a host of experts, and quickly learns how little choice the public has in how they source energy.
Nova - Saving Norte Dame
Wednesday, November 25th 9pm
When the Notre Dame cathedral caught fire in April 2019, Paris came perilously close to losing over 800 years of history. As engineers rebuild, researchers use cutting-edge technology to piece together what happened and restore the cathedral.
Riverdance 25th Anniversary Show
Thursday, November 26th 8:30pm
Celebrate the magic in this powerful and stirring reinvention of the groundbreaking show. Catapulting Riverdance into the 21st century, this new cinematic experience immerses viewers in the extraordinary energy and passion of Irish music and dance. Encore: Sunday, November 29th 7pm
Great Performances - Lea Salonga in Concert
Friday, November 27th 9pm
Enjoy a concert from the Sydney Opera House performed by the internationally acclaimed singer and the Sydney Symphony Orchestra featuring selections from her Broadway career, as well as hits from the animated movie blockbusters "Aladdin" and "Mulan." Encore: Sunday, November 29th 10:30pm
Josh Groban: An Evening of Harmony
Saturday, November 28th 9:30pm
A new concert produced virtually and showcasing Josh Groban greatest hits and featuring music from his upcoming album. Encore: Monday, November 30th 8pm
Masterpiece: 50 Fabulous Years!
Sunday, November 29th 9pm
A celebration of the iconic PBS series. From Upstairs, Downstairs and I, Claudius to The Jewel in the Crown and Downton Abbey --- Masterpiece has stood the test of time and introduced generations of PBS viewers to the delights of British period drama. Encore: Sunday, December 6th 7pm
Johnny Cash: A Night to Remember
Monday, November 30th 9:30pm
Never-before-seen Johnny Cash concert from 1973, recently found in Sony's vault. Songs include Big River, A Boy Named Sue, If I were a Carpenter, and Folsom Prison Blues. In addition, there will be an excerpt from a Johnny Cash documentary.