20 Shows to Watch This November on WVIA TV
by
Published on
• Last modified on
• Comments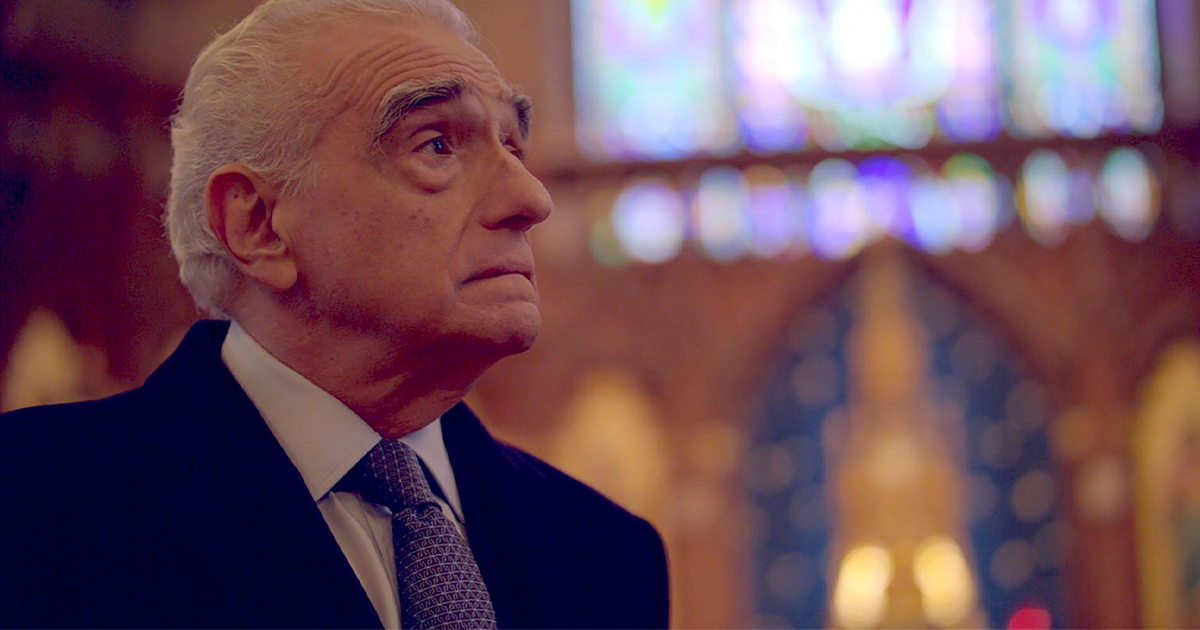 WVIA TV Highlights
Check out the WVIA TV Highlights for November 2021
Keystone Edition Reports - The Changing Face of NEPA
Monday, November 1st, 7pm
In the not-to-distant past, first-generation Italians and Irish started calling Northeastern Pennsylvania their homes. Our area is still attracting immigrants, but the demographic has changed. More Nepalese and Latin families are now settling here. Why here, and why now? Keystone Edition Reports takes a look at the changing face of Northeastern Pennsylvania.
Keystone Edition Business: Help for the Holidays
Monday, November 8th 7pm
It can be a struggle for small businesses to compete alongside major online retailers and big box stores that offer everything. So, how can brick-and-mortar, mom-and-pop stores survive, thrive, and keep customers and cash flowing? Unlock some secrets to success and find out what kind of help is out there for small businesses this holiday season on the next Keystone Edition Business.
Keystone Edition Arts: Native American Arts and Culture
Monday, November 15th 7pm
Pennsylvania was home to several Native American tribes, each with unique cultural characteristics. Keystone Edition Arts will talk with Native American artists and educators to expand our understanding of the arts and culture ? past and present - as we celebrate Native American Heritage Month.
Keystone Edition Health: School Nurses: Keeping Children Well
Monday, November 22nd 7pm
The school nurse serves in a pivotal role that bridges health care and education. Grounded by standards of practice, services provided by the school nurse include leadership, community/public health, care coordination, and quality improvement. School nurses are on the front lines of meeting the health needs of students. For over a century, their work has evolved significantly and goes far beyond bandaging playground scrapes.School nurses are now key to helping students manage chronic diseases, connecting families to crucial resources, screening children for health concerns, and much more.Learn more about the role the school nurse plays in your child's health on Keystone Edition Health.
Conversations for the Common Good - Witness to 9/11: A Victim, A Journalist, A Soldier
Tuesday, November 16th 7pm
From Gross Auditorium on the campus of Bloomsburg University in Bloomsburg Pa., a moderated panel of witnesses will explore their memories, reactions and responses to the tragic events of 9/11. The panel includes Elizabeth Miller, Rule of Law Fellow with September 11th Families for Peaceful Tomorrows; and BU graduate. Steve Coll, Pulitzer Prize winning author; Dean, Columbia University School of Journalism; and staff writer, The New Yorker, and Joseph Bennett former U.S. Army soldier, pilot, and BU graduate.
Family Night: Space
Thursday, November 4th 7pm
Have you always been curious about space? There's a lot to wonder about, right? When you think about jobs related to space, you probably think astronauts walking on the moon or those doing the countdown in mission control. There's no doubt those jobs are exciting! But there are so many other careers related to space that do not involve a space suit.
Midsomer Murders: Death of the Divas
Part 1, Sunday, October 31st 7pm
Part 2, Sunday, November 7th 7pm
The murder of a journalist has chilling echoes of a 1960s horror film starring Midsomer's own Stella Harris. When Stella's more famous sister returns after a 40-year family rift, the killings escalate, each reminiscent of a movie plot. Is life - and death - imitating art?Guest stars include Sinead Cusack (Home Again).
Midsomer Murders: The Sicilian Defence
Part 1, Sunday, November 14th 7pm
Part 2, Sunday, November 28th 7pm
Harriet Farmer wakes up after being in a coma since the night she tried to elope. Soon afterwards, a serial killer strikes members of a chess club. Could the attack which left Harriet for dead a year ago be linked to moves on a chess board? And where is her boyfriend Finn? Guest stars include John Bell (Outlander).
Oratorio: A Documentary with Martin Scorsese
Friday, November 5th 9pm
Martin Scorsese reveals the story of a single performance in 1826 that forever changed America's cultural landscape with the introduction of Italian opera to New York City -- an event Mozart's great librettist helped organize. Taking place in Scorsese's childhood church, this watershed event was lost to history for almost 200 years, but has been rediscovered and the 'lost oratorio" will be restaged.
Da Ponte's Oratorio: A Concert for New York
Friday, November 5th 10pm
A performance in 1826 at the Basilica of Old St. Patrick's Cathedral in Little Italy changed America's cultural landscape with the introduction of Italian opera to New York City - an event Mozart's librettist Lorenzo Da Ponte helped organize. Lost to history for almost 200 years, the program was recently rediscovered and restaged by an Italian opera company, Teatro Lirico di Cagliari, with Donato Renzetti conducting and featuring the music of Cimarosa and Zingarelli along with that of Haydn, Handel, and Arne.
Elvis and the USS Arizona
Thursday, November 11th 8pm
ELVIS AND THE USS ARIZONA tells the surprising story of how one of music's biggest icons helped to establish a USS Arizona memorial in Pearl Harbor. Elvis' fundraising concert drew public attention to the plight and helped to galvanize efforts to finish the USS Arizona Memorial as it stands today.
Memphis Belle: Her Final Mission
Thursday, November 11th 9pm
MEMPHIS BELLE: HER FINAL MISSION is an hour-long documentary that tells the story of two teams: the crew who flew her into combat and the restoration team that took 13 years to return her to her former glory. Two teams, separated by more than six decades, are bound together by their love of this remarkable and historic plane called the Memphis Belle.
Great Performances - A John Williams Premiere at Tanglewood
Friday, November 12th 9pm
Experience a concert of works by legendary composer John Williams from Boston Symphony Orchestra's summer home at Tanglewood including Williams' new violin concerto performed by virtuoso Anne-Sophie Mutter and other works conducted by Andris Nelsons.
Independent Lens - Storm Lake
Monday, November 15th 10pm
Go inside The Storm Lake Times, a Pulitzer-winning newspaper serving an Iowa town that has seen its share of changes. Editor Art Cullen and his family dedicate themselves to keeping the paper alive as local journalism across the country dies out.
Voces on PBS - American Exile
Tuesday, November 16th 10pm
Two Mexican American brothers -- both decorated Vietnam veterans -- find themselves facing deportation. They don their uniforms for one last fight -- to "leave no soldier behind" and bring the plight of deported veterans to the White House.
Independent Lens - Bedlam
Thursday, November 18th 8pm
Hear the poignant stories of people grappling with schizophrenia, bipolar disorder and other psychiatric conditions. Psychiatrist Kenneth Rosenberg visits ERs, jails and homeless camps to examine the national health crisis of mental illness.
Great Performances - San Francisco Symphony Reopening Night
Friday, November 19th 9pm
Celebrate opening night of San Francisco Symphony's 109th season as it welcomes its new GRAMMY-winning music director Esa-Pekka Salonen, featuring music by John Adams, Esperanza Spalding & Wayne Shorter and performances by Alonzo King LINES Ballet.
Charlie Brown Thanksgiving
Sunday, November 21st 7:30pm
Peppermint Patty invites everyone to Charlie Brown's for Thanksgiving, even though he's going to see his grandmother. Snoopy decides to cook his own version of a Thanksgiving meal with help from his friends.
Nature - My Life As A Turkey
Wednesday, November 24th 8pm
Deep in the wilds of Florida, writer and naturalist Joe Hutto was given the rare opportunity to raise wild turkeys from chicks. Eventually, he had to let his children grow up and go off on their own, but this was harder than he ever imagined.
Dean Martin and Frank Sinatra Family Christmas
Thursday, November 25th 8pm
Frank Sinatra and Dean Martin, along with their families, join together for this memorable Christmas celebration filmed in 1967. In addition to more than a dozen holiday classics, Frank and Dean give us a special present: a medley of many of their most beloved songs. They're joined by an all-star cast of friends and family: Nancy Sinatra, Frank Sinatra, Jr., Tina Sinatra, Claudia Martin, Craig Martin, Dean Paul Martin, Deana Martin, Gail Martin, Gina Martin, Ricci Martin, Jeanne Martin (Mrs. Dean Martin), Al Casey and Sammy Davis, Jr.
Happy Holidays with Bing and Frank
Thursday, November 25th 9:30pm
Originally aired on December 20th 1957, Happy Holidays with Bing and Frank is a timeless Christmas favorite featuring the magical combination of Frank Sinatra and Bing Crosby in an early color television special. The two legends swap Christmas carols, songs, and stories, pay a musical tribute to Victorian England, and duet on Christmas classics. The show finishes in inimitable fashion with "The Christmas Song" and "White Christmas" for pure festive perfection. Directed by Sinatra, with music conducted by Nelson Riddle, the special also features the Ralph Brewer Singers.