21 Shows to Watch on WVIA TV This September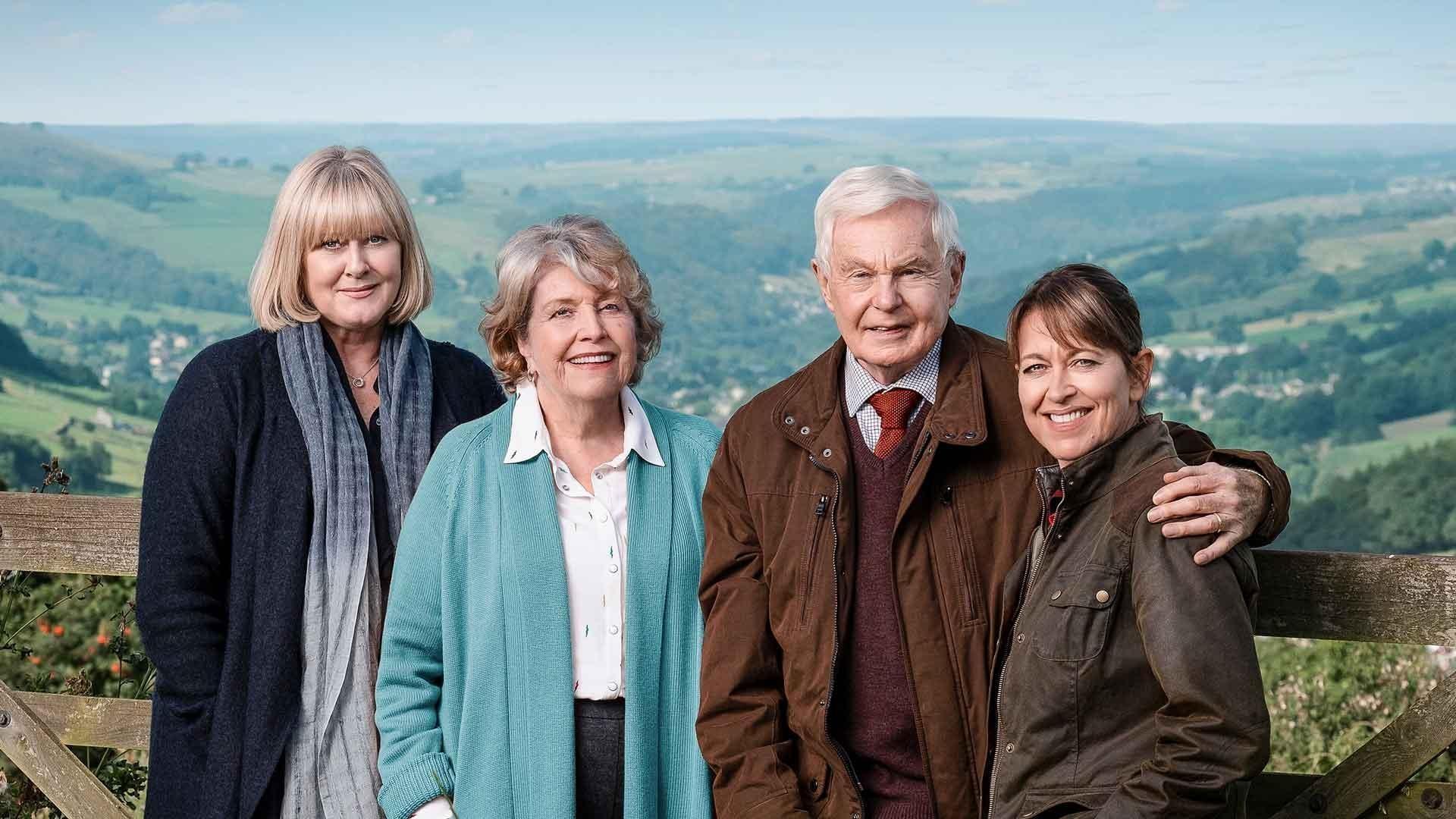 WVIA TV Highlights
Check out the WVIA TV Highlights for September, 2020
Our Town Moosic
Thursday, September 10th 8pm
Welcome to Moosic! The 38th in VIA's "Our Town Series", Our Town Moosic is a "day-in-the-life" video scrapbook focusing on the people, places and happenings of Moosic, Pennsylvania, as seen through the eyes of its residents.
Encores: Thursday, September 10th 10pm, Saturday, September 19th 9pm, Sunday, September 20th 12pm
Remember. Honor. Ride.
Friday, September 11th 7pm
"Remember. Honor. Ride." is a 30 minute documentary film about the founding and the organic growth of the 9-11 Memorial Ride, a 42-mile motorcycle parade in Lycoming County that draws approximately ten thousand bikers and over 20,000 community spectators.
Encores: Saturday, September 12th 9pm, Sunday, September 13th 11:30am, Monday, September 14th 7:30pm
VIA Short Takes - Episode 4
Friday, September 11th 7:30pm
Segments in this 4th episode of VIA Short Takes include: "911 Memorial Ride", "Doggy Dog", "Rockabilly Hall of Fame", "Trolley Museum", "Back Breakers".
Encores: Saturday, September 12th 9:30pm, Thursday, September 17th 7:30pm, Sunday, September 20th 11:30am
Sharing Data, Saving Lives: The Healthcare Agenda for Interoperability
Thursday, September 17th 8pm
Why is health information sharing even more critical during COVID-19 crisis? The global pandemic has exposed crucial infrastructure needs in our local, regional and national health care delivery and public health system. A panel will discuss how the lack of health information interoperability affects the workload of clinical staff, the patient care experience and the affordability of care in a hospital setting.
Encores: Sunday, September 20th 2pm, Thursday, October 1st 9pm, Sunday, October 4th 3pm, Thursday, October 8th 8pm, Sunday, October 11th 5pm
Battling Opioids: A Project of Pennsylvania PBS, Part 6
Thursday, September 24th 8pm
Part Six of the Pennsylvania PBS "Battling Opioids" television series focuses on the impact Covid-19 is having on the opioid epidemic, and how providers are adapting treatments. We'll also hear stories from people in recovery who are affected by the pandemic.
Encores: Thursday, September 24th 9pm, Sunday, September 27th 3pm, Thursday, October 8th 7pm, Sunday, October 11th 2pm
BBC World News Outside Source
Monday-Thursday 5pm beginning Monday, September 7th
Broadcasting live from the BBC News headquarters in London, BBC World News Outside Source engages audiences through a unique, digital oriented storytelling approach. Lively and fast paced, presenter Ros Atkins stands in the center of the newsroom pulling real time information on-screen through social media, news wires, data feeds, fact checks and much more. The program features business, sport and the latest in politics, leveraging regional correspondents and taking you to newsrooms around the world. Airing Monday to Thursday, BBC World News Outside Source is here to bring you what matters most in a world of complex news.
BBC World News Today
Fridays 5pm beginning September 11th
Broadcasting live from the BBC News headquarters in London, BBC World News Today gives audiences a detailed look into news stories from around the world. Targeted to an audience looking for more depth to their daily coverage, the program features field reporting with breakdowns from regional correspondents and expert guests covering a broad range of topics from breaking news to the latest in sport.
Johnny Cash - A Concert Behind Prison Walls
Saturday, August 29th 9pm
In JOHNNY CASH -- A CONCERT BEHIND PRISON WALLS, Linda Ronstadt and Roy Clark join the Man in Black at the Tennessee State Prison for a nationally televised live concert appearance from 1974, featuring the songs "Folsom Prison Blues," "Hey Porter," "Desperado," "You're No Good," "Shuckin' the Corn," "A Boy Named Sue," "Silver Threads and Golden Needles," and more. Encore: Saturday, September 12th 10pm
Riverdance 25th Anniversary Show
Sunday, August 30th 9pm
Celebrate the magic in this powerful and stirring reinvention of the groundbreaking show. Catapulting Riverdance into the 21st century, this new cinematic experience immerses viewers in the extraordinary energy and passion of Irish music and dance. Encore: Friday, September 4th 8:30pm
Fever: The Music of Peggy Lee
Tuesday, September 1st at 2:30pm
The life and songs of musical legend Peggy Lee as told in her own words through vintage interviews and performances along with new commentary by family, friends and colleagues, including Quincy Jones, Andy Williams, Margaret Whiting, k.d. lang, Nancy Sinatra, Johnny Mandel, Jerry Leiber, Mike Stoller, Max Bennett, Billy May, Cy Coleman and Lee's daughter and granddaughter. Encore: Thursday, September 3rd 8pm
Judy Collins - Winter Stories
Saturday, September 5th 9pm
Recorded in Norway in February 2020, Winter Stories is a comfy collection of seasonal tales and emotionally evocative songs by an unlikely gathering of artists. The lineup boasts a triple threat of iconic folk singer-songwriter Judy Collins, critically acclaimed Norwegian folk artist Jonas Fjeld and masterful bluegrass band Chatham County Line. Their 2019 album was acclaimed as one of the best of the year, and their live performances have been hailed cross America. Songs performed include "Northwest passage", "Mountain Girl", "Angels In the Snow", and "Frozen North" along with classics like "Both Sides Now" and other surprises.
NOVA - Human Nature
Wednesday, September 9th 8pm
Our DNA can determine attributes from eye color to medical predispositions. An extraordinary technology called CRISPR allows us to edit human DNA, possibly eliminating genetic diseases or choosing our children's features. But how far should we go?
Van der Valk on Masterpiece
Sundays 9pm September 13th - 27th
Brilliant but cynical commissaris Piet van der Valk solves baffling crimes in 21st-century Amsterdam, which is more prosperous, cosmopolitan and crime-prone than ever.
Frontline - Growing Up Poor
Thursday, September 17 at 9pm
FRONTLINE reports on the experience of poverty in America against the backdrop of the COVID outbreak, increasing racial tensions and a polarizing election. Set in Ohio, the film chronicles the day to day lives of children and their families as the endemic issues of race and poverty collide with the impact of the outbreak, which has had a disproportionate toll in the black community.
Great Performances - Now Hear This, Series 2: Haydn: King of Strings
Friday, September 18th 9pm
Explore the work of famed composer Joseph Haydn's career with host Scott Yoo and featured guest artists as he discovers how Haydn borrowed folk music from Scotland, Hungary and Austria to create his famous "Emperor Quartet."
Last Tango in Halifax - Season 4
Sundays 8pm, September 30th - October 11th
Childhood sweethearts Alan and Celia, both widowed and in their 70s, fall for each other all over again when they are reunited over the internet after nearly 60 years. As their lives collide for a second time, the couple laments what might have been. While their relationship is a celebratory tale of the power of love at any age, it is also a story about family and the complications the relationship causes, especially for their grown daughters.
Frontline - The Choice 2020: Trump vs Biden
Tuesday, September 22 at 9pm
Every four years, FRONTLINE tells the dual biography of the two presidential candidates that will step back and look beyond the heated political rhetoric, taking measure of the two individuals and the events that have shaped their lives and values. Encores on October 27 and November 2
Great Performances - Now Hear This, Series 2: The Schubert Generation
Friday, September 25th 9pm
Celebrate the work of Franz Schubert with host Scott Yoo as he plays with young musicians establishing themselves in North America's musical capitals by attempting to master the composer's music.
The Library of Congress National Book Festival: Celebrating American Ingenuity
Sunday, September 27th 6pm
In this powerful program, best-selling authors and thousands of book fans across the country will be brought together during a two-hour special celebrating the ingenuity of American authors. "The 2020 National Book Festival" will feature a variety of interviews, insights and artistic expressions from some of the nation's most significant and prolific literary voices as they give us a glimpse into their creative processes and environments.
PBS Newshour Debates: A Special Report - 2020 Presidential Debate
Tuesday, September 29th 9pm
Live coverage of the presidential candidates debate. The NewsHour coverage will also include analysis.