21 Shows to Watch this May on WVIA TV
by
Published on
• Last modified on
• Comments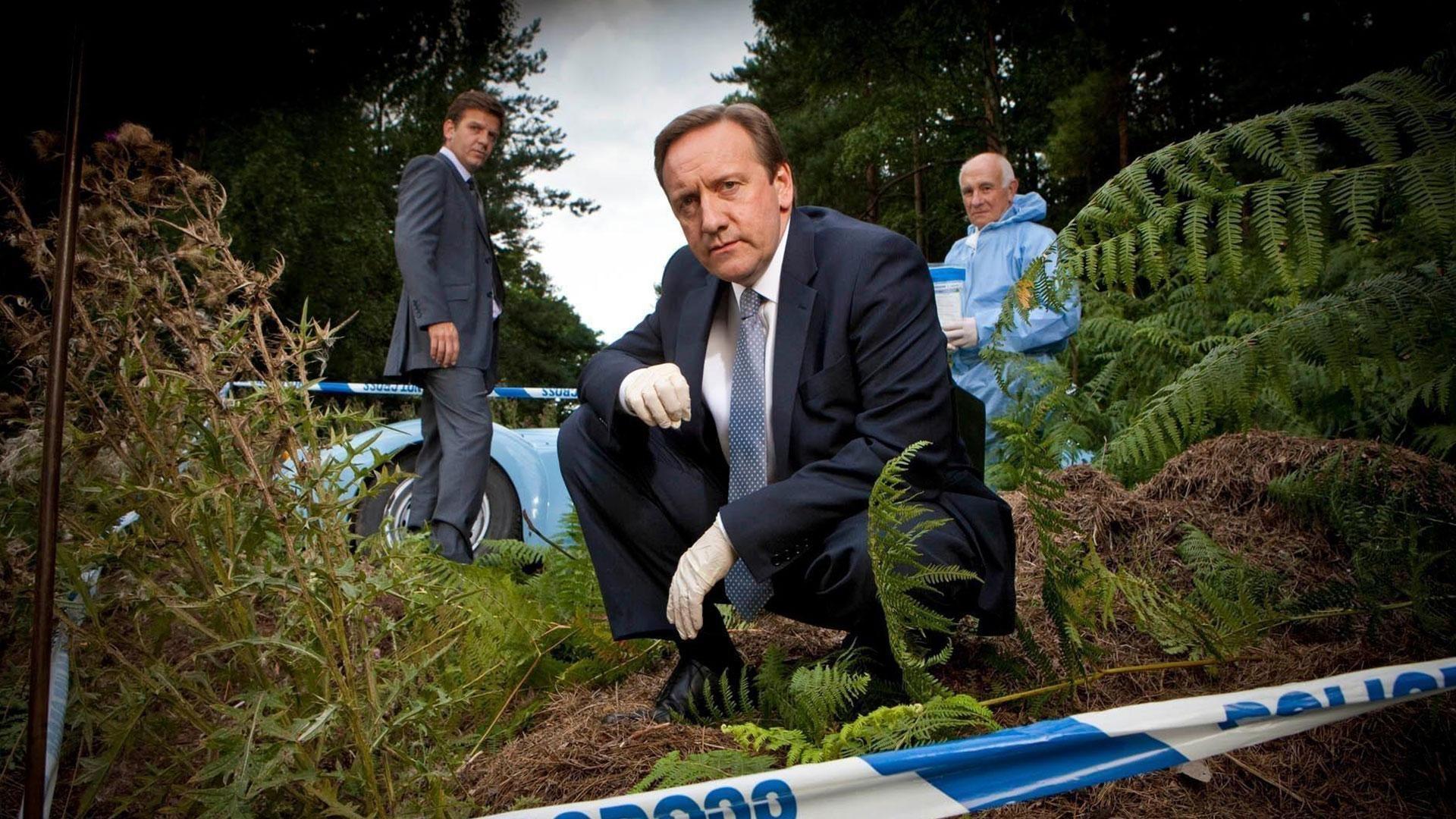 WVIA TV Highlights
Check out the WVIA TV Highlights for May 2021
Keystone Edition Reports - PA University Merger
Thursday, May 6th, 8pm
Thousands of students in the state system of higher education may see big changes in the coming years. A proposed plan would integrate 6 universities in 14 school state system into 2 universities. What does that mean for students, faculties and the communities where they live and work? On the next Keystone Edition Reports we'll examine this integration plan.
Keystone Edition Business - What's the New Normal?
Thursday, May 13th, 8pm
Employers and workers have spent more than a year navigating the COVID-19 pandemic. Some things have worked, while others haven't. Keystone Edition: Business looks at how businesses have survived, and what it may mean for the future.
Keystone Edition Arts - The Veteran's Experience and the Expressive Arts
Thursday, May 20th, 8pm
Keystone Edition Arts will talk with artists who are veterans and who work with other veterans using visual arts, film, and literature to explore the issues and emotions associated with military service.
Keystone Edition Health - Mental Health Matters
Thursday, May 27th, 8pm
As people work to reduce the stigma around mental illness, mental health has started to grow from a secret struggle tackled by individuals, to a more open conversation. Adequate treatment, however, can still be difficult to come by. While 17.52 percent of adults in Pennsylvania have a form of mental illness, 20.9 percent of Pennsylvanians seeking mental health treatment report finding it either inaccessible or prohibitively difficult to obtain.
Call the Doctor - Strokes: Get Help Fast
Wednesday, May 5th, 7:30pm
Stroke is the fifth leading cause of death in the United States with nearly 800,000 cases diagnosed each year. Having a stroke is considered a medical emergency and the patient should be treated as soon as possible to reduce brain damage. The good news is that fewer Americans die of a stroke because of the effective treatments available.
Call the Doctor - Lyme Disease: What You Need to Know
Wednesday, May 12th, 7:30pm
The Centers for Disease Control estimates that 35,000 cases of Lyme Disease get reported each year. Symptoms include a flat circular rash anywhere on the body, joint pain, headaches, and fever. In 2018, the highest number of confirmed cases, was reported in Pennsylvania.
Family Night: Engineering
Thursday, May 13th, 7pm
Family Night: Engineering is a one-hour TV program aimed at kindergarteners through fifth graders and their families. Viewers can expect to learn what it takes to be a successful engineer in today's world and why the field is so important! Meet engineers who have solved real problems and some that have used their engineering skills to create fun attractions like rollercoasters! Kids will get a chance to put their engineering skills to work in fun, hands-on activities during the program. The best part? Families won't need special tools or supplies. Everything you'll need can be found right in your own home!
Midsomer Murders
Sundays 7pm beginning May 2nd. Saturday encores 9pm beginning May 8th
In MIDSOMER MURDERS, the town of Causton's detective chief investigator and his detective sergeant investigate the scandals and deadly deeds that lurk just beneath the well-manicured surface of the county of Midsomer.
American Masters - Amy Tan: Unintended Memoir
Monday, May 3rd 9pm
Explore the life of the groundbreaking author of "The Joy Luck Club" in this intimate portrait. Archival imagery, home movies, photographs,animation and original interviews create a vivid, colorful journey through Tan's inspiring life and career.
Fauci: The Virus Hunter
Thursday, May 6th 9pm
FAUCI: THE VIRUS HUNTER is an hour-long documentary that provides an in-depth look at Dr. Anthony Fauci's life story and career. Informative and engaging on-camera interviews with some of Dr. Fauci's colleagues and friends, including Dr. John Gallin, Dr. Michael Osterholm, and medical historian Victoria Harden, offer insight into his career and family life, while the compelling images and videos archived by the Associated Press give an expansive view of the true depth and breadth of his contributions and service to this country and the world. This program sheds light on the many battles fought, challenges overcome, and significant discoveries made during Fauci's esteemed career.
POV - Though the Night
Monday, May 10th 10pm
Explore the personal cost of our modern economy through the stories of two working mothers and a childcare provider, whose lives intersect at a 24-hour daycare center in New Rochelle, New York.
Extra Life: A Short History of Living Longer
Tuesdays 8pm, May 11th - June 1st
Discover the little-known story of the innovations in science and medicine that doubled the human lifespan in less than a century, and celebrate the unsung heroes of public health who believed change was possible and acted on it.
Nova - Fighting for Fertility
Wednesday, May 12th 9pm
Whether it's flash-freezing an egg to minus 197 degrees, or searching for sperm where there seems to be none, the high-tech world of assisted reproduction is ushering in a new era of possibilities. As same-sex couples, transgender individuals, single parents, and people with fertility issues have the opportunity to build a family using their own DNA, humanity is redefining what it means to reproduce.
American Experience - Billy Graham
Monday, May 17th 9pm
Explore the life of one of the best-known and most influential Christian leaders of the 20th century. An international celebrity by age 30, he built a media empire, preached to millions worldwide, and had the ear of tycoons, presidents and royalty.
Life at the Waterhole
Wednesdays 8pm, May 19th - June 2nd
Explore the daily drama as African wildlife flock to a manmade waterhole rigged with cameras. Dr. M. Sanjayan and his team uncover the complex dynamic of this bustling oasis where elephants, lions, leopards and more meet and compete for water.
Nova - Hindenburg: The New Evidence
Wednesday, May 19th 9pm
On May 6, 1937, the Hindenburg, the world's largest airship, ignited in a giant fireball as it prepared to land at Lakehurst, New Jersey -- a disaster immortalized by searing newsreel footage and Herbert Morrison's unforgettable "Oh the humanity!" commentary. The chain of events that ignited Hindenburg's hydrogen remains one of the biggest mysteries in aviation history. Theories range from deliberate sabotage to sparks generated by static electricity or stormy weather conditions. Now, more than 80 years later, new footage has surfaced: an amateur 8mm film that shows the airship's final seconds from a fresh angle and in unrivaled clarity. Taking clues from the footage and other sources, a leading CalTech chemical engineer walks NOVA viewers through a novel set of experiments designed to test the likeliest scenarios that led to the Hindenburg's ignition -- some never tried before and others staged with a meticulous attention to authenticity. The result is a gripping, authoritative new investigation of one of history's most iconic disasters.
Independent Lens - The Donut King
Monday, May 24th 10pm
Hear the incredible story of Ted Ngoy. After fleeing Cambodia for the United States, he built a multi-million-dollar fried pastry empire, Christy's Doughnuts, and began living his American Dream. But a great rise often comes with a great fall.
Nova - Great Electric Airplane Race
Wednesday, May 26th 9pm
Electric cars seem increasingly likely to replace our gas-guzzling vehicles. Could a new generation of emission-free electric planes do the same to the polluting airliners in our skies -- a major step in the fight against climate change? In the Great Electric Airplane Race, NOVA looks at an array of promising new electric planes on the horizon and takes you for a ride in some impressive prototypes that are already in the air. We take a hop in the Kittyhawk Heaviside, a single-seat plane that can take off like a helicopter but is half as noisy and can fly for 100 miles at 150 mph. Or there's the E-Hang, an autonomous drone said to have already taken thousands of passengers on test flights in Shanghai; could "self-flying" air taxis revolutionize city transportation? But if electric airplanes are ever to advance beyond small, short-haul craft, significant hurdles of battery weight, energy storage and cooling remain to be overcome. How long will it be before the dream of super-quiet, super-efficient airliners becomes a reality?
National Memorial Day Concert
Sunday, May 30th 8pm with encore immediately following at 9:30pm
Tune in to the 32nd annual broadcast of America's national night of remembrance, honoring the military service of all our men and women in uniform, their families, and those who have made the ultimate sacrifice for our country.
Tulsa: The Fire and the Forgotten
Monday, May 31st 9pm
Examine the 1921 Tulsa Race Massacre on the one hundredth anniversary of the crime. The film will include interviews with descendants of victims and probe how their families' devastating experience affects their lives in today's America, and will also document the current excavation of potential mass graves from the massacre. Through the historical lens of white violence and Black resistance, this project will explore issues of atonement, reconciliation, and reparation in the past, present and future.