22 Shows to Watch This July on WVIA TV
by
Published on
• Last modified on
• Comments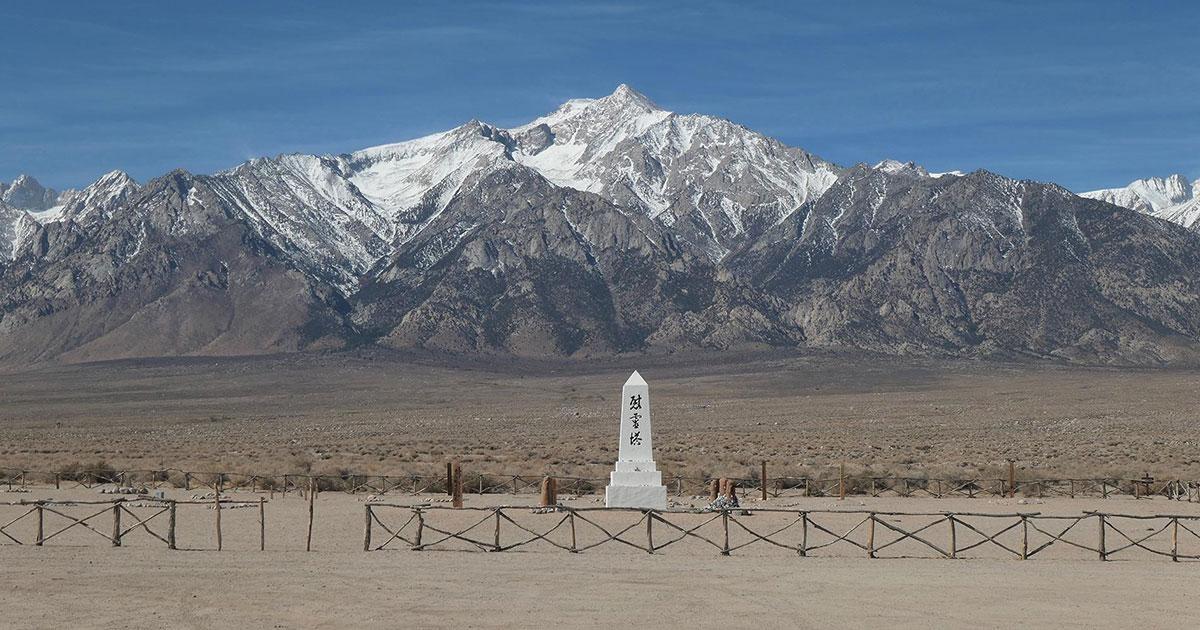 WVIA TV Highlights
Check out the WVIA TV Highlights for July 2022
On Joy & Sorrow: The Glass Prism Story
Thursday, July 7th 8pm
The Glass Prism rose to rock 'n roll fame in the 1960s using the poetry of Edgar Allan Poe as the lyrics to its groovin' progressive rock tunes but were quickly snuffed out like so many bands of the time. Now, the guys are back and ready to rock again. Encores: Friday, July 8th 1pm; Saturday, July 9th 10pm
The Glass Prism Live
Thursday, July 7th 9pm
The Glass Prism reunion concert from the Scranton Cultural Center June 7th, 2008. Encores: Friday, July 8th 2pm; Saturday, July 9th 11pm
Midsomer Murders: The Sicilian Defence
Part 1, Sunday, July 10th 7pm - encores Saturday, July 16th 9pm
Part 2, Sunday, July 17th 7pm - encores Saturday, July 23rd 9pm
Harriet Farmer wakes up after being in a coma since the night she tried to elope. Soon afterwards, a serial killer strikes members of a chess club. Could the attack which left Harriet for dead a year ago be linked to moves on a chess board? And where is her boyfriend Finn? Guest stars include John Bell (Outlander).
Midsomer Murders: Schooled in Murder
Part 1, Sunday, July 24th 7pm - encores Saturday, July 30th 9pm
Part 2, Sunday, July 31st 7pm - encores Saturday, August 6th 9pm
When Debbie Moffett is crushed to death with a giant round of cheese at the home of the world-famous Midsomer Blue, secret and controversial plans to modernise the dairy are revealed while rumours about private lives of the parents cause a row at the prestigious local prep school. As other people linked to the dairy meet agonising deaths, long-held secrets start to emerge. This episode is the last regular appearance of Jason Hughes as DS Ben Jones.

A Capitol Fourth 2022
Monday, July 4th 8pm
This time-honored 42 year-tradition puts viewers front and center for America's biggest birthday party with the greatest display of fireworks anywhere in the nation lighting up the iconic D.C. skyline. Celebrate our country's 246th birthday with a star-studded musical extravaganza featuring the National Symphony Orchestra under the direction of premier pops conductor Jack Everly and performances by top stars from pop, country, R&B, classical and Broadway. Encores: Monday, July 4th 9:32pm; Tuesday, July 5th 1pm

America Outdoors with Baratunde Thurston
Tuesdays 9pm, July 5th - August 9th
AMERICA OUTDOORS WITH BARATUNDE THURSTON goes off the beaten track to find the outdoors in the most unlikely places. The journey reveals a deeper understanding of our passionate, complex and sometimes quirky relationship with nature.
Celiac Project
Wednesday, July 6th 7pm
The Celiac Project is a dynamic, first-of-its-kind documentary about life before and after the diagnosis of celiac disease. When filmmaker Michael Frolichstein was finally diagnosed with a simple blood test after years of dismissive doctors, he set out to separate fact from fiction about the gluten-free diet. This moving documentary ultimately explores what we can do individually and as a society to advance the conversation and raise awareness about celiac disease. Encores: Thursday, July 7th 4pm &10pm; Friday, July 8th 3pm; Sunday, July 10th 4pm
Green Planet
Wednesdays 8pm, July 6th - August 3rd
Sir David Attenborough travels the globe to reveal the secret lives of plants. Using pioneering camera techniques, the series takes viewers on a magical journey inside the hidden world of plants, on which all animals-including humans-are dependent.
Grantchester on Masterpiece - Season 7
Sundays 9pm, July 10th - August 14th
Things kick off during the summer wedding season, with Will busy performing marriage ceremonies and Geordie investigating various murders. As everyone prepares to welcome a new decade, there are plenty of crimes to solve, as well as big decisions to be made that could permanently change life for those in Grantchester.
Cobra - Season 2
Sundays 10pm, July 10th - August 14th
In the aftermath of both solar and political storms, Prime Minister Robert Sutherland attempts to steer the country on a more even course. He is assisted, as ever, by his loyal Chief-of-Staff Anna Marshall, alongside a team of dedicated advisers.
POV - Wuhan Wuhan
Monday, July 11th 10pm
With unprecedented access in a period of pandemic lockdown, Wuhan Wuhan documents February and March 2020 in Wuhan where the coronavirus was first discovered. Going beyond the statistics and salacious headlines, frontline medical workers, patients, and ordinary citizens put a human face on the early days of the mysterious virus as they grappled with an invisible, deadly killer.
Innovations in Medicine
Wednesdays 7pm, July 13th - August 17th
Innovations in Medicine is a fast paced 30-minute program exploring the latest breakthroughs in research and treatment from some of the top medical and scientific centers in the United States. Each episode focuses on the hot health topics of the day such as stem cell research, biologics, cancer and even the common cold. In depth interviews on location with the physicians, Nobel Prize Winning scientists and patients sharing their stories, and successes are featured. Using the latest graphics and animations, Innovations in Medicine explores the new horizons in medicine and offers answers and hope to the diseases and conditions that affect people of all ages.
Your Fantastic Mind
Wednesdays 7:30pm, July 13th - August 17th
YOUR FANTASTIC MIND takes viewers on a journey of the final frontier in science, the brain. Mixing cutting edge research with deeply human stories, the show explores every aspect of the brain and mind - from how we can preserve our memories as we age, to curing depression with experimental deep brain stimulation. Your Fantastic Mind entertains and informs the viewer, providing lasting information they can use to improve their own lives.
Nova - Ultimate Space Telescope
Wednesday, July 13th 9pm
Explore the dramatic story of NASA's James Webb Space Telescope-the most ambitious observatory ever launched-through a series of high-stakes milestones, from its conception to completion.

Roadtrip Nation: Native Way Forward
Thursday, July 14th 8pm
TV and film have long depicted Native Americans in the past tense. It's time to shine a light on the present-day experiences of Native young adults - and explore what's possible for their futures. In ROADTRIP NATION: NATIVE AMERICAN ROADTRIP, Native leaders are telling their stories in their own words and illuminating the path for Native youth everywhere. Follow the journey of three Native young adults as they road-trip across the country to explore the possibilities. The three "roadtrippers" also reflect a snapshot of the diversity of cultures and experiences of modern Native youth. Over three weeks, the trio travels across the Southwest to sit down with Indigenous leaders who are making art, building businesses, conducting research, and shaping policy - all with the tenets of community and kinship at the forefront of their work. As the "roadtrippers" reconcile the past of their people with their possibilities for the future, they begin to realize that their ideas of personal success are becoming more and more intertwined with their desire to uplift their communities - and protect the lands they're crossing.
Trust Me
Thursday, July 14th 9pm
TRUST ME is a feature documentary that explores manipulation and misinformation at the intersection of human nature and information technology. It explains how that drives a need for media literacy. Expert interviews point the way toward a positive future.
P.O.V. - Manzanar, Diverted: When Water Becomes Dust
Monday, July 18th 10pm
Three communities intersect, sharing histories of forced removal - Japanese Americans who were incarcerated at the Manzanar WWII concentration camp, Native Americans who were forced from these lands,and ranchers turned environmentalists, who were bought out by the LA Department of Water and Power. How do they come together in the present moment to defend their land and water from Los Angeles?
Elmore Leonard: But Don't Try to Write
Thursday, July 21st 9pm
As the author of more than 40 novels, Elmore Leonard's work has had a profound influence on many American authors and readers. ELMORE LEONARD: BUT DON'T TRY TO WRITE explores Leonard's career, body of work, and writing process. The documentary features previously unseen home movie footage, family photographs, and in-depth interviews with literary experts and those who knew him well, including colleagues, family, and childhood friends.
P.O.V. - Winter's Yearning
Monday, July 25th 10pm
In Maniitsoq, Greenland, the US aluminum giant Alcoa Corporation has been planning to build a smelting plant for years. With the promise of economic renewal, Winter's Yearning follows the lives of the area's loyal aging population and its stymied youth. Pictured against immense, isolating landscapes, the people await their plant and with it, the nation's possible first step towards sovereignty.
Not Broken
Thursday, July 21st 8pm
Not Broken is a one-hour documentary from Arizona Public Media that presents a candid, unflinching, yet hopeful portrait of youth living with mental health challenges. The participants featured in the film represent a range of different backgrounds and experiences. Some are youth of color, some identify as LGBTQ, some have survived sexual abuse, poverty, bullying – but despite the obstacles they've faced, all are fighting to live their dreams.
4 Wheel Bob
Thursday, July 28th 9pm
4 WHEEL BOB tells the story of Bob Coomber, an intrepid adventurer who sets out to become the first wheelchair hiker to cross the 11,845 foot Kearsarge Pass in the Sierra Nevada of California. The one-hour documentary follows the inspirational journey of Bob while encouraging us to look at our own self-imposed limitations and perhaps reach beyond what we think is possible.