23 Shows to Watch This January on WVIA TV
by
Published on
• Last modified on
• Comments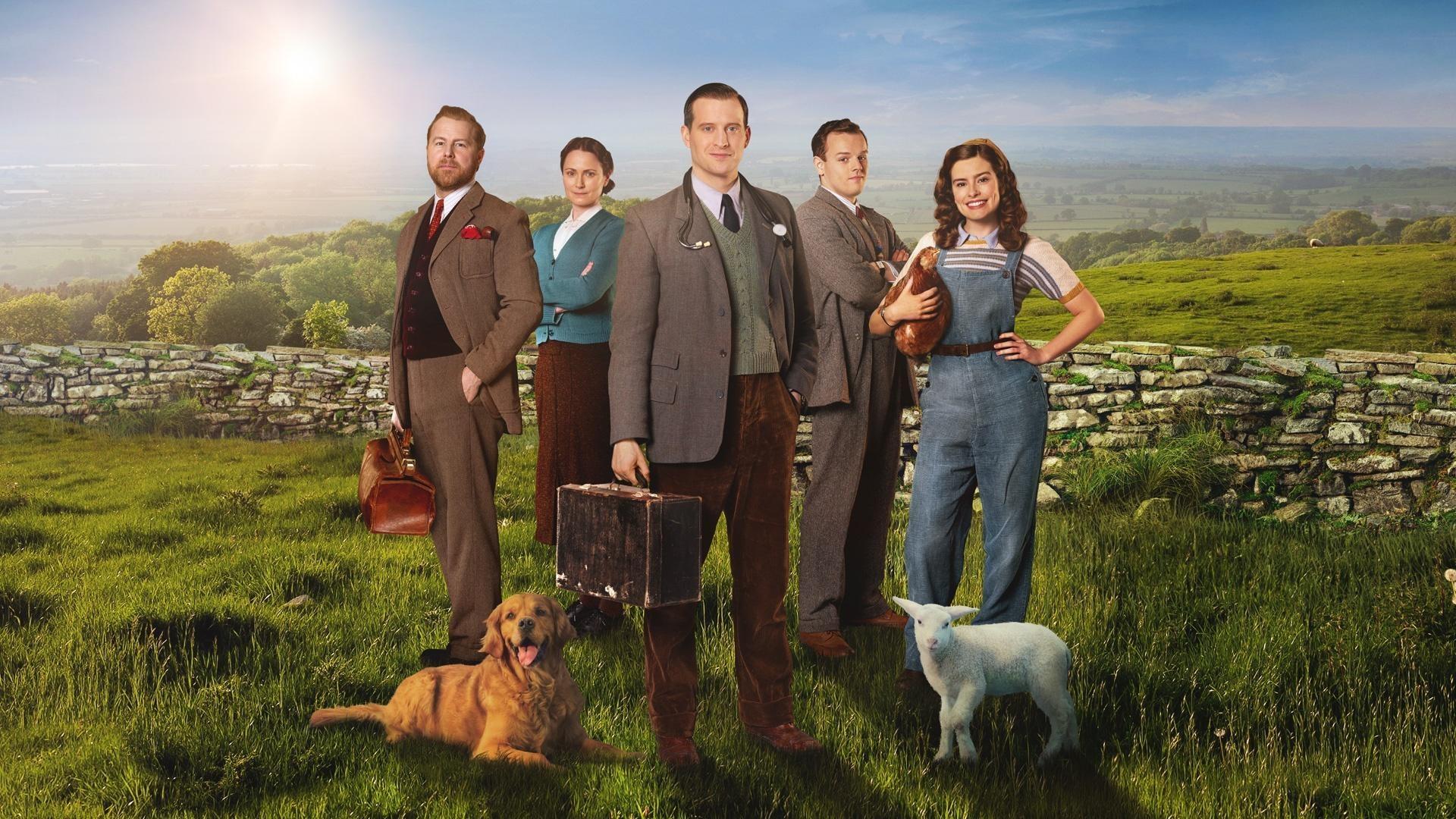 WVIA TV Highlights
Check out the WVIA TV Highlights for January 2021
Keystone Edition: Reports - Protecting Our Children
Thursday, January 7th 8pm
Child abuse calls were down 50 percent last March when compared to the previous year. You may think that this is encouraging news. State officials say the numbers aren't what they seem. Find out what the numbers really mean, how to tell if a child around you is being abused, and what you can do about it on Keystone Edition: Reports.
Keystone Edition: Business - Where Are the Workers?
Thursday, January 14th 8pm
It's a common complaint about our region, there aren't many good paying jobs. However, employers say the jobs are there, but there's a lack of qualified applicants. With more than a dozen colleges and universities around the region, there's a clear disconnect between employers and prospective employees. Find out what industries are looking for help, and how you can get job training to fill those highly sought-after positions on Keystone Edition: Business.
Keystone Edition: Arts - State of the Arts in Our Communities
Thursday, January 21st 8pm
What makes a community thrive and grow? How do arts and cultural organizations impact the economy of a region? Keystone Edition Arts talks with civic leaders to learn the role arts and cultural organizations have on the quality of life in our region.
Keystone Edition: Health - A New Year for Health
Thursday, January 28th 8pm
A year of challenges to our health and healthcare system has come to an end. While some of those challenges linger, what can area residents and communities do to work toward a healthier 2021 and beyond? How can local governments and community groups improve the social aspects that impact our overall health and build a healthier environment? Hear from community organizers and healthcare workers about the issues we can tackle in a new year for our region's health.
Call The Doctor -

Pediatric Care: The First Line of Defense

Wednesday, January 6th, 7:30 pm

In 2019, more than 3.8 million babies were born in the US. It is recommended that each child stays under pediatric care up to the age of 21 as Pediatricians serve as an integral part in the prevention, detection, and management of behavioral problems, disabilities, disorders and more.
Call The Doctor - Pain Management: Easing the Suffering
Wednesday, January 13th, 7:30 pm
Chronic pain is a serious health condition. Like most long-term health issues, it often leads to complications beyond physical symptoms, such as depression, anxiety, difficulty sleeping, and it affects a person's overall quality of life. The treatments for chronic pain are as diverse as the causes.
VIA Short Takes - Episode 6
Thursday, January 14th 9pm
Segments in this 6th episode of VIA Short Takes include:
Creating Conservation Contributors: The Lehman Sanctuary - Fox, coyote, bear, owls, grass that usually only grows where the buffalo roam... these are just some of what you'll find in The Lehman Sanctuary in Luzerne County. You'll also find students getting a firsthand clean water education using the latest tech. Serving as both habitat for the wild and an outdoor classroom, is helping instill a love for conservation in a new generation.
The Cobbler - Paul Chromey explains the rigorous training and preparation that goes into becoming a shoe repairman. While the materials may have changed over the years, the basics and principles of shoe repair remain unchanged.
Keystone Iron Works: Keeping A Tradition Flowing - Join students from Keystone college as they melt iron ore at 2800 degrees at the Iron Furnaces in Scranton. Built in the 1840's this historic site is where iron is still poured to keep the tradition alive.
Rough and Tumble Steam Tractors - Take a journey to one of the most fascinating museums in Pennsylvania, the Rough and Tumble Engineers Historical Association located on 33 unique acres in Kinzers near Lancaster. The museum specializes in antique agricultural and industrial machinery and where you can see the mammoth steam tractors that were once used to plow the earth on America's farm land.
Mark Sauerhoff: Art is Not Pristine - Meet Mark Sauerhoff – one of the most prolific sculptors you've probably never heard of. But that's okay. Like a true artist, Mark is simply driven to create.
VIA Short Takes Marathon
Saturday, January 23rd 9pm-12am
Join us for a special marathon airing of all 6 episodes of the VIA Short Takes TV series.
Agents for Change/Tomorrow's Voice
Thursday, January 21st 7:30pm
Agents for Change/Tomorrow's Voice tells the story of how Bond Street Theatre of New York City is working in areas of conflict around the world with children and young adults, empowering them to understand who they are and can be; offering them a meaningful choice in a society with few choices. Encores: Sunday, January 24th 2pm; Monday, January 25th 9:30pm
Battling Opioids A Project of Pennsylvania PBS, Part 7
Thursday, January 28th 9pm
Part Seven of the Pennsylvania PBS television series Battling Opioids focuses on how the underserved and people in recovery are affected by the pandemic. How Covid-19 is impacting the opioid crisis,and how providers are changing treatments. Encores: Sunday, January 31st 2pm; Monday, February 1st 7pm
Elizabeth Is Missing On Masterpiece
Sunday, January 3rd 9pm
Returning to television for the first time in nearly three decades, two-time Academy Award–winner Glenda Jackson stars as a woman desperately trying to solve two mysteries as she declines ever deeper into dementia, in this adaptation of Emma Healey's acclaimed novel.
PBS American Portrait
Tuesdays 9pm January 5th - January 26th
This unique, crowdsourced series turns stories filmed by everyday people into documentaries revealing what it really means to be American today. PBS American Portrait is the story of what brings us together and what keeps us apart as we strive to understand each other.
Frontline - A Thousand Cuts
Friday, January 8th 9pm
With press freedom under threat in the Philippines, "A Thousand Cuts" goes inside the escalating war between the government and the press. The documentary follows Maria Ressa, a renowned journalist who has become a top target of President Rodrigo Duterte's crackdown on the news media.
All Creatures Great & Small On Masterpiece
Sundays 9pm January 10th - February 21st
In a new television adaptation of the beloved books by James Herriot, Masterpiece's All Creatures Great and Small chronicles the heartwarming and humorous adventures of a young country veterinarian, his unconventional mentor and the cast of farmers and townsfolk who lived and worked in the Yorkshire Dales in the 1930s.
Nature - The Alps
Wednesday, January 13th 8pm
From sea level to peaks rising 12,000 feet, the Alps connect eight countries, with many of the world's environments located within its boundaries. Nature's mountain secrets will be revealed over the course of two episodes; how Alpine plants and animals, both the extraordinary and the rare, face the extreme seasonal fluctuations – from the volatile thunderstorms and landslides of summer to the avalanches and frozen meadows of winter. The Alps, spanning 750 miles from the Mediterranean Sea, to the Adriatic; one mountain chain after another, each one more imposing and more diverse than the next. And on every mountain slope, ridge or meadow, nature's drama is played out as animals fight for their survival in Europe's iconic mountains.
NOVA - Secrets In Our DNA
Wednesday, January 13th 9pm
Caught up by an explosion of popular interest in genealogy research, more than 12 million Americans have sent their DNA to be analyzed by companies like 23andMe and AncestryDNA, hoping to obtain hidden clues to family origins and forecasts of their future health. But what actually happens once the sample is in the hands of testing companies? What are they looking at and how accurate are their results? NOVA explores the value of this information and the risks of entrusting our most private data to commercial enterprises and online databases. DNA results that reveal estimates of health risks can easily be misinterpreted, while unexpected details of intimate family secrets have torn relationships apart. Meanwhile, law enforcement is increasingly turning to the DNA-sharing website GEDmatch as an extraordinarily powerful tool for cracking cold cases, demonstrated by the recent arrest of California's notorious Golden State Killer after 32 years at large. What is the promise and peril of personal DNA?
In Concert at the Hollywood Bowl
Fridays 9pm January 15th - February 12th (9pm & 10pm on February 5th)
Experience iconic moments of the Hollywood Bowl summer series with the Los Angeles Philharmonic. "In Concert at the Hollywood Bowl," produced in partnership with the Los Angeles Philharmonic, features the "best of" live performances from the past ten years hosted by LA Phil Music and Artistic Director Gustavo Dudamel.
Miss Scarlet and the Duke on Masterpiece
Sundays 8pm January 17th - February 21st
When headstrong Eliza Scarlet is left penniless after the death of her father, she has two choices for financial security: marriage or her father's private detective agency. But no matter how well she knows the tricks of his trade, the trade itself is deemed entirely inappropriate for a genteel lady of the 1880s. Enter "The Duke," Scotland Yard's Detective Inspector William Wellington, a notorious drinker, gambler, womanizer…and a partner in running the agency and solving crime, all with a dash of will-they-won't they energy, wit, and moxie! Kate Phillips ("Peaky Blinders," "The Downton Abbey Movie," "Wolf Hall" and "The Crown") stars as Eliza Scarlet, and Stuart Martin ("Jamestown," "Babylon" and "Medici") stars as The Duke. The first episode is entitled "Inheritance."
American Masters - How It Feels to be Free
Monday, January 18th 9pm
This documentary tells the inspiring story of how six iconic African American female entertainers --Lena Horne, Abbey Lincoln, Nina Simone, Diahann Carroll, Cicely Tyson and Pam Grier -- challenged an entertainment industry deeply complicit in perpetuating racist stereotypes, and transformed themselves and their audiences in the process. The film features interviews and archival performances with all six women, as well as original conversations with contemporary artists influenced by them, including Alicia Keys, an executive producer on the project, Halle Berry, Lena Waithe, Meagan Good, LaTanya Richardson Jackson, Samuel L. Jackson and other luminaries, as well as family members, including Horne's daughter Gail Lumet Buckley.
Finding Your Roots - New Season
Tuesdays 8pm beginning January 19th
Today's most compelling personalities discover the surprising stories buried within their own families in the seventh season of this critically acclaimed PBS series.
Agatha Christie's England
Sunday, January 24th 10pm
There is no more quintessentially English writer than Agatha Christie. Through her sensational murder mysteries, she created a literary universe that captured our national spirit like no one before or since. But the magical worlds where she set her stories are in fact drawn from real places. With access to both her family and those who lived with her and knew her best, we hear how Agatha drew on her surroundings as a magpie would, as both the people, and the places she encountered, found themselves immortalized in her extraordinary canon of work.
POV - The Mole Agent
Monday, January 25th 9:30pm
The Grammy and Emmy Award winning Tabernacle Choir at Temple Square, Orchestra at Temple Square, and Bells at Temple Square join Tony Award winning star Kelli O'Hara and renowned actor Richard Thomas to celebrate the holidays with a nostalgic program that exudes the warmth and peace that the season can bring. Set against a backdrop of a country farmhouse and church, the visual and musical spectacle is distinctly different from those of years past and serves as a soulful tribute to the holiday traditions, songs, stories and individuals that have contributed to the rich cultural fabric that is uniquely American.
The Long Song on Masterpiece
Sundays 10pm January 31st - February 14th
An adaptation of the award-winning novel by Andrea Levy. Set during the final days of slavery in 19th century Jamaica, we follow the trials, tribulations and survival of plantation slave July and her odious mistress Caroline.