21 Shows To Watch This October on WVIA TV
by
Published on
• Last modified on
• Comments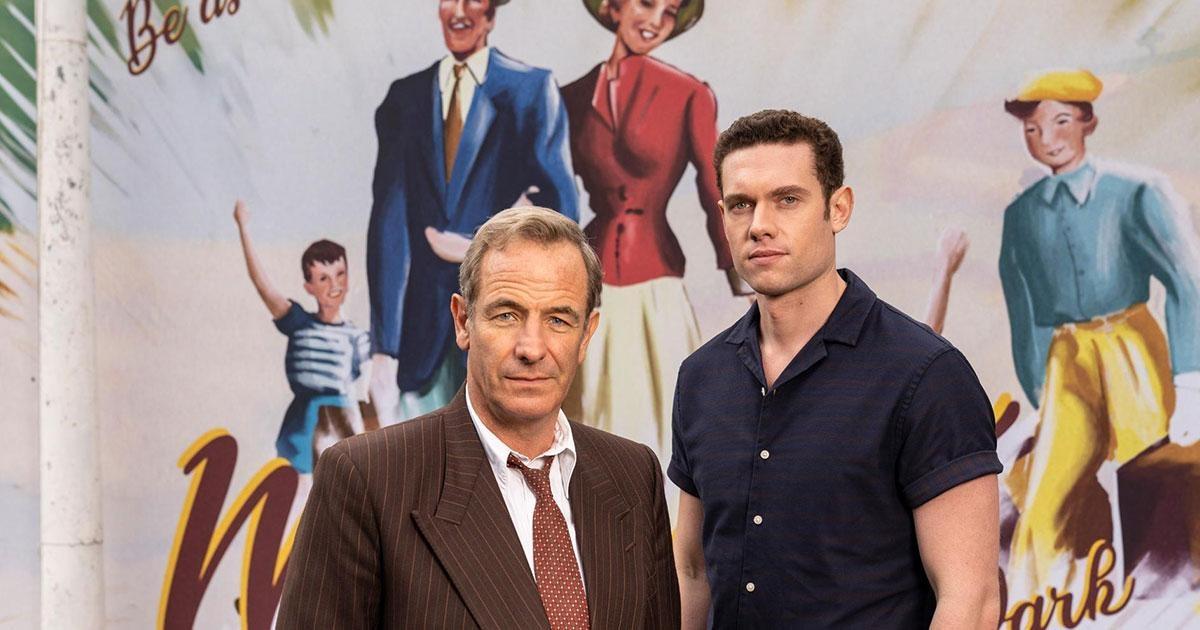 WVIA TV Highlights
Check out the WVIA TV Highlights for October 2021
Keystone Edition Reports: Race for Living Space
Monday, October 4th 7pm
Buying a house can be tough these days. Some homes are on the market mere hours before they're sold, and buyers are willing to drop more than the asking price to get what they want. What's driving the hot housing market, how you can compete, and what long-term effects it may have, in the next Keystone Edition Reports.
Keystone Edition Business: The Great Resignation
Monday, October 11th 7pm
The pandemic has changed so many people's lives in so many ways. Now, it may be shaping the workforce. A recent survey showed more than 40 percent of working Americans are thinking of changing jobs. Find out what's driving "The Great Resignation" and how you can take advantage of it on the next Keystone Edition Business.
Keystone Edition Arts: Hispanic Heritage Month
Monday, October 18th 7pm
Hispanic Heritage Month is celebrated nationally from September 15 through October 15. It is a time to recognize the contributions from, and cultures of, Hispanic and Latin American countries. Keystone Edition Arts will introduce you to some of the Hispanic artists that now call northeast and central Pennsylvania home, and learn how they share their heritage in a variety of art forms.
Keystone Edition Health: Trauma-Informed Care
Monday, October 25th 7pm
To care for a person or a patient in the present, you need to understand what has happened in their past. This is the main principle of trauma-informed care, and local experts have been training agencies to adopt this approach. How can addressing past trauma help people in their present lives? Find out on Keystone Edition: Health.
A Call to CARE
Thursday, October 14th 8pm
A Call to CARE is a one-hour original documentary film produced by WVIA that explores how that legacy is being applied in the 21st century through a unique endeavor by criminal justice professionals. The film explores the Court-Assisted Re-Entry Program, an effort to help paroled individuals with a moderate-to-high risk of recidivism avoid a devastating relapse into criminal behavior. It chronicles the program's comprehensive rehabilitative process and celebrates its healing resonance in the community.
Mind Over Matter: Mental Health in the Age of COVID
Thursday, October 28th 8pm
On the next Mind Over Matter, join moderator Tracey Matisak and a panel of regional experts as they discuss stigma, senior isolation, telemedicine and how families are managing through the latest COVID surge. We'll present personal stories from those who are coping with mental health challenges and provide information on where to get help.
Midsomer Murders: Murder of Innocence
Part 1, Sunday, September 26th 7pm
Part 2, Sunday, October 3rd 7pm
When a barrister is killed in Midsomer, suspicion falls on convicted murderer Grady Felton. Grady has just returned to the village of Binwell where he committed a murder years ago amid much anger from locals. But Grady has a solid alibi. Barnaby suspects he is working with an accomplice - until Grady himself is targeted in an arson attack.
Midsomer Murders: Written in the Stars
Part 1, Sunday, October 10th 7pm
Part 2, Sunday, October 17th 7pm
As darkness covers Midsomer Stanton during a total eclipse of the sun, amateur astronomer Jeremy Harper is killed by a blow to the head with a meteorite. Barnaby and Jones soon discover intrigue, sexual tension and academic rivalry are rife among the star-seeking community.
Call the Midwife - Season 10
Sundays 8pm, October 3rd - November 21st
It's 1966, and it's a testing time for the midwives. But there's excitement, too, as the women's rights movement intensifies. With Trixie's help, Sister Julienne is determined to steer Nonnatus House out of its financial quandary. Dr Turner deals with an array of difficult cases including a former soldier involved in nuclear test explosions. Meanwhile, Sister Monica Joan experiences a crisis of faith, and Sister Frances realizes she needs to be a little less spiritual if she's to really connect with the local women.
Grantchester on Masterpiece - Season 6
Sundays 9pm, October 3rd - November 21st
Grantchester begins its 6th season with Robson Green returning as DI Geordie Keating and Tom Brittney as Grantchester's Reverend Will Davenport, the series resumes in 1958 with the crime fighting duo renewing their partnership to solve new cases.
American Masters - Rita Moreno: Just a Girl Who Decided to Go for It
Tuesday, October 5th 9pm
Discover how Moreno defied her humble upbringing and racism to become one of a select group of Emmy, Grammy, Oscar and Tony Award winners. Explore her 70-year career with new interviews, clips of her iconic roles and scenes of the star on set today.
Impossible Builds - Skinny Skyscraper
Wednesday, October 6th 8pm
In Manhattan, architects and engineers are redefining just how much land it takes to support a skyscraper. In a city where the only direction to build is up, they've designed a needle-thin tower 82 stories high, built on the construction equivalent of a postage stamp.
Hispanic Heritage Awards
Friday, October 8th 9pm
Celebrate the recipients of the 34th annual Hispanic Heritage Awards. The evening includes performances and appearances by some of the country's most celebrated Hispanic artists and visionaries.
Great Performances at the Met - Three Divas at Versailles
Friday, October 8th 10pm
Enjoy sopranos Ailyn Perez, Nadine Sierra and mezzo-soprano Isabel Leonard as they join forces at one of Europe's cultural landmarks to perform favorite arias including "Voi che sapete" from Mozart's "Le Nozze di Figaro" and more.
Impossible Builds - Ice World
Wednesday, October 13th 8pm
Over the top, ambitious and nature-defying -China's incredible Ice World will transform37 acres of subtropical quarry into a sub-zero ski resort. The construction team will have to battle the worst nature can throw at them. But If they can pull it off -they'll make science fiction a reality.
La Frontera with Pati Jinich
Fridays 9pm, October 15th & 22nd
Savor the sights, sounds and flavors of the U.S.-Mexico border alongside acclaimed James Beard Award-winning chef Pati Jinich as she experiences the region's rich culture, people and cuisine.
VOCES on PBS - Letters to Eloisa
Friday, October 15th 10pm
A haunting portrait of a writer's life and struggle for artistic freedom, meet Cuba's Jose Lezama Lima, an all but forgotten figure of the Latin American literary boom that included Gabriel Garcia Marquez,Octavio Paz and Mario Vargas Llosa.
Baptiste on Masterpiece - Season 2
Sundays 10pm, October 17th - November 21st
From award-winning producer Two Brothers Pictures (Fleabag), the second season of this spinoff of The Missing follows retired detective Julien Baptiste (Tchéky Karyo) as he delves into Budapest's corrupt underworld to find a British Ambassador's family who go missing on a skiing holiday in the Hungarian mountains. Ambassador Emma Chambers, played by Fiona Shaw (Killing Eve), is a character who is thrust into the crosshairs of Baptiste's most complex case to date, as the detective navigates an untrustworthy Hungarian police force and international media interest as he hunts for her husband and two sons.
American Masters - Becoming Helen Keller
Tuesday, October 19th 9pm
Revisit Helen Keller's rich career and explore how she perpetually put her celebrity to use to advocate for human rights in the pursuit of social justice for all, particularly women, the poor and people with disabilities.
American Veteran
Tuesdays 9pm, October 26th - November 16th
America has 18 million living veterans, from WWII to Afghanistan and Iraq vets. Told exclusively through veterans' voices, American Veteran presents their experiences in a four-part TV series, an eight-part podcast, and a 10-part digital series.
Midnight Tales in Shadow World: Theater of the Mind
Saturday, October 30th 9pm
Gather 'round the fire and shiver at these tales of urban legends and their mysterious spirits. KTWU presents another radio play drama, in partnership with Playwright, Phil Grecian. Theater of the Mind is radio you can see, with actors playing multiple roles, utilizing vintage microphones and performing sound effects right in front of your eyes, to simulate radio's Golden Age.