25 Shows to Watch this September on WVIA TV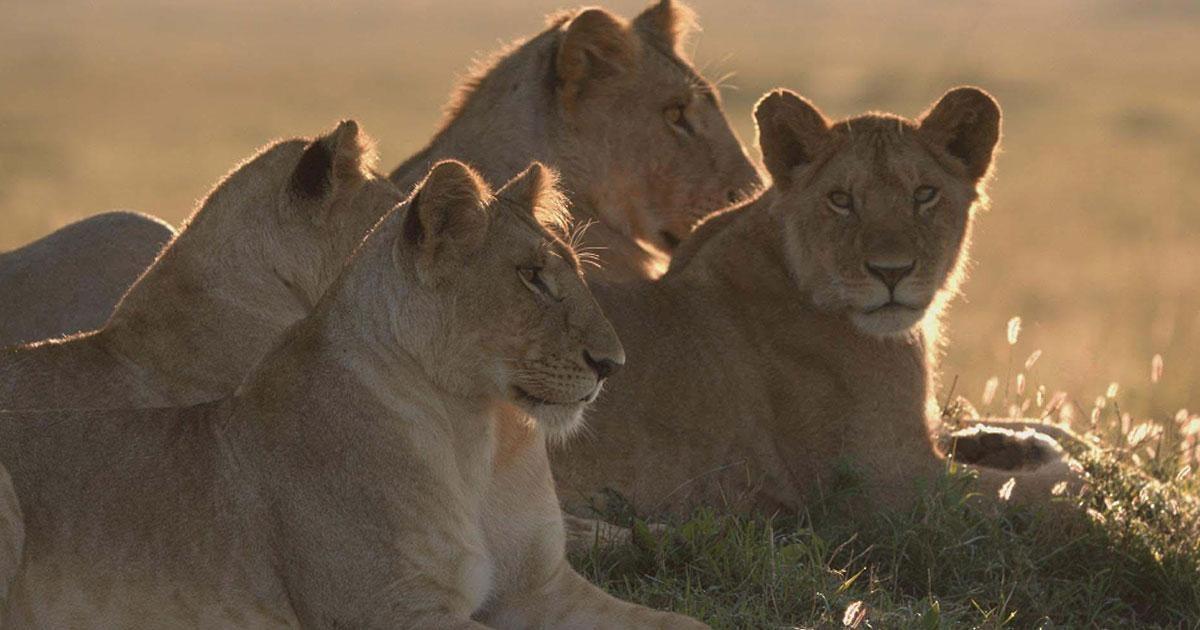 WVIA TV Highlights
Check out the WVIA TV Highlights for September 2022
Careers That Work
Monday, September 12th 7:30pm
To address the concerns of developing a properly skilled and prepared local workforce, WVIA, partnering with the 1994 Charles B. Degenstein Foundation, has produced a multi-faceted media and related curriculum initiative called Careers that Work that focuses on educating and preparing students for well-paying jobs that fulfill the employment needs of growing industries throughout Northeastern and Central Pennsylvania. Encores: Tuesday, September 13th 4:30pm, Thursday, September 15th 3:30pm, Wednesday, September 21st 1pm
Sunday, September 25th 10am
Midsomer Murders: Let Us Prey
Part 1, Sunday, September 4th 7pm
Part 2, Sunday, September 11th 7pm
A series of murders in Midsomer St. Claire seem to be inspired by macabre images on a medieval fresco recently discovered in the church crypt. As the village prepares for storms and flooding it appears that someone is using ancient torture methods to punish modern-day "sinners." But who is responsible and why?

Midsomer Murders: Wild Harvest
Part 1, Sunday, September 18th 7pm
Part 2, Sunday, September 25th 7pm
When wealthy farmer Martin Strickland is covered in truffle oil and mauled to death by a wild boar, the investigation leads to restaurant Wyvern House and its tyrannical celebrity chef Ruth Cameron. Secrets from the past surface and the killer strikes again - but the poison spreads wider than its intended target.


Hearts of Glass
Thursday, September 1st 9pm
HEARTS OF GLASS tells the story of a state-of-the-art hydroponic greenhouse that provides meaningful employment for people with disabilities. An innovative experiment in food production, Vertical Harvest is an urban farm located in Jackson Hole, Wyo. Built on just one-tenth of an acre at an elevation of 6,237 feet, the high-tech greenhouse grows an amount of produce equivalent to 10 acres of traditional farmland. Using technology to overcome Jackson Hole's short four-month growing season, and extreme seasonal fluctuations in weather and population, Vertical Harvest is able to sell fresh vegetables to residents of the mountain town all year long. To help execute this mission, Vertical Harvest employs adults with intellectual and developmental disabilities, who receive a competitive wage and have the opportunity to work in their community year round. The documentary weaves together the story of the farm's first tumultuous 15 months of operation with the personal journeys of several employees. Plants and people grow together in HEARTS OF GLASS, an intimate portrait of one community's attempt to address timely and pressing issues around local food production, inclusion and opportunity.
American Masters: Norman Lear
Friday, September 2nd 9pm
Discover how the prolific creator of "All in the Family," "The Jeffersons" and "Good Times" effected social change through his groundbreaking sitcoms and activism. Features George Clooney, Amy Poehler, Jon Stewart, Russell Simmons, and others.
POV - Love & Stuff
Monday, September 5th 10pm
Experience Judith's multigenerational love story. As a daughter caring for her terminally ill mother and an "old-new mom" adopting a baby in her 50s, this film ultimately asks: "what do we really want to leave our children?"
Elmore Leonard: But Don't Try to Write
Thursday, September 8th 9pm
As the author of more than 40 novels, Elmore Leonard's work has had a profound influence on many American authors and readers. ELMORE LEONARD: BUT DON'T TRY TO WRITE explores Leonard's career, body of work, and writing process. The documentary features previously unseen home movie footage, family photographs, and in-depth interviews with literary experts and those who knew him well, including colleagues, family, and childhood friends.
Ukrainian Freedom Orchestra
Friday, September 9th 9pm
The Ukrainian Freedom Orchestra, comprised of recent Ukrainian refugees and other artists, concludes its international tour to express love for Ukraine and lift spirits with music at The Kennedy Center on August 20th. The broadcast version of the performance will also feature behind the scenes footage from their tour.
Zelenskyy: The Man Who Took on Putin
Friday, September 9th 10:30pm
This documentary charts the rise of Ukrainian President Volodymyr Zelenskyy, the comedian, actor, and entertainer who became the improbable wartime leader of Ukraine. For some he was the political lightweight, but in the last few weeks Zelenskyy's uncompromising stand - which has led to this current face off with Vladimir Putin - has transformed his image and popularity, both at home and abroad.
Independent Lens - Hazing
Monday, September 12th 10pm
Filmmaker Byron Hurt embarks on a deeply personal journey to understand the underground rituals of hazing, revealing the abuse and the lengths college students will go to fit in.
Mind Over Matter Presents - Facing Suicide
Tuesday, September 13th 9pm
Explore the powerful stories of those impacted by suicide-one of America's most urgent health crises-and journey to the front lines of research with scientists whose work is leading to better prevention and treatment.
Lions: The Rise and Fall of the Marsh Pride
Wednesday, September 14th 9pm
Follow the epic story of the Marsh pride of lions as it battles for survival in Kenya's Maasai Mara Reserve. This is a powerful tale of shifting loyalties, bloody takeovers, complex family dynamics and sheer resilience.
Scattering CJ
Thursday, September 15th 9pm
When a heartbroken mom asked the world to help honor the memory of her beloved elder son, the loss of one became the journey of many. Scattering CJ is the story of how one mother's unexpected effort to heal unleashes the innate goodness of humanity.
Beyond the Canvas - Art, Black Women Lead
Friday, September 16th 10:30pm
Explore the enormous contributions of Black women throughout American history to the arts. We look at re-centering Black history in American history, and bring humanity to those stories with Nikole Hannah-Jones, Regina King and Roxanne Gay.
The U.S. and the Holocaust
Sunday, September 18th - Tuesday, September 20th at 8pm
Examines America's response to one of the greatest humanitarian disasters of the 20th century and how the Holocaust challenged the very ideals of our democracy in this three-part documentary series by Ken Burns, Lynn Novick, and Sarah Botstein.
Nova - Ending HIV in America
Wednesday, September 21st 9pm
Almost 40 years after the discovery of HIV could we be on the verge of ending the AIDS epidemic in America? How did scientists tackle one of the most elusive deadly viruses to ever infect humans? Can innovative drugs bring new infections to zero?
Singing Our Way to Freedom
Thursday, September 22nd 9pm
SINGING OUR WAY TO FREEDOM chronicles the life and music of Ramon "Chunky" Sanchez, from his humble beginnings as a farmworker in Blythe, California to the dramatic moment when he received one of our nation's highest musical honors at the Library of Congress in Washington, D.C. Chunky's arc of transformation from marginalized farm kid to charismatic social activist shows how one person can mobilize people to change the world.
Great Performances - Intimate Apparel
Friday, September 23rd 9pm
Experience the story of seamstress Esther who begins writing to a mysterious suitor laboring on the Panama Canal. Featuring a libretto by Pulitzer Prize winner Lynn Nottage, this powerful opera is directed by Tony winner Bartlett Sher.
Van Der Valk on Masterpiece, Season 2
Sundays, 9pm September 25th - October 9th
Brilliant but cynical commissaris Piet van der Valk returns for a second season solving baffling crimes in 21st-century Amsterdam, which is more prosperous, cosmopolitan and crime-prone than ever.
POV - Delikado
Monday, September 26th 10pm
Follow ecological crusaders protecting the island of Palawan, one of Asia's tourist hotspots. Their struggle is akin to a battlefield as they try to stop politicians and businessmen from destroying its valuable natural resources.
Rivers of Life, Season 2
Wednesdays, 8pm September 28th - October 12th
Travel down three of Earth's great rivers: the Zambezi, the Danube and the Yukon. Discover epic scenery, meet the extraordinary people and animals that thrive along their banks and in their waters as they journey from source to sea.
Nova - Saving Venice
Wednesday, September 28th 9pm
Rising seas and sinking land threaten to destroy Venice. Can the city's new hi-tech flood barrier save it? Discover the innovative projects and feats of engineering designed to stop this historic city from being lost to future generations.
Call of the Canyon: Zion National Park
Thursday, September 29th 9pm
For more than 100 years, Zion National Park has captured the hearts of visitors and artists alike with its grandeur, vibrance, and stunning scenery. Explore the history of Zion National Park from the early explorers and artists whose works inspired the park's initial establishment, to its current status as a worldwide destination that draws more than 4 million visitors per year.
35th Hispanic Heritage Awards
Friday, September 30th 9pm
Celebrate the recipients of the 35th annual Hispanic Heritage Awards. The evening commemorating Hispanic Heritage Month includes performances and appearances by some of the country's most celebrated Hispanic artists and visionaries.