27 Shows to Watch this August on WVIA TV
by
Published on
• Last modified on
• Comments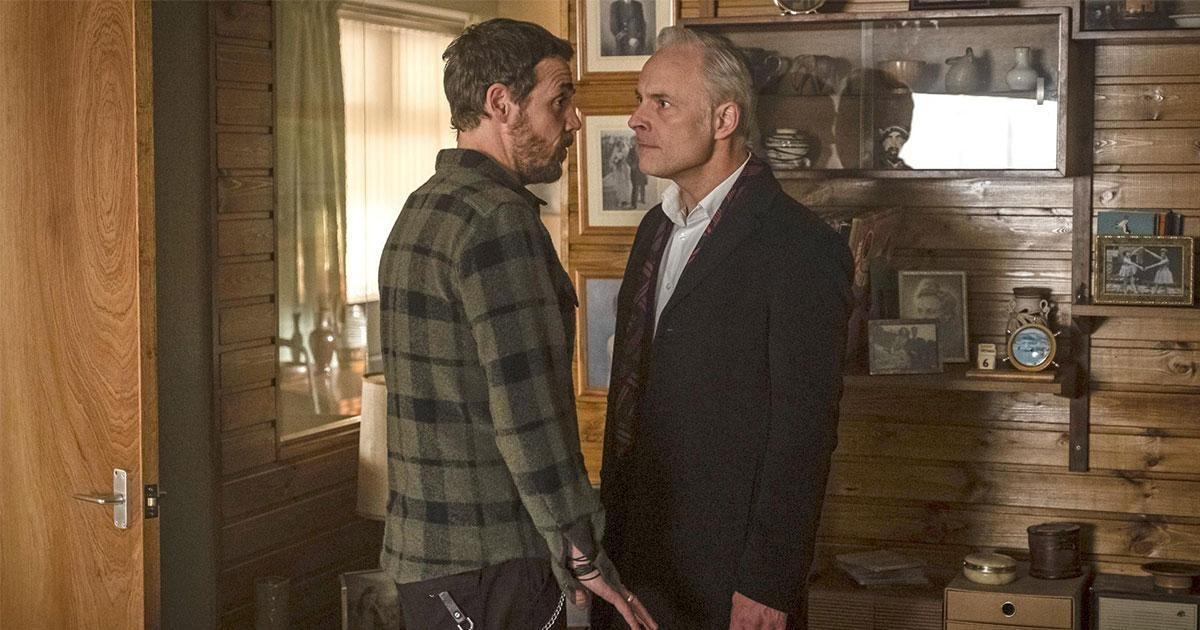 WVIA TV Highlights
Check out the WVIA TV Highlights for August 2022
2022 Challenger Exhibition Game At The Little League World Series
Saturday, August 27, 10:30am LIVE!
The Challenger Division was established in 1989 as a separate division of Little League that enables boys & girls with physical and developmental challenges, ages 4-18, or up to age 22 if still enrolled in high school, to enjoy the game of baseball. Since 2001, two Little League Challenger Division teams have been invited to play an exhibition game at the Little League World Series. After their originally scheduled trip to compete in the Little League Challenger Division® Exhibition Game was cut short in 2020 due to the coronavirus pandemic, Mason (Ohio) Youth Organization Little League and Cambrian Park Little League (San Jose, Calif.) will head to Williamsport to play in the once-in-a-lifetime game.
20 Things to Do in Midsomer...Before You Die
Sunday, August 14th 7pm
Presented by John Nettles (DCI Tom Barnaby in Season 1-13) , 20 THINGS TO DO IN MIDSOMER... BEFORE YOU DIE is a 20th anniversary special that features stars past and present discussing the peculiar quirks of the delightful yet deadly Midsomer county.
Midsomer Murders - The Christmas Haunting
Part 1, Sunday, August 21st 7pm
Part 2, Sunday, August 28th 7pm
It's Christmas and new detective Charlie Nelson moves into Midsomer. He's thrown straight into an intriguing mystery in the village of Morton Shallows. A man is fatally stabbed with an antique sword during a ghost-hunting party at a 'haunted' manor house. Can Barnaby and Nelson find a more earthly motive behind the murder and trap the killer? This story features the first appearance of DS Charlie Nelson portrayed by Gwilym Lee.
POV - He's My Brother
Monday, August 1st 10pm
Explore how Christine works to assure dignified lives for herself and her brother Peter, born with multiple disabilities, while she faces uncertainties about becoming his primary caregiver.
The Great Ride
Thursday, August 4th 8pm
THE GREAT RIDE journeys more than 355 uninterrupted miles of bike trail spanning from Washington, D.C. to Pittsburgh, Pennsylvania. Consisting of two connecting trails - the C&O Canal Towpath (D.C. to Cumberland, Maryland) and the Great Allegheny Passage (Cumberland to Pittsburgh) - the path draws cyclists from all over the world who come to enjoy the step back in time as they ride through a historic U.S. artery. Viewers follow the trail alongside a diverse group of cycling tour guides, each of whom travels a different section of the bike path. They include: two married military veterans whose cycling is a source of stress relief; four friends from Cleveland who founded the organization "Black Girls Do Bike"; a nature photographer; a trail maintenance worker and volunteer; and others. THE GREAT RIDE begins with the military couple as they set out from the U.S. capital and follow the old mule path alongside the C&O Canal. The journey continues up to Harper's Ferry, along the Potomac River, and across the Mason-Dixon Line. The cycling guides then top the Eastern Continental Divide and bike through western Pennsylvania's mining and steel-making corridor before finishing at Pittsburgh's landmark Point State Park.
The Great Ride: Landmarks Along the Trail
Thursday, August 4th 9pm
This is a sequel to WQED's 2019 documentary. The Great Ride, a visually spectacular ride along the C&O Canal Towpath and the Great Allegheny Passage (GAP) trails connecting Pittsburgh and Washington, DC. The follow-up documentary is focused on the 150-mile GAP, beginning in Pittsburgh, and ending in Cumberland, Maryland. In the new 2022 program, bikers and hikers get a more personal, up-close look as the producers identify key landmarks on the trail, exploring the significance, history, and appeal of each stop. In-depth story segments include: Point State Park's majestic fountain; Kennywood Park, where its roller coasters nearly touch the trail; nature reserve Dead Man's Hollow; historically-significant Dravo Cemetery; Darr Mine Disaster memorial site; Eastern Continental Divide watershed, breathtaking Salisbury Viaduct, Big Savage Tunnel; the Boy and Mule Statue that greets bikers in Cumberland, and many more treasures along the trail.
POV - President
Monday, August 8th 9pm
See how the new leader of Zimbabwe's opposition party Nelson Chamisa challenges the acting president, Emmerson Mnangagwa, in the 2018 general election. How will they interpret democracy in a post-Mugabe era - in discourse and practice?
Straight No Chaser: The 25th Anniversary Celebration
Thursday, August 11th 8pm
Celebrate 25 years with the nine members of the a capella collective as they belt out songs with style, swagger and spirit. The special features classic and contemporary songs like "Proud Mary," "Lean On Me" and "Shut Up and Dance."
Rumours of Fleetwood Mac
Thursday, August 11th 9:30pm
Formed in 1999 and with over 700 major concert events to date the British Rock TRIBUTE Production ''Rumours Of Fleetwood Mac'' has now performed to over 750,000 MAC fans across the world. 'Rumours Of Fleetwood Mac' is now recognised globally as the ''Ultimate Fleetwood Mac Concert Experience'' and is endorsed by founder 'Fleetwood Mac' member Mick Fleetwood. Encores: Friday, August 12th 2:30pm; Saturday, August 27th 10pm
Doo Wop, Pop and Soul Generations (My Music)
Saturday, August 13th 9pm
A sequel to the successful 2018 Doo Wop Generations special, Doo Wop, Pop and Soul Generations (My Music) celebrates the legacies of the great artists and songs of the late 1950s and early 60s following the birth of rock and roll and the explosion of rhythm and blues on the radio. This new concert features the broadcast premiere of many original groups and new generation favorites that perform for sold-out doo wop, pop, and soul concerts nationwide. Following two decades of producing concert specials reuniting original performers on stage to sing their hits one more time, the My Music production team conducted a national talent search to present the next generation of younger singers and groups who carry on the tradition by channeling the doo wop, pop and soul sounds of the past.
Last of the Breed
Saturday, August 13th 11pm
Celebrate the greatest hits of Willie Nelson, Merle Haggard and Ray Price in this 2007 concert. With the richest voices this side of the Rio Grande, the three legends give rousing performances on a treasure trove of honky-tonk and Texas swing tunes. Encores: Tuesday, August 16th 9:30pm; Wednesday, August 17th 2:30pm
Agnes 50: Life After the Flood
Monday, August 15th 8pm
On Friday, June 23, 1972, Pennsylvania suffered the wrath of Hurricane Agnes, which at the time was the costliest hurricane to hit the United States and would claim the lives of 128 people in the storm's path. Now, at the 50th anniversary, WVIA explores what we as a region have learned from the Agnes tragedy. Half a century later, how did this epic event permanently change our communities ? economically, physically, and emotionally? What have local communities done over the past decades to address and mitigate potential flooding in the future? Have we done enough? Encores: Tuesday, August 16th 1pm; Sunday, August 21st 3pm
Remembering Agnes
Monday, August 15th 9:30pm
A special presentation of the 1997 historic documentary. Eyewitnesses reminisce about the hours just before, during, and after the worst natural disaster to devastate the east branch of the Susquehanna River Valley in the greater Wilkes-Barre/Scranton metropolitan area of Northeastern Pennsylvania. Hurricane Agnes and the resulting flood occurred in late June 1972 and affected thousands ever since. Encores: Tuesday, August 16th 2:30pm; Sunday, August 21st 4:30pm
Freedom Songs: The Music of the Civil Rights Movement
Tuesday, August 16th 8pm
For a brief moment in time, a few daring, innovative musicians stood at the crossroads of a revolution in music and culture. Across one of the most turbulent periods in American history-from the early civil rights era to Watergate-they brought music, medium and message together as never before, composing a soundtrack perfectly tuned to the tempo and pulse of its time. They were America's rhythm rebels, and the spirit of what they created then lives on today.
From Billie Holiday to Mahalia Jackson and Aretha Franklin, and from Curtis Mayfield and Sly Stone to Gil Scott-Heron, Freedom Songs documents how a few daring musical innovators stood at the vortex of two revolutions-one cultural, the other musical-and forever changed America and the world.
The Doo Wop Project
Wednesday, August 17th 8pm
Meet the supergroup of Broadway stars who recreate and re-imagine some of the greatest music in American pop and rock history. Trace the evolution of Doo Wop from the classic sound of five guys singing tight harmonies to the biggest hits of today. Encores: Thursday, August 18th 1pm; Saturday, August 20th 7pm
Roy Orbison Forever
Wednesday, August 17th 9:30pm
ROY ORBISON FOREVER is a celebration of the effortlessly cool, 5-time Grammy-winning Rock & Roll Hall of Famer. His career and close relationships with other musicians are charted through interviews and archive performances, some of them never before seen in America. From the sell-out international tour with The Beatles through his collaboration with George Harrison and The Traveling Wilburys, Orbison's captivating legacy endures. Amon g the songs performed are "Oh, Pretty Woman", "It's Over", "Only The Lonely", Cryin', "Dream Baby", and "Blue Bayou". Includes interviews with Elvis Costello, Tom Petty, Bono, Gerry Marsden, Jeff Lynne, and Olivia Harrison as well as Barbara Orbison.
Fab Four: The Ultimate Beatles Tribute
Thursday, August 18th 8pm
With uncanny, note-for-note live renditions of the Beatles' classics, the Fab Four will make you think you are back in time rockin' with John, Paul, George and Ringo! With The Fab Four on stage, you'll hear record-perfect live performances of such classics as "Can't Buy Me Love," "Yesterday," "A Day In The Life," "Penny Lane," "Here Comes The Sun," "Hey Jude" and many more! Encores: Friday, August 19th 1pm; Saturday, August 20th 10:30pm
Concert for George
Thursday, August 18th 9:30pm
On November 29, 2002, one year after the passing of music legend George Harrison, a performance tribute was organized in his honor. Held at London's Royal Albert Hall, the momentous evening featured Harrison's songs and music he loved, performed by a lineup that included Paul McCartney, Ringo Starr, Jeff Lynne, Monty Python, Tom Petty, Billy Preston, Dhani Harrison and many more. Songs include "Here Comes the Sun," "While My Guitar Gently Weeps," "Something," "For You Blue," "All Things Must Pass," "Handle With Care," and "My Sweet Lord." Encores: Friday, August 19th 2:30pm
James Taylor: One Man Band
Friday, August 19th 9pm
In July 2007, James Taylor presented ONE MAN BAND, a concert performance of Taylor's greatest hits, interspersed with personal anecdotes, often touching and sometimes witty reflections, and never before-seen home movies and photographs from Taylor's personal archives. Recorded at the magnificently restored Colonial Theatre in the heart of the Berkshires, the concert features classic James Taylor favorites such as "Carolina in My Mind," "You've Got a Friend," "Shower the People," and "Fire and Rain."
All Creatures Great and Small: The Next Chapter
Sunday, August 21st 8pm
Go behind the scenes of the charming MASTERPIECE series about the world's favorite veterinarian and his menagerie of animal patients. Based on James Herriot's beloved books, All Creatures Great & Small captures the warmth, down-to-earth wit and generosity of spirit that infused Herriot's iconic characters and novels. Featuring highlights from Season 2, The Next Chapter includes interviews with cast members Nicholas Ralph (James Herriot), Rachel Shenton (Helen Alderson), Callum Woodhouse (Tristan Farnon), Anna Madely (Mrs. Hall), Samuel West (Siegfried Farnon), Matthew Lewis (Hugh Hulton) and Imogen Clawson (Jenny Alderson). Also featured are the talents behind the series, including lead writer Ben Vanstone, producer James Dean, lead director Brian Percival and executive producers Colin Callender and Melissa Gallant. Providing fascinating background on working with the animals in the series are veterinary adviser Andy Barrett, prosthetics model maker Pauline Fowler and horse master Mark Atkinson.
On Broadway
Sunday, August 21st 9:30pm
For anyone who loves theater, this contemporary history of Broadway is pure joy. As audiences return to live theater, an all-star cast tells the inside story of the last time Broadway came back from the brink. On Broadway shows how this revival helped save New York City, thanks to innovative work, new attention to inclusion, and the sometimes uneasy balance between art and commerce. Interviews with legends of the stage and screen — including Hugh Jackman, Helen Mirren, Christine Baranski, August Wilson, James Corden, Alec Baldwin, John Lithgow, Viola Davis, and Ian McKellen — take viewers behind the scenes of Broadway's most groundbreaking and beloved shows, from A Chorus Line to Hamilton. Archival clips of iconic performances by Lin-Manuel Miranda, Patti LuPone, Bernadette Peters, James Earl Jones and Mandy Patinkin punctuate this hurly-burly ride through the main street of American show business. From Academy Award®-nominated director Oren Jacoby and the producers of RBG, this documentary shows how Broadway led the way in the city's last great rebirth and provides a model of how it can come back again.
Mind Over Matter Presents - Bundle of Nerves: Our Anxiety Epidemic
Thursday, August 25th 8pm
Anxiety is among the most common, yet under-reported of all behavioral health issues. 40 million Americans suffer from anxiety and panic disorders - overwhelming worrying resulting in physical symptoms such as pounding heart, chest pain, shortness of breath and nausea. Through personal stories of those affected, this program examines causes, diagnosis, prevention and treatment, while spotlighting innovative initiatives that explore vulnerable populations, such as efforts to address anxiety disorders among college students. Encore: Friday, August 26th 1pm
Mind Over Matter Presents - Bedtime Story: The Troubling Truth About Teens & Sleep
Thursday, August 25th 8:30pm
According to the National Sleep Foundation, sleep is food for the brain. But too many teenagers are missing out on a good night's sleep. That can lead to lower grades, obesity, depression, risk taking, increased substance use and car accidents. This half-hour documentary follows leading sleep researchers as they create a "sleep hygiene" regime for teenagers - and then follows an innovative experiment at a local high school as a select group of teens puts the regime to the test. This program also explores the challenges of implementing healthy sleep habits: getting young people to give up their beloved digital devices at bedtime, as well as the complications of changing school hours to accommodate the natural sleep patterns that work best for a teen's developing brain. Encore: Friday, August 25th 1:30pm
Great Performances - Vienna Philharmonic Summer Night Concert 2022
Friday, August 26th 9pm
Enjoy the Vienna Philharmonic's annual summer night concert with cellist Gautier Capucon under the direction of guest conductor Andris Nelsons at Austria's Schonbrunn Palace.
The Boleyns: A Scandalous Family
Sundays 8pm, August 28th - September 11th
Discover the scandalous rise and fall of the Boleyns in this epic three-part series. Get immersed in this story of love, betrayal, and obsession told from the unique perspective of the Boleyn family.
Guilt On Masterpiece, Season 2
Sundays 9pm, August 28th - September 11th
The dark comedy enters a second season with a new cast, including Phyllis Logan, Sara Vickers, Stuart Bowman and Iain Pirie, joining Mark Bonnar as Max.
Rise of the Bolsonaros
Tuesday, August 30th 9pm
The Bolsonaros are the world's newest political dynasty and for many in and outside of Brazil they are extremely dangerous. This program unpicks the Bolsonaros' meteoric rise to power and the scandals that accompanied it.