35 Shows to Watch This June on WVIA TV
by
Published on
• Last modified on
• Comments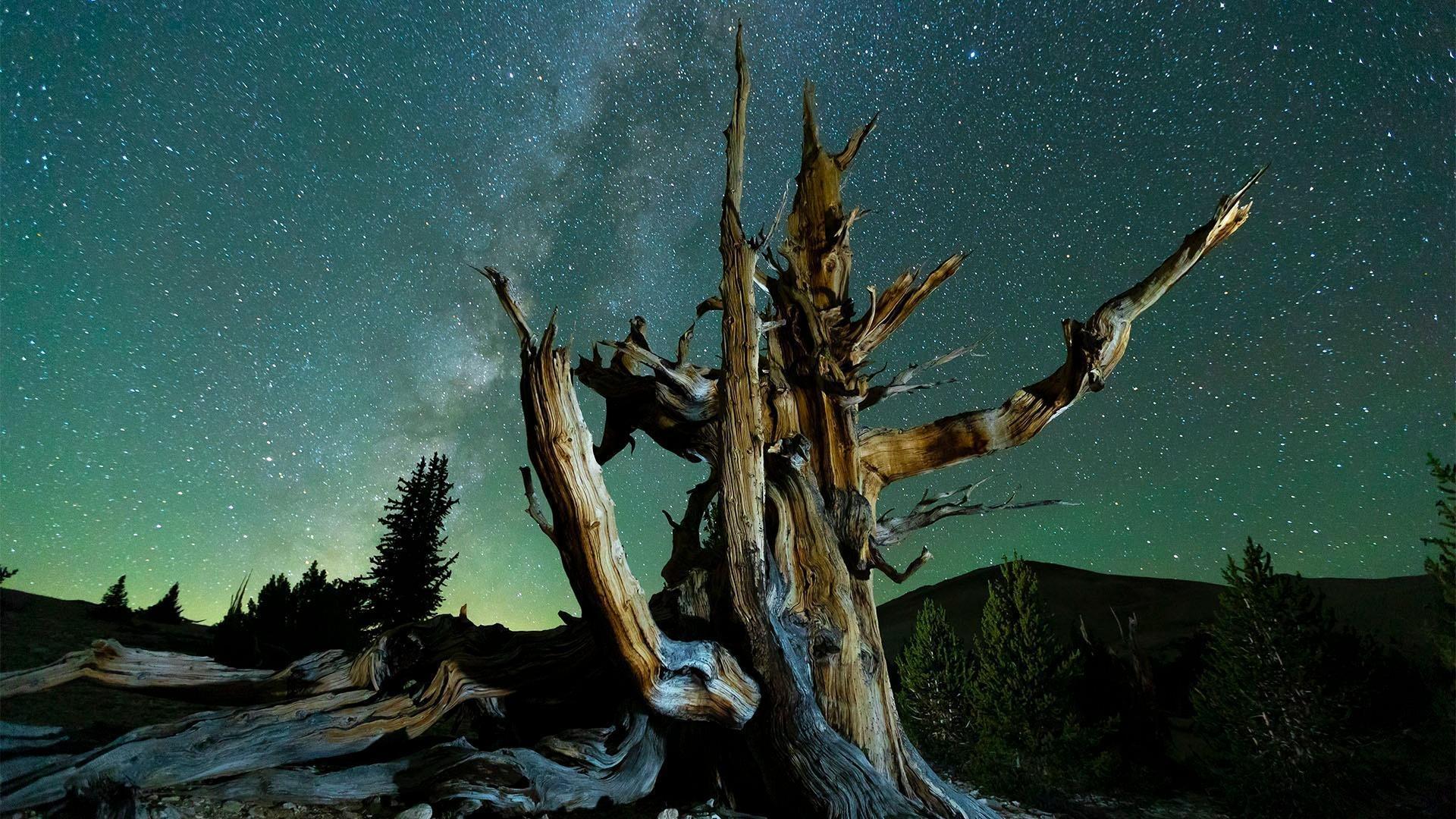 WVIA TV Highlights
Check out the WVIA TV Highlights for June 2022
Agnes 50: Life After the Flood
Thursday, June 23rd 9pm - Broadcast Premiere
On Friday, June 23, 1972, Pennsylvania suffered the wrath of Hurricane Agnes, which at the time was the costliest hurricane to hit the United States and would claim the lives of 128 people in the storm's path. Now, at the 50th anniversary, WVIA explores what we as a region have learned from the Agnes tragedy. Half a century later, how did this epic event permanently change our communities – economically, physically, and emotionally? What have local communities done over the past decades to address and mitigate potential flooding in the future? Have we done enough?
Encores: Friday, June 24th 3pm; Saturday, June 25th 9pm; Sunday, June 26th 2pm; Friday, July 1st 7pm
Keystone Edition Reports: Agnes 50
Thursday, June 23rd 7pm - Live
Fifty years ago, life in the Susquehanna Valley changed forever as Hurricane Agnes devastated the area, and the Susquehanna River inundated homes and streets, destroying everything it touched. Keystone Edition Reports takes a look back at the toll Agnes took, how the valley bounced back, and what the future holds.
Encores: Friday, June 24th 4pm; Saturday, June 25th 7pm; Sunday, June 26th 12pm; Monday, June 27th 7pm; Tuesday, June 28th 4pm; Saturday, July 2nd 6pm
Remembering Agnes - Remastered
Thursday, June 23rd 8pm
A special presentation of the remastered 1997 historic documentary. Eyewitnesses reminisce about the hours just before, during, and after the worst natural disaster to devastate the east branch of the Susquehanna River Valley in the greater Wilkes-Barre/Scranton metropolitan area of Northeastern Pennsylvania. Hurricane Agnes and the resulting flood occurred in late June 1972 and affected thousands ever since.
Encores: Friday, June 24th 2pm; Saturday, June 25th 8pm; Sunday, June 26th 1pm; Tuesday, June 28th 7pm; Wednesday, June 29th 4pm
Agnes: The Flood of '72
Thursday, June 23rd 10pm
On June 19th, 1972, the first hurricane of the season, Agnes, crossed over the Florida Panhandle and quickly headed back out to sea. With sustained winds of just over 75 miles per hour, Agnes was considered a low-level threat by most weather experts. They were wrong. By June 22nd the remnants of Agnes stalled over the northeastern United States, dumping up to 22 inches of rain in some areas, including the Elmira/Corning region of New York. The devastating flooding that followed would result in one of the worst natural disasters in the region's history and change the landscape of the region forever. Produced by WSKG. Encores: Saturday, June 25th 10pm; Sunday, June 26th 3pm
Call the Doctor: Lack of Child Socialization in COVID-19
Wednesday, June 1st 7pm
It has been more than two years since the world practically shut down for COVID-19. The pandemic changed so much about how we do business and may have even affected our relationships. Experts are now watching what's happening to children who experienced that same lack of socialization but may have been affected in different ways than the adults in their lives.
Additional Episodes in June
Headaches - Wednesday, June 8th
Sleep Disorders - Wednesday, June 15th
Our Town Lewisburg
Monday, June 6th 8pm
Welcome to Lewisburg! The 39th in WVIA's "Our Town Series",Our Town Lewisburg is a "day-in-the-life" video scrapbook focusing on the people, places and happenings of Lewisburg, Pennsylvania, as seen through the eyes of its residents. Encores: Monday, June 6th 10pm; Tuesday, June 7th 1pm; Saturday, June 11th 8:30pm; Sunday, June 12th 2pm
Hanson's Park
Thursday, June 9th 8pm
Once located in Harvey's Lake, PA, Hanson's Amusement Park brought joy to thousands of visitors each year. Originally a major tourist attraction for those from the bigger cities, people came to enjoy the entertainment, food, rides, beaches, boats, camping and more. Discover for the first time or remember the exciting and fun-loving time that was Hanson's. See the natural beauty of Pennsylvania's largest freshwater lake and timeless excitement that once surrounded it. Produced by Novo Digital Media in Hazleton. Encores: Friday, June 10th 1pm; Sunday, June 12th 12:30pm
Midsomer Murders: Written in the Stars
Part 1 - Sunday, June 12th 7pm
Part 2 - Sunday, June 19th 7pm
As darkness covers Midsomer Stanton during a total eclipse of the sun, amateur astronomer Jeremy Harper is killed by a blow to the head with a meteorite. Barnaby and Jones soon discover intrigue, sexual tension and academic rivalry are rife among the star-seeking community.
Midsomer Murders: Death and the Divas
Part 1, Sunday, June 26th 7pm
Part 2, Sunday, July 3rd 7pm
The murder of a journalist has chilling echoes of a 1960s horror film starring Midsomer's own Stella Harris. When Stella's more famous sister returns after a 40-year family rift, the killings escalate, each reminiscent of a movie plot. Is life - and death - imitating art? Guest stars include Sinead Cusack (Home Again).
Baba Babee Skazala Grandmother Told Grandmother
Thursday, June 2nd 8pm
The little-known story of Ukrainian children torn from their homes in the crush between the Nazi and Soviet fronts in World War II. Spending their childhood as refugees in Europe, these inspiring individuals later immigrated to the United States, creating new homes and communities through their grit, faith and deep belief in the importance of preserving culture.
POV - The Distant Barking of Dogs
Thursday, June 2nd 9pm
Follow the life of 10-year-old Oleg and witness the gradual erosion of his innocence beneath the pressures of the ongoing war in Eastern Ukraine.
American Masters - Joe Papp in Five Acts
Friday, June 3rd 9pm
Joe Papp, founder of The Public Theater, Free Shakespeare in the Park and producer of groundbreaking plays like Hair, A Chorus Line and for colored girls, created a "theater of inclusion" based on the belief that great art is for everyone.
Concert for George
Saturday, June 4th 10pm
On November 29, 2002, one year after the passing of music legend George Harrison, a performance tribute was organized in his honor. Held at London's Royal Albert Hall, the momentous evening featured Harrison's songs and music he loved, performed by a lineup that included Paul McCartney, Ringo Starr, Jeff Lynne, Monty Python, Tom Petty, Billy Preston, Dhani Harrison and many more. Songs include "Here Comes the Sun," "While My Guitar Gently Weeps," "Something," "For You Blue," "All Things Must Pass," "Handle With Care," and "My Sweet Lord."
Encores: Wednesday, June 8th 9:30pm; Thursday, June 9th 2:30pm; Sunday, June 12th 9:30pm
Les Miserables 25th Anniversary Concert at the O2
Sunday, June 5th 7pm
Celebrate the legendary musical with a stellar cast including Alfie Boe, Nick Jonas, Lea Salonga, Colm Wilkinson, Norm Lewis and Ramin Karimloo. Staged by producer Cameron Mackintosh, the concert was filmed at London's O2 Arena.
Doo Wop Project
Tuesday, June 7th 8pm
Meet the supergroup of Broadway stars who recreate and re-imagine some of the greatest music in American pop and rock history. Trace the evolution of Doo Wop from the classic sound of five guys singing tight harmonies to the biggest hits of today.
Encores: Wednesday, June 8th 1pm; Saturday, June 11th 7pm
Betty White: First Lady of Television
Tuesday, June 7th 9:30pm
The definitive look at Betty White's life and career. Thanks to exclusive access, you'll see Betty behind the scenes at work, entertaining at home and interacting with her close friends, one of whom is a 900-pound grizzly bear.
Fab Four: The Ultimate Beatles Tribute
Wednesday, June 8th 8pm
With uncanny, note-for-note live renditions of the Beatles' classics, the Fab Four will make you think you are back in time rockin' with John, Paul, George and Ringo! With The Fab Four on stage, you'll hear record-perfect live performances of such classics as "Can't Buy Me Love," "Yesterday," "A Day In The Life," "Penny Lane," "Here Comes The Sun," "Hey Jude" and many more! Encores: Thursday, June 9th 1pm; Saturday, June 11th 10:30pm; Sunday, June 12th 8pm
Josh Groban: An Evening of Harmony
Friday, June 10th 9pm
Join the global superstar for a concert of timeless songs and new music from his upcoming album Harmony. Songs include "Bring Him Home, " "Over the Rainbow," "The Impossible Dream" and "The First Time Ever I Saw Your Face." Encore: Saturday, June 11th 3pm
Prince and the Revolution: The Purple Rain Tour
Friday, June 10th 10:30pm
Experience the powerful performance by Prince and The Revolution on their legendary Purple Rain Tour, featuring hits like "Let's Go Crazy," "Little Red Corvette," "When Doves Cry" and a mind-bending 18+ minute version of "Purple Rain." Encore: Saturday, June 11th 4:30pm
American Masters - Brian Wilson: Long Promised Road
Tuesday, June 14th 9pm
Join The Beach Boys' Brian Wilson on an intimate journey through his legendary career as he reminisces with Rolling Stone editor and longtime friend, Jason Fine. This documentary features a new song written and performed by Wilson and interviews with Elton John, Bruce Springsteen, Nick Jonas, Linda Perry, Jim James, Gustavo Dudamel and Al Jardine.
Orchestrating Change
Thursday, June 16th 8pm
ORCHESTRATING CHANGE tells the inspiring story of the Me 2 Orchestra, the only classical music organization in the world created by and for people with mental illness. One concert at a time, across New England, the orchestra is combating stigmas about mental illness, dispelling stereotypes and demonstrating what people with mental illness can accomplish while working together.
Great Performances at the Met - Rigoletto
Friday, June 17th 9pm
Enjoy baritone Quinn Kelsey in the title role of Verdi's timeless tragedy reset in 1920s Europe by Tony-winning director Bartlett Sher. Maestro Daniele Rustioni conducts with soprano Rosa Feola as Gilda and tenor Piotr Beczala as the Duke of Mantua.
Hotel Portofino
Sundays 8pm June 19th - July 24th
This series is a new historical family drama set in the 1920s on the Italian Riviera. It revolves around the daughter of a wealthy industrialist who heads to Italy to set up a quintessentially British Hotel in the stunning town of Portofino.
Jon Stewart: The Mark Twain Prize
Tuesday, June 21st 9pm
Celebrate the comedic talents of Jon Stewart, this year's recipient of the Mark Twain Prize for American Humor. A star-studded lineup pays tribute to the comedian, producer, author and social activist from the Kennedy Center stage in Washington, DC.
Life After Sight
Wednesday, June 22nd 7pm
They live with visual impairment yet refuse to surrender to a world of darkness. We'll meet a woman who has been legally blind her entire life and attributes her independence and confidence to guide dogs. Another woman who suddenly lost her vision learns how to thrive again with the help of an organization called Society for the Blind. We'll also discover how modern medicine helped a young girl retain her sight. Find out how each of them are preventing their disability from robbing them of life's richness and beauty.
Planet California
Wednesdays 10pm, June 22nd & June 29th
PLANET CALIFORNIA is a celebration of California and Baja California's wildlife and their coexistence with the 40 million people who call it home. Here are iconic wild places like Yosemite, but also Baja California's rugged, lesser-known wilderness.
Great American Recipe
Fridays 9pm, June 24th - August 12th
Join host Alejandra Ramos and judges Leah Cohen, Tiffany Derry and Graham Elliot as ten contestants showcase signature dishes, share heartfelt stories and compete to win the national search for "The Great American Recipe."
American Anthems
Fridays 10pm June 24th - July 29th
This new six-part series celebrates the inspiring efforts of individuals facing extraordinary circumstances with surprise songs written and performed by country music's biggest stars. Each episode follows a different featured artist, including Grammy Award winner Jennifer Nettles, as they turn a local hero's transformative story into a powerful and deeply personal anthem.
Hiding In Plain Sight
Monday June 27th & Tuesday, June 28th 9pm
This series takes a look at the experiences of young people living with mental health conditions with a focus on the importance of awareness and compassion. This series will shine a light on what life looks like for these young people as well as for the parents, teachers, friends, and healthcare providers in their lives.
Journey Through Breast Cancer
Wednesday, June 29th 7pm
Communication throughout cancer care is increasingly important but little understood. This film is adapted from years of research and demonstrates the power of communicating about illness, a medical team's sustained ability to rely on communication when providing quality care, and possibilities for improving patient outcomes. This documentary is designed to raise public awareness, provide an innovative resource across diverse fields of education, and stimulate critical discussions about the ongoing need for enhanced health communication when facing illness and disease. Encores: Thursday, June 30th 4pm & 10pm; Friday, July 1st 3pm; Sunday, July 3rd 4pm
Black College Football Hall of Fame: Journey to Canton
Thursday, June 30th 8pm
In 2019, the Black College Football Hall of Fame was officially welcomed to the campus of the Pro Football Hall of Fame. Along with it came a celebration of the historically Black college and university brand of football. BLACK COLLEGE FOOTBALL HALL OF FAME: JOURNEY TO CANTON tells the story of the formation of Black college football, the contributions that players from historically Black colleges and universities have made to the NFL, the founding of its Hall of Fame, and why the Hall is in the unexpected location of Canton.
Training for Freedom
Thursday, June 30th 8:30pm
In 1890, Mississippi had 190,000 registered Black voters. By 1966, that number was reduced to 2,000 due to a complicated voter registration process. TRAINING FOR FREEDOM captures the transformational story of how idealistic college students and Black activist teachers came together at the height of the civil rights movement, in a small Midwestern town, for a two-week training session aimed at teaching Mississippi African Americans how to register to vote.
Magnificent Beast
Thursday, June 30th 9pm
Explore the unique relationship of pigs as food, friend, and foe to humans. Interviews with archaeologists, farmers, chefs, hunters, and pet owners reveal the complicated bond between people and pigs, including the "pork taboo."