27 Shows to Watch This December on WVIA TV
by
Published on
• Last modified on
• Comments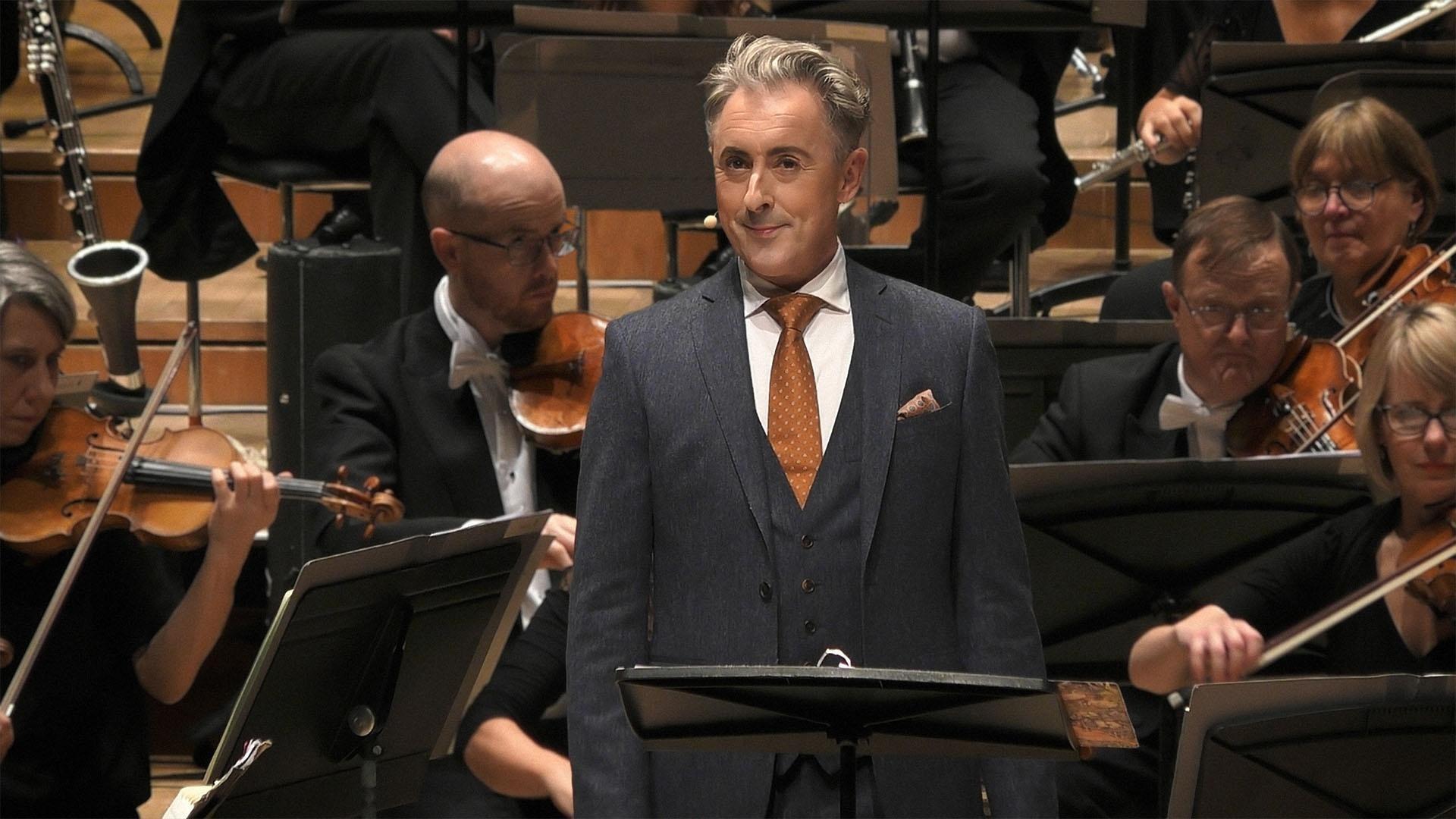 WVIA TV Highlights
Check out the WVIA TV Highlights for December 2021
Keystone Edition Reports: Charging Up
Monday, December 6th, 7pm
You've probably seen the ads advertising solar panels for your home. Whether it's climate change or just a desire to save some money, more people are looking toward green energy. But is it really worth it? Keystone Edition Reports takes a look at the pros and cons of green energy options like solar panels and home windmills.
Keystone Edition Business: Landing Your Dream Job
Monday, December 13th, 7pm
Does the idea of a job interview make you break out in a cold sweat? Do you get writer's block when it comes to a cover letter and resume? Don't worry, you're not alone. If you're re-entering the job market after a while, changing jobs, or just putting yourself out there for the first time, there is help available. Keystone Edition Business has what you need to know to land your dream gig.
Keystone Edition Arts: The Wonder and Whimsy of Puppetry
Monday, December 20th, 7pm
The December holidays are the perfect time to invite our inner child to come out and explore puppets and their storytelling across time and cultures. We'll learn from renowned artists about the craft of puppetry and how puppets can inspire and entertain on Keystone Edition Arts.
Keystone Edition Health: Older Adult Isolation
Monday, December 27th, 7pm
Nearly 40% of seniors living in North East, PA are living alone and the lack of social connections often leads to loneliness. They are more likely to face issues such as loss of family or friends, chronic illness, vision or hearing loss. Pandemic shutdowns in 2020 have only exacerbated such isolation, but local organizations in Lackawanna County have come together to address this issue through a combination of healthcare, social services and public awareness. There is much that can be done to assist seniors living alone.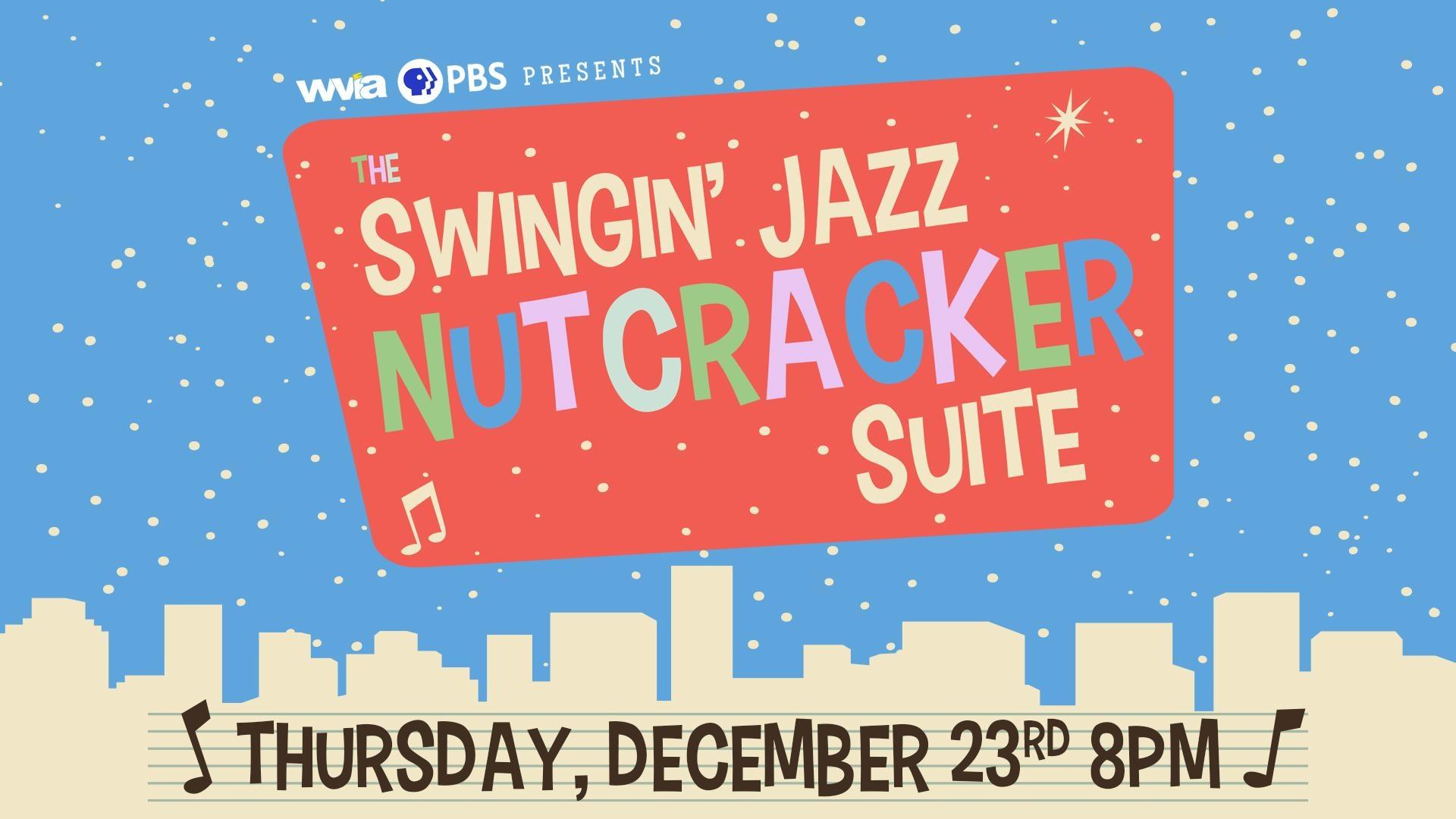 The Swingin' Jazz Nutcracker Suite
Thursday, December 23rd, 8pm
The Swingin' Jazz Nutcracker Suite, performed by the 17 piece Scranton Jazz Festival Big Band under the direction of Marko Marcinko.Music by Peter Tchaikovsky and arrangements by Shorty Rogers. Never done before in NEPA, this unique special concert will highlight 17 incredible musicians and narrator/ vocalist The musicians are regular members of the Scranton Jazz Festival Big Band with the addition of some special guests. Playing the historically familiar melodies from the Nutcracker Ballet, this jazz big band takes a more modern approach to the familiar. This Nutcracker production tells the classic story through the power of the music and spoken word.
Encores:
Friday, December 24th 1pm
Saturday, December 25th 11:30am & 10:40pm
Sunday, December 26th 8pm
Midsomer Murders: Schooled in Murder
Part 1, Sunday, December 12th 7pm
Part 2, Sunday, December 26th 7pm
When Debbie Moffett is crushed to death with a giant round of cheese at the home of the world-famous Midsomer Blue, secret and controversial plans to modernise the dairy are revealed while rumours about private lives of the parents cause a row at the prestigious local prep school. As other people linked to the dairy meet agonising deaths, long-held secrets start to emerge. This episode is the last regular appearance of Jason Hughes as DS Ben Jones.
Celtic Woman: Postcards from Ireland
Monday, November 29th 8pm
Friday, December 3rd 10pm
As the world looks forward to getting together again, Celtic Woman shares a message of love, hope and expectation with their fans around the world. What better way to express these wishes than to send musical postcards, written with the songs from Celtic Woman's latest album and filmed in 14 different locations around the island of Ireland. Breaking from the usual format of their TV specials, Celtic Woman brings an innovative, fresh and vibrant approach to their performances, taking viewers on a musical journey through some of the most stunning land and seascapes across the country. A variety of songs are performed including "Amazing Grace", "Bonny Portmore" a brand new rendition of "The Dawning of the Day", "Beeswing", "The Wild Atlantic Way", "Down by the Salley Gardens", "Angel", "Where Sheep May Safely Graze", May it Be and more.
Il Volo - Tribute to Ennio Morricone
Monday, November 29th 10pm
Sunday, December 5th 8pm
Join the trio in the beautiful city of Verona as they pay tribute to the legendary Italian film composer. Filmed in 2021 at the Arena Di Verona, the program showcases arrangements from the Oscar-winning Morricone and favorites from Il Volo's albums.
Celebrating PBS Newshour
Tuesday, November 30th 7pm
Sunday, December 5th 6:30pm
Celebrating PBS Newshour highlights the history and accomplishments of this groundbreaking public media news organization. From it's creation in 1975 as The Robert MacNeil Report, the PBS Newshour has set the standard for broadcast journalism and garnered more than 30 major awards for the program and it's co-anchors. Anchored by managing editor Judy Woodruff, the Newshour features the latest news, analysis, field reports from around the world, live studio interviews and discussions. For more than 45 years, millions have turned to PBS Newshour for the solid, reliable reporting that has made it one of the most trusted news programs on television and online. Celebrating PBS Newshour showcases the unique way the Newshour team puts together their award-winning hour-long daily newscast. Viewers learn about the reporters, editors, news directors and on-air hosts and how it all comes together for broadcast. The integrity and thorough, unbiased, and objective professionalism of PBS Newshour are explored throughout the program.
Ken Burns: Muhammad Ali
Tuesday, November 30th 9pm
Go behind the scenes to learn about the making of the four-part series on the heavyweight boxing champion. Featuring new and exclusive interviews with Ken Burns and the team that created the eight-hour series. Hosted by Keith David.
Great Performances - Unforgettable, with Love: Natalie Cole Sings the Songs of Nat King Cole
Wednesday, December 1st 8pm
Celebrate the 30th anniversary of Natalie Cole's landmark concert. Recorded in 1992, this performance from Pasadena, CA is a loving tribute to the music of her father.
Roy Orbison Forever
Wednesday, December 1st 9:30pm
ROY ORBISON FOREVER is a celebration of the effortlessly cool, 5-time Grammy-winning Rock & Roll Hall of Famer. His career and close relationships with other musicians are charted through interviews and archive performances, some of them never before seen in America. From the sell-out international tour with The Beatles through his collaboration with George Harrison and The Traveling Wilburys, Orbison's captivating legacy endures. Among the songs performed are "Oh, Pretty Woman", "It's Over", "Only The Lonely'', Cryin', "Dream Baby", and "Blue Bayou". Includes interviews with Elvis Costello, Tom Petty, Bono, Gerry Marsden, Jeff Lynne, and Olivia Harrison as well as Barbara Orbison.
Great Performances Andrea Bocelli Live in Central Park
Thursday, December 2nd 8pm
Superstar tenor Andrea Bocelli takes on one of the biggest stages of his career for a concert in New York City's famed Central Park with the New York Philharmonic. Showcasing his unmistakable soaring vocals,Bocelli sings a variety of classical favorites as well as many of his most popular signature songs. The performance, recorded live from Central Park with an audience of over 75,000 fans, also features special guests from the worlds of opera and popular music.
The Tenors: Best of Our Lives
Friday, December 3rd 8:30pm
Grab a front-row seat at Myron's in Las Vegas for an intimate evening of music and stories from the world-famous trio. Includes classic songs that have influenced them, from Broadway to the Beatles, as well as a few of their newest originals.
Joe Bonamassa: Live from the Ryman
Saturday, December 4th 10pm
Thursday, December 9th 8pm
Blues Rock Superstar Joe Bonamassa set out to perform his brand-new music for fans amidst a global entertainment shutdown. This led to an incredible live concert, his final show of 2020, at the legendary Ryman Auditorium in Nashville, Tennessee. This special show includes the critically acclaimed songs from his latest solo studio album "Royal Tea" recorded at Abbey Road Studios in London and inspired by his British guitar heroes Jeff Beck, John Mayall, Eric Clapton and Cream. Joe also performs a few songs from his debut album "A New Day Yesterday" which helped launch his illustrious career to celebrate his 20th anniversary of that album. Acclaimed actor Jeff Daniels narrates the film introduction to give viewers the backstory of how this amazing concert came together.
Genesis: When in Rome 2007
Sunday, December 5th 9:30pm
Performing hits such as "Invisible Touch," "Mama," "Land of Confusion," and "Turn it on Again," Genesis: When In Rome 2007 captures the band in great form, delighting a crowd of a half a million people. It's a spectacular show, proving why they rank among the greatest bands of all time. Having originally gone their separate ways in March 1996, the members of Genesis subsequently reformed for this sell-out world tour. At long last, this is the broadcast premiere of that spectacular Rome concert at the magnificent Circus Maximus.
20 Years of Christmas with the Tabernacle Choir
Monday, December 13th 8pm
Tuesday, December 14th 1pm
Friday, December 24th 9pm
Tony Award winner Brian Stokes Mitchell joins the Choir and Orchestra for this two-hour 20th anniversary retrospective with performances from Audra McDonald, Kristin Chenoweth, Gladys Knight, Angela Lansbury, Hugh Bonneville, Renee Fleming and more.
The Nutcracker and the Mouse King
Tuesday, December 14th 9pm
Wednesday, December 15th 2pm
THE NUTCRACKER AND THE MOUSE KING is a re-imagination of the classic Nutcracker story, featuring the Royal Scottish National Orchestra and narrated by Alan Cumming. Conceived by John Mauceri (Grammy, Tony, and three-time Emmy winner), this new work is a re-imagination of Tchaikovsky's holiday favorite, The Nutcracker. Based on E.T.A. Hoffmann's 1816 book, Alan Cumming recounts the origin story of how a prince got put into a nutcracker. Unlike the ballet, we also learn what happens when the young girl grows up, having saved the prince, and what they are doing today! Music from Tchaikovsky's lesser-known works, as well as from The Nutcracker ballet, underscore this epic and heroic tale-one that has never been told before on television! It all begins, "Once, a very long time ago, when the flap of dragon wings could be heard in the skies..."
Breaking Loneliness
Thursday, December 16th 8pm
Friday, December 17th 1pm
Breaking Loneliness is a documentary about people finding ways to escape loneliness and social isolation. The documentary was filmed in Edmonton, Calgary and on the Blood Reserve in Southern Alberta, Canada. Loneliness is a social epidemic that is impacting all age groups around the world. Although most of us are connected on social media, we have never felt more alone. Many of us find ourselves isolated from our communities and feeling lonely. In this new documentary, Breaking Loneliness, we follow three people; Indigenous Peer Support Worker John Chief Moon, volunteer Tom Greyson and ESL teacher Julie Kraychy - who have worked to overcome their own loneliness and social isolation and are now helping others to battle theirs.
Charlie Brown Christmas
Sunday, December 19th 7:30pm
Feeling down about the commercialism of Christmas, Charlie Brown becomes the director of the gang's holiday play. Can he overcome his friends' preference for dancing over acting, find the "perfect" tree, and discover the true meaning of Christmas?
Christmas at Belmont
Monday, December 20th 9pm
Tuesday, December 21st 2pm
Friday, December 24th 11pm
Christmas at Belmont 2021 features nearly 650 Belmont University students performing holiday favorites, traditional carols and festive tunes.Christmas at Belmont includes 15 student music groups –among them the Belmont Symphony Orchestra, Belmont Chorale, Bluegrass Ensemble, Percussion Ensemble and Jazzmin vocal jazz ensemble –performing a variety of genres. This year's concert will be recorded in Belmont's new 1,700-seat Fisher Center for the Performing Arts in Nashville.
Call the Midwife Holiday Special
Saturday, December 25th 9pm
Christmas 1966 promises to be a memorable one. The Nonnatus House team are faced with their busiest Christmas Day ever as the Maternity Home is filled with expectant moms and challenging cases. Luckily Mother Mildred is on hand to support the team.
Downton Abbey - The Movie
Saturday, December 25th 7pm
In this feature film, the beloved Crawleys and their intrepid staff prepare for the most important moment of their lives. A royal visit from the King and Queen of England will unleash scandal, romance, and intrigue that will leave the future of Downton hanging in the balance.Written by series creator Julian Fellowes and starring the original cast. Encore Sunday, January 2nd 9pm
POV - Unapologetic
Monday, December 27th 9pm
After two police killings, Black millennial organizers challenge a Chicago administration complicit in state violence against its Black residents. Told through the lens of Janaé and Bella, two fierce abolitionist leaders, Unapologetic is a deep look into the Movement for Black Lives, from the police murder of Rekia Boyd to the election of mayor Lori Lightfoot.
In Their Own Words - Angela Merkel
Tuesday, December 28th 8pm
Merkel's meteoric rise from pastor's daughter in Communist East Germany to Time Magazine's Person of the Year is a remarkable story of a woman who overcame fierce opposition, a vicious press, and rampant sexism, to lead Europe -- and the world -- in a commitment to freedom for all.
Earth Emergency
Wednesday, December 29th 8pm
Explore how environmental feedback loops are amplifying global warming and what we can do about it. Narrated by Richard Gere, this revealing film asks whether we are approaching a point of no return or if we have the will and vision to act now.
River City Drumbeat
Thursday, December 30th 8pm
RIVER CITY DRUMBEAT is a powerful story of music, love, and legacies set in the American South. Edward "Nardie" White devoted his life to leading the African-American drum corps he co-founded with Zambia Nkrumah in Louisville, Kentucky three decades ago. Together they inspired youth from their West Louisville neighborhood to thrive by connecting them with the art and cultural traditions of their African ancestors. Now Albert Shumake, whose destiny was shaped by the drumline, must rise and take up the mantle for the next generation. Meanwhile, student drummers Imani, Jailen, and Emily navigate adolescence and life changes. River City Drumbeat follows this creative community of mentors, parents, and youth making their way in a world where systemic forces raise obstacles to the fulfillment of their dreams.
United in Song: Celebrating the American Dream
Friday, December 31st 9pm & 10:30pm
Ring in the New Year with PBS and an all-star concert performed on location at Philadelphia's historic Independence Hall. Hosted by Chita Rivera with performances by David Archuleta, Paulo Szot, Midori,Lea Salonga, Pepe Romero, Deborah Cox, Judy Collins, Cassadee Pope, Brandee Younger, members of The Washington Ballet, and more -- joined by Luke Frazier and the American Pops Orchestra.