February Highlights on VIA TV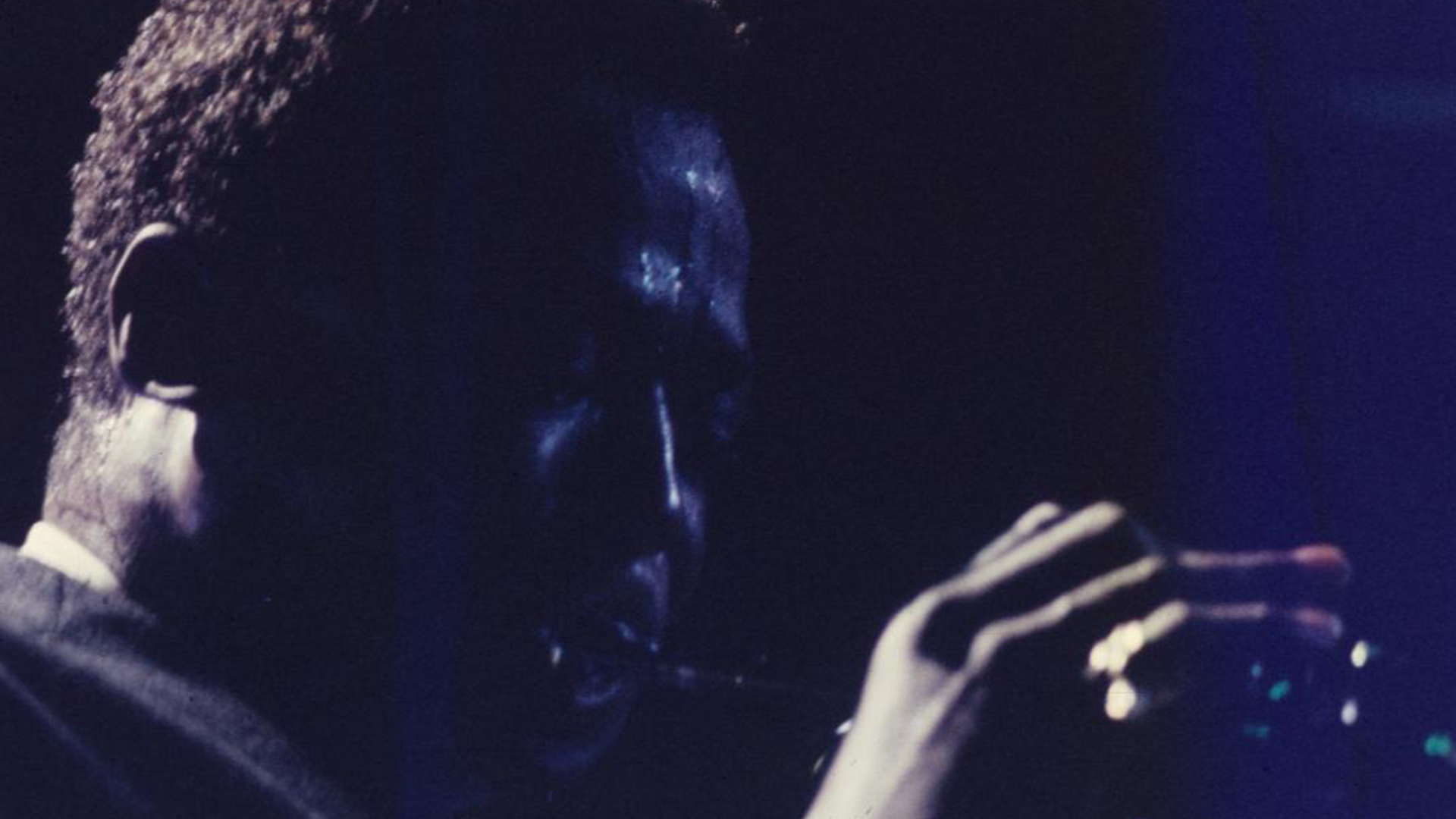 VIA TV Highlights
The best of VIA TV programming for February 2020
Call the Doctor: Eating Disorders: Dying to Be Thin
Wednesday, February 5th
In the United States there are an estimated 20 million women and 10 million men who have or have had an eating disorder at one point in their lives. Eating disorders can have a negative impact on your health, emotions and your ability to function in everyday life. Symptoms include severe restrictions of food and inappropriate purging behavior such as vomiting and food binges.
Dental Care: More Than Just a Perfect Smile
Wednesday, February 12th
Many dental and oral problems develop without any symptoms. Dental Care is an essential part of your overall health and well-being. Oral health is more important than one might think. Dental studies have suggested that oral bacteria and inflammation associated with a severe form of gum disease may signal serious health conditions such as diabetes, oral cancer, heart disease, and even leukemia
Timely Talk
Thursday, February 6th 8pm
Panel discussion focusing on how to raise children who become thriving adults. Featuring author Audrey Monke with Greg Frigoletto, Superintendent of Wayne Highlands School District; Sandy Rickard, Principal; Ryanne Jennings, Mother, Social Outreach and Community Development; along with two students; representing all voices for helping our children thrive. Encores: Friday, February 7th 1pm, Sunday, February 9th 12pm, Thursday, February 27th 1pm
VIA Short Takes
Thursday, February 13th 8pm & 8:30pm
Featuring topics ranging from dramatic and edgy to cute, quirky, thrilling and more, VIA's "Short Takes" aims to provide an entertaining look at the people and places that make Pennsylvania (and beyond) so unique. Segments featured in this premiere episode of VIA Short Takes include: "Ron Solt: Trials & Tribulations of the NFL", "American Icon: Mack Trucks Historical Museum", "Jane Alexander: Saving Our Wildlife", "Hope & Coffee", "The Man Who Became Uncle Ted". Encores: Friday, February 14th 1pm & 1:30pm, Saturday, February 15th 10:30pm, Sunday, February 16th 2pm, Tuesday, February 18th 3:30pm
Independent Lens - Cooked: Survival By Zip Code
Monday, February 3rd 10pm
Learn the story of a heat wave that overtook Chicago in July 1995, killing 739 residents, most of them poor, elderly and African American. The heat wave revealed a long-term crisis of poverty, racism, and economic and social isolation in the city.
PBS Newshour - State Of The Union Coverage
Tuesday, February 4th 9pm
Join PBS NewsHour for extended coverage of President Trump's 2020 State of the Union address.
NOVA - Polar Extremes
Wednesday, February 5th 8pm
Following a trail of fossils found in all the wrong places -- beech trees in Antarctica, redwoods and hippo-like mammals in the Arctic -- uncover the bizarre history of the poles, from miles-thick ice sheets to warm polar forests teeming with life.
Real McCoy
Thursday, February 6th 9pm
The Prohibition era (1920-1933) gave rise to a new generation of romantic "characters" - the flapper, the private eye, the organized crime boss and the bootlegger. One such bootlegger, pioneering rum runner Bill McCoy, earned the name "The Real McCoy" because he always delivered uncut, undiluted gin, rum and whiskey to his happy patrons. A teetotaler himself, this "gentleman crook" nevertheless fuelled the Roaring Twenties by smuggling more than one million bottles of illegal alcohol from the Caribbean to New York. McCoy's maritime daring and willful defiance of the unpopular 18th Amendment and government authority made him a household name during the era and earned him a Robin Hood-like mystique with the American public. Based on the book by Frederick Van de Water, THE REAL MCCOY recounts the extraordinary life and legendary exploits of this man who personified the tumultuous times in which he lived. The film charts McCoy's transformation from modest boat builder to public enemy number one through archival materials, historic re-enactments and interviews with noted scholars.
Independent Lens - Leftover Women
Monday, February 10th 10pm
Meet three Chinese women labeled "leftover," a derogatory term for unmarried women in their mid-20s and 30s. Follow them as they struggle to stay true to their ambitions amid a state-sponsored campaign that stigmatizes women who aren't married.
Finding Your Roots - Slave Trade
Tuesday, February 11th 8pm
Henry Louis Gates, Jr. journeys with film director Ava DuVernay, actor S. Epatha Merkerson and musician Questlove to the unexpected places where their ancestors were scattered by slavery, upending their notions of African American history.
Parkland: Healing A Community And A Nation
Thursday, February 13th 9pm
On February 14, 2018 a shooter took 17 lives at Marjory Stoneman Douglas High School in Parkland, Florida. PARKLAND: HEALING A COMMUNITY AND A NATION shows how Parkland has turned its grief into healing and meaningful action toward ending gun violence, following the 25-city #NeverAgain summer bus tour. The documentary also features positive change made closer to home, including an anthem honoring Stoneman-Douglas students by Melissa Manchester and the Douglas choir.
Frontline - Amazon Empire: The Rise Of Jeff Bezos
Tuesday, February 18th 9pm
Examining Amazon CEO Jeff Bezos' ascent to power and the global impact of the empire he built. The film also investigates the darker side of the company's rapid growth, and the challenge of trying to rein in the power of the richest man in the world.
Nature - The Mighty Weasel
Wednesday, February 19th 8pm
Discover the truth about the infamous weasel, often associated with unsavory behavior. Do these critters deserve their bad reputation? Follow the adventures of a first-time weasel mom, fearless honey badger and a tiny orphan weasel.
Doo Wop Generations (My Music)
Thursday, February 20th 8pm
Celebrate the new generation of Doo Wop performers as the original legends reunite to pass the torch. Performers include Kenny Vance & the Planotones, The Duprees, The Whiptones, Charlie Thomas' Drifters, The Modern Gentlemen and many more.
African Americans: Many Rivers To Cross Series Marathon
Sunday, February 23rd 12pm to 8pm
The Black Atlantic explores the truly global experiences that created the African American people. Beginning a full century before the first documented '20-and-odd' slaves arrived at Jamestown, Virginia, the episode portrays the earliest Africans, both slave and free, who arrived on these shores. But the Trans-Atlantic slave trade would soon become a vast empire connecting three continents. Through stories of individuals caught in its web, like a ten-year-old girl named Priscilla who was transported from Sierra Leone to South Carolina in the mid-18th century, we trace the emergence of plantation slavery in the American South. The late 18th century saw a global explosion of freedom movements, and The Black Atlantic examines what that Era of Revolutions-American, French and Haitian-would mean for African Americans, and for slavery in America.
Independent Lens - Always In Season
Monday, February 24th 10pm
In 2014, African American teenager Lennon Lacy was found hanging from a swing set. His mother believes he was lynched. Stark inconsistencies and few answers from officials drive her to lead efforts in what has become an ongoing fight for the truth.
Miles Davis: American Masters
Tuesday, February 25th 9pm
Discover the man behind the legend. With full access to the Miles Davis Estate, the film features never-before-seen footage, including studio outtakes from his recording sessions, rare photos and new interviews.
An Evening With Debra Lee
Thursday, February 27th 8pm
An Evening With Debra Lee explores the interesting life and career of one the nation's top women in media and entertainment and features tribute performances from Eric Benet and Chaka Khan.
A Musical Evening With Harry Lennix
Thursday, February 27th 9pm
A Musical Evening With Harry Lennix is a uniquely crafted look back into the life and career of one of Chicago's most notable actors. Growing up poor, on the tough streets of Chicago's South Side, Lennix learned early the importance of hard work. Comprised of story-telling through musical performances and theatrical readings, Harry Lennix showcases his gift through the voices of powerful vocalists; featuring: Terisa Griffin, Dee Alexander, Lynne Jordan, and Felicia Fields; accompanied by a dynamic live band; as he highlights some of Chicago's up and coming talented teenagers from Kenwood Academy and High School. Born and raised on Chicago's South Side, Lennix takes us on a journey from his childhood and his Creole roots, to finding his love and passion... acting.