January Highlights on VIA TV
by
Published on
• Last modified on
• Comments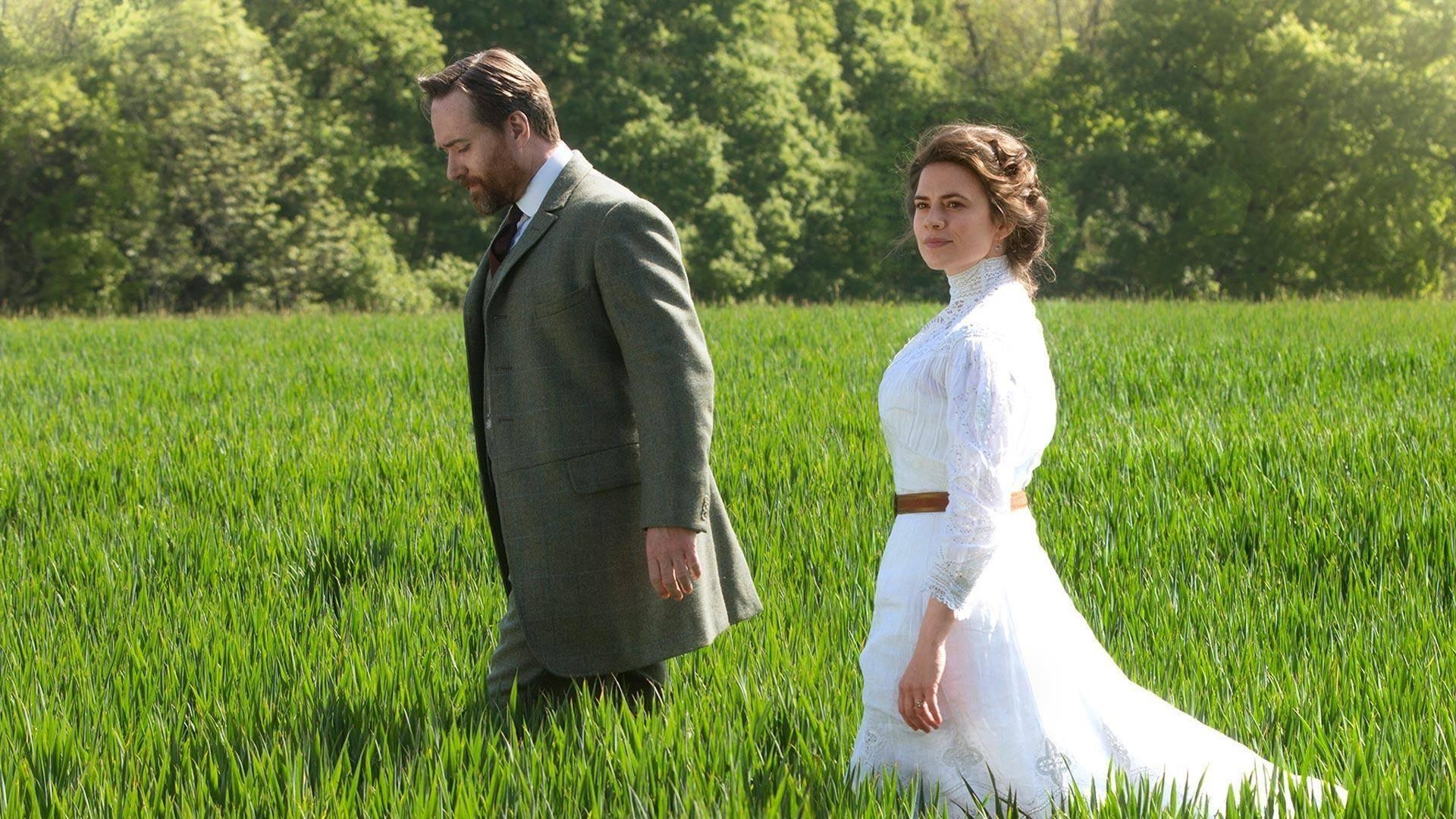 VIA TV Highlights
The best of VIA TV programming for January 2020
Call the Doctor: Understanding Hepatitis
Wednesday, January 8th at 7:30p
Hepatitis is an inflammation of the liver. There are several types of hepatitis but the three most common are Hepatitis A, B and C. All three are contagious and have differing symptoms. Treatment for hepatitis depends on the type and stage of the infection. Over the past several years more advanced treatments for hepatitis B and C have become available.
Call the Doctor - Senior Health: Adding More Years to Your Life
Wednesday, January 15th at 7:30p
Aging is a process that can bring on physical and emotional health challenges as your body ages. Being aware of these challenges can help prevent chronic diseases such as diabetes, high blood pressure and dementia. Visiting your doctor on a regular basis and having annual screenings can help prevent future health issues.
Conversations for the Common Good - Sport, Race and Protest
Thursday, January 9th at 8p
From John Carlos and Tommie Smith raising a black-gloved fist from the medal stand at the1968 Olympic Games to NFL quarterback Colin Kaepernick kneeling during the national anthem, there has been continuous debate whether it's appropriate or effective for athletes to protest during sporting events. VIA Public Media once again visited Gross Auditorium on the campus of Bloomsburg University for this latest panel discussion in the Conversations for the Common Good series. Sport, Race and Protest features special guests including Matt Spolar (Producer for Retro Report), Mahmoud Abdul-Rauf (former NBA star, once the leading scorer for the Denver Nuggets), Gwendolyn Berry (2019 Pan American Games gold medalist and activist), and Amira Rose Davis (Assistant Professor of History, Penn State University). This conversation moderated by VIA's Larry Vojtko is designed to promote dialogue that unites and bridges political and social divides.
Battling Opioids: A Project of Pennsylvania Public Media Part 4
Thursday, January 30th at 8p
Battling Opioids, a project of Pennsylvania Public Media Part 4 is a 1 hour program featuring personal stories of courage and hope in the face of opioid addiction interspersed with an informative studio panel discussion. The fourth entry in this series continues with a focus on new and current treatments in the ongoing battle against opioid addiction.
Great Performances - From Vienna: The New Year's Celebration 2020
Wednesday, January 1st 9pm
Celebrate 2020 with the Vienna Philharmonic at the Musikverein. Under the baton of guest conductor Andris Nelsons and featuring the Vienna City Ballet, the orchestra will play the waltzes of Strauss. PBS favorite Hugh Bonneville returns as host.
DW: The Day
Monday thru Friday 7pm beginning Thursday, January 2nd
The Day provides viewers with the background and analysis they need to understand the top stories of the last 24 hours. Join Chief News Anchor Brent Goff as he puts the day's events into context and discusses them with experts and correspondents in the field.

Voice Of America: Lowell Thomas And The Rise Of Broadcast News
Thursday, January 2nd 9p
Although you may not know his name - if you watch, listen to, or download the news these days, you are benefiting from the pioneering work of Lowell Thomas. As host of the first national Radio Newscast carried on both NBC and CBS, as well as the Fox Movietone newsreels shown in every movie theater, Thomas invented what we now call traditional journalism and dominated American journalism in the 1930s and 1940s as no one else has before or since. Lowell Thomas was also famous as an adventurer and world Traveler. It was Thomas who discovered T.E. Lawrence in Arabia during WWI and crafted the legend of "Lawrence of Arabia" into a multi-media stage production that Thomas showed around the world. In the late 1940s, Thomas led a mule caravan into forbidden Tibet just before the Chinese invaded. Despite breaking his leg in eight places, he returned with the story and film,shot by his son, of the young Dalai Lama, who was just 14 years old at the time. The production team was able to re-trace a number of Thomas' epic adventures, filming in the U.S., England, Alaska, and India, including his 1949 overland expedition across Tibet to Lhasa. With narration by NPR's Robert Siegel, "Voice of America: Lowell Thomas and the Rise of Broadcast News" features interviews with Dan Rather, Tom Brokaw, Bob Edwards, David Folkenflik and His Holiness the Dalai Lama, as well as key historians and biographers. At a time when mainstream journalists are being branded as 'enemies of the people' and 'fake news' - "Voice of America" reminds us that a free press and factual reporting are vital to democracy and a cornerstone of a civil society.
Country Music
Fridays 9pm, January 3rd thru February 21st
Explore the history of country music - from its roots in ballads and hymns to its eventual mainstream success - and meet the unforgettable characters and storytellers who made it "America's Music." Directed by Ken Burns.
Dave Chappelle: The Mark Twain Prize
Tuesday, January 7th 9pm
Dave Chappelle is an internationally recognized stand-up comedian and actor whose trademark wit and sharp, irreverent social commentary explores race, popular culture, sex, drugs, politics, and fame. Arguably the most-touring comic on the circuit.
Living In The Story: Patrick Nagatani
Thursday, January 9th 9pm
Living in the Story documents thirty-five years of art making by the distinguished photographic artist and activist, Patrick Ryoichi Nagatani. The film portrays an artist deeply concerned and well informed about world events who uses imagery, storytelling and narrative fiction to raise awareness about modern anxieties, with an emphasis on the threat of nuclear weapons technology.
Howard's End on Masterpiece
Sundays 8pm, January 12th thru February 2nd
Follow two independent and unconventional sisters and the men in their lives as they seek love and meaning while navigating an ever-changing world in this fresh take on E.M. Forster's masterpiece.
Sandition on Masterpiece
Sundays 9pm, January 12th thru February 23rd
Experience Jane Austen's last, fragmentary work, where entrepreneurs, love interests, legacy hunters, hypochondriacs and medical mountebanks come together at a struggling resort aiming to be the next fashionable playground in early 1800s England.
Expedition With Steve Backshall
Wednesdays 10pm, January 15th thru February 19th
Head into the unknown with explorer Steve Backshall as he journeys to the world's last unexplored places and faces challenges around the globe, encountering extraordinary wildlife and meeting remarkable people along the way.
Martin Luther King Jr. Celebration Concert With The Cleveland Orchestra
Thursday, January 16th 8pm
Hosted by actor James Pickens, Jr, THE MARTIN LUTHER KING, JR. CELEBRATION CONCERT WITH THE CLEVELAND ORCHESTRA features the Cleveland Orchestra, conducted by music director Franz Welser-Most. In honor of the 50th anniversary of Dr. King's assassination, the performance includes classical selections by Beethoven, Mendelssohn and Verdi as well as hymns and spirituals including "Down by the Riverside," "Precious Lord," and "Lift Every Voice and Sing."
Vienna Blood
Sundays, 10pm, January 19th thru February 23rd
A student of Sigmund Freud and an Austrian detective team up to solve some of the most mysterious and deadly cases in early 1900s Vienna.
No Passport Required Season 2
Mondays 9pm, January 20th thru February 17th
Join Chef Marcus Samuelsson on an inspiring journey across the U.S. to explore and celebrate the wide-ranging diversity of immigrant traditions and cuisine woven into American food and culture.
Secrets Of The Dead - Bombing Auschwitz
Tuesday, January 21st 9pm
Join historians, survivors and experts as they consider one of the great moral dilemmas of the 20th century. Should the Allies have risked killing Auschwitz prisoners and bombed the camp to stop future atrocities?
Great Performances - Movies For Grownups With AARP Magazine
Thursday, January 23rd 8pm
Watch actors and filmmakers as they are honored for creating films that resonate with older viewers in this star-studded awards ceremony. Celebrating movies that matter, the Awards champion movies for grownups, by grownups.