March Highlights on VIA TV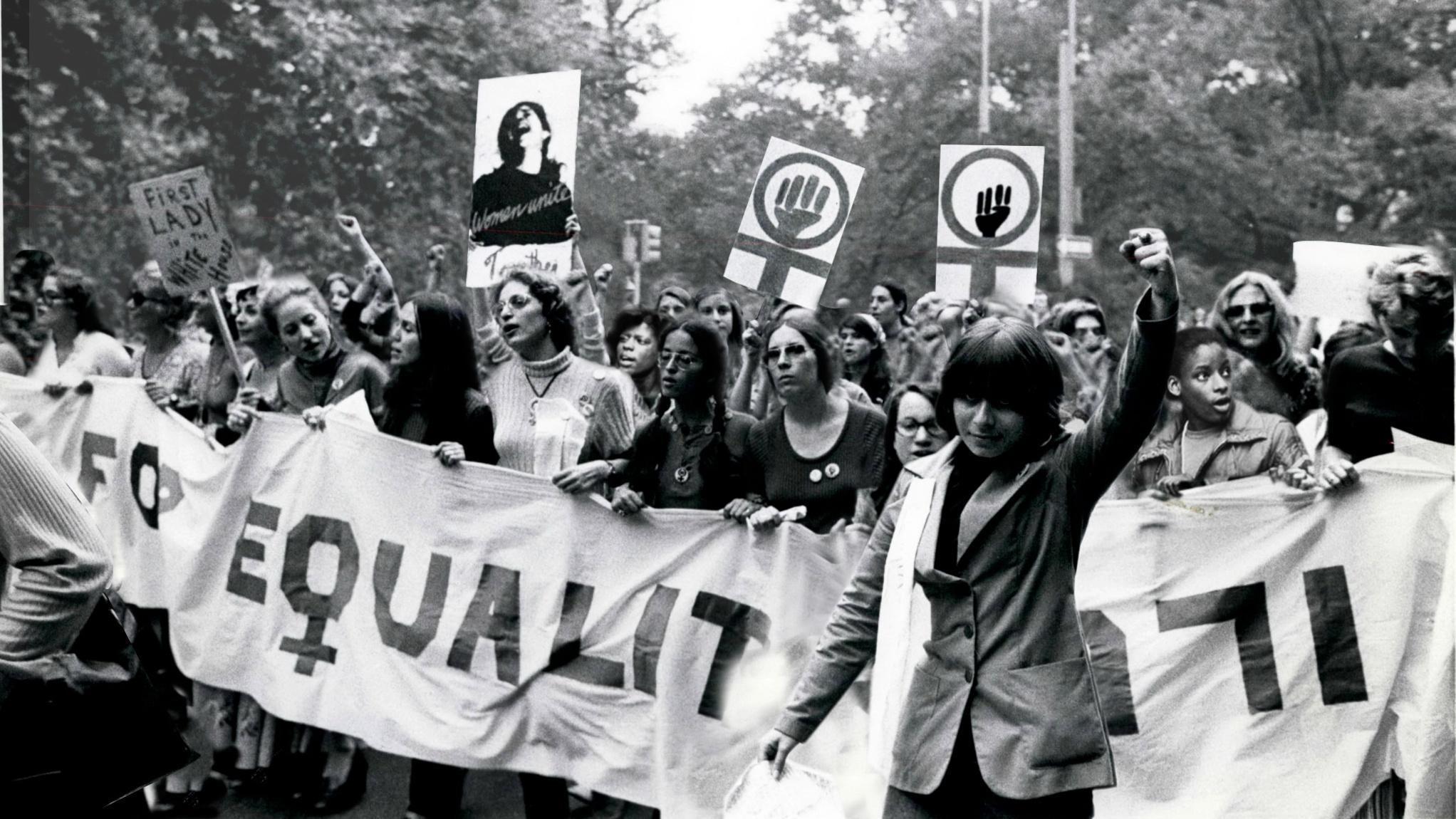 VIA TV Highlights
The Best of VIA TV Programming for March 2020
Call the Doctor – Colorectal Cancer: A Preventable Disease
Wednesday, March 4th, 7:30pm
Colon cancer will affect more than 145,000 people this year and more than 51,000 will die of the disease. However, it is a preventable disease. Symptoms include: rectal bleeding, blood in the stool, persistent abdominal discomfort or unexplained weight loss.
Call the Doctor – Nutrition: Eat Smart...Stay Healthy
Wednesday, March 11th, 7:30pm
Staying healthy comes down to eating a variety of wholesome foods that are a daily part of your diet. Combined with exercise, a proper diet can help you maintain a healthy weight and reduce your risk of chronic diseases like cancer and heart disease. Today there are a wide range of diets including low carb, vegan and gluten free to name a few.
Scholastic Scrimmage
Mondays, Tuesdays, Thursdays & Fridays, at 7:30pm beginning Monday, March 2nd
Returning for an all-new 15th season! This high school academic quiz show challenges top students from WVIA's member school districts about all academic disciplines. Contestants try to answer questions more quickly than members of the opposite team. At the end of the Scholastic Scrimmage season the winning school is awarded $5,000, with second place receiving $3,000 and third place receiving $1,000. The winning team also receives medals, a plaque for their high school's trophy case, and the bragging rights of being the very best. Grades 9-12.
Julia Child Best Bites
Saturday, February 29th 4:30pm
Celebrate the first lady of cooking with Martha Stewart, Jacques Pepin, Vivian Howard, Marcus Samuelsson, Jose Andres, Eric Ripert, Rick Bayless and more. Chefs and celebrities share personal insights as they screen Julia's most-beloved episodes.
Soul Legends (My Music)
Saturday, February 29th 9pm
Join host Pam Grier in a tribute to the greatest soul hits and performers from the 1970s and 80s. Features classics by The Temptations, Marvin Gaye, Gladys Knight & the Pips, Bill Withers, The Spinners, Isaac Hayes, Minnie Riperton and more.
50 Years With Peter, Paul And Mary
Monday, March 2nd 8pm
50 Years with Peter, Paul and Mary is a documentary that celebrates the impact of the preeminent trio that brought folk music to America's mass audiences, combining their artistry with their activism and inspiration over the last 50 years. The program will feature powerful, moving, performances by Peter, Paul and Mary starting with the era of the group's emergence in Greenwich Village through the Civil Rights and anti-war eras where their anthems provided America's soundtrack of social and political change into the 21st century where their legacy and music continues to inform, inspire and enrich successive generations - still providing a moral compass for the way we live our lives.
Nitty Gritty Dirt Band: 50 Years And Circlin' Back
Monday, March 2nd 10pm
Celebrate the groundbreaking band's musical milestones and hits along with special guests Vince Gill, John Prine, Jackson Browne, Alison Krauss, Rodney Crowell, Jerry Jeff Walker, Jimmy Ibbotson, Sam Bush, Jerry Douglas and Byron House.
Sesame Street: 50 Years And Still Sunny!
Tuesday, March 3rd 8pm
Join host Gloria Estefan for a 50th anniversary celebration of the iconic children's series. This new documentary includes celebrity appearances, interviews with puppeteers and video clips of Sesame Street's most unforgettable moments.
Super Tuesday: PBS Newshour - Vote 2020
Tuesday, March 3rd 11pm
Coverage of Super Tuesday 2020.
Nature - The Whale Detective
Wednesday, March 4th 8pm
A filmmaker investigates his traumatic encounter with a 30-ton humpback whale that breached and almost landed on him while he was kayaking. What he discovers raises far bigger questions about humans' relationship with whales and their future.
Doo Wop To Pop Rock: My Music Celebrates 20 Years
Thursday, March 5th 8pm & Saturday, March 7th 8pm
Celebrate 20 years of greatest hit songs from the 50s to the 70s featuring legendary performers The Kingston Trio, Glen Campbell, Aretha Franklin, Engelbert Humperdinck, Judy Collins, Davy Jones, Mel Carter, Patti Page and more.
Pink Floyd: Live In Venice
Friday, March 6th 9pm
Experience the first authorized version of the band's legendary 1989 "Night of Wonders" concert. Over 200,000 fans gathered in St. Mark's Square to hear them perform their greatest hits from a floating platform in the Venetian lagoon.
Suze Orman's Ultimate Retirement Guide
Sunday, March 8th 12pm & Thursday, March 12th 8pm
Join the acclaimed personal finance expert for essential advice on planning for and thriving in retirement. With empathy, straight talk and humor, Suze provides information about key steps for anyone trying to achieve their "ultimate retirement."
Rise Up: Songs Of The Women's Movement
Sunday, March 8th 8pm
Celebrate the centennial of women's right to vote through popular music, including performances by Aretha Franklin, Lesley Gore, Helen Reddy, Loretta Lynn, Gloria Gaynor, Dolly Parton, Joan Jett, Cyndi Lauper, Melissa Etheridge, Tina Turner and more.
Aretha Franklin Remembered (My Music)
Sunday, March 8th 9:30pm
Celebrate the legendary Queen of Soul and the first woman inducted into the Rock & Roll Hall of Fame with her greatest hits from television appearances spanning the 1960s-2000s, many of which have never been seen in the U.S.
Ken Burns: Country Music
Monday, March 9th 8pm
Join host Kathy Mattea to learn more about the making of the epic documentary series devoted to the history of this truly American art form. Features interviews with Rosanne Cash, along with Ken Burns and other members of the filmmaking team.
Rick Steves' European Easter
Tuesday, March 10th 8pm & Sunday, March 29th 4:30pm
Taking you on a spring journey through Spain, Slovenia, Italy, and Greece, Rick Steves' European Easter celebrates this 2,000-year-old story in a variety of cultures. You'll feel the emotion of this special time as the Passion of Christ unfolds during Holy Week. He joins Andalusians carrying parade floats, Greek priests tossing showers of flower petals, and villagers blessing olive branches, plus feasting, fireworks, and more. Exploring a rich and fascinating mix of traditions - from its pagan roots to its glorious finale - Rick Steves' European Easter sheds new light on this timeless holiday.
Michael Kaeshammer: Boogie On The Blues Highway
Friday, March 13th 9pm
A one hour concert spotlighting Michael Kaeshammer, the fiery-fingered pianist/vocalist, who has become known around the world. Mixing his love of music from the Blues Highway with boogie woogie and other styles, he and his band create a joyous groove that is a pure delight. Recorded at the Charlie White Theatre in Victoria, British Columbia, Michael Kaeshammer: Boogie On The Blues Highway is a front seat to a joyous musical experience.
Mumford & Sons - Live From South Africa: Dust And Thunder
Saturday, March 14th 9pm
Mumford & Sons are a British band formed in 2007, consisting of Marcus Mumford, Ben Lovett, Winston Marshall and Ted Dwane. MUMFORD & SONS LIVE FROM SOUTH AFRICA: DUST AND THUNDER gets to the very heart of what makes Mumford & Sons such a special act, with the stunning beauty of the Pretorian outback as their backdrop. Captured with gusto by award-winning filmmaker Dick Carruthers, the result is an exciting and emotional concert film that may well go down as their finest. Songs performed include "I Will Wait," "Below My Feet," "The Cave," "Little Lion Man" and "The Wolf."
Celtic Woman, The Best Of
Sunday, March 15th 8pm
Be transported to Ireland to celebrate magical moments and memories from 15 years of making music. Filled with favorite songs from their journey so far, this new special showcases Celtic Woman's angelic voices and instrumental virtuosity.
Tim Janis Celtic Heart
Sunday, March 15th 9:30pm
The concert special TIM JANIS CELTIC HEART takes viewers on a journey through six Celtic regions, weaving images of the beautiful Celtic coast with sweeping, ethereal themes. Composer, conductor and two-time Billboard chart-topper Tim Janis performs his soothing new age instrumental music onstage with a stellar cast of musicians, including Celtic violinist Mairead Nesbitt of Celtic Woman, Camille and Kennerly Kitt of The Harp Twins, flautist Eimear McGeown, and singers Lynn Hilary and Ella Roberts.
Niall Ferguson's Networld
Tuesday, March 17th 8pm, 9pm and 10pm
Explore the history of social networks as historian/author Niall Ferguson reveals the intersection of social media, technology and cultural movements. He demonstrates how human behavior, technology and profit can energize ideas and change the world.
East Lake Meadows: A Public Housing Story
Tuesday, March 24th 8pm
Learn the history of East Lake Meadows, a former public housing community in Atlanta. Stories from residents reveal hardship and resilience, and raise critical questions about race, poverty and who is deserving of public assistance.
Earth's Sacred Wonders
Wednesdays 10pm, March 25th - April 8th
Discover what people do for faith in some of the most stunning locations on Earth. Many of the world's best-known landmarks have been inspired by faith. Today, more worshipers than ever before flock to these sacred places.
Somewhere South
Fridays 9pm, March 27th - May 1st
Chef Vivian Howard digs deeper into the lesser known roots of southern food, southern cooking, and southern living. Howard serves as both student and guide, exploring cross-cultural dishes through the professional and personal relationships she has with southerners of many backgrounds.
Call The Midwife
Sundays 8pm, March 29th - May 17th
Opening with the funeral of Winston Churchill in January 1965, Season 9 continues with Nonnatus House entering a bold and innovative era. As a new East End rises from the ashes of the old, society becomes more prosperous, but more complex. Our familiar team of medics and midwives face unexpected challenges as the population shifts, rules change, and old diseases come back to haunt them.
Garth Brooks: The Library Of Congress Gershwin Prize For Popular Song
Sunday, March 29th 9pm
Country music icon Garth Brooks receives the 2020 Library of Congress Gershwin Prize for Popular Song at an all-star tribute in Washington, D.C. The multiple hall of famer is the youngest recipient of the prestigious prize.
Independent Lens - One Child Nation
Monday, March 30th 10pm
China's one-child policy forever changed the lives of mothers and children. Inspired by the birth of her first child, filmmaker Nanfu Wang returns to China to speak with her mother and brother, and explore the ripple effect of this social experiment.