This is Erika
This is Paul
THIS is a not so empty wall...
Some Yellow
and Red,
some Blue
and Green
Is the start of the BEST exhibit you've ever seen!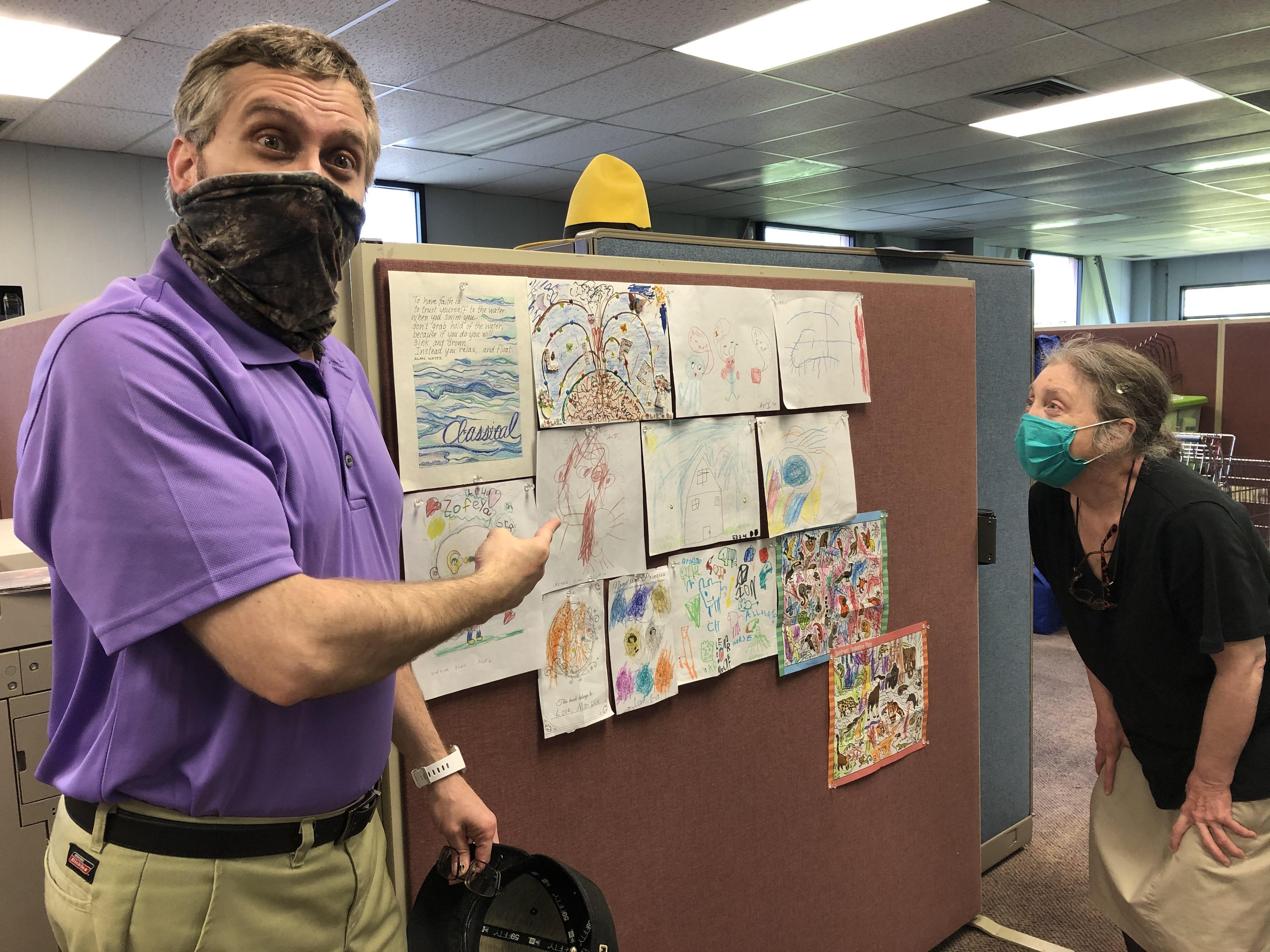 Fill Our Walls With Your Drawings
The WVIA Radio team is working hard in these difficult times to make sure you can still hear the latest news from NPR and music to help you through your day. The WVIA office is a bit quiet these days, with many employees working from home. We've got an empty wall and a staff that could use a nice dose of positivity. Parents, this is where you come in!
Chances are, your children have some pent-up restless energy right about now. We're encouraging them to put that energy in a creative way. Why not send us your child's artwork to fill our empty walls? We'd be delighted if your child could draw and color a picture for us!
As an added bonus, the good folks at Crayola would also like to see your artwork grace our walls. They are giving the artist of each submitted piece a FREE ticket to The Crayola Experience in Easton, PA. (The tickets will be valid once state guidelines deem it safe for businesses to re-open).
So get those pencils and crayons out and help fill up our walls! Please submit all artwork to:
FM Staff
WVIA Public Media
100 WVIA Way
Pittston, PA. 18640
Discover the magic of color at Crayola Experience, Crayola's premier, one-of-a-kind family attraction! Dozens of hands-on, creative activities and a full day of fun awaits families in Easton, PA. Bigger, brighter and bolder than ever, the colorful adventures of Crayola Experience help kids and adults alike explore art and technology, express their creativity and experience color in a whole new way.