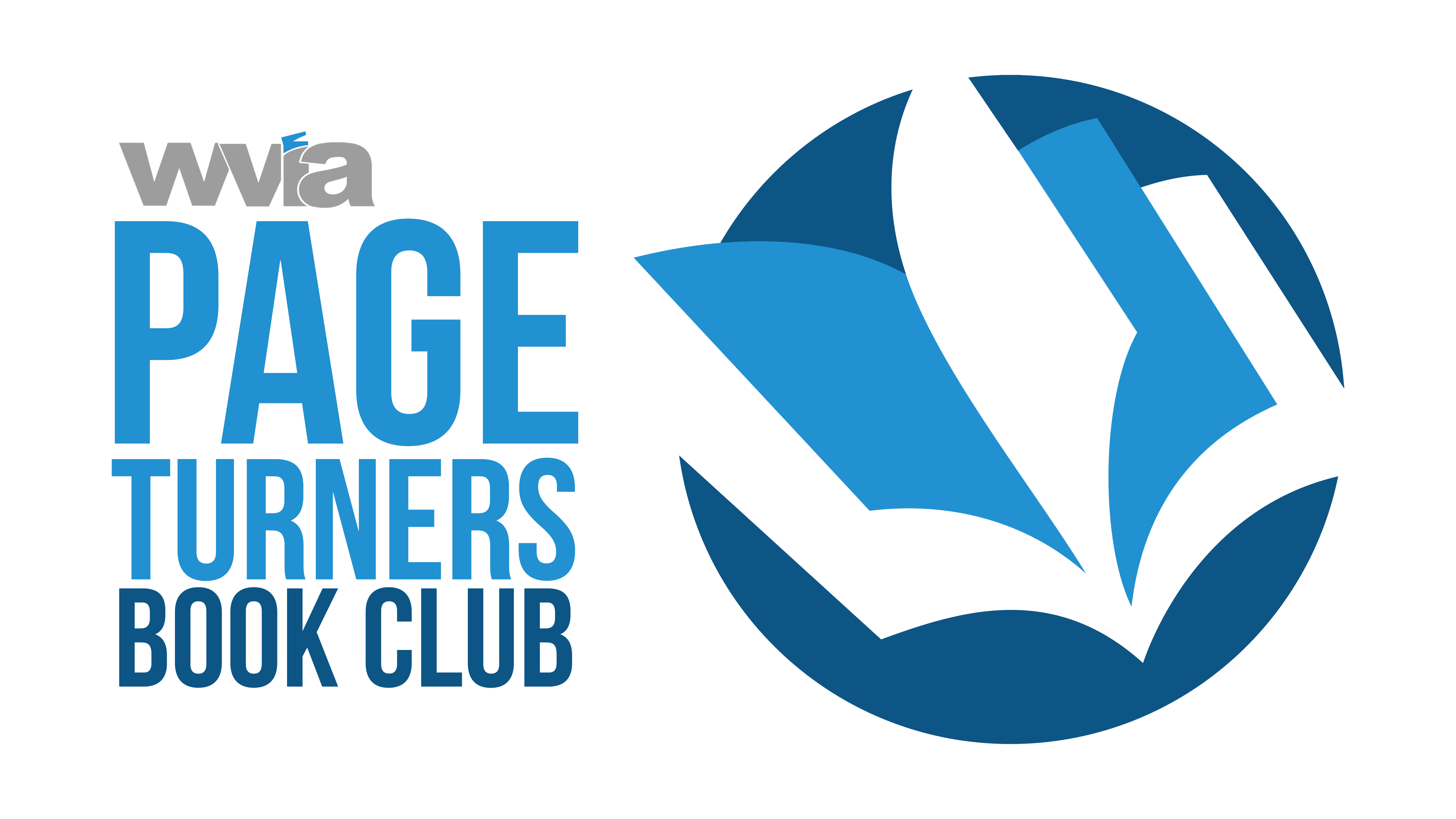 WVIA Page Turners Book Club
Welcome to the WVIA Page Turners Book Club!
Do you love curling up with a good book? Enjoy socializing with other like-minded book lovers? Love staying up all night because you can't stop turning the pages of your latest read? Then we invite you to join our book club, fittingly titled the WVIA Page Turners.
The WVIA Page Turners is a book club of WVIA Public Media, the NPR and PBS affiliate station of Northeastern and Central Pennsylvania.
In alignment with the mission of WVIA, the purpose of the Page Turners is to educate, inspire, entertain, and promote diverse cultures and perspectives. While we plan to highlight PBS and NPR programming, we aim to enrich our commitment to the arts, support our local libraries, and bring people together.
The Page Turners book club will take place across multiple platforms including on social media, on radio, and at in-person events. To become a Page Turner, all you need to do is start participating. The book club is free and open to everyone!
How can you join the new book club?
It's free and simple! To become a WVIA Page Turner, participate by:
Join us at our kickoff and finale events
Participate in weekly discussion on social media
Tune in to WVIA Radio
Form your own discussion groups with friends or at your local library
Attend special "beyond the book" opportunities - events you won't want to miss
Join the Page Turners Email List
It's the best way to stay in-the-know with everything going on in the book club! We will send periodic updates about our current book selection, interesting and fun articles that coincide with our selection and other NPR and PBS programming, news about exciting upcoming book club events, and more!
We are celebrating all things Hemingway in anticipation of the premiere of the much anticipated documentary: Hemingway: A Film by Ken Burns and Lynn Novick. WVIA invites you to participate in reading our spring book selection, The Sun Also Rises by Ernest Hemingway.
About The Sun Also Rises: The quintessential novel of the Lost Generation, The Sun Also Rises is one of Ernest Hemingway's masterpieces and a classic example of his spare but powerful writing style. A poignant look at the disillusionment and angst of the post-World War I generation, the novel introduces two of Hemingway's most unforgettable characters: Jake Barnes and Lady Brett Ashley. The story follows the flamboyant Brett and the hapless Jake as they journey from the wild nightlife of 1920s Paris to the brutal bullfighting rings of Spain with a motley group of expatriates. First published in 1926, The Sun Also Rises helped establish Hemingway as one of the greatest writers of the twentieth century.
When you make a donation of $40 or more, we will send you a copy of The Sun Also Rises as our thank-you.
Save the Dates! Watch the Hemingway documentary on Monday, April 5 on WVIA TV at 8PM or stream on PBS Passport. Then,join us for a virtual discussion of The Sun Also Rises on Wednesday, April 14th at 7PM. One lucky participant will receive a $25 Barnes and Noble Gift Card! To register, email pageturners@wvia.org.
The WVIA Page Turners is a book club that is free and open to all. You do NOT need to be a member to participate and all our welcome. No literary degree required, all you need is a curiosity, passion or excitement about the book and a desire to connect with the WVIA community. Of course, you are welcome to become a member and many do. We appreciate your support!