Listen Weekdays from 9am - 4pm on WVIA Radio
Each weekday hosts Lisa Mazzarella, Erika Funke and Larry Vojtko choose and present the greatest music by the greatest composers.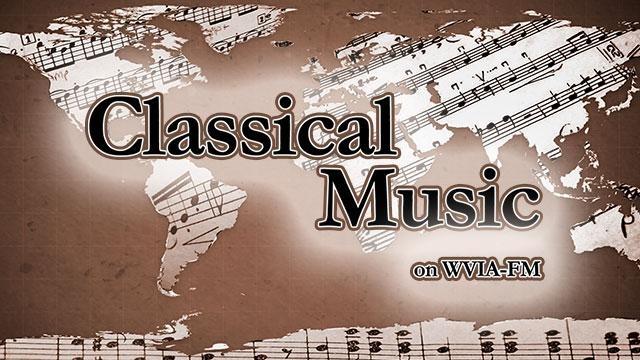 9am-11am — Lisa Mazzarella
Since 1993, Lisa Mazzarella has been the "early morning voice" on WVIA Radio. From 9 to 11 a.m., she produces and hosts a classical music program highlighting some of the "lighter fare" included in the WVIA Radio music library. With the goal of making classical music accessible to everyone, she recently inaugurated "The Classical Club" which encourages audience feedback, commentary, and musings about selected pieces of music featured during the morning show.
Lisa is also the producer of the very popular WVIA TV "Our Town" documentary series.
Aside from her radio work, Lisa has also voiced television documentaries for WVIA TV, and is the current underwriting voice for the television station. She has written entertainment reviews, arts profiles, children's poetry, and biographical articles for local and national publications. She currently serves on the Advisory Board of the Scranton Civic Ballet Company, moderates area symposiums in the arts and health fields, and is an adjunct communications instructor at Marywood University in Scranton -- where she received her B.A. in Communication Arts.
Morning host of Classical Music, Art Scene, Early Birds, and other WVIA programs, Erika Funke is a Senior Producer and Classical Music Host at WVIA Radio.

"ArtScene", her award-winning daily arts program, features interviews with creative individuals from the region, the United States and abroad. She has produced many programs about the history of northeastern Pennsylvania and its residents. Her radio play "Who Pretender Is, Or Who Is King" centers on the lives of the residents of Laurel Run, a borough outside Wilkes-Barre, plagued by a chronic mine fire. The piece was recently produced by The Northeast Theatre and broadcast on WVIA Radio.

Erika also has television documentaries to her credit. She wrote and narrated a documentary on the Knox Mine Disaster that happened in the Wyoming Valley in 1959. And an Emmy-nominated documentary on Mozart that looks at the composer and his music in the context of the cities that were important in his life.

She is a Phi Beta Kappa graduate of University of Chicago and received a master's degree in Humanities (Interrelationships in the Arts) from Penn State University. She served on the PA Humanities Council for two terms and often speaks in the community about the arts and our lives.
WVIA Radio Program Manager and afternoon classical music host, Larry Vojtko began his tenure at the station in 1982 as the early morning host/announcer. He is also the producer and host of most of the concert broadcasts for the station. During his tenure Larry has interviewed many celebrities and musicians of international renown such as clarinetist Richard Stoltzman, pianists Leon Fleisher and Jean-Yves Thibaudet, baroque cellist Anner Bylsma, conductor/composer Gunther Schuller, and bass Paul Plishka. He also organizes and produces the WVIA "Simply Grand" series of in-studio classical concerts. In May 2003, Larry led the Northeastern Pennsylvania Philharmonic in concert as guest conductor, an honor bestowed in observance of Larry's 20th anniversary with WVIA.
In addition to his work at WVIA, Larry has remained actively involved in the music community of Northeastern Pennsylvania. The baritone has sung with many area ensembles including: the Robert Dale Chorale, Mostly Opera, Zusammen, Amici Cantus, the Wyoming Valley Oratorio Society, St. Cecilia's Church Choir and the Choir of the First Presbyterian Church in Wilkes-Barre where he was baritone soloist for nine years. He has cultivated a keen interest in musical theater by working both as a performer and Music Director in many productions of community theatres including: Little Theatre of Wilkes-Barre, Showcase Theater and Music Box Dinner Playhouse.
Larry received a B.S. degree in Music Education from Wilkes College. After graduation he continued his musical studies in voice with Mr. Richard Chapline and is currently a student of Metropolitan Opera baritone Theodore Lambrinos. Larry continues to teach voice privately. He is also an adjunct faculty member of the Communications Department of Luzerne County Community College.
Larry lives in Wyoming with his wife, Bernardine, and sons, Michael Lawrence and Jonathan Matthew. You can listen to Larry every weekday afternoon from 1-4 PM.