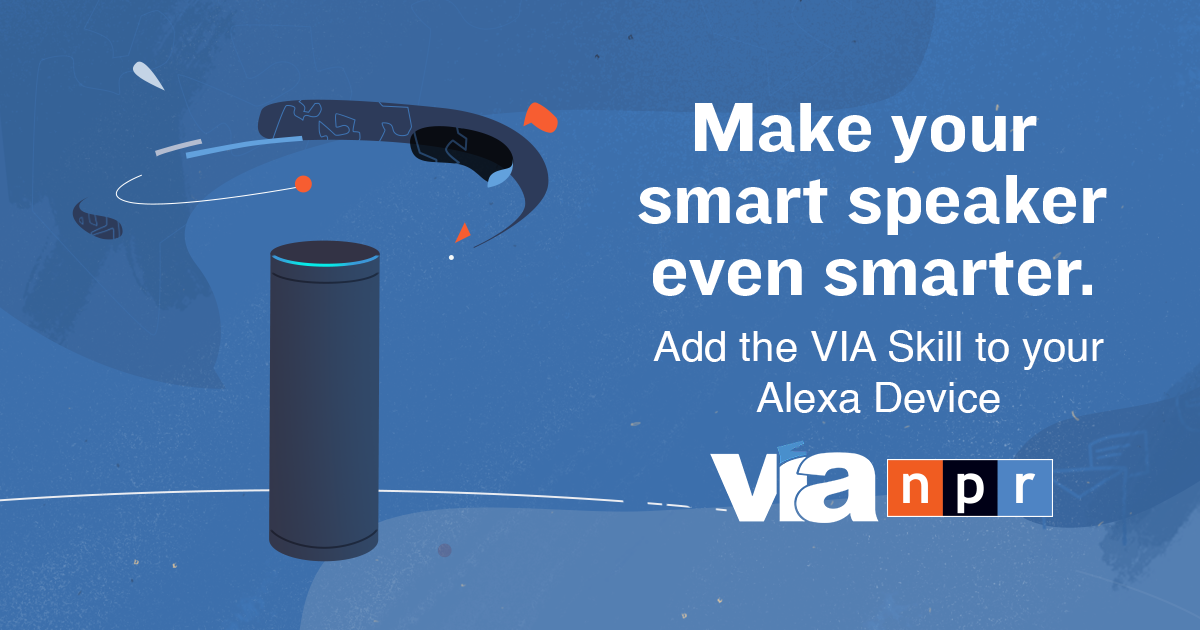 VIA Radio Has an Amazon Alexa Skill!
You can tune into what's currently playing on our live streams of VIA Radio, VIA-HD2, and The Chiaroscuro Channel. You can also listen to VIA Radio podcasts.
Getting the skill set up is simple! Simply say "Alexa, Enable VIA Radio" to your Alexa-enabled device. Alternately, you can click here to enable online with your Amazon account.
Once you've enabled the skill, say "Alexa, open VIA Radio", then follow the prompts from there.
You can also say "Alexa, ask VIA Radio..."
For our FM/HD1 channel:
"To listen live."
"To listen to VIA Radio."
For our HD2 channel:
For our HD3 channel:
"To listen to Chiaroscuro Channel."
"To listen to Jazz"
"To listen to HD3"
You can also ask:
"To browse programs."
"To play the ArtScene podcast."
While playing a program, you can skip forward to the next archive by saying "Alexa, next." To skip backward to the previous archive, say "Alexa, go back." For instructions on interacting with this skill, say "help."
Please Note: Amazon had some issues affecting the east coast today. The Amazon VIA Radio skill is once again working on Echo devices. There is still an issue with the newest release of the Alexa app that our developers have now noticed and will be working on.