Weekdays at 3pm on WYVA Radio in Williamsport
Williamsport Today is an hour of classical music and arts features, with the emphasis on events taking place in Williamsport and the surrounding communities. Every week, Fiona invites artists and performers, whether local, or visiting the area, to come in and talk about their art form.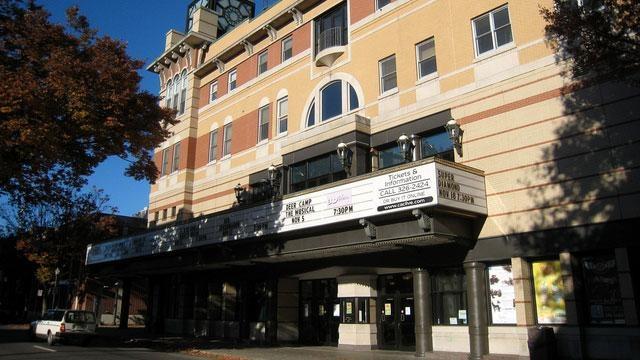 WVIA Radio producer, editor and on-air host Fiona Powell began her career at WVIA in 2002 by being a volunteer, and assistant to Erika Funke.
During her time with Erika, Fiona interviewed authors, artists and musicians, and did research for both ArtScene and Early Birds.
After becoming one of the WVIA-FM weekend staff members, Fiona was offered the opportunity to help run the WVYA-FM studio in Williamsport, and host a weekday show on local Arts events and music.
Fiona also engineers and produces "Jazz Standards" for host Sascha Feinstein. In addition to "Jazz Standards," Fiona also produces specials, such as the annual St David's Day show, and is the occasional guest host for Early Birds.
In addition to her responsibilities at WVIA, Fiona is a respected folklorist and storyteller with over 20 years experience and is on the roster of artists for the Pennsylvania Council on the Arts.
She takes stories and folklore programs to schools, Celtic Festivals, folk festivals and colleges. Fiona is proud to be an annual presenter for the Reader's Series at the Stadler Center for Poetry at Bucknell University.
Fiona, who is British and proud of her Welsh heritage; spent her early years working in Agriculture; qualifying at a British Agricultural College, and working for many years as a shepherd
Fiona is the mother of 4 grown children, and 6 grandchildren, who live in Bloomsburg and Philadelphia, Pennsylvania; Scarborough, England; and Savannah, Georgia.