Major and Planned Gift Opportunities
Charitable gifts provide essential support and enhancement of:
Ensuring the future of WVIA as an important convener and cultural resource for our region.
The production of compelling local and regional documentaries that chronicle our rich cultural history. These documentaries explore the people and events that have helped shape our region.
The daily presentation of locally hosted classical, jazz and eclectic music combined with our award-winning NPR programs such as Morning Edition, All Things Considered, Fresh Air and A Prairie Home Companion.
Continuing support for the operational needs that accompany the acquisition, creation, and presentation of outstanding programming.
Our region's largest and most innovative classroom, providing programs for children, instructional support for teachers, and interactive distance learning experiences.
WVIA Members: Doug and Ursula Myers
WVIA members Doug and Ursula share why they support WVIA.
The WVIA Insider Society is a group of dedicated members that have donated $1,000 or more to support annual operations for WVIA Public Media or restricted gifts for specific projects.
$1,000 - $2,499 --- Producer's Circle
$2,500 - $4,999 --- Broadcaster's Circle
$5,000 - $7,499 --- President's Circle
$7,500 - $9,999 --- Visionary Circle
$10,000+ --- Empowerment Circle
I. BEQUESTS
For many individuals, a gift by will or through their revocable living trust is an effective way to accomplish estate and tax planning through gifts to charities. A bequest may take several forms. Among these are:
A specific amount expressed in dollars or in specified items of property or a percentage of the residuary of the estate (the amount available for distribution after specific bequests are paid).
A bequest may be designated for a particular purpose or program or may be left without restriction for the charity to use in its discretion for needs that must be met at the time it receives the payment from the donor's estate.
A bequest may also be used to establish an endowment so that only income and/or portions of principal may be used by the charity to carry out the purposes most important to the donor. When considering establishing an endowment a conversation with WVIA staff should be held. Accomplishing your goals and objectives for the use of such a contribution will be the primary focus. Together we can structure a gift that will enable WVIA to fulfill your wishes.
When bequests are made to establish designated, unrestricted or endowed funds, they may provide that the funds be named in honor or in memory of particular individuals, foundations or families.
Donor recognition can also be given when donations are made to participate in a particular capital project. Your concern and support can be expressed in "bricks and mortar", providing essential facilities, repairs or improvements, with an opportunity to name your gift permanently on the facility.
II. CHARITABLE REMAINDER TRUSTS
This gift plan is most useful for the individual that wants to make a significant gift to WVIA, but still retain the right to an income stream. The income is paid to the donor or donor's designee, usually for the lifetime of that individual(s). At the end of the term of the trust the balance becomes the gift to WVIA.
Charitable remainder trusts can be established to maintain a fixed annual annuity or one that will fluctuate yearly based on the market value of the trust. In either case a charitable remainder trust plan provides many benefits to the donor while creating a significant gift for WVIA.
Some of the benefits provided by Charitable Remainder Trusts are:
A fixed rate of return often greater than earned previously on the contributed property
Possible avoidance of tax on the long-term capital gain on contributed appreciated property.
A current income tax charitable deduction for the value of the future charitable gift.
Avoidance of estate taxes on the contribution and its appreciation in the trust.
III. CHARITABLE LEAD TRUSTS
In a sense, a Charitable Lead Trust (CLT) is the reverse of a Charitable Remainder Trust. Income is paid for a period of years (measured often by the donor's lifetime) to one or more nonprofit organizations. At the end of the term of the trust the value in the fund reverts to the donor or his/her heirs. CLT's can yield significant estate and gift tax savings and can be appropriate for transferring appreciated property to family members at low gift and estate tax costs.
As with any gift plan, it should be noted that the tax ramifications of lead trusts are complicated and varied and, as part of a prudent estate plan, should only be considered with the guidance of your estate planning professional.
IV. GIFT OF RESIDENCE: LIFE ESTATES
For most people, their home represents a significant portion of their personal net worth. In addition to providing the security of a physical and emotional base, a home can appreciate greatly in value. As a non-productive asset it is usually difficult to extract any economic benefit from one's home other than by actually selling it. However, there are two charitable gift strategies that may be helpful.
Retained Life Estate
You may donate your residence and still retain uninterrupted use and occupancy for the remainder of your (and your survivor's) lifetime. The property is conveyed by deed to WVIA subject to the life estate. By donating this future interest in your home to WVIA you will generate a current charitable income tax deduction and exclude the property's value from your estate for estate tax purposes. This can be done not only with a primary residence but also with a vacation home.
V.PRESERVING RETIREMENT ASSETS
Most people are shocked to learn that if retirement assets (e.g., an IRA, 401(k), or any other qualified plan) are left to a non-spousal beneficiary, estate and other tax obligations can reduce the amount passing to your heirs, often in excess of 75% of their value. This could mean that for every dollar you had anticipated leaving to your loved ones, they would actually receive 25 cents. Clearly, this is not what you intended to happen to your retirement plan.
After taking into account the amount in your plan and minimum withdrawal requirements and determining what is needed to support your current life-style, a charitable gift might provide a solution. For example, if you intended to include charitable bequests as part of your estate, naming a charity or your foundation as beneficiary of the qualified plan will avoid all income and estate taxes. The charitable beneficiary will qualify to receive the intended amount in its entirety, at no tax cost.
Use of such funds to establish charitable remainder trusts whereby income from the assets will be paid to designated heirs is a prudent way to make charitable gifts and protect the financial health of your loved ones.
Employing one of these techniques could be the most cost-effective way of supporting your favorite charity. At WVIA we would like to assist you in finding the charitable vehicle that is most suitable for you. Let's have a conversation.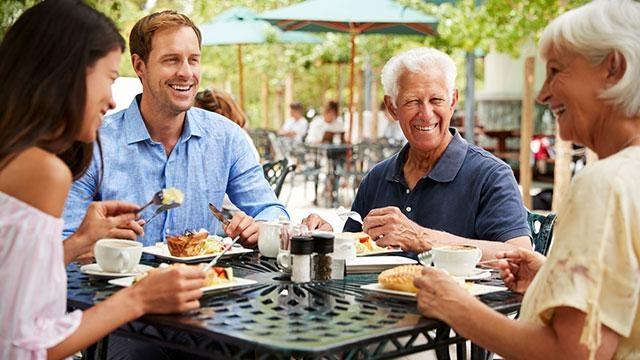 Learning Lunches
One-on-one
To set up your learning lunch today, please contact us at majorgifts@wvia.org
At WVIA we encourage and respect our members' feedback. We would like to meet with each of you and learn more about what you enjoy.
You have chosen to invest in Public Media and your opinion is incredibly important in how we move forward as an organization.
Do you have great ideas or suggestions for us? What are some of your favorite radio programs or TV shows?
In an effort to gather a better understanding of what drives you to support our station, we've created "Learning Lunches." These personal, one on one conversations, will provide an exceptional opportunity to talk about why you support our station, what you enjoy, and what you would like to see more of. In return, WVIA benefits by getting to know our members even better!
Request your FREE planning booklet today!
Whatever your stage in life, it is a good idea to think about and plan for how your affairs will be handled. A few simple steps today can give you peace of mind tomorrow by ensuring that you and your loved ones are well protected.
Join other loyal public media supporters by requesting your FREE organizer.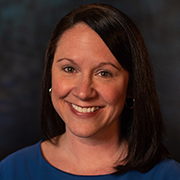 FOR MORE INFORMATION, CONTACT
Jen Kindler
Major Gifts Coordinator 570-602-1128
The official registration and financial information of Northeastern Pennsylvania Educational Television Association may be obtained from the Pennsylvania Department of State by calling toll free, within Pennsylvania, 1-800-732-0999. Registration does not imply endorsement. Northeastern Pennsylvania Educational Television Association does business as WVIA Public Media.