Today, America has nearly 18 million living military veterans, from the "Greatest Generation" to men and women coming home from recent tours in Afghanistan and Iraq. They join the now-silent ranks of American veterans reaching back to our earliest conflict, the Revolutionary War.
American Veteran illuminates the veteran experience with a stunning range of voices from today and across the arc of American history.
The new PBS series "American Veteran" tells stories of generations of veterans through personal remembrances, drawing civilians into an unfamiliar culture. On the eve of Veterans Day, join a special virtual event celebrating the veteran experience. Register here: https://bit.ly/3lPFYcM
Episode 1: The Crossing
There is a very stark line between before boot camp and after boot camp.
Episode 2: The Mission
Military life shapes service men and women in profound, unexpected ways.
The military is part of America's founding story – a project to which, as George Washington put it, every citizen owed "his personal services." In war and in peace, what veterans have done in America's name, and how they have been treated when they return, is woven into the fabric of the American story and has had a profound impact on our nation.
For those who have served, from the beginning of the republic to the present, military service has been a transformative experience. What is that experience, and how does it change the men and women who have joined the ranks? And throughout the nation's history, how have vets been perceived? Sometimes honored, sometimes reviled, ignored, or forgotten, veterans may re-enter civilian life to encounter a population that often has little or no knowledge of their experience.
DIGITAL SERIES: KEEP IT CLOSE
Trailer
Meaningful objects that helped these American veterans through deployment and beyond.
American Veteran: Keep it Close is a 10-part digital video series produced by Blue Chalk as part of the American Veteran project and available on the PBS Voices YouTube Channel. Episodes drop bi-weekly starting September 7, 2021, through Jan 11, 2022.
The short-form digital video series reaches into the veteran experience in a different way by asking participants: What did you carry with you in your service and bring back home, and why did that matter? What do these objects mean to you today?
The series draws connections between these objects and other items that are important to the civilian viewer, to create a tangible connection between veterans and those without the veteran experience.
American Veteran: Keep it Close is a production of Blue Chalk for GBH Studio Six.
The Unbreakable Bond Between a Combat Veteran and His Puppy
A combat veteran fights to bring home a rescue puppy from Syria.
This Native American Veteran Carried a Pebble Into War
A Cheyenne-Arapaho veteran uses lessons from his ancestors to survive in Vietnam.
What a Small Gift From a Civilian Means to This Army Veteran
An Army officer reflects on her military career and learning to look beyond differences.
EPISODE 4: MUSIC IS MY MISSION
How Rap and a Broken Mic Help This Iraq Vet Survive
Jeff "Soldier Hard" Barillaro recorded rap to relieve stress while deployed in Iraq.
EPISODE 5: A PIECE OF HOME
What a Stuffed Bunny Means to This Military Family
A stuffed bunny becomes a symbol of family and home for this Marine veteran.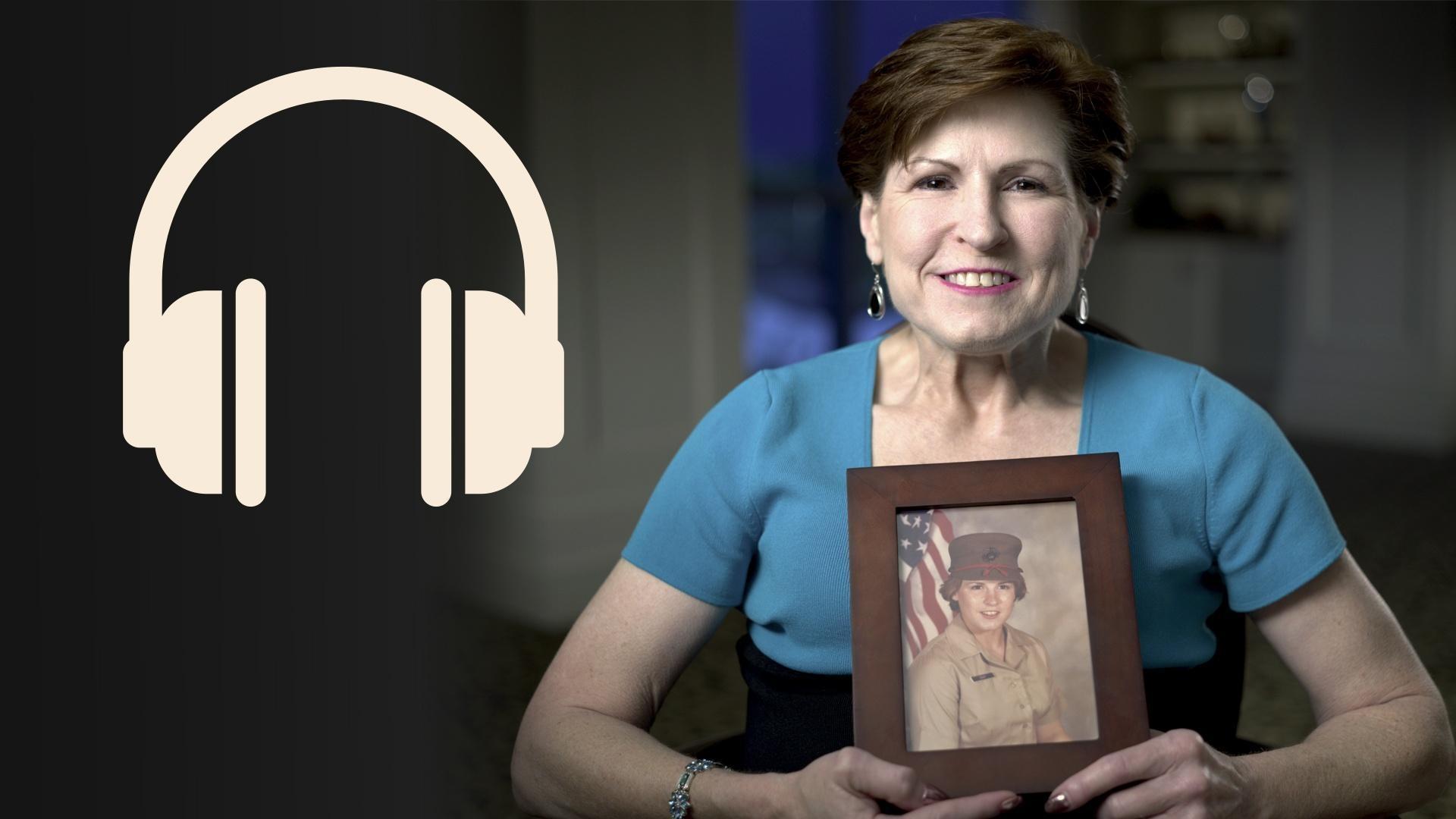 'Unforgettable Stories' is a 9-part podcast hosted by Marine Corps Veteran Phil Klay.
Learn More