Wednesdays at 7:30p, Thursdays at 10p, Sundays at 4p on WVIA TV
Call the Doctor is the region's premiere medical series, with a focus on addressing critical health & wellness needs of our region. Call the Doctor supplies viewers with direct contact, during the broadcasts and after, with available local resources that can help those in need through difficult and sometimes isolating health journeys.
New season begins Wednesday, October 7th!
October 7 – COVID-19: What's Next
October 14 – COVID-19: Taking Your Mental Health Temperature
Diabetes: The Silent Epidemic
In the United States, the estimated number of people over 18 years of age with diagnosed and undiagnosed diabetes is over 30 million. Diabetes is a disease that occurs when the blood sugar is too high. Over 25 million people in the US have type 2 diabetes and the majority are not aware they have the condition.
Autism: Learn the Signs
Autism, or autism spectrum disorder, refers to a broad range of conditions characterized by challenges with social skills, repetitive behaviors, speech and nonverbal communication. Autism affects an estimated 1 in 59 children according to the Centers for Disease Control. There is no cure for autism and the disorder has no single cause however, there are certain treatments to benefit children that's been diagnosed with the disorder.
Call The Doctor
The NEW Call the Doctor
0:45
Published:
An overview of the changes made to WVIA's Call the Doctor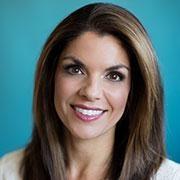 Paola Giangiacomo is a multiple award winning journalist and a 20-year veteran of Broadcast Journalism. Giangiacomo got her start at KMCT in Monroe, Louisiana where she became a weeknight Anchor. She later moved to Anchor/Reporter positions at WBKB in Alpena, Michigan, WWCP/WATM in Johnstown, Pennsylvania and then on to WNEP in Moosic, Pennsylvania where she reported, anchored and produced for nearly 13 years. Giangiacomo holds a B.A. in Broadcast - Cable Communications from Pennsylvania State University. She resides in Northeastern Pennsylvania with her husband and two sons.
In addition to being seen on WVIA's upcoming season of Call the Doctor, Paola can be heard delivering news on FOX News Headlines 24/7 on SIRIUSXM Channel 115.