Wednesdays at 7:30p, Thursdays at 10p, Sundays at 4p on VIA TV
Call the Doctor is the region's premiere medical series, with a focus on addressing critical health & wellness needs of our region. Call the Doctor supplies viewers with direct contact, during the broadcasts and after, with available local resources that can help those in need through difficult and sometimes isolating health journeys.
Colorectal Cancer: A Preventable Disease
Colon cancer will affect more than 145,000 people this year and more than 51,000 will die of the disease. However, it is a preventable disease. Colon cancer typically affects older adults, though it can occur at any age. Symptoms include: rectal bleeding, blood in the stool, persistent abdominal discomfort or unexplained weight loss.
Nutrition: Eat Smart...Stay Healthy
Staying healthy comes down to eating a variety of wholesome foods that are a daily part of your diet. Combined with exercise, a proper diet can help you maintain a healthy weight and reduce your risk of chronic diseases like cancer and heart disease. Today there are a wide range of diets including low carb, vegan and gluten free to name a few. With so many choices, how do you determine what diet is right for you?
Call The Doctor
The NEW Call the Doctor
0:45
Published:
An overview of the changes made to WVIA's Call the Doctor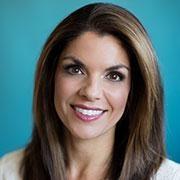 Paola Giangiacomo is a multiple award winning journalist and a 20-year veteran of Broadcast Journalism. Giangiacomo got her start at KMCT in Monroe, Louisiana where she became a weeknight Anchor. She later moved to Anchor/Reporter positions at WBKB in Alpena, Michigan, WWCP/WATM in Johnstown, Pennsylvania and then on to WNEP in Moosic, Pennsylvania where she reported, anchored and produced for nearly 13 years. Giangiacomo holds a B.A. in Broadcast - Cable Communications from Pennsylvania State University. She resides in Northeastern Pennsylvania with her husband and two sons.
In addition to being seen on WVIA's upcoming season of Call the Doctor, Paola can be heard delivering news on FOX News Headlines 24/7 on SIRIUSXM Channel 115.