Our Town Bloomsburg
Charm, resiliency, and good-hearted people make this the best place to call home.
Premiered December 4th, 2014 on WVIA-TV
Columbia County boasts acres of rich farmland followed by the current of the Susquehanna River. In the midst of this central PA heartland is the town of Bloomsburg, where deep-rooted tradition, old fashioned charm the truest sense of genuine goodness is the norm.
Since 1855, the Bloomsburg Fair continues to delight thousands of patrons each year; the renowned Bloomsburg Theater Ensemble brings the joy of live theatre from the main stage to the classroom.
Students from around the world make Bloomsburg University's campus dynamic; the younger set enjoys the wonder of the Children's Museum, or a visit to Kidsburg Park.
Capture the magic of the holiday at the annual Tree Fest at the Caldwell Consistory; see a vast array of exhibits at Bill's Old Bike Barn Museum; meet by the Fountain on the Square and discover unique little shops along Main Street's Historic District.
Welcome to Bloomsburg; where charm, resiliency, and good-hearted people make "the only incorporated town in Pennsylvania" the best place to call home.
As northeastern Pennsylvania's and the Central Susquehanna Valley's member supported public television station serving a very large geographic area, the "Our Town" project was initiated in an effort to involve the communities and their residents with WVIA Public Media. The "Our Town" television series is intended to treat viewers to the many personalities, perspectives, and possibilities that local towns have to offer.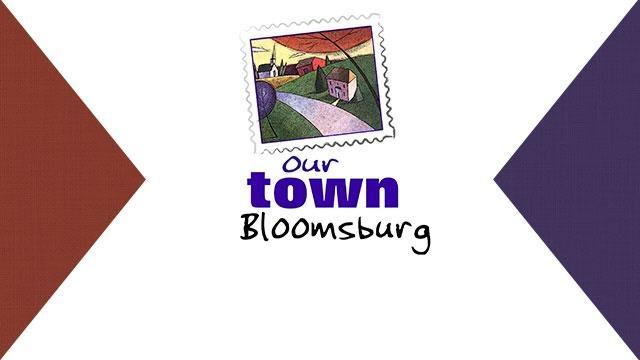 Our Town Bloomsburg Sponsors