Our Town Forty Fort
Welcome to Forty Fort—where heart and history make it a great place to call home!
Premiered December 9th, 2019 on WVIA-TV
One could get pensive walking through the borough of Forty Fort knowing history can be felt at every corner.
Founded by 40 Connecticut settlers in the late 1700's, the region has experienced its share of turbulence—either through acts of man during the Revolutionary War or acts of nature when Hurricane Agnes amplified the mighty wrath of the Susquehanna River.
Today remnants of what was blends with what is…a vibrant, welcoming community nurturing students at Wyoming Seminary; sharing quality time and creating family memories at the Forty Fort Park or swimming pool; taking in a baseball or soccer game; refurbishing old buildings into spaces of new economic opportunity for entrepreneurs—and honoring the deep-rooted family businesses which have been a community mainstay for many generations.
It's the perfect pizza at the Fort Café; meeting almost everyone you know at the iconic White House Diner for lunch; or experiencing the ultimate joy ride above the rooftops and over the river from the Forty Fort Airport.
It's a community brimming with new ideas forging paths of progress to connect neighboring regions along the Susquehanna.
Welcome to the borough of Forty Fort—where heart and history make it a great place to call home!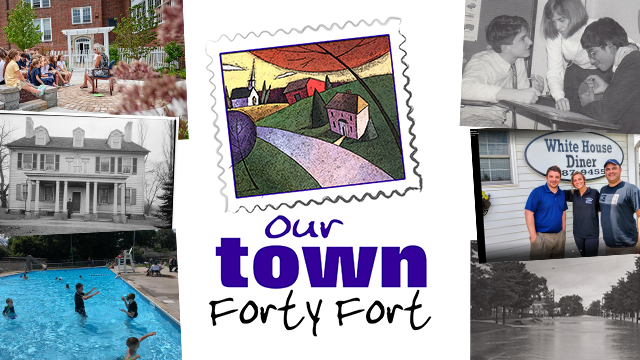 Our Town Forty Fort Sponsors