Our Town Honesdale
Welcome to Honesdale, The "Maple City" of Wayne County
Premiered Monday, March 18th at 8pm on WVIA-TV
Venture atop Irving Cliff and get a panoramic view of the city of Honesdale.
Over the years, Honesdale has accomplished some remarkable things on the foundations of its past. Grand dwellings are now occupied by a host of new independent businesses; The Stourbridge Line is back on track taking tourists along the banks of the Lackawaxen River; The Cooperage is a diverse meeting space for local artists and musicians; The iconic Hotel Wayne adds a blend of history and nostalgia to the landscape, while Wayne Memorial Hospital has expanded to a state-of-the-art medical facility near the heart of town.
Highlights Magazine for Children continues to delight youngsters around the world; and when a gentle snowfall around Christmastime gets you reminiscing, thank composer Dick Smith, inspired by the "Winter Wonderland" of his hometown.
It's a community driven by heart and perseverance—fueled with the enthusiastic hope the BEST is yet to come.
Welcome to Honesdale! The "Maple City" of Wayne County!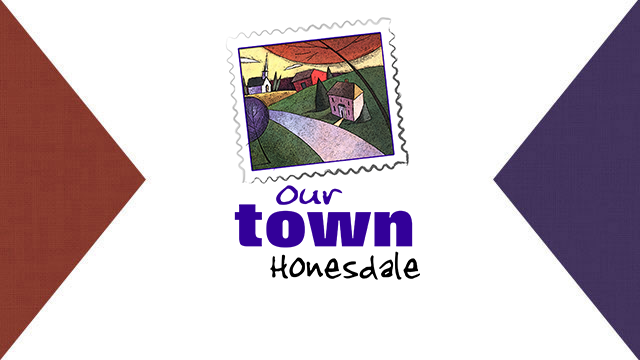 Our Town Honesdale Sponsors