Our Town Montrose
WVIA continues the Our Town series with a visit to Montrose in Susquehanna County
Premiered November 7th, 2013 on WVIA-TV
There's a "Norman Rockwellian" charm as you venture into Montrose in Susquehanna County... The grandeur of the past mingles with the beauty of the landscape. Meander along the walking trails at Salt Springs State Park and discover breath-taking panoramas.
The yearly Blueberry Festival and Apple Fest bring the community together to enjoy the bounty of the region while helping local programs and causes.
Artists create unique modes of self expression which are showcased every October at the annual Art Walk.
And when the Fourth of July rolls around, it's been said the Montrose Kiwanis, Lions, and Rotary clubs pull out all the stops for the ultimate All-American Independence Day celebration.
To sweeten the journey even further, Leopold makes sure authentic European candy recipes are sealed in tradition and enrobed in the richest chocolate for new generations to sample.
Welcome to Montrose! Experience its heartfelt optimism and be inspired…you've come home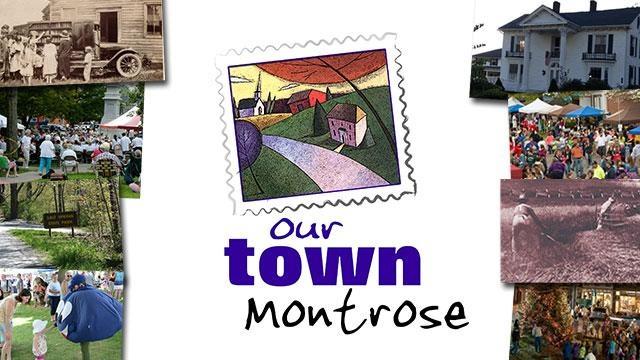 Our Town Montrose Sponsors