Our Town Old Forge
A town of character, a town of diversity, and a place people are proud to call their home
Premiered March 8, 2018 on WVIA-TV
Deep in the veins of Old Forge Borough is a pulse directly leading to the heart of the town. Generations of immigrants mined tons of coal in years past, and raised their families to believe hard work led to success.
Industry and hospitality were always part of a landscape where good food, camaraderie, and lending a hand seemed as natural as drawing a breath.
Local merchants brought a sense of color and character to the area leaving generational memories people still recall.
The Felittese Association mixes food and fundraising to give back to the community, while Snow Forge creates nostalgia and a sense of warmth even on the coldest winter days.
The self-proclaimed "Pizza Capital of the World" sustains the legacy of the past with hope future generations will never forget where they came from—and somehow they don't….
Whether a flight director for NASA's Gemini and Apollo missions; to a legendary basso on the Metropolitan Opera stage, the people, ethnic traditions, and the spirit of Old Forge never strays far from the heart.
Welcome to Old Forge! A town of character, a town of diversity, and a place people are proud to call their home.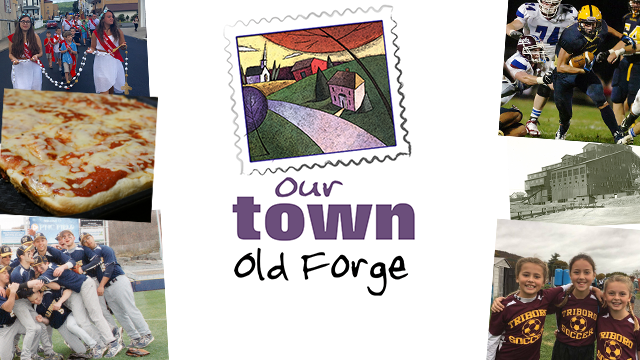 Presented in Partnership With
Our Town Old Forge Sponsors