Our Town The Abingtons
Nostalgia waltzes with latest trends to make the The Abingtons an adventure to experience
Premiered April 4th, 2016 on WVIA-TV
On the outskirts of Scranton, a unique cluster of hamlets known as The Abingtons allow you to experience a multi-faceted sense of community.
Window shop along State Street and enjoy a variety of traditional and avant garde stores—each with a personal flair.
Take in a lecture or art exhibit at The Gathering Place; head to the Waverly Community House where the philanthropy of the past offers future generations opportunities to be enriched and enlightened.
Make your way to the state-of-the-art Abington Community Library and marvel at the continuous flow of events keeping everyone current and connected.
Journey the backroads and enjoy a leisurely Sunday drive in the country; and don't forget a stop at Manning's for a dip of homemade ice cream with over fifty flavors to choose.
Nostalgia waltzes with the latest trends to make the distinctive hamlets of The Abingtons an adventure to experience—and a wonderful place to call home.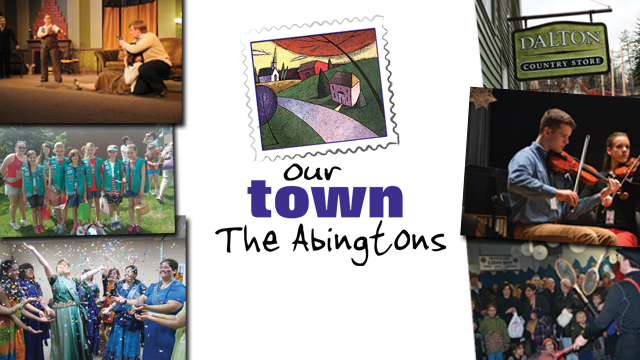 Our Town The Abingtons Media Partners
Our Town The Abingtons Sponsors