Our Town West Pittston
Discover West Pittston.. Luzerne County's "miracle mile"
Premiered February 9th, 2015 on WVIA-TV
Near the northern end of the Wyoming Valley you can feel the current draw you toward the shore of "The Garden Village" of West Pittston. You'll be taken by a sense of community so strong, the Susquehanna River couldn't wash it away—even though it's tried…
Life-long friends hail the songs and stories of their Alma Mater—ever loyal to the green and white. Industrial sites of the past have been repurposed with new ventures led by new ideas.
A good stretch of the legs takes you wherever you need to go to get whatever you desire…maybe an ice-cream at Blue Ribbon Dairy; a gourmet hot chocolate at Ballyhoo; or an amazing culinary experience at Agolino's Restaurant—with a very good chance you'll meet someone you know.
It's comfort, concern, and community strength—known to most residents simply as "home."
You've discovered West Pittston! Luzerne County's "miracle mile."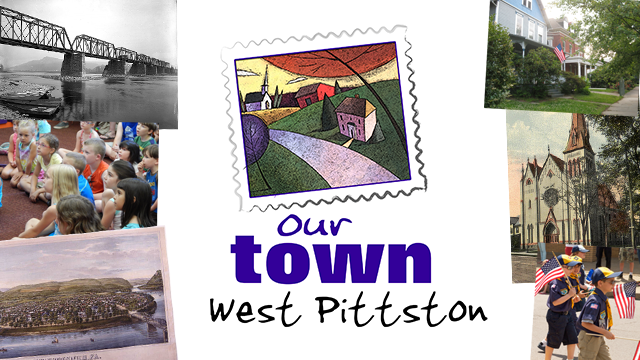 Presented in Partnership With
Our Town West Pittston Sponsors
Funding for Our Town has been made in memory of:
Cliff and Elizabeth Melberger
Ann Boorom
Dr. and Mrs. Donald C. MacDonald
Anthony & Nellie Salerno
Dr. and Mrs. Edward B. Wicks
William and Anne Rutledge
In honor of E. Ronald Rogers 105th birthday and in memory of Helen Baird Rogers